Washington politicians confront the age question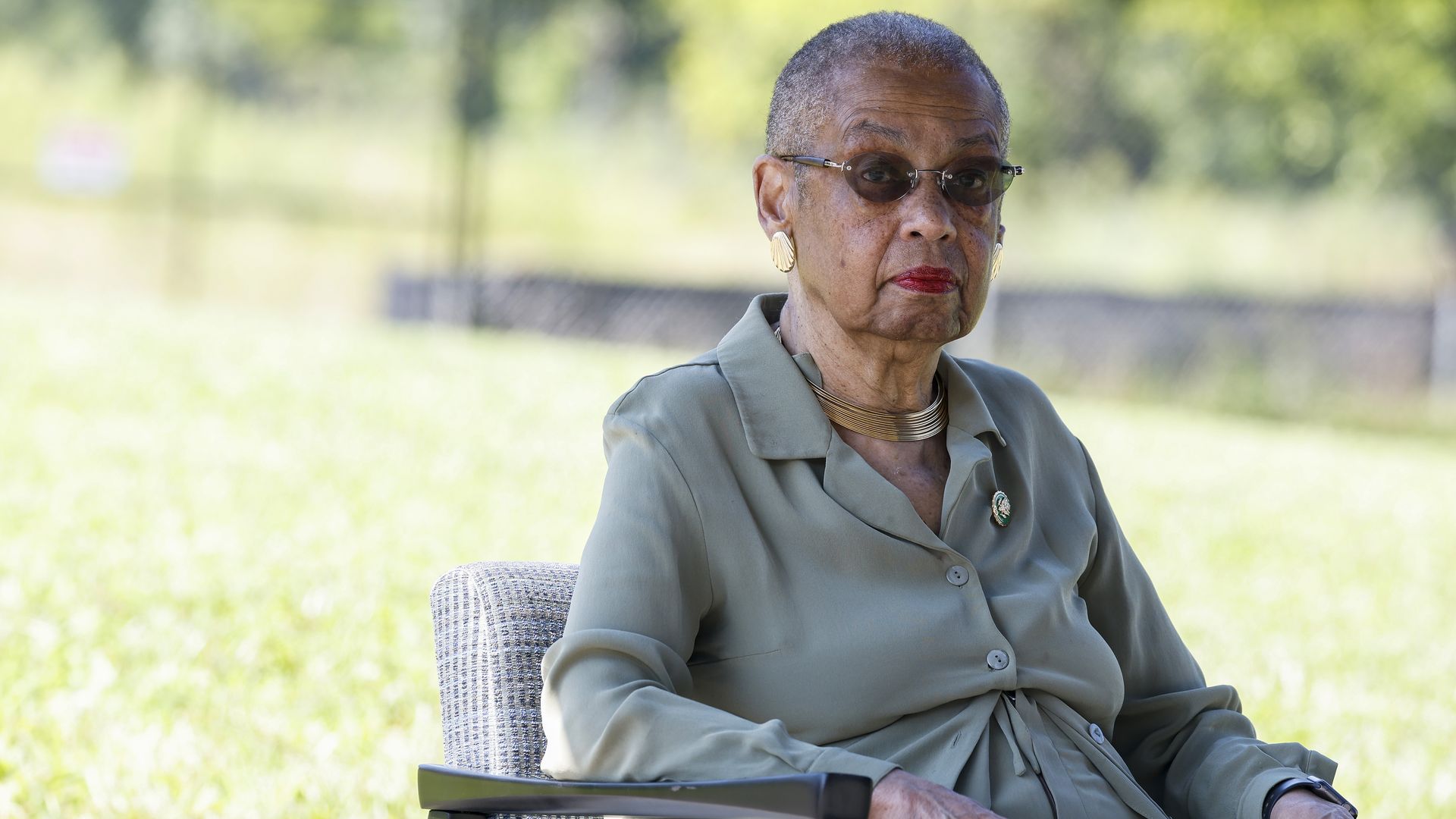 Two of D.C.'s local political royalty are vowing to serve through their eighties, at a time when Washington has no shortage of politicians facing questions about their age.
Del. Eleanor Holmes Norton, 86, is the third-oldest member of the House and tells Axios she will "absolutely" run for an 18th term next year.
Former Mayor Vincent Gray, 80, who curtailed his working hours as Ward 7 council member after suffering a mild stroke in 2021, says he will continue serving and is contemplating another bid next year.
Why it matters: With 81-year-old Mitch McConnell's freeze-ups and 80-year-old President Joe Biden's trip-ups, more than three-fourths of Americans think elected officials need age limits, per a recent poll.
The big picture: Age in politics has seized the national zeitgeist. The New Yorker's latest cover wonders if the nation is "in danger of becoming a sclerotic gerontocracy." Critics accused the magazine of ageism over a cartoon depicting pols racing in walkers.
State of play: If re-elected — as she's heavily favored to do — Norton would become the second-oldest member of the House, should New Jersey's Bill Pascrell Jr., 86, also win his re-election bid.
The oldest, California's Grace F. Napolitano, 86, announced plans to retire at the end of her term.
What I'm hearing: Norton is particularly praised for using her seniority to amass influence in spite of the limits on her office. The D.C. delegate has no vote on the House floor.
"In my experience, people don't know when to retire. They don't want to give it up," says Terry Lynch, a civic activist who has led the Downtown Cluster of Congregations.
He thinks Gray and Norton can contribute to D.C. outside of the political arena.
Would Norton step aside to mentor a new generation? "That never happens. People who retire don't go to training someone else," Norton says.
How long does she expect to serve? "As long as I'm in good health, enough to walk in the House of Representatives," Norton says.
Should voters care about age? "I think voters should care about competency," says Bill Lightfoot, a former council member and ally of Mayor Muriel Bowser.
"Let's face it. There are certain things Eleanor is able to accomplish due to her seniority," Lightfoot says.
D.C. Council colleagues have worried about Gray's performance after his stroke and an Achilles injury that required surgery last year.
According to council records, he was listed as "absent" for 92 votes since the start of the year, an imperfect assessment of his actual attendance but one that sharply contrasts with most lawmakers who missed none. (Council member Trayon White recorded seven absences.)
Spokesperson Chuck Thies cites Gray's "demanding physical rehabilitation schedule that at times conflicts with the legislative calendar." He adds that Gray "never missed a vote the outcome of which was in question."
What's next: Gray is known to wait until the eleventh hour to announce any campaign plans, but last fall Thies as his former campaign manager told me Gray had "expressed interest in running."
💭 I am begging headline writers to stop overusing the word octogenarian. Town Talker is a weekly column on local politics and power. Send your longevity tips to: [email protected].
More Washington D.C. stories
No stories could be found
Get a free daily digest of the most important news in your backyard with Axios Washington D.C..