The summer of meddling in D.C.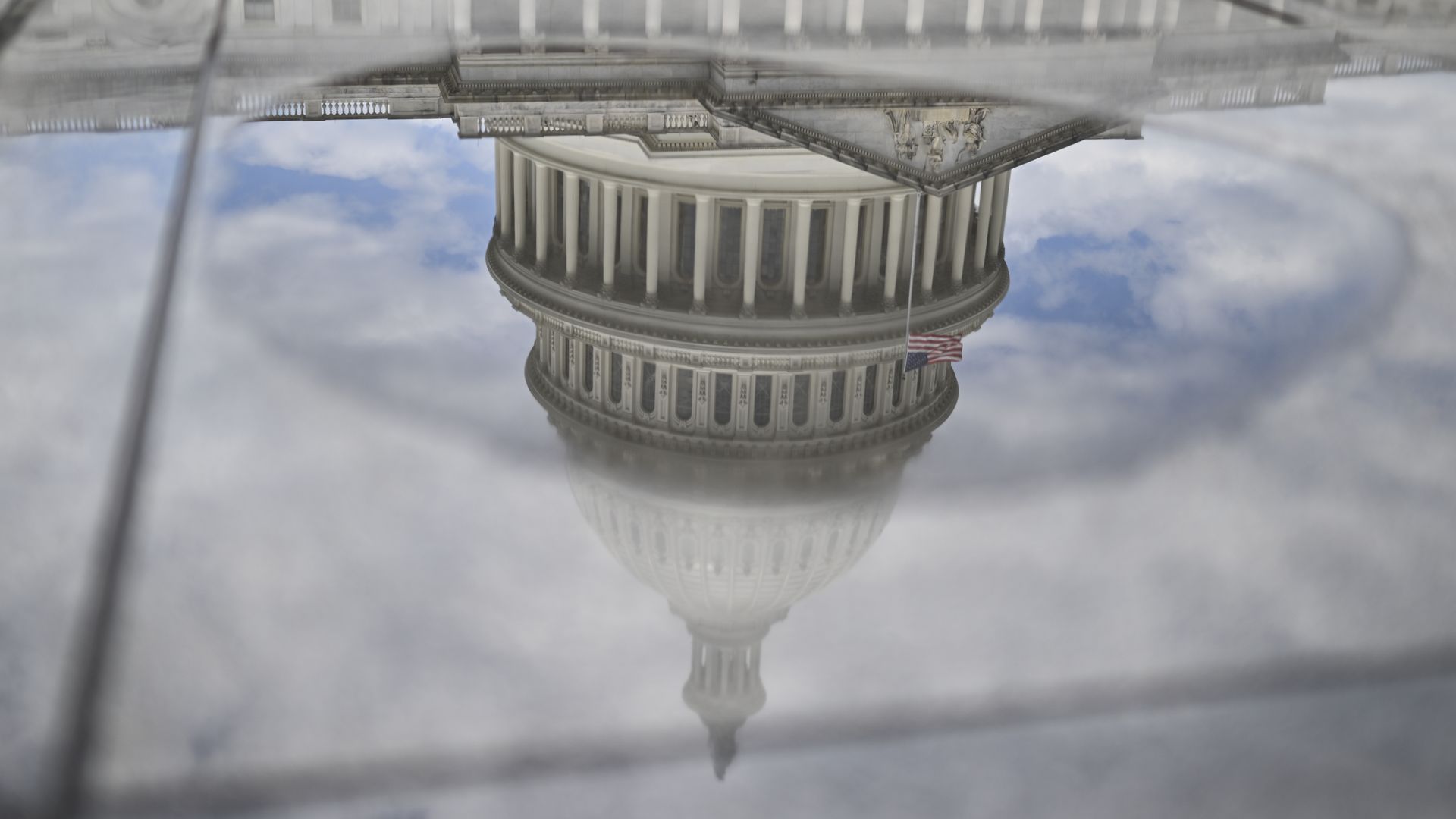 It's been a losing month in Congress for local leaders.
Why it matters: Republicans are targeting D.C.'s local budget like we haven't seen in years and area politicians are failing in their bid to stop an expansion of flights at Reagan National Airport.
Driving the news: In the battle over National Airport, local senators and Mayor Muriel Bowser are adamant against any new direct flights. They don't think the airport can handle more traffic.
But a bipartisan proposal to add seven roundtrip flights at DCA advanced Tuesday to the House floor.
Adding seven new flights is a compromise that won the backing of Southwest Airlines, joining Delta, which had kicked off an ambitious campaign in April with the original aim of adding more than 20 new flights.
Meanwhile, in D.C.-specific meddling, the House GOP last week advanced bills that would:
Prohibit the city from using lucrative traffic cameras.
Stop the right turn on red ban from going into effect.
Allow anyone with a concealed carry license from any of the states to conceal carry handguns in the city and on Metro.
Prevent noncitizens from voting in local elections.
Repeal D.C.'s assisted suicide law called Death with Dignity.
Maintain bans on using funds for abortions and the sale of marijuana.
Zoom in: Even if you're no fan of speed cameras, banning them in D.C. will throw the city's budget out of whack.
An extra 343 new traffic enforcement cameras are projected to bring $580 million in revenue over the next four years. Prohibiting their use could mean cuts to other city services.
The intrigue: Democrats hope the Senate will be a firewall against some of these proposals.
What they're saying: The budget intervention "would undermine public safety in the District and imperil our long history of sound budgeting," Mayor Bowser, Council chair Phil Mendelson, and Attorney General Brian Schwalb wrote to congressional leaders last week.
The other side: The intervention follows the dialed-up rhetoric from Republicans against the District earlier this year. Rep. Laurel Lee, a Republican from Florida, recently said the city has had "significant and in some cases very concerning failures."
✍🏼 Not quite the summer of love. Maybe we'll have a winter of collaboration over a football stadium. Town Talker is a weekly column on local politics and power. Drop me a line about the talk of the town: [email protected].
More Washington D.C. stories
No stories could be found
Get a free daily digest of the most important news in your backyard with Axios Washington D.C..