How I Wake Up: Jonathan Capehart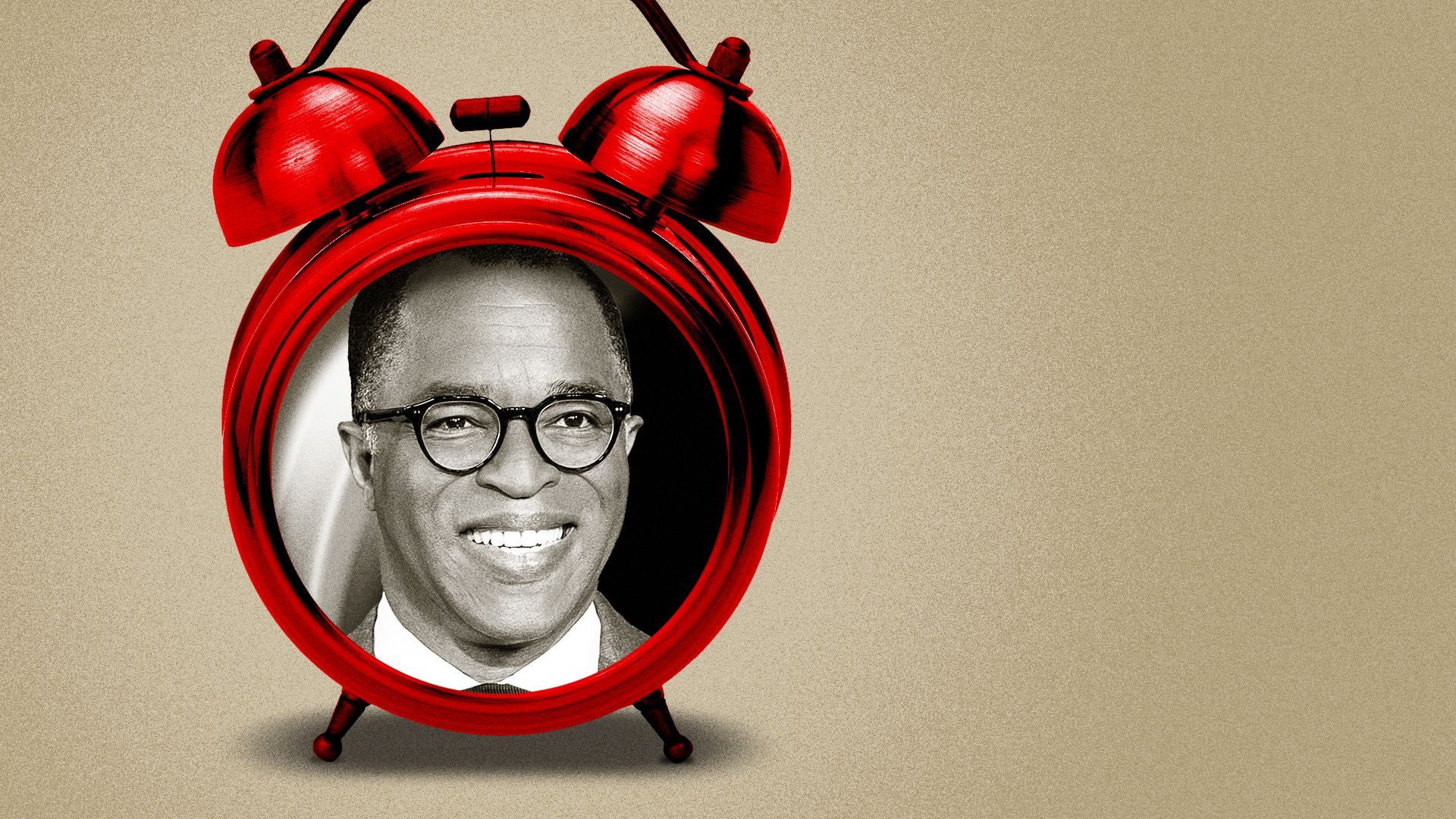 MSNBC host Jonathan Capehart sometimes wakes up with his mind already racing.
"The news never stops, and lately it's relentless," explains the TV journalist and Washington Post associate editor.
Capehart has a new special that spotlights leaders defending LGBTQ+ rights under attack in their communities, from state representatives to Chasten Buttigieg. "Defending Pride" airs this Sunday at 10pm on MSNBC.
Here's how he jump-starts his day.
⏰ Wake up time: 6am via iPhone.
Or earlier on show days. "In television, the clock rules everything."
⚡️ First thing: Nespresso machine, on. The "roasted and chocolatey" Intenso, brewing.
📺 First watch: "Morning Joe," flicking to CNN when Red Sox fan Joe Scarborough starts talking baseball.
🫐 Breakfast: Yogurt with blueberries, sliced almonds, bran cereal, and honey. Healthy, because "I'm a man of a certain age."
⏳ Tick tock: He's always "gauging how much time I have" to get dressed or whether to skip a task before a taping.
🏎️ Commute: On early mornings for Washington Post Live, "I am not ashamed to say I drive" from West End to K Street, "simply because of the ease of it."
🌳 Zen time: Reserved for the afternoon, with a walk sometimes up to 10 miles through the National Mall and over the Potomac.
Check out more morning rituals:
More Washington D.C. stories
No stories could be found
Get a free daily digest of the most important news in your backyard with Axios Washington D.C..