How I wake up: Randy Clarke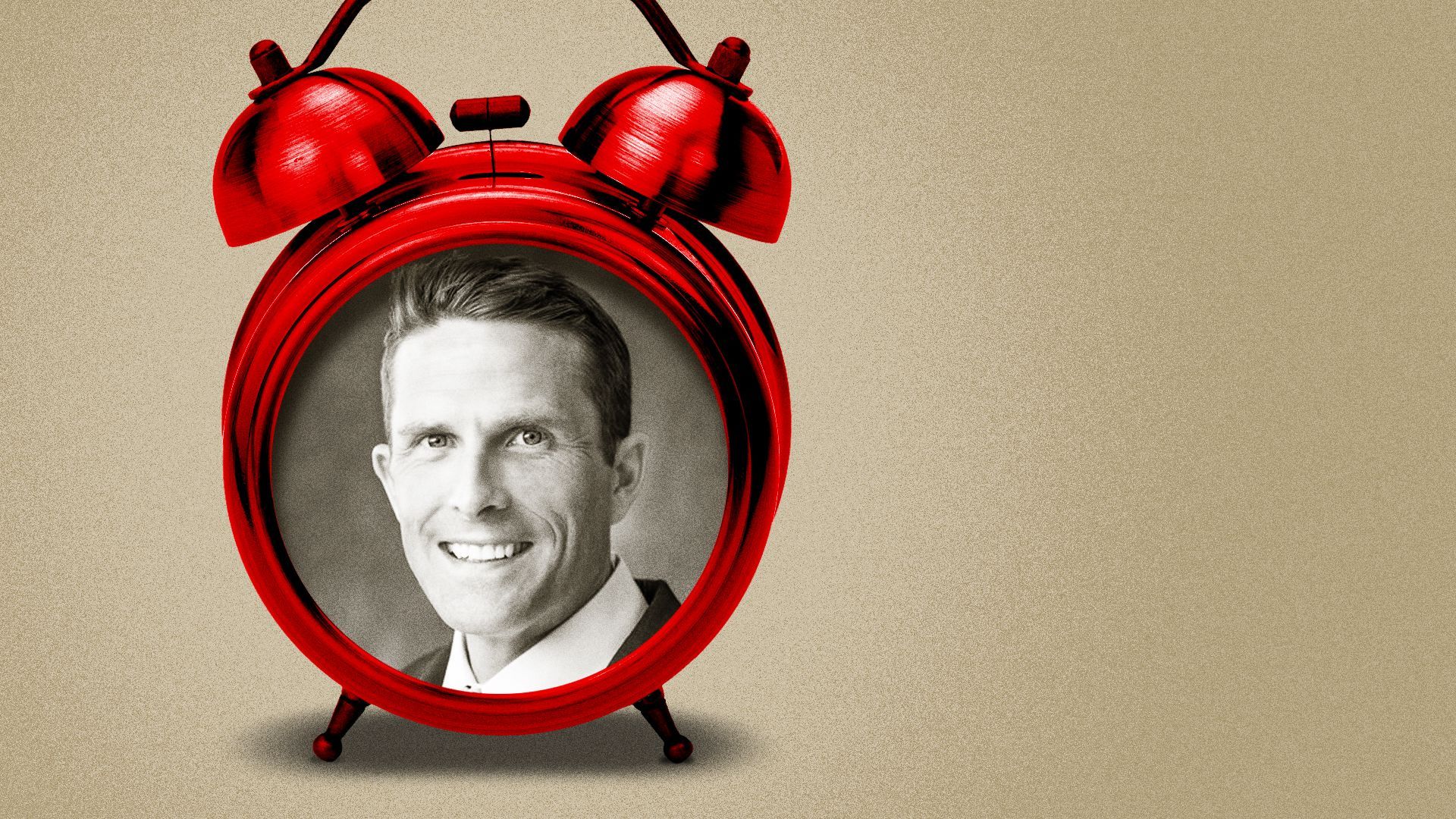 Randy Clarke is the high-powered head of Metro, tasked with rebuilding transit ridership and battling a $185 million budget gap.
We recently caught up with him on how he spends his Washington mornings.
⏰ Wake-up time: 5:30am, via a lamp light that for the last 15 years simulates a sunrise.
"Best thing I've ever owned," he says.
😴 First thing he does: Grab his phone to scan for anything that happened overnight with Metro. He gets control center alerts all night, and recaps of the previous day's rail, bus, and transit police operations.
"The second I wake up, I'm into work mode," he says.
The first Metro trains roll out at 5am on weekdays.
❌ No coffee: "The world doesn't need me on coffee," he says. "I'm always called a high-energy person."
📈 Must-watch: CNBC. "It doesn't get into all the nonsense news. It's very business oriented, like interest rates or other financial things that could impact us as an organization."
🏃🏻‍♂️ Must-do: A six- to eight-mile nature run with his two mixed-breed dogs, two-year-old Pepper and four-year-old Jelly.
Some favorite routes: Rock Creek Park, the National Mall, and the Capital Crescent Trail.
💡 Morning wisdom: "If you don't look after your own wellness, you're never going to be a good leader," he says. "And that's your physical and mental wellness."
It helps with ideas: "On the run, I'll get that last 1% or 5% clarity on a topic, and — 'Oh, it just clicked.' I usually get home and immediately write it down."
🍳 Breakfast: Oatmeal with fruit, or egg and avocado toast for the vegetarian.
Ⓜ️ Commute: A walk to the Foggy Bottom Metro station to ride to L'Enfant — with headphones on for phone calls, to "maximize every second of my day."
Check out more morning rituals:
More Washington D.C. stories
No stories could be found
Get a free daily digest of the most important news in your backyard with Axios Washington D.C..