A wave of brewery closures hits Minneapolis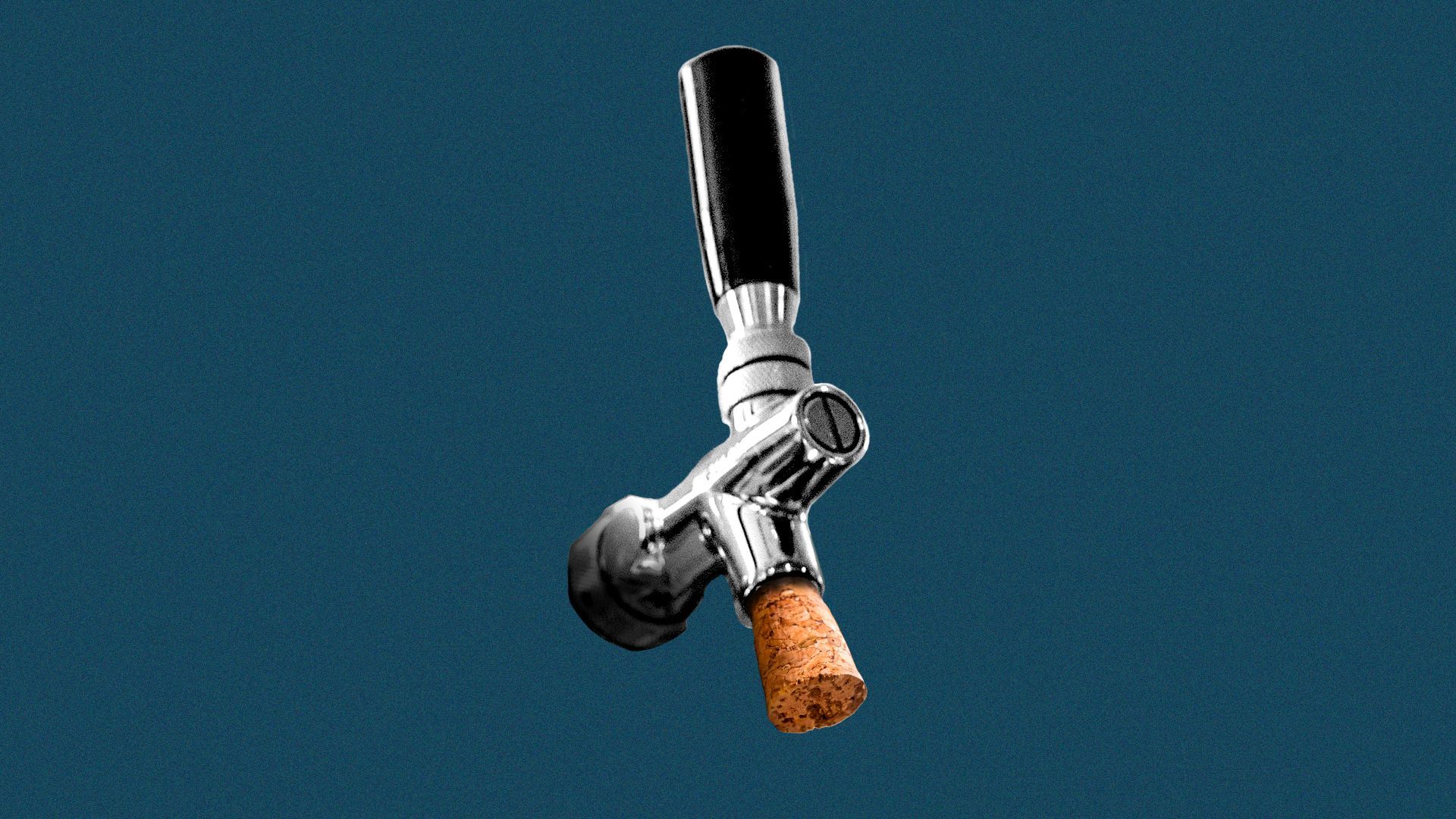 When the owner of Tin Whiskers brewery in St. Paul was getting ready to close his business in March of 2022, he told Axios he would be a forerunner to a reckoning in the craft beer industry.
State of play: This month, Eastlake in South Minneapolis and Dangerous Man in Northeast Minneapolis announced they will soon close their taprooms. Plus, 612Brew's owners recently sold their taproom.
Why it matters: Minnesota has boomed with new breweries for more than a decade. But the demand for craft beer has flattened and that means more breweries are fighting over the same size pie.
In other words, the boom is over.
Yes, but: That doesn't mean some kind of bubble has burst, said Bart Watson, chief economist for the national Brewers Association. Rather, craft brewing has turned into a "normal" market like the restaurant industry. Yes, breweries are closing, but they are still opening, too.
"We had this golden period for five to 10 years where everyone opened and no one closed, and I would reframe that as the unusual thing," he told Axios.
Between the lines: It may not be a reckoning, but it's gotten a lot harder to be a brewer in the past couple of years.
The pandemic put a huge dent in sales for more than two years and some breweries had to rack up debt to stay alive, and inflation has made brewing beer more expensive.
Breweries that opened five to 10 years ago often went into areas of the city where rent was low, Watson said. But their presence helped make the area more popular, which in turn has landlords asking breweries to pay more in rent. Eastlake, for example, said it could no longer afford the rent.
Brewery owners have gotten second jobs to make up for lost income. Working 9-5 before spending nights and weekends in the taproom is a recipe for burnout. The founders of 612Brew and Tin Whiskers both told Axios they had to get second jobs a few years ago.
What to watch: As craft breweries close, beverage consultant Max Johnson of BevSource expects to see some of them replaced with companies that make spirits and canned cocktails and have their own kind of taproom.
"We really think that spirits are going to be the next big trend," Johnson said.
And it remains to be seen how much of a lifeline THC seltzers could be for craft breweries since Minnesota is a rare state that allows for THC sales in most retail settings.
More Twin Cities stories
No stories could be found
Get a free daily digest of the most important news in your backyard with Axios Twin Cities.