The best, worst and weirdest 2023 new Minnesota State Fair foods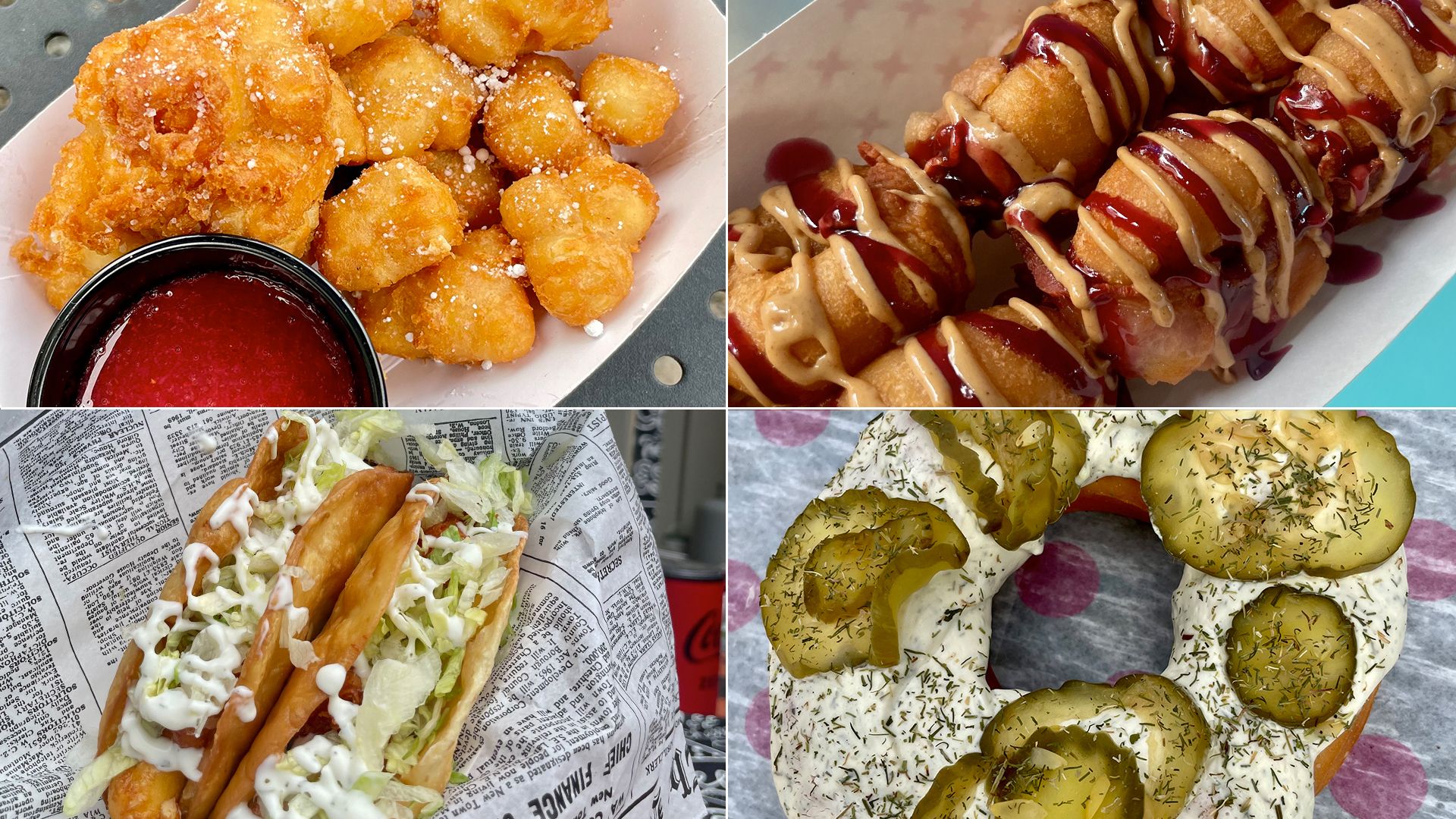 I journeyed to the Minnesota State Fair on opening day Thursday with three detailed maps, two friends, and a goal: beat my 2022 record by trying at least 20 of the new foods and drinks.
That includes every single new pickle-themed food on the list, like lemonade, cheese curd tacos, and fudge.
What happened: For better or for worse, I succeeded — and went above and beyond at 22 items.
How I did it: I narrowed my list of what to eat based on the food's originality but also picked some — like pickle tacos — because they had already attracted public attention. A few items were simply ones that I was personally interested in.
Here's what I thought, and be sure to check out our Instagram for reviews of every item.
Get it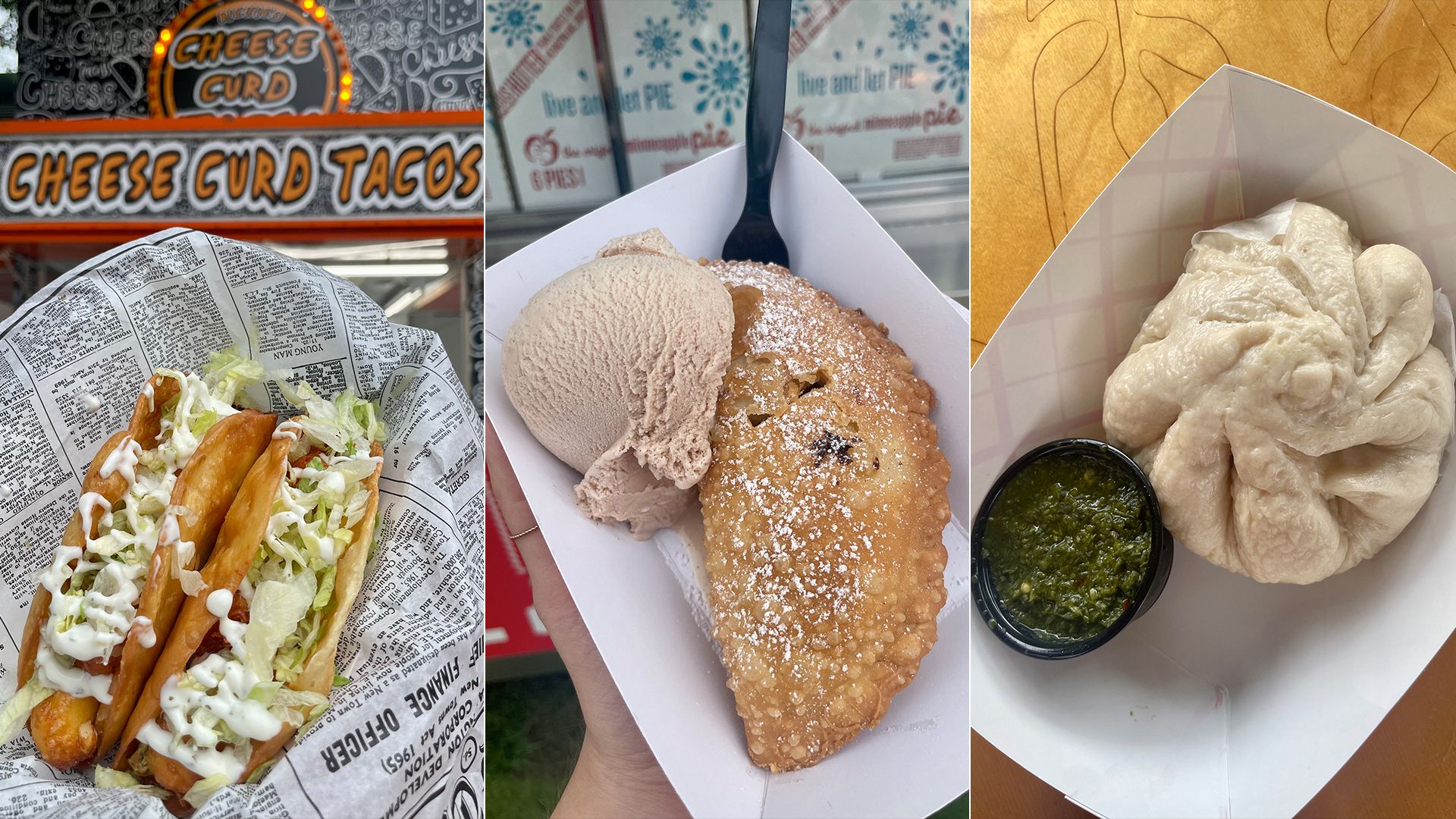 MinneCookieDough Pie from Minneapple Pie ($10)
The crispy fried hand pie came piping hot with melting cookie dough inside and was accompanied by a delicious cinnamon ice cream. It was our favorite dish of the day.
Galabao from Union Hmong Kitchen ($12)
The traditional Hmong-style steamed bun was pleasantly sweet and complemented by the savory ground pork, egg, and spices inside, though I did find myself wishing for more filling.
Dill Pickle Cheese Curd Tacos from Richie's Cheese Curd Tacos ($14)
I lauded the classic curd tacos as a fair staple when they debuted last year, and the pickle version might be even better. It has just the right amount of dill flavor without being overwhelming.
Boozy Salted Caramel Milkshake at Andy's Grille ($10)
I couldn't put this down. Though it's 5% ABV, all you can taste is milkshake and the caramel spoon was a nice touch. (The Dreamsicle Slushy at the same stand was also a favorite.)
Consider it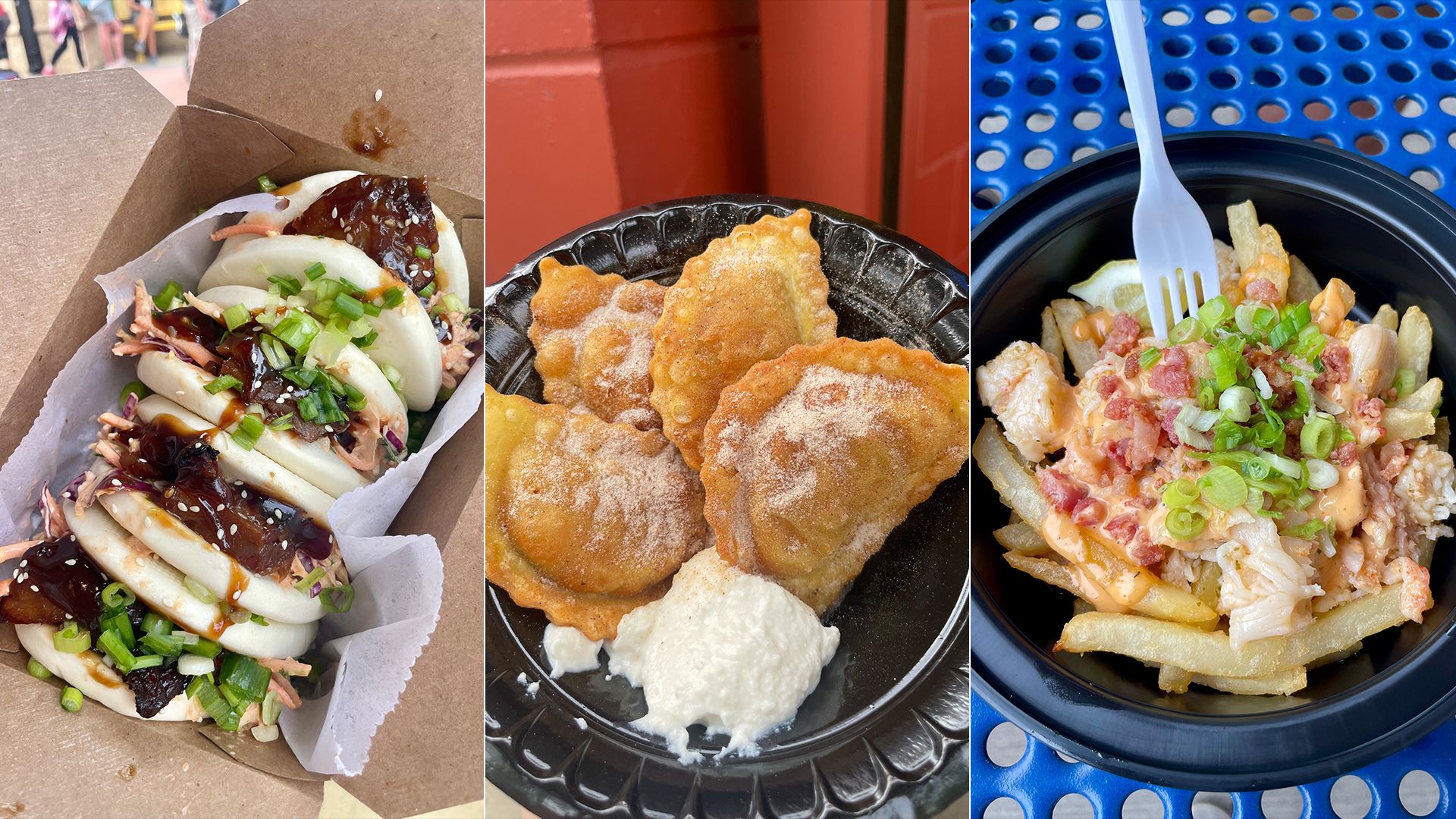 Loaded Lobster Fries from Cafe Caribe ($15)
The large amount of lobster throughout the bowl made up for the slightly soggy fries.
Fried Butternut Squash Ravioli from Oodles of Noodles ($10)
The sweet and creamy dipping sauce (whipped ricotta) brought this dish from good to great, though $10 for only four small ravioli was hard to stomach.
Crispy Lutefisk Steam Bun from Shanghai Henri's ($14)
But the lutefisk was crispy and flavorful, while the carrot slaw inside brought a welcome hint of sweetness.
Skip it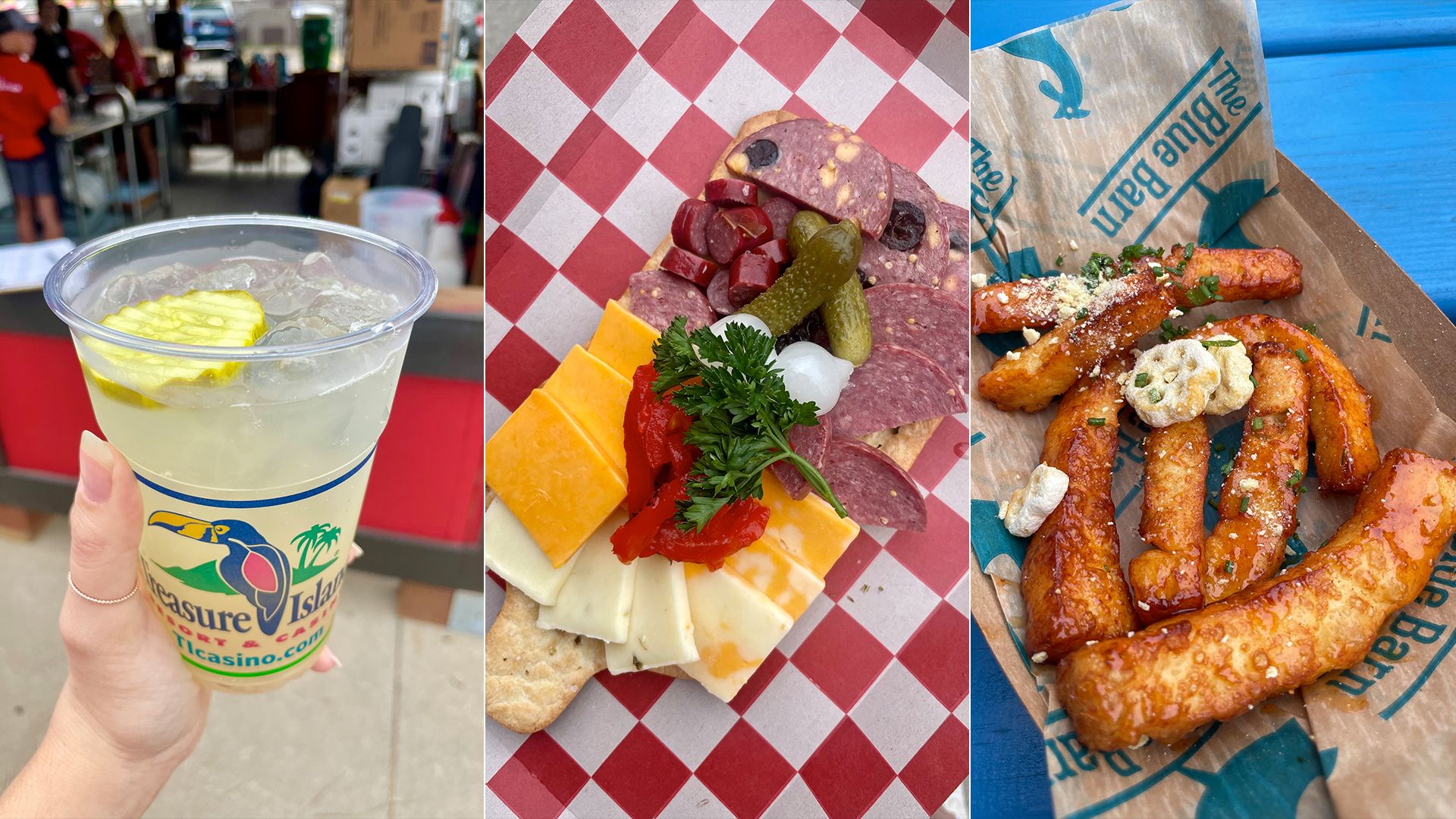 Hot Honey Cheese Sticks from The Blue Barn ($11)
The dry texture already ruined these, but paying $11 for only seven small cheese sticks made them even worse.
Pickle Lemonade from Nordic Waffles ($6)
The drink wasn't mixed properly, so it tasted like regular lemonade until it turned to pickle juice at the very bottom. Both were bad.
Sorta-cuterie Board from Sabino's Pizza Pies ($14)
Great presentation, mediocre execution, high price. Plus, a charcuterie board isn't the easiest thing to eat at a state fair.
Dill Pickle Donut from Fluffy's ($8)
This was an unofficial new food that I wish I had never tried. The donut tasted like bread, the pickle slices were soft and the room-temperature cream cheese on top was nauseating and the only fair food I've ever spit out.
More Twin Cities stories
No stories could be found
Get a free daily digest of the most important news in your backyard with Axios Twin Cities.