St. Paul mayor proposes 3.7% property tax levy increase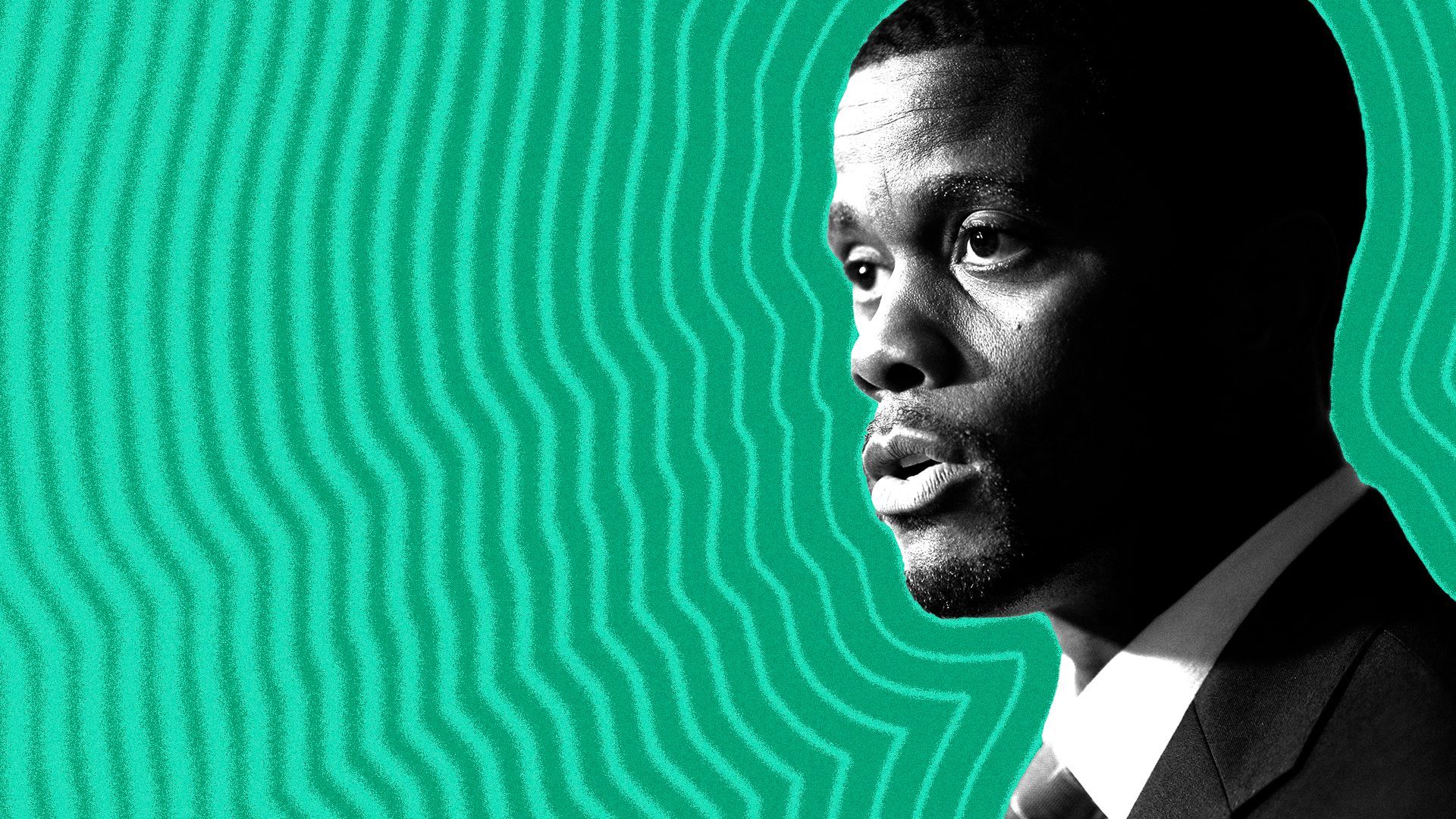 A typical St. Paul homeowner would see their property taxes dip slightly under a budget proposal released Thursday by Mayor Melvin Carter.
Why it matters: An $8.8 million boost in Local Government Aid approved by the state Legislature this year could allow the city to close an $18 million budget hole without another round of steep increases for homeowners.
By the numbers: Carter's $820.5 million proposed budget — which represents a 5% increase in annual spending — calls for raising the property tax levy by 3.7%, or roughly $7.4 million. He said that without the state funding, the levy jump would have been closer to 8%.
Between the lines: Rising values for industrial and commercial properties mean owners of median-valued homes will end up paying $26 less a year, as non-residential buildings make up a bigger share of the city's tax base.
Flashback: This year's levy went up more than 14% in part due to a court-ordered change in how the city pays for street upkeep. The spike drew ire from many residents.
Zoom in: Other highlights of the budget proposal include:
$13.6 million in one-time state funding for public safety, including gun violence prevention efforts, recruitment and training of new police officers, and new firefighter safety equipment.
$3.4 million for mill and overlay road maintenance, via funds redirected from another residential street sealing program.
$250,000 to cover the cost of swim lessons for kids 10 and under.
$1.1 million in federal dollars to partner with a nonprofit to pay off residents' medical debt.
Dozens of new city staff positions, including increases at the fire and police departments.
What we're hearing: Council President Amy Brendmoen told Axios she feels "really positive" about the proposal citing what she called a modest levy increase.
The St. Paul Area Chamber, meanwhile, sees "several things to be pleased about," including the curbing of property tax increases, and proposed spending on public safety and street maintenance, vice president of government affairs Amanda Duerr told Axios.
What we're watching: Carter is backing a November ballot question that would increase the sale tax by one cent to raise $1 billion for roads and parks over the next 20 years. Without that revenue, he suggested the city could face steeper tax hikes or spending cuts in the future.
"We're going to have to put money into our streets," he said. "And if we don't get it from a sales tax proposal, we're going to have to get it from somewhere else."
Plus: State lawmakers could change the Local Government Aid formula again in future budgets, leaving the city with another gaping hole to fill.
The other side: The chamber, which opposes the sales tax hike, pointed out that other legislative appropriations will soon direct more transportation-related funds to the city, helping fill some of the funding gap cited by Carter.
What's next: The city council will review the mayor's proposal and craft and pass a final budget by the end of the year.
Editor's note: This story has been updated to include comments from the St. Paul Area Chamber.
More Twin Cities stories
No stories could be found
Get a free daily digest of the most important news in your backyard with Axios Twin Cities.