How labor activism in the Bay Area evolved over the years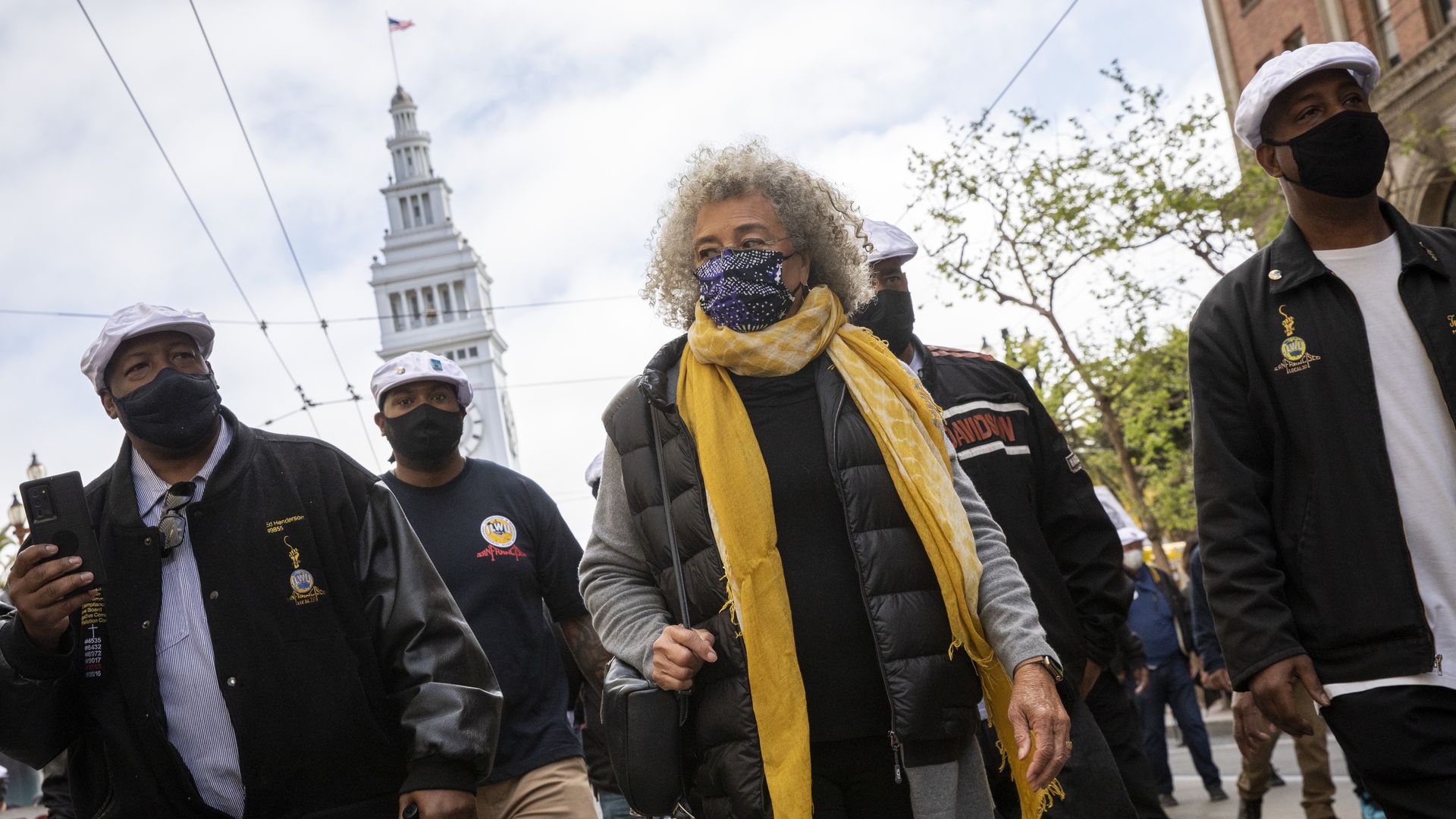 Labor Day originated in the late 19th century as part of an effort to honor the contributions of American workers, many of whom fought for their rights by first organizing in the Bay Area.
Why it matters: From farmworkers' César Chavez-led revolution to rideshare drivers' push to unionize, the labor movement is part of the region's DNA and has played a key role in shaping the region.
How it happened: Labor Day was first celebrated on Sept. 5, 1882, in New York City as spearheaded by the Central Labor Union.
After over 20 states adopted the holiday, President Grover Cleveland signed a law making it a federal holiday in 1884.
Zoom in: Some of California's earliest unions have roots in the Bay Area.
Longshoremen initiated several versions of unions that later served at the forefront of a strike in 1934 and shut down San Francisco for four days.
The city's industrial class — encompassing freight drivers, warehouse workers, restaurant staff, metal polishers and more — similarly banded together in 1901 to stage a waterfront strike that lasted two months.
In 1946, more than 100,000 workers across varied sectors took part in a general strike in Oakland after 400 mostly female retail clerks first walked out to protest employers' resistance to unionization.
The era also spurred efforts by women and people of color to organize for employment equity — leading to the establishment of organizations like Tradeswomen Inc. and the Northern California Coalition of Black Trade Unionists.
State of play: Today, Bay Area workers are concentrated in computer and mathematical occupations, management and business.
People in the San Francisco-Oakland-Hayward region made an average hourly wage of around $45 in May 2022 — 52% more than the nationwide average of roughly $29, according to the U.S. Bureau of Labor Statistics (BLS).
Web and digital interface designers are employed at 4.1 times the national rate in San Francisco, per BLS.
Yes, but: Inequities remain.
Communities of color and low-income workers in the Bay still struggle with a consistent loss of employment income and challenges covering daily expenses, a January report from Bay Area Equity Atlas found.
Of note: A local labor union also brought a lawsuit against the city and county of San Francisco last year alleging gender discrimination and retaliation for whistleblowing about public corruption.
What they're saying: The tech industry often obscures inequities and poverty that are "alive and well" in the Bay, said Noreen Farrell, executive director of Equal Rights Advocates.
But Farrell said she's hopeful. "Organizing is growing in the face of realities that were revealed by COVID … and I think it's going to be a moment to leverage in terms of structural reform and policy change for women in the workplace."
More San Francisco stories
No stories could be found
Get a free daily digest of the most important news in your backyard with Axios San Francisco.