Top issues to watch at California's Capitol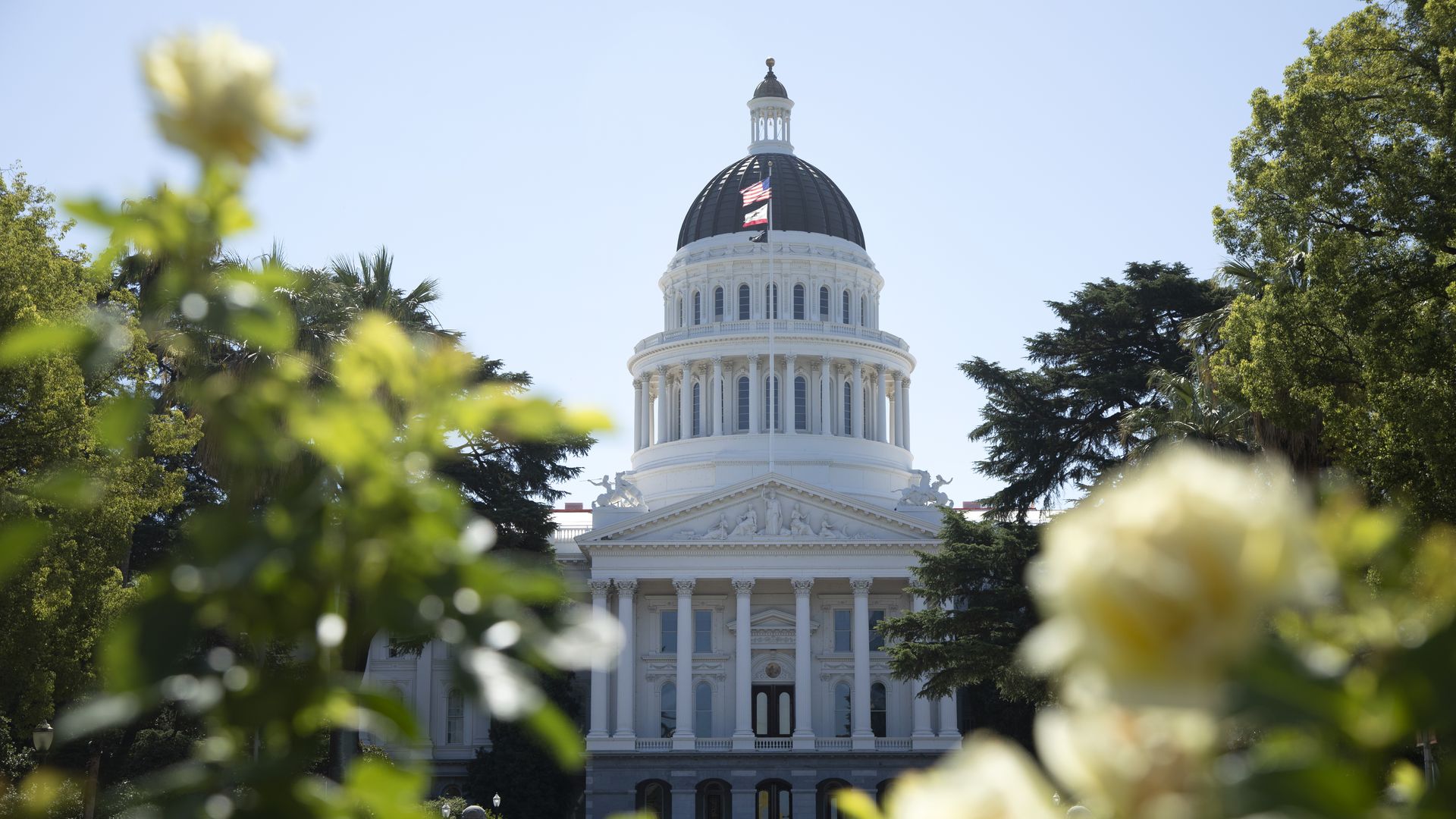 State lawmakers rushed to propose hundreds of new bills ahead of a key legislative deadline earlier this month.
When the dust settled, senators and assemblymembers submitted 2,632 bills to be considered this year — the most in the past decade.
Why it matters: Legislation that state lawmakers discuss in Sacramento can eventually become laws that directly impact our day-to-day lives on issues like housing, health care and workers' rights.
By the numbers: Of the 2,000 bills proposed last year, CalMatters reports that 1,200 passed and nearly 1,000 became law with approval from Gov. Gavin Newsom.
Be smart: More bills are usually proposed in odd-numbered years — like 2023 — since they're the first year of California's two-year legislative sessions, CalMatters notes.
Senators and assemblymembers are also limited to introducing 40 bills per two-year session.
What we're watching: Here's some legislation proposed by San Francisco's state lawmakers that stood out to us.
Housing
S.B. 4: Sen. Scott Wiener wants to allow the building of affordable housing on land owned by religious institutions or nonprofit colleges, regardless of local zoning laws.
Referred to as YIGBY, or "Yes in God's Backyard," the aim of the measure is to help turn excess land, like oversized church parking lots, into spaces that can help California reach its ambitious housing goals.
A.B. 1114: Assemblymember Matt Haney proposes eliminating building-permit appeals after a project has been fully approved by a planning department.
Notably, the change would apply only to San Francisco since it's the only city in California that allows for such a process to occur.
"We're literally the only city in the state that allows anyone to stand up and object and stop a project even after it has received all its approvals. It's insane," Haney told the San Francisco Chronicle.
Drugs
S.B. 58: Wiener wants to decriminalize the possession and personal use of certain psychedelic drugs, including psilocybin and dimethyltryptamine (DMT), in an effort to treat conditions like depression, anxiety and PTSD.
The statewide decriminalization push follows successful local efforts in San Francisco, Oakland and Santa Cruz.
Environment
S.B. 253: In what Wiener's office says would be a "first-in-the-nation measure," S.B. 253 would require all large corporations doing business in California to publicly disclose their greenhouse gas emissions.
This bill — focused on companies doing over $1 million in annual revenue — passed the Senate last year but came up one vote short in the Assembly.
Criminal Justice
A.B. 881: Assemblymember Phil Ting wants to raise the daily pay for low- to moderate-income jurors from $15 to $100 to increase the racial and economic diversity of juries in criminal cases.
"No person should be dissuaded from serving on a jury just because of financial hardship," Ting told the Chronicle.
More San Francisco stories
No stories could be found
Get a free daily digest of the most important news in your backyard with Axios San Francisco.