ChatGPT raps about San Francisco's "hills and thrills"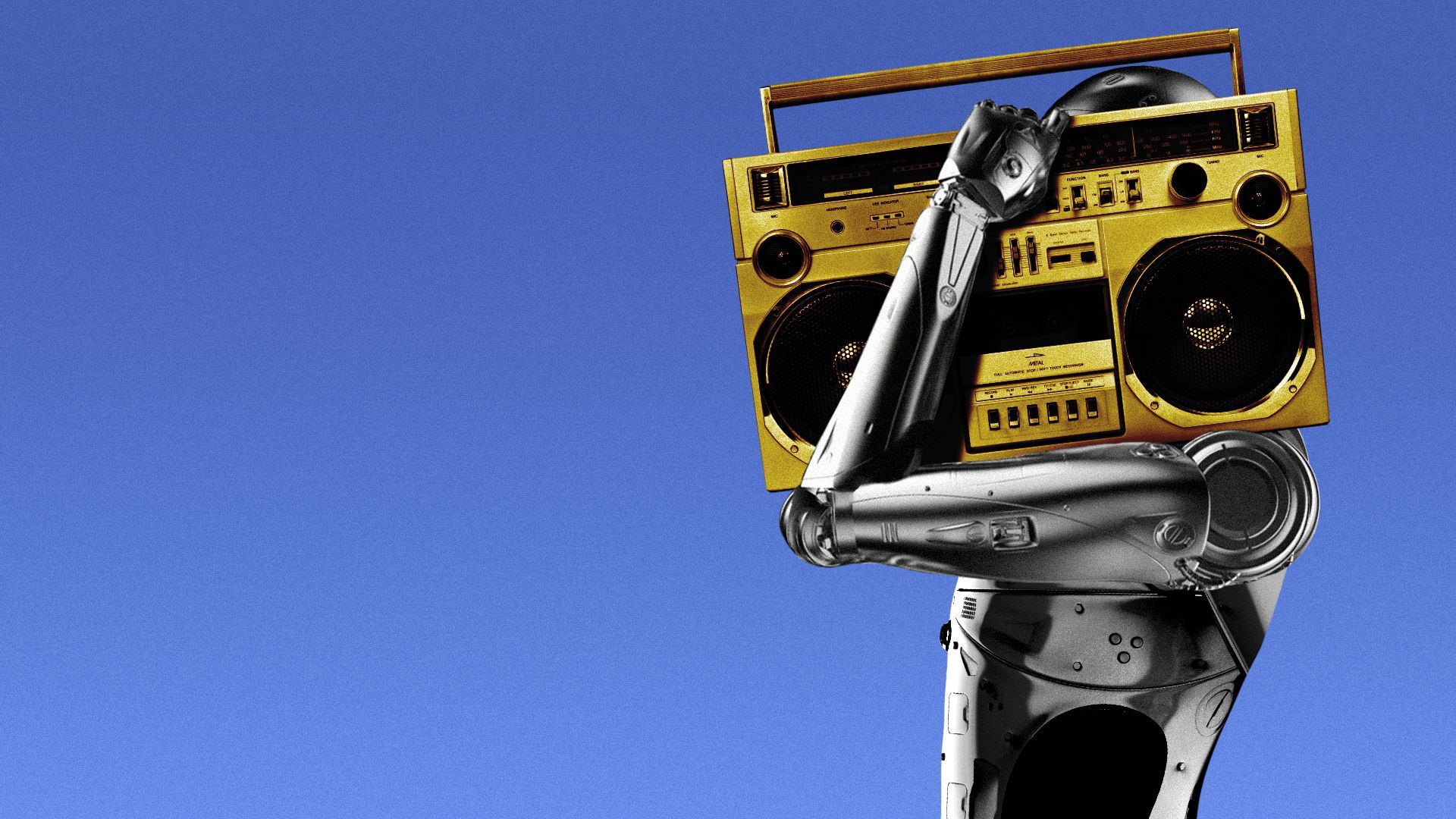 We put ChatGPT's knowledge of San Francisco to the test, because if it's going to be all the rage in the City by the Bay, we figured it was worth seeing how well it can rep San Francisco.
Driving the news: ChatGPT, the free internet artificial intelligence agent developed by OpenAI, has captured the public imagination in a way the tech world hasn't seen since the debut of the iPhone in 2007, Axios' Erica Pandey, Dan Primack and Ina Fried report.
Why it matters: ChatGPT is the talk of the town, well, at least among techies. It's an exciting technology, but one that also raises concerns about plagiarism and, on the more extreme end, its potential to reshape geopolitics.
Many people are just now beginning to understand what the technology can do, and we figured testing its knowledge of San Francisco could be a good entry point for our non-techie readers.
What they're saying: San Francisco faces "a number of significant challenges," ChatGPT wrote to Axios, citing housing affordability, income inequality, homelessness, rising sea levels and traffic congestion.
Yes, but: The city has "many unique features that make it a distinctive and interesting city," the bot said, pointing to San Francisco's "stunning and varied architecture" that reflects the city's "diverse cultural influences and its history of booms and busts."
"From the ornate Victorians of the Haight-Ashbury to the colorful murals of the Mission, the city's neighborhoods offer a rich tapestry of styles and influences that make San Francisco a truly unique and visually stunning place," the bot said.
Between the lines: We all know San Francisco has great burritos, but we can't seem to agree on which spot has the best burritos in the city, and ChatGPT seemed to know better than to declare a winner.
ChatGPT, however, rightly noted locals love La Taqueria and El Farolito. It also mentioned La Palma Mexicatessen.
👋🏾 Megan here. I've never been to that last spot but now I'll have to check it out!
Be smart: If you just moved here from LA, you might give yourself away if you refer to freeways with the article "the" before the number. Even ChatGPT knows this!
"In the San Francisco Bay Area, it is more common to refer to freeways without using the definite article 'the,'" the bot said.
That means it's "101," not "the 101."
Of note: But you don't want to trust ChatGPT when it comes to what to call San Francisco. The bot said "San Fran" is an acceptable nickname and that could not be further from the truth.
Even worse, ChatGPT didn't even list "Frisco" as a nickname for the city.
And finally, one short rap verse to go from a song ChatGPT penned about San Francisco called "Hills and Thrills."
Cruising up them hills, that's where you get your thrills
Fog so thick it chills, Bay breeze, cool and real
From the bridge to the Fillmore, we've got so much to explore
Come on down to SF, it's a vibe you can't ignore!
More San Francisco stories
No stories could be found
Get a free daily digest of the most important news in your backyard with Axios San Francisco.