Battle over San Antonio abortion amendment spending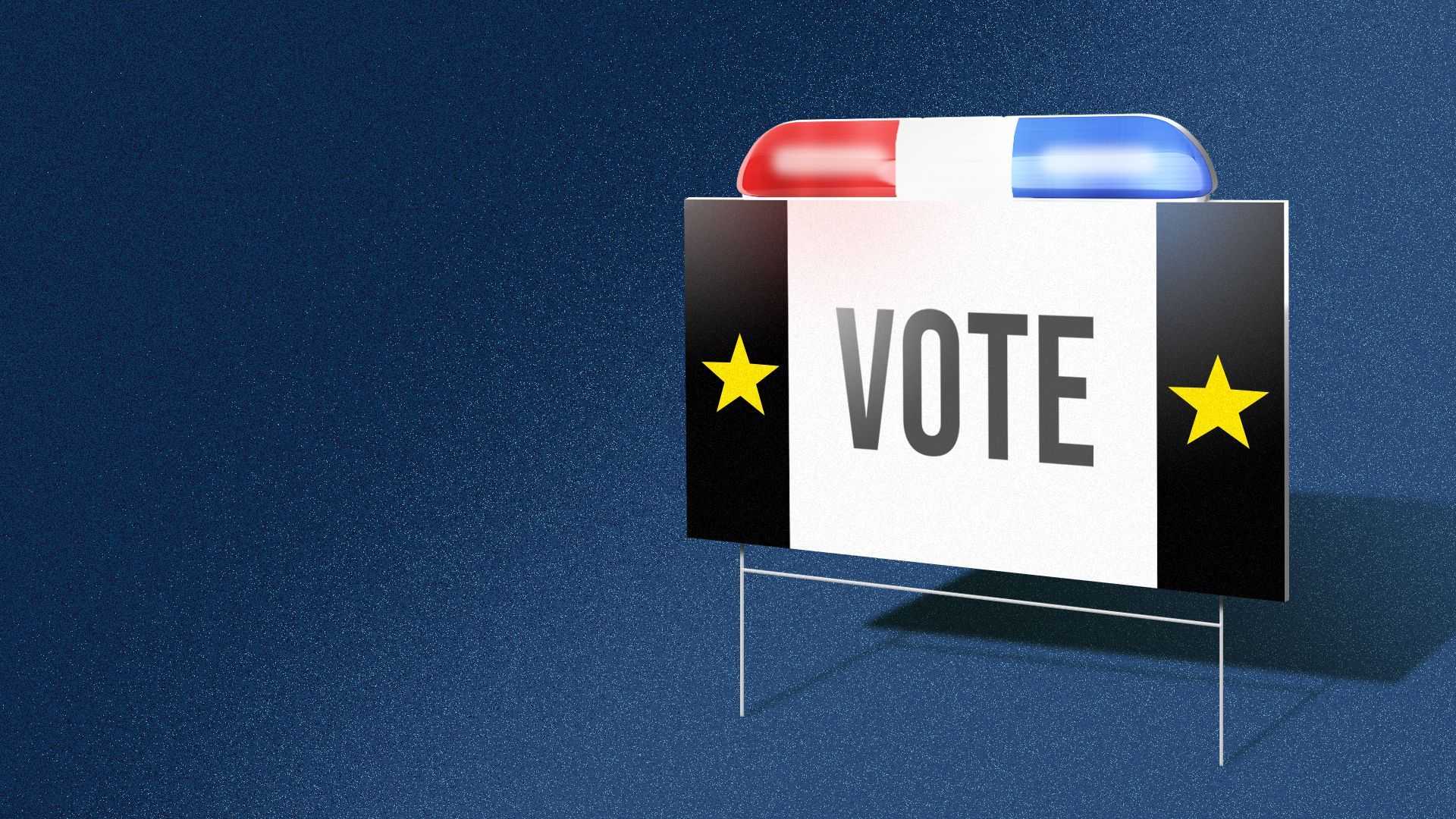 Building on its criticism of the San Antonio police union's spending in 2021, organizers behind a May ballot amendment that asks voters to decriminalize abortion and marijuana are concerned about how the union might handle money in its opposition campaign.
The latest: The police reform nonprofit Act 4 SA says it filed an ethics complaint with the state this week alleging the police union's spending in 2021 violates Title 15 of the Election Code.
Why it matters: As spending both for and against the charter amendment gets underway, the complaint shows both sides are prepared for a fight as they try to convince voters of their case.
Catch up fast: The charter amendment is set to appear on the May 6 ballot after organizers gained enough signatures in support. It aims to:
Prevent officers from investigating or making arrests for abortions.
Halt citations and arrests for Class A or Class B misdemeanor possession of marijuana.
Ban police chokeholds and no-knock warrants.
Expand cite-and-release policy to direct officers to cite, not arrest, people for certain nonviolent misdemeanor offenses.
Yes, but: The city does not plan to enforce most of the amendment's provisions. San Antonio can't make the changes because they run counter to state law, city attorney Andy Segovia has said.
Details: It's not clear whether either side has spent money in the campaign as it's just beginning.
Flashback: In 2021, organizers behind a proposition that would have stripped the police union of its right to collectively bargain with the city criticized the union for not using its name when reporting political spending.
Campaign finance experts told the Express-News at the time that the union's tactic was unusual.
The proposition narrowly failed in 2021, and some of those organizers went on to form Act 4 SA.
What they're saying: "The police union will stop at nothing to gain political power and fight the community's clear demand for more accountability, transparency and a true sense of safety," Act 4 SA executive director Ananda Tomas said in a statement.
The other side: The police union — the San Antonio Police Officers' Association — consulted with attorneys to structure its political action committee and followed legal advice, president Danny Diaz said in a statement.
"This is Act 4 SA's attempt to deflect from the real issue," Diaz said in a statement. "They lied about us back then and they are still spreading false information about the brave women and men who protect the families and businesses of San Antonio."
Zoom out: Austin-based Texas Alliance for Life petitioned the state Supreme Court to block the charter amendment, the organization said in a news release this week.
Voters have the right to vote on each measure separately, — rather than casting one vote for or against the entire charter amendment — the alliance believes.
What's next: City Council is scheduled to vote Thursday to place the charter amendment on the ballot and call the election. It's a legal formality, but opponents are likely to protest.
More San Antonio stories
No stories could be found
Get a free daily digest of the most important news in your backyard with Axios San Antonio.