Bexar County Judge Peter Sakai talks jail, baseball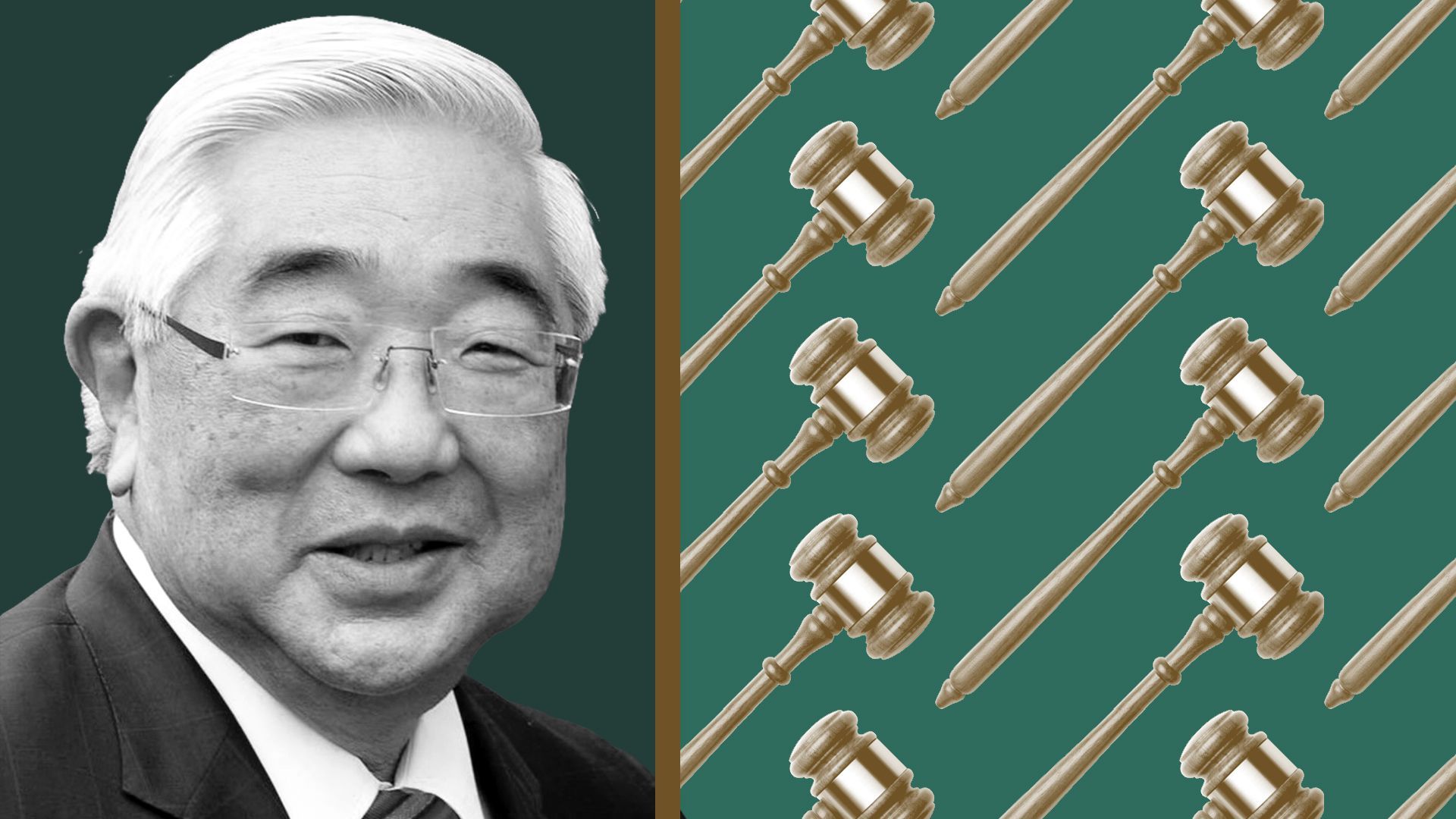 Bexar County Judge Peter Sakai, a Democrat, is rounding out his first month in office after defeating Republican Trish DeBerry in the November election. Former Judge Nelson Wolff, also a Democrat, retired after holding the role since 2001.
Sakai, a former children's court judge, sat down with Axios to discuss the issues he'll face leading the Bexar County Commissioners Court.
Downtown baseball stadium
Context: After buying the San Antonio Missions, a group of investors — including downtown developer Graham Weston — has been looking at sites for a downtown stadium for the Double-A baseball team. They're expected to seek taxpayer money to do so.
The bottom line: Sakai says he is open to offering public incentives for a stadium — but not without seeing a public benefit in return. He wants the new Missions owners to give back to the city.
He's met with the new owners and says he believes in the ability of local sports to add culture and value to San Antonio.
What they're saying: "I'm not gonna give a straight-up yes, and I'm not gonna give a straight-up no — unless I'm assured that our community will get a return on investment of taxpayer money," he tells Axios.
County jail
The Bexar County Jail has made recent headlines for overcrowding, large overtime payouts and unsafe working conditions.
Sakai tells Axios his approach begins with lowering the number of people staying in the jail through criminal justice reforms.
Driving the news: He's also concerned that the county is housing inmates for too long while they await transportation to state facilities.
To help move them along, Sakai says he's talked with local state legislators about using some of the state's budget surplus to reimburse Bexar County for the expense of transferring inmates.
What they're saying: It's important "that our local taxpayers are not carrying the full burden of the overcrowded jail," Sakai says.
What we're watching: At the same time, he also wants to increase pay for jail deputies and look at other benefits — like housing assistance — that could help retain staff.
Public health
As Bexar County launches its own public health department with federal COVID-19 relief dollars, Sakai tells Axios he will ensure the county doesn't duplicate the work of the city's Metropolitan Health District.
Like Wolff, he wants to offer services to growing unincorporated areas of Bexar County that Metro Health doesn't serve.
Details: The focus will be on mental health, drug and alcohol addiction treatment and nutrition.
Breakfast tacos
One of the quickest ways to get to know someone in San Antonio is to find out their favorite breakfast taco spot.
Sakai loves a barbacoa taco for breakfast, washed down with Big Red. He gets it from Tommy's Restaurant on Nogalitos Street.
Nom noms
For a long day of public meetings, Sakai has a different snack at hand — at his wife's insistence, he tells Axios.
"It's going to have to be a protein bar," he says.
More San Antonio stories
No stories could be found
Get a free daily digest of the most important news in your backyard with Axios San Antonio.