Harvard researchers studying bail in Bexar County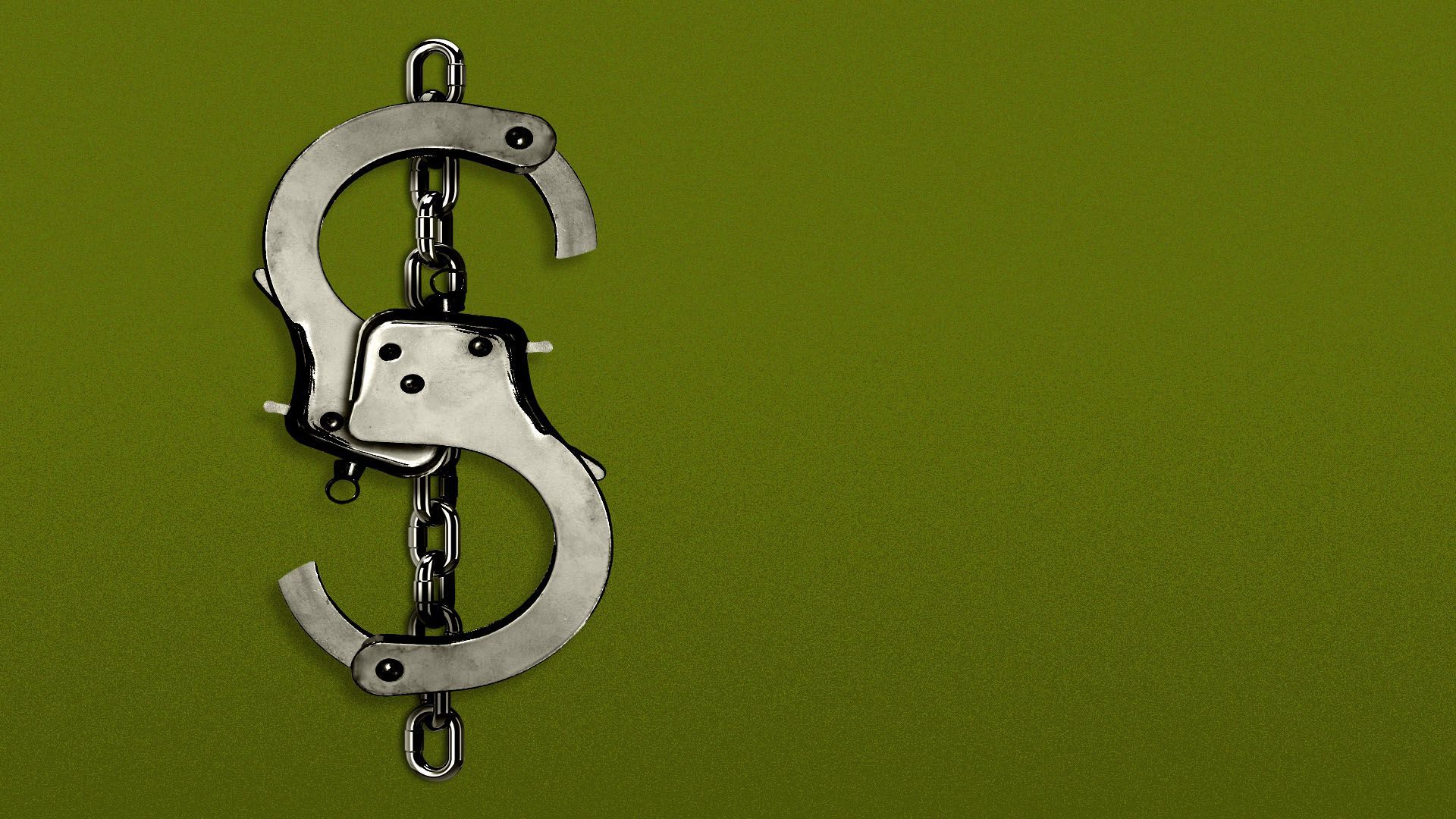 Harvard Law School has launched a study in Bexar County to learn more about the effects of short-term jail time on people who are arrested but haven't seen their case determined.
Why it matters: Critics of cash bail have long argued that pretrial detention disproportionately harms low-income people by cutting them off from work and social support. But there's been no credible, randomized study on the impact of cash bail until now, said Jim Greiner, faculty director of the Access to Justice Lab at Harvard Law School.
How it works: Since November, the researchers have been looking for people detained at the Bexar County Jail who can't afford their bail and must remain in custody while they wait for their case to move forward. If someone agrees to participate, the study will randomly place them in one of two groups, Greiner told Axios.
The nonprofit Therapeutic Justice Foundation will pay the bail for people in one group so they can remain free while their case is pending.
Those assigned to the other group will not have their bail paid by the nonprofit. They can still post their own bail or have someone else pay it.
Researchers will stay in touch through follow-up surveys that ask about participants' physical and mental health, food security, employment and more.
By the numbers: As of Jan. 2, 85% of the Bexar County Jail population — a total of 3,881 inmates — were being detained pretrial, county spokesperson Tom Peine told Axios.
Details: People who are charged with violent crimes or domestic violence are not eligible to participate in the study.
Greiner estimates that as many as 1,000 to 1,500 people in Bexar County could partake in the study over the next several years.
Researchers plan to enroll people for two to three years and follow up for another two years.
Of note: Not everyone arrested in Bexar County has to post cash bail. The county also allows personal recognizance bonds, which have certain eligibility requirements.
What they're saying: "The more information we can get on what's effective and what isn't, the better we can make decisions," Christian Henricksen, first assistant district attorney, told Axios.
The district attorney's office sees the study as an opportunity to gain access to more local data, Henricksen said.
The study doesn't change anything about the county's courts or jail operations, he added.
Context: Bexar County is one of only three communities nationwide to participate in the study. The other two are Douglas and Lancaster counties in Nebraska.
Researchers chose Bexar County in part because it's a majority Hispanic community. They wanted to include a range of demographics and expect the participants in Nebraska will be mostly white and Black people, Greiner said.
More San Antonio stories
No stories could be found
Get a free daily digest of the most important news in your backyard with Axios San Antonio.