11 must-try soups in New Orleans metro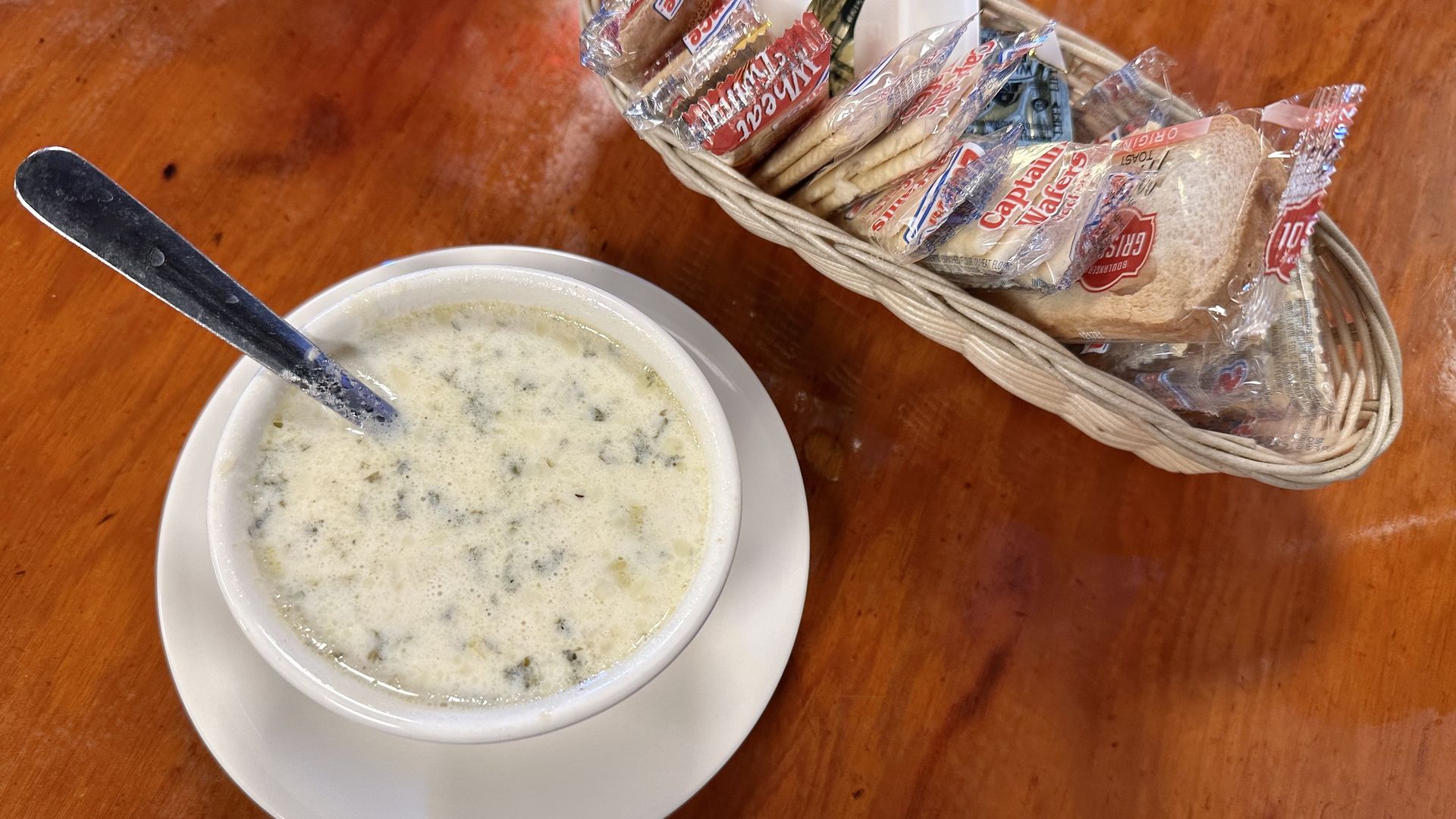 It's November, which means soup season in New Orleans. Just be prepared to be cozy in 80-degree weather.
Why it matters: New Orleans has excellent food all year, but this is when restaurants double down on their soups du jour.
Here are about a dozen soups worth your time.
Worth noting: Menus change frequently. Call ahead if you are looking for a specific dish.
Gumbo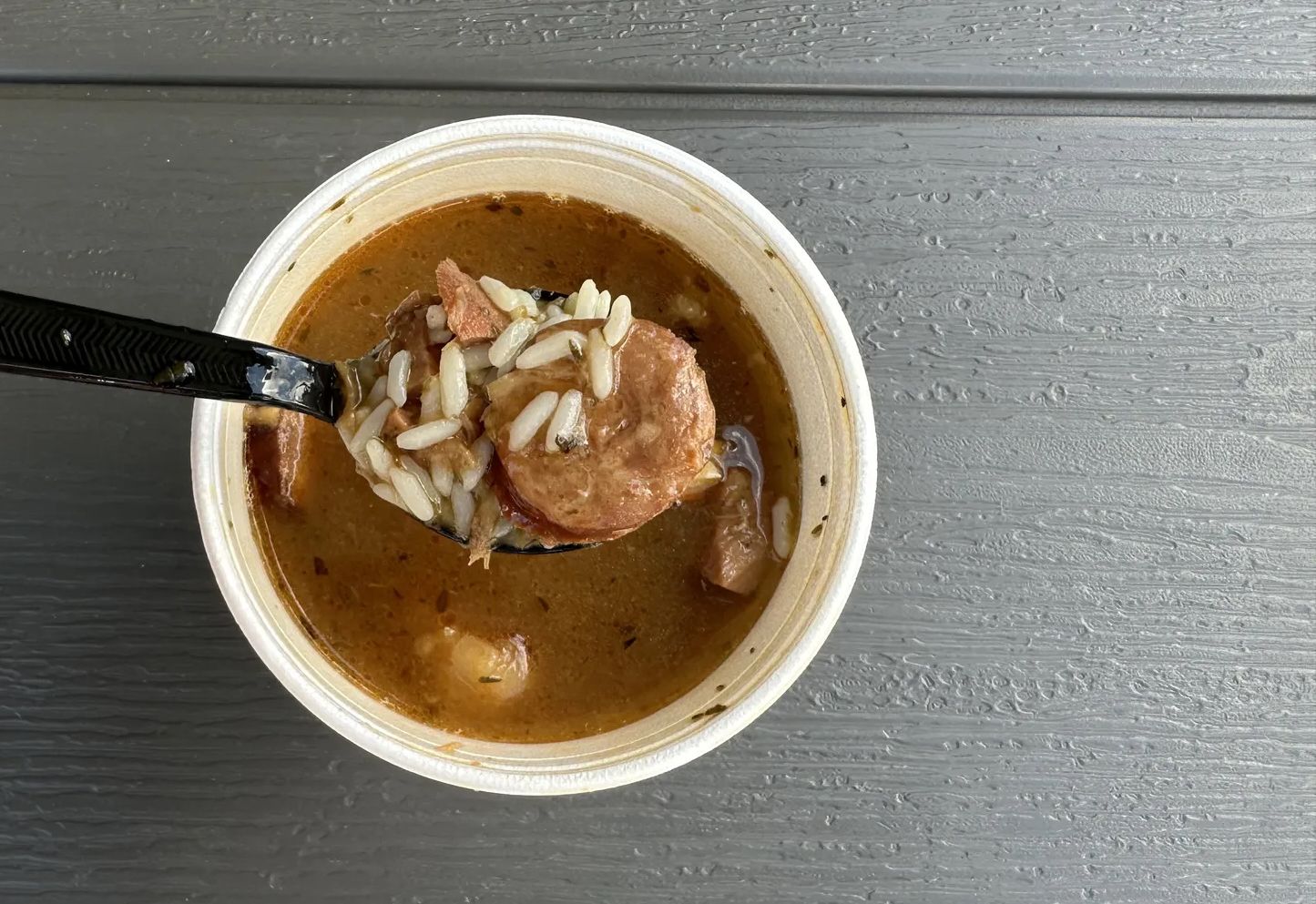 Gumbos are in a category of their own. Check out this list of our five must-try gumbos in New Orleans.
Yakamein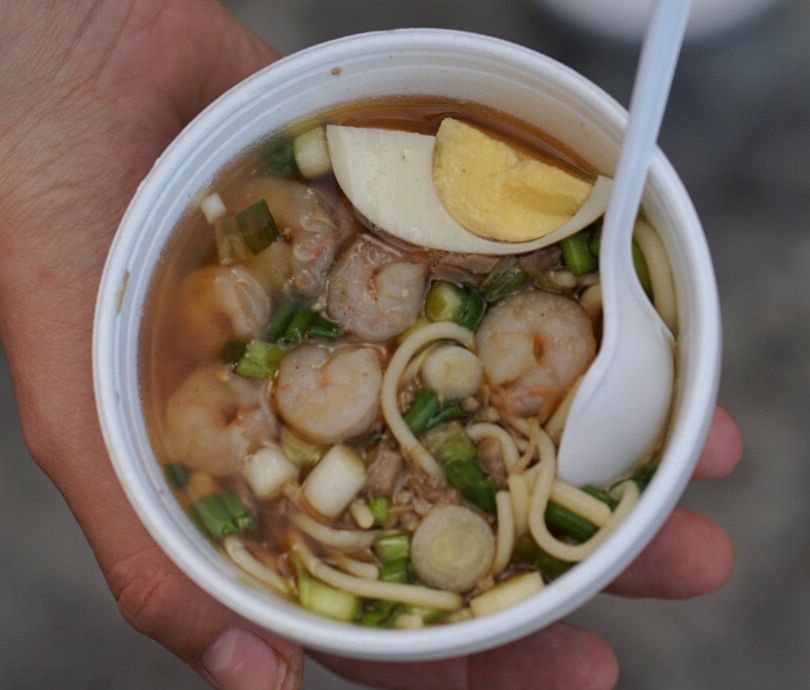 Chef Linda Green is "The Yakamein Lady" and can be found around town ladling her noodle soup into big styrofoam cups and topping it with green onions and a boiled egg.
Turtle soup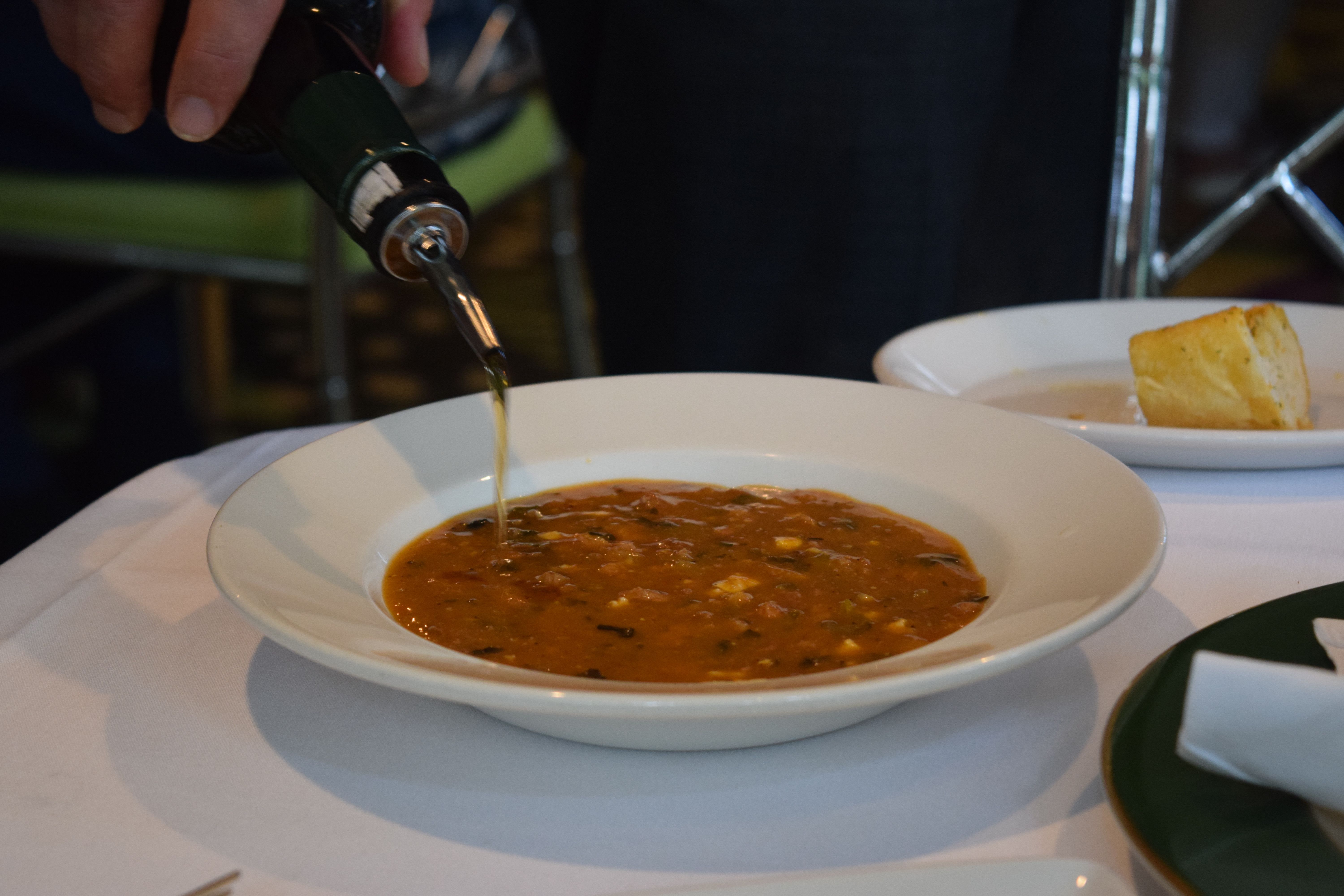 Yes, turtle soup is made with turtle meat. It's often finished with a generous pour of sherry at the table.
Commander's Palace, Brennan's, Galatoire's, Arnaud's, Broussard's and Mandina's are excellent places to get this classic dish.
Pho
New Orleans metro is blessed with a large Vietnamese American population, which has led to a vibrant restaurant scene.
Pho — a noodle soup made with a savory broth and your choice of meat — is a standard at many of the classic Vietnamese restaurants like Pho Tau Bay, Pho Bang, Lily's Cafe, 9 Roses, Tan Dinh and Kim Anh's Noodle House.
You can also also find modern takes on pho at places like Mopho, Magasin and Ba Chi Canteen.
Bisque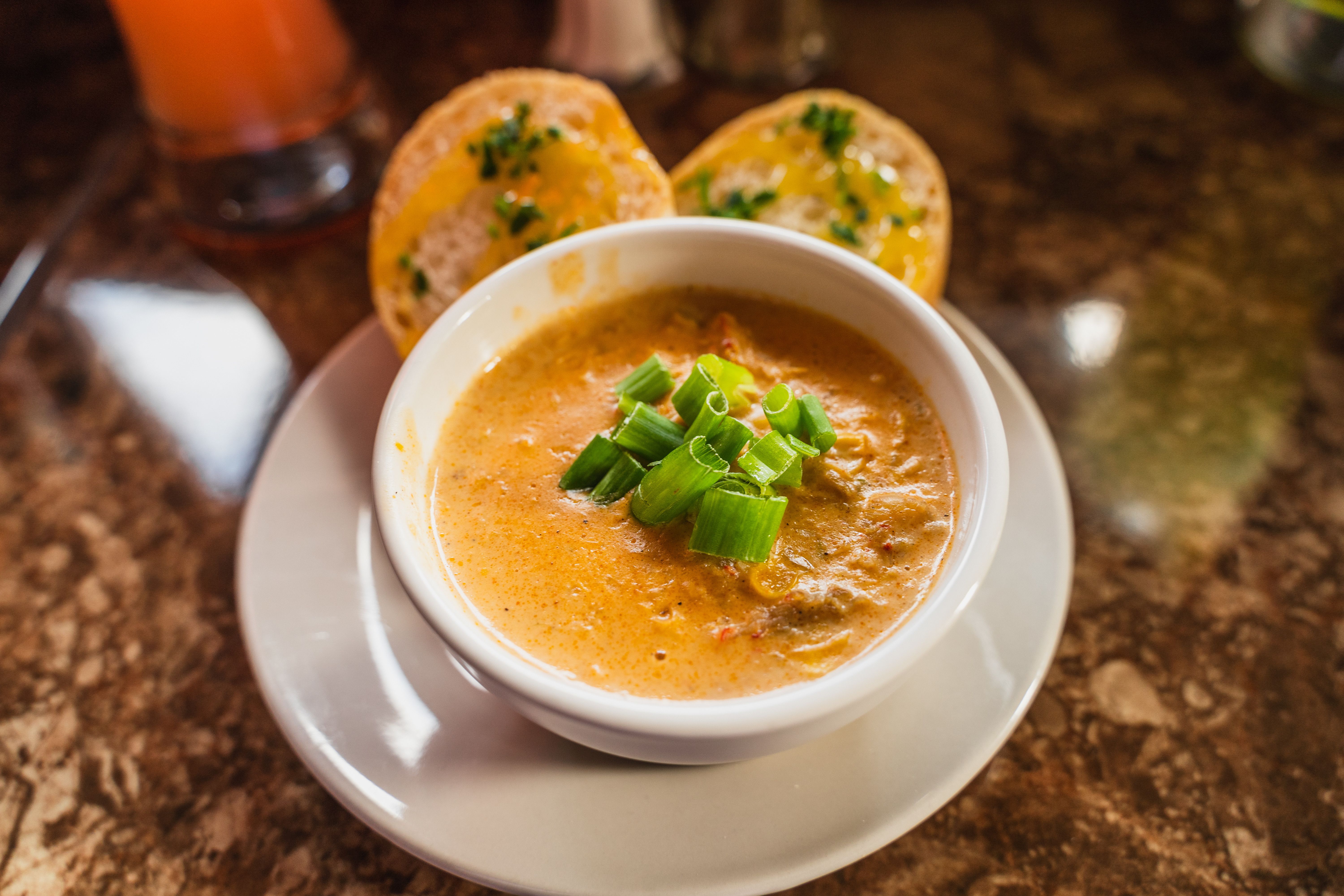 Seafood bisque in New Orleans usually focuses on crab, crawfish or shrimp.
Try the bisque at Barrow's Catfish, Gabrielle Restaurant and Vincent's Italian Cuisine.
Stuffed artichoke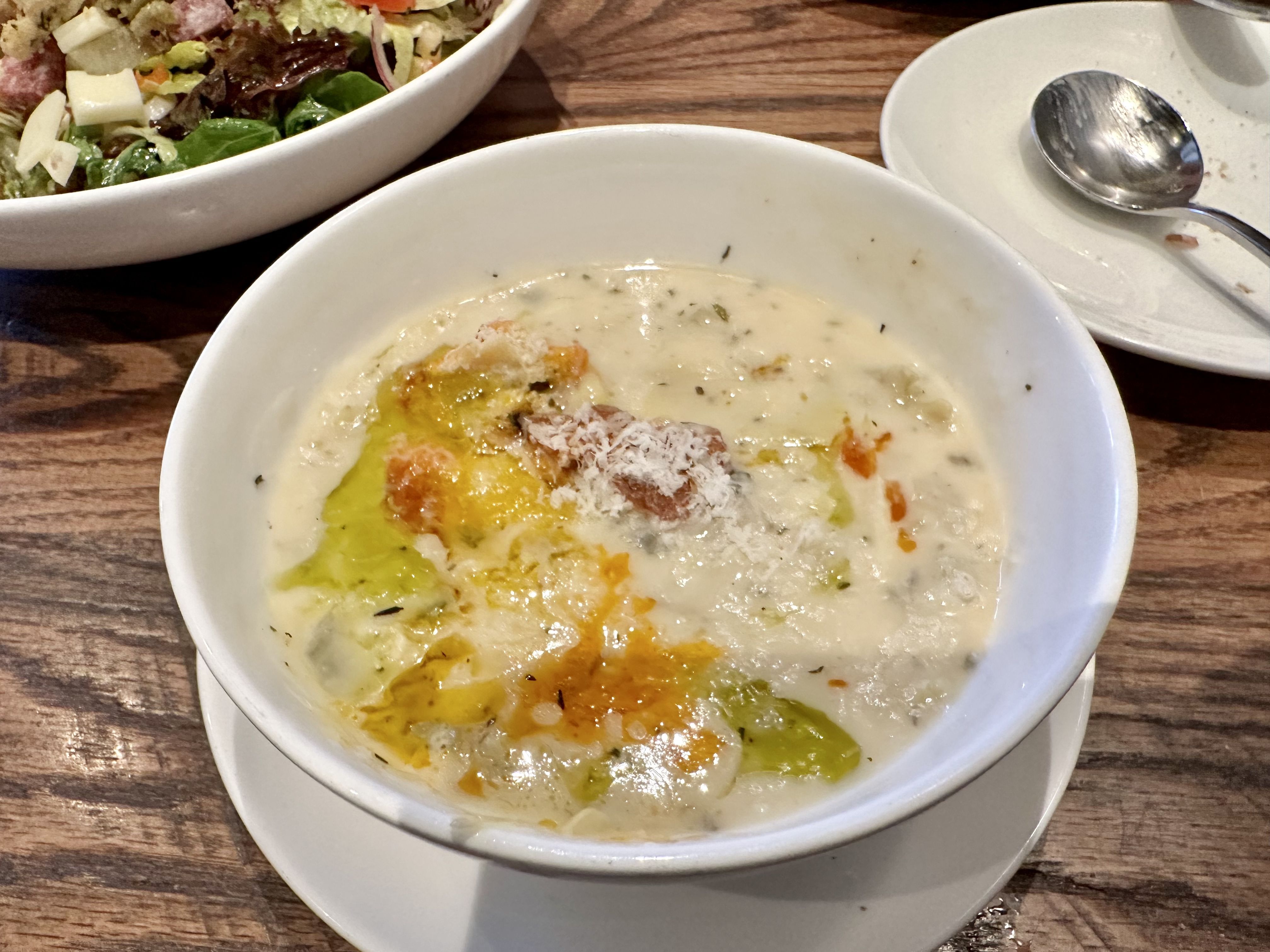 This is the soup version of Creole stuffed artichokes: creamy with artichoke hearts, croutons and cheese.
Looks for stuffed artichoke soup in the hot deli at Rouses and on the menu at A Tavola in Metairie.
French onion soup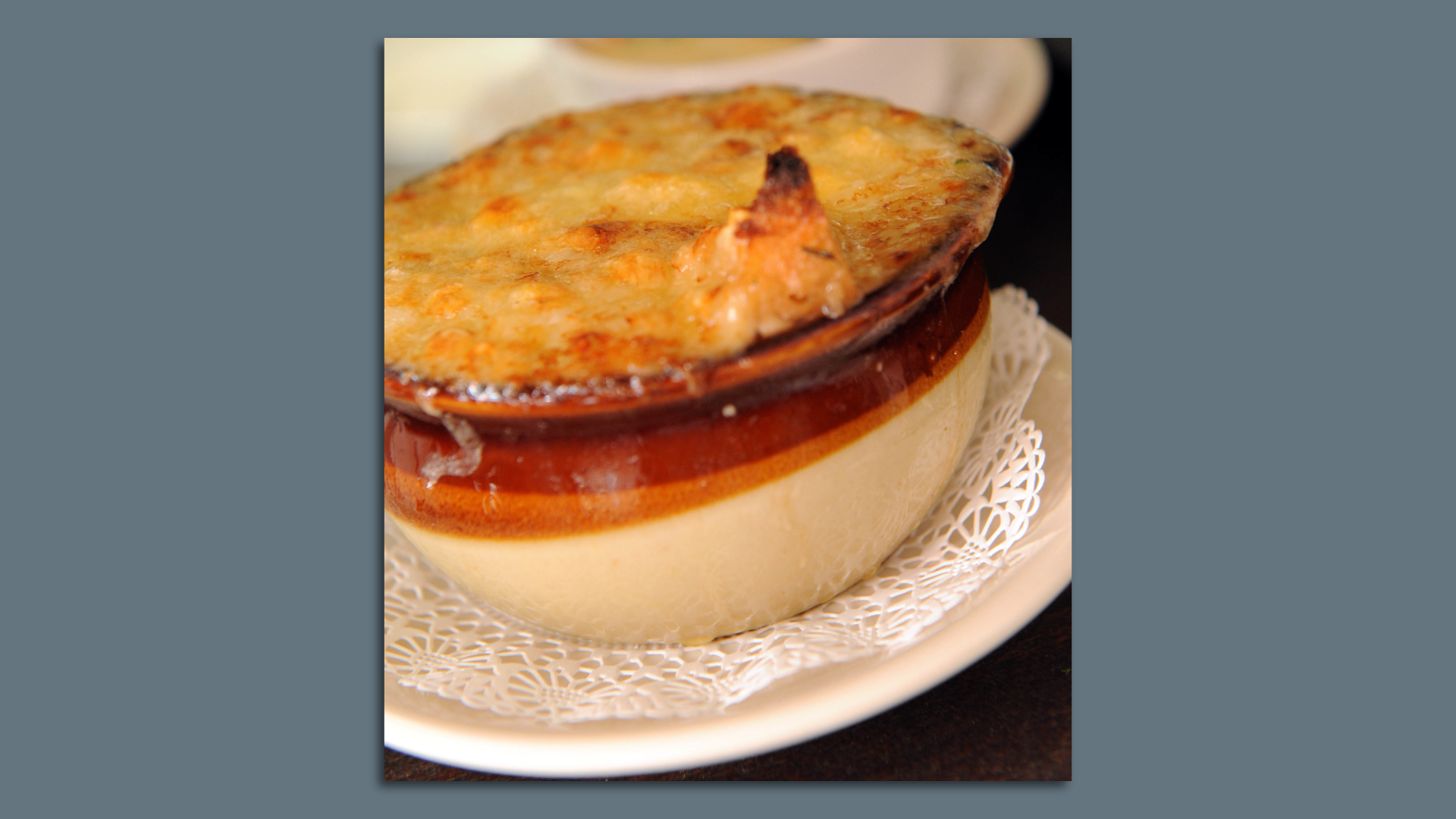 Hot soup topped with bread and cheese! Let's hear it for French onion soup.
Eat a bowl under the oaks at Cafe Degas.
Oyster milk soup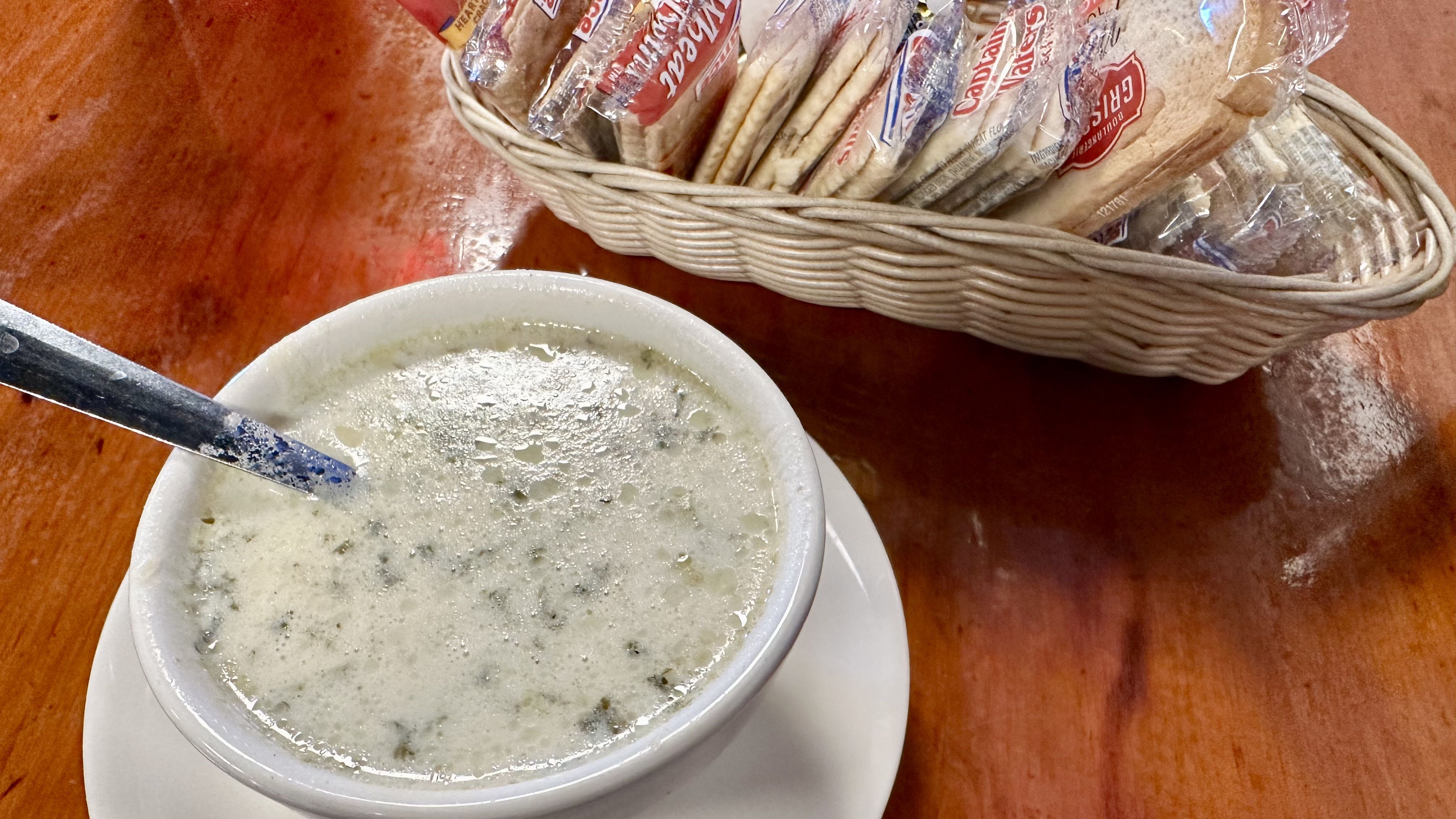 New Orleans doesn't do oyster chowder (hush your mouth with that Yankee talk). But you will find several varieties of oyster soup on menus.
R&O's in Bucktown has an option it calls oyster milk soup that's served with a basket of crackers.
High Hat does a seasonal oyster fennel soup that's to die for, and Dorignac's will occasionally have oysters Rockefeller soup in their deli.
Caldo de res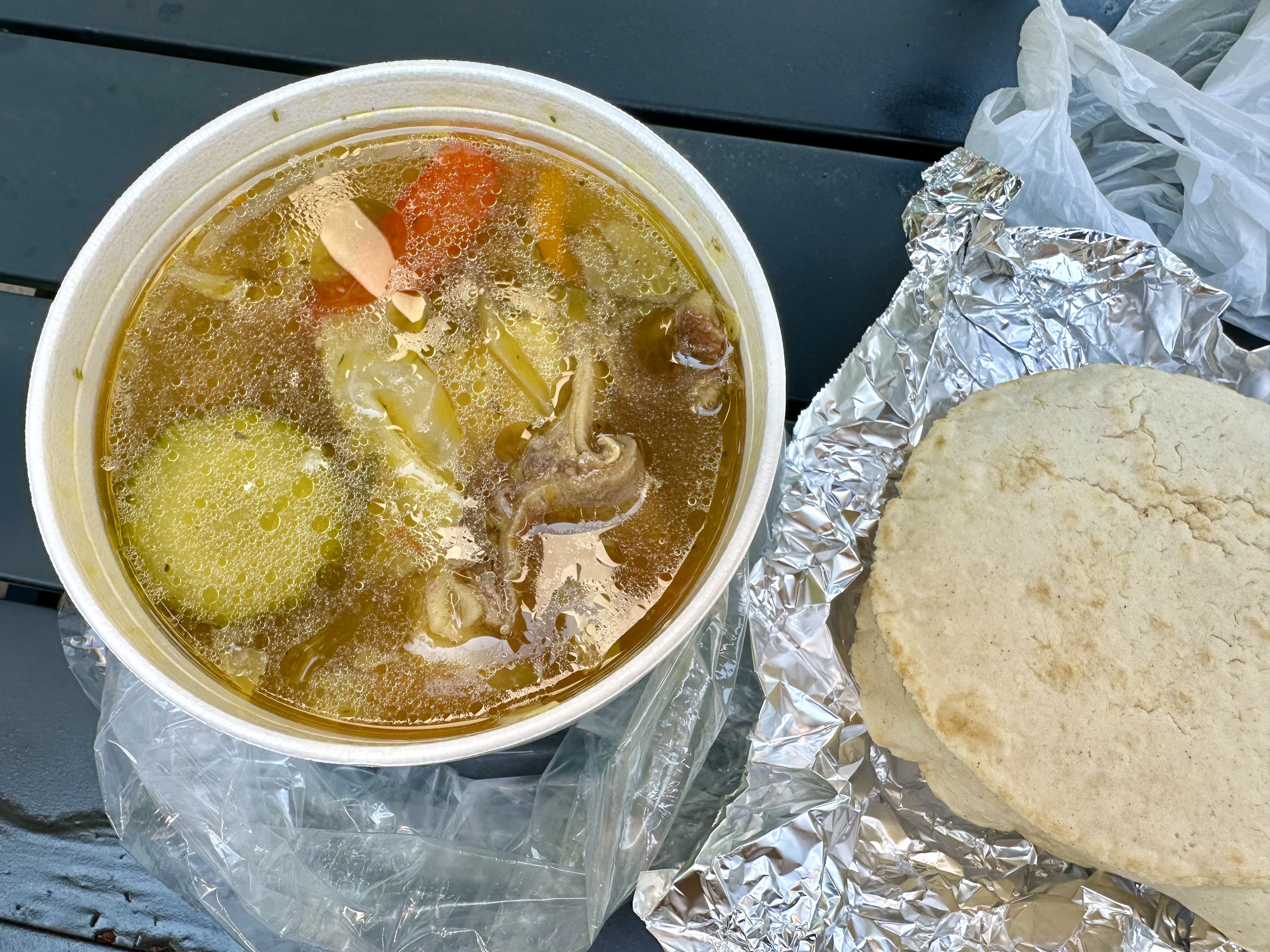 Caldo de res is a Mexican beef soup at Ideal Market. It's filled with chunks of beef and vegetables like squash and carrots.
Ideal Market serves it to go only with a side of warm tortillas and rice.
Fiesta Latina in Kenner is a great spot if you are looking to sit down for a bowl of this beef soup. Also try the seafood soup (sopa de mariscos) and menudo.
Lentil soup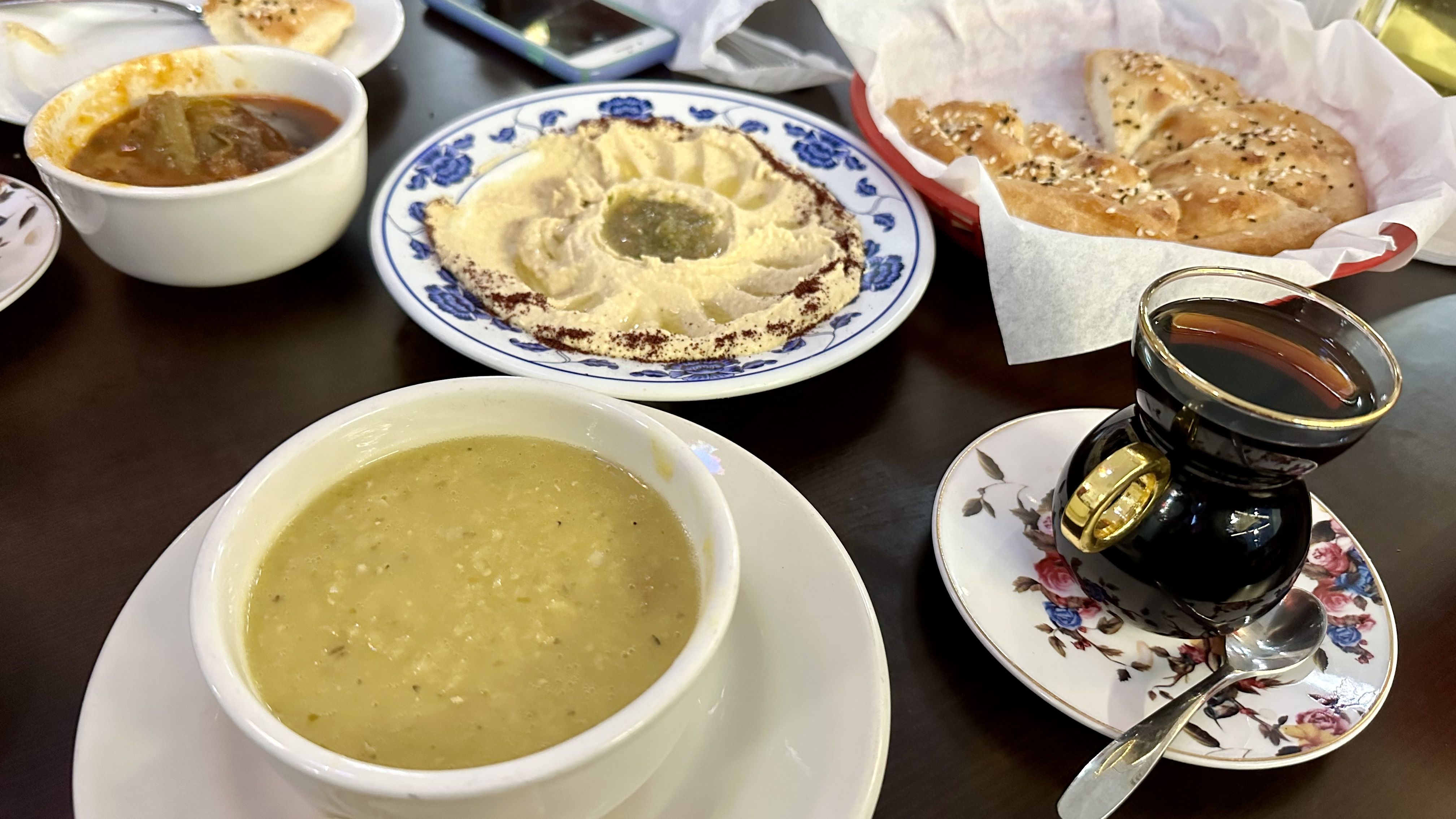 The lentil soup at Iraqi restaurant Almasgoof is comforting like Grandma's, but the brightness from the fresh lemon adds something new.
Same for the fresh Turkish bread you can get for dipping.
Try the special Iraqi tea to round out your meal.
Ramen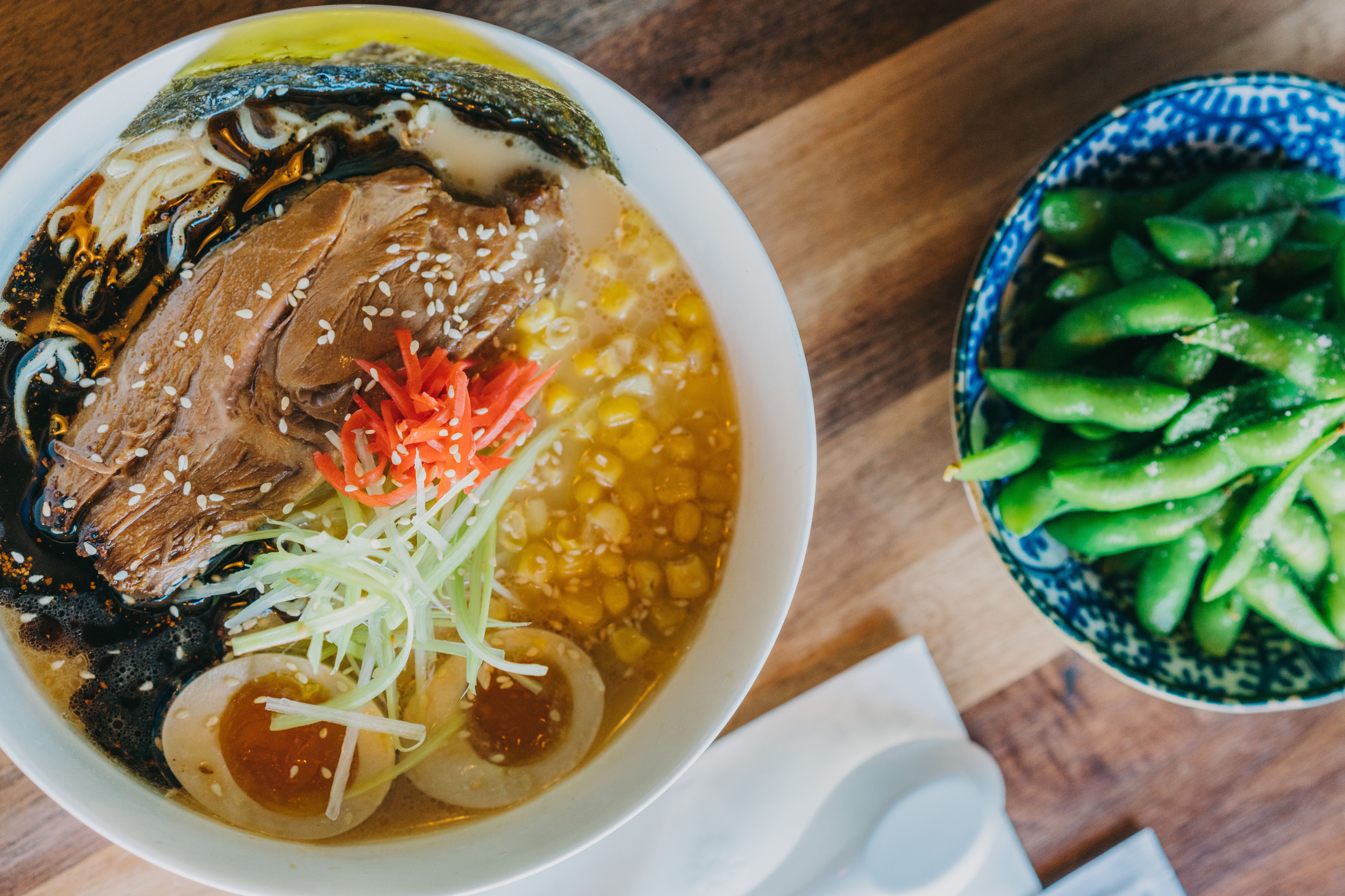 New Orleans is getting more ramen options that have traditional and fusion options.
Try Nomiya, Union Ramen Bar, Hangout Ramen, Banana Blossom and Izakaya Little Tokyo.
Other restaurants with great soups:
Miss Shirley's.
St. James Cheese Company.
Muriel's.
Acropolis in Metairie.
NOLA Korea.
Ming's.
📣 Who has the best soup in New Orleans metro? Tell us at [email protected].
More New Orleans stories
No stories could be found
Get a free daily digest of the most important news in your backyard with Axios New Orleans.