Michael Hecht of GNO Inc. reveals what he thinks New Orleans is missing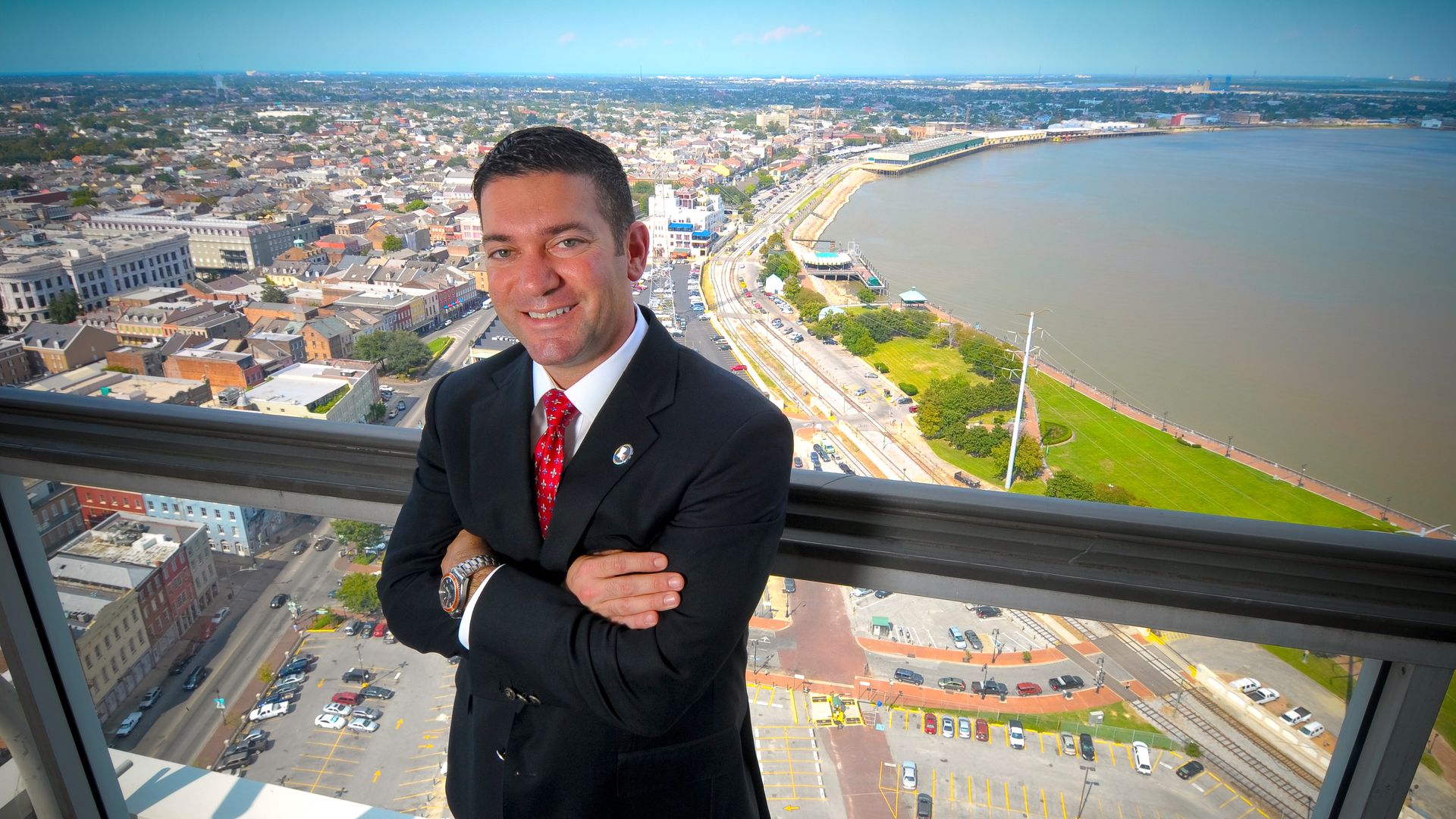 Michael Hecht joined Greater New Orleans Inc. 15 years ago to attract, retain and develop businesses in the metro area.
⚜️ Who dat? Hecht is the president and CEO of GNO Inc., the economic development agency for 10 parishes in southeast Louisiana. The organization also proposes and facilitates policies to improve the business environment.
Before GNO Inc., Hecht led the state's Hurricane Katrina small business recovery program and the post-9/11 small business program in New York City.
🔎 What is New Orleans missing? "New Orleans, like many secondary and tertiary cities, lacks the positive 'gravity' created by having a critical mass of people, companies and investment capital.
"Cities that have this critical mass, like Austin, benefit from a 'network effect' that creates a positive feedback loop: Lots of great talent attracts lots of great companies, which leads to more investment — and the cycle continues.
"For places like New Orleans, a 'jump-start' is needed, such as the 25% software incentive that we offer to attract tech companies here, rather than Austin."
🕴️ Advice you'd offer to someone dreaming of opening a business? "Opening a business is one of the hardest things, but most rewarding things a person can do. 
"Not only will they develop an intuitive sense of the levers of business, like margin and cash flow — more importantly, they will develop tremendous self-efficacy, as they learn to overcome financial and emotional obstacles.
"Being an entrepreneur is like being a rock climber — the mountainside looks insurmountable, but if you go step by step, handhold by handhold, you eventually get to the summit (unless you fall and get killed)."
⛽ Most exciting thing happening in New Orleans right now? "Louisiana has been an 'energy state' for decades, innovating to create jobs in Louisiana, while providing power and security to the nation and world. 
"Going forward, Louisiana will continue to be an innovative energy leader, as GNO Inc. supports an 'all-of-the-above' clean energy future, including: oil, gas, clean hydrogen, offshore wind, renewables, batteries, solar and even nuclear."
🪄 If you could wave a magic wand, what infrastructure issue would you fix? "Stormwater (rain) flooding."
👑 You get to be the king of any krewe or second-line. Who are you rolling with? "Orpheus."
🎉 Restaurant you go to for celebrating? "Commander's Palace."
🍧 Snoball order? "Orange Kreme."
🥖 Poboy order? "Half and half."
🥂 Go-to cocktail or drink? "French 75."
Editor's note: Emailed answers have been edited for length and clarity.
More New Orleans stories
No stories could be found
Get a free daily digest of the most important news in your backyard with Axios New Orleans.