Louisiana governor will veto "Don't Say Gay" bill and 2 others that target LGBTQ+ community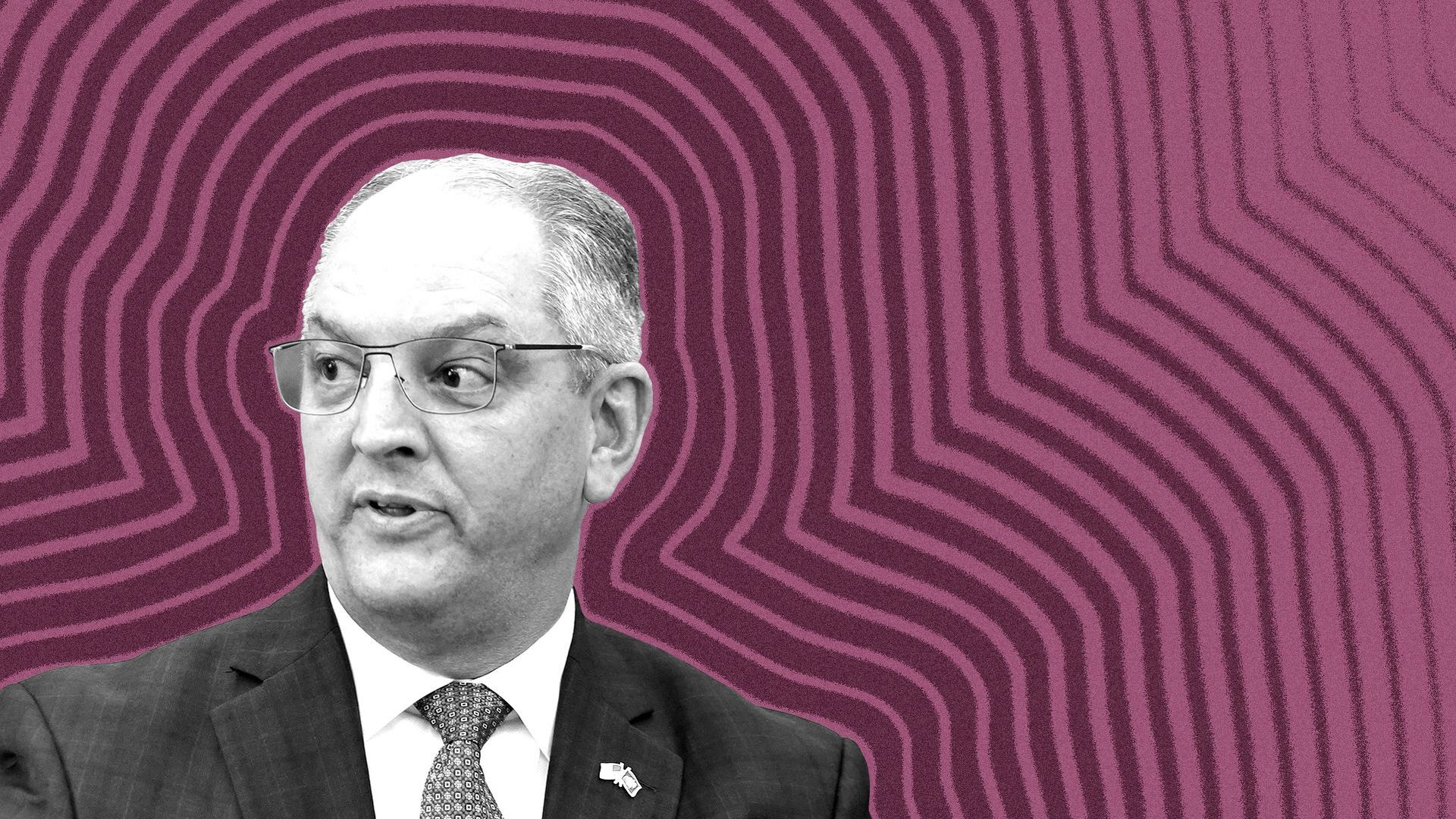 Gov. John Bel Edwards will veto the state's so-called "Don't Say Gay" bill and two others that target the LGBTQ+ community.
The latest: The announcement came at a press conference late Thursday after the session ended.
"On those issues, the judgment of history, I believe, will be very clear," he said, comparing it to people who opposed the Civil Rights movement in the 1950s. "But I'm not going to wait until then to say it's wrong. My judgment today is those bills are wrong."
What's next: Republican lawmakers who passed the bills can to try to override Edwards, a Democrat who is term limited and will leave office in January.
The regular legislative session ended Thursday, so they will have to call a veto session.
They'll need a two-thirds vote in the House and Senate to override the governor. Republicans hold a two-thirds majority in both, the AP says.
Also, Louisiana's NAACP State Conference this week asked its national organization to issue a "travel advisory" to warn Black people and members of the LGBTQ+ community to avoid traveling to the state due to what they are calling a hostile political environment, according to the USA Today Network.
NAACP issued a similar travel advisory for Florida last month.
No decision has been made yet at the national level about Louisiana.
What she's saying: Mayor LaToya Cantrell weighed in Thursday, saying the city "openly celebrates and embraces diversity."
"The fact that the State Legislature passed these discriminatory laws has sparked extreme controversy in the face of the very real possibility of economic boycotts," she said in a written statement.
Zoom out: These are the bills in contention.
"Don't Say Gay": The so-called "Don't Say Gay" bill (House Bill 466) prohibits discussion of gender identity and sexual orientation in K-12 public schools.
Health care: House Bill 648 bans gender-affirming health care, such as hormone treatments or puberty-blocking drugs, to anyone younger than 18.
Pronouns: House Bill 81, called the "Given Name Act" by its author, restricts students' preferred names and pronouns.
Of note: Lawmakers passed a state budget plan in the final 30 minutes of the session, the Louisiana Illuminator says.
It included a last-minute, $100 million cut to the state's Department of Health and a $2,000 temporary pay raise for teachers.
More New Orleans stories
No stories could be found
Get a free daily digest of the most important news in your backyard with Axios New Orleans.