Disney's new "Tiana's Bayou Adventure" ride is an ode to New Orleans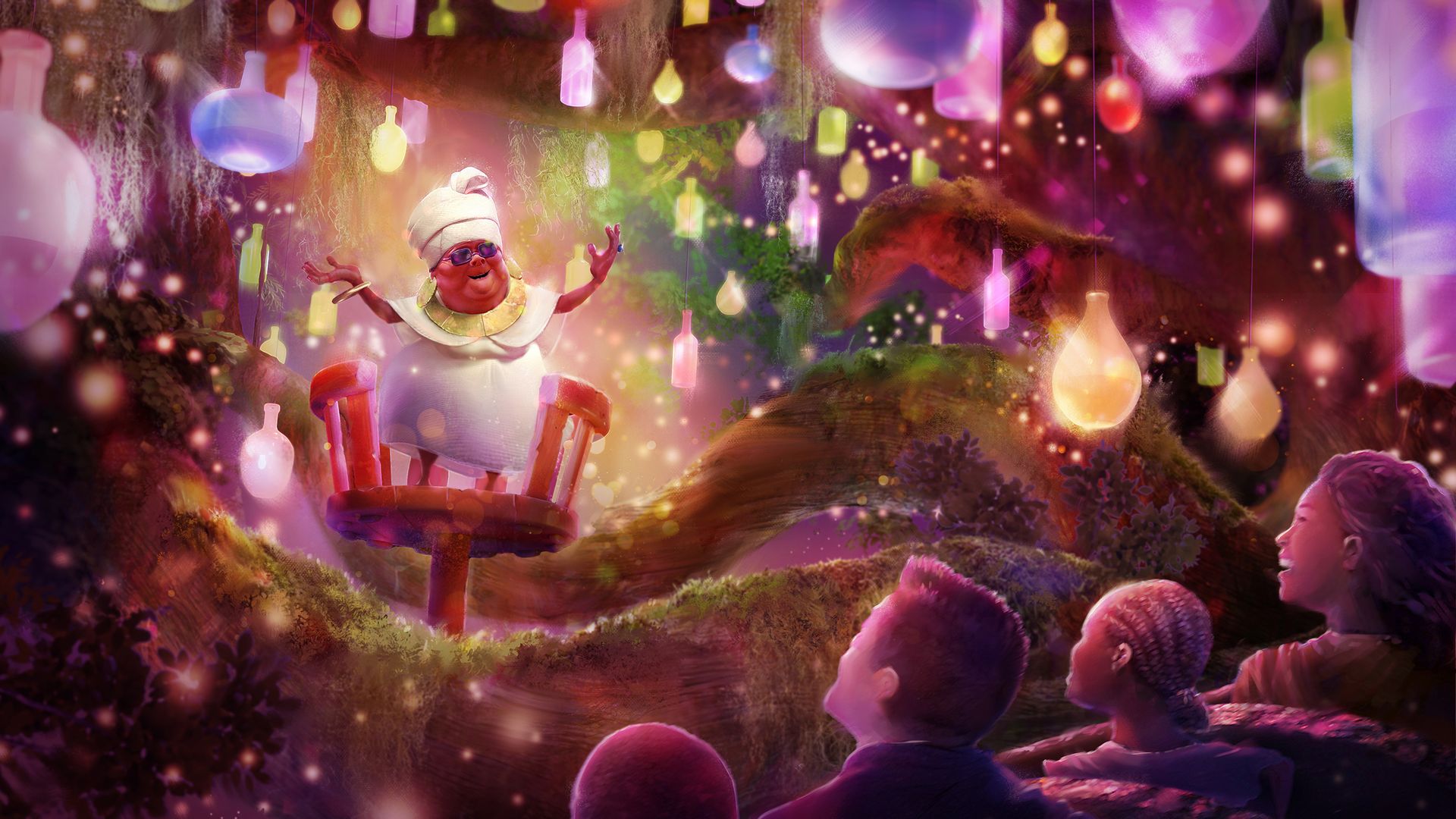 Disney is converting Splash Mountain into "Tiana's Bayou Adventure," an attraction that will highlight the company's first Black princess and be a "love letter to New Orleans."
Why it matters: Splash Mountain has been a fan favorite for years. In 2020, Disney said it would change the concept to be more inclusive.
Context: Splash Mountain is tied to the 1946 movie, "Song of the South," which used racist stereotypes to depict the Reconstruction Era. It features Br'er Rabbit traveling through a Southern bayou, complete with a briar patch.
Now, the attraction will be based on the 2009 movie "The Princess and the Frog."
Yes, but: The thrill isn't changing. "Bayou Adventure" will still be a log flume and ride that lasts about nine to 10 minutes, complete with the famous payoff splashdowns. No changes are expected for the height requirements for riders, either.
What they're saying: "We know that people loved the previous attraction. We asked ourselves, 'What do people love about it?' The feel, the thrill — we can't take that away," says Ted Robledo, executive creative director at Disney Imagineering.
"We're not trying to burn it all down and say it was bad," he added. "We're trying to add to it."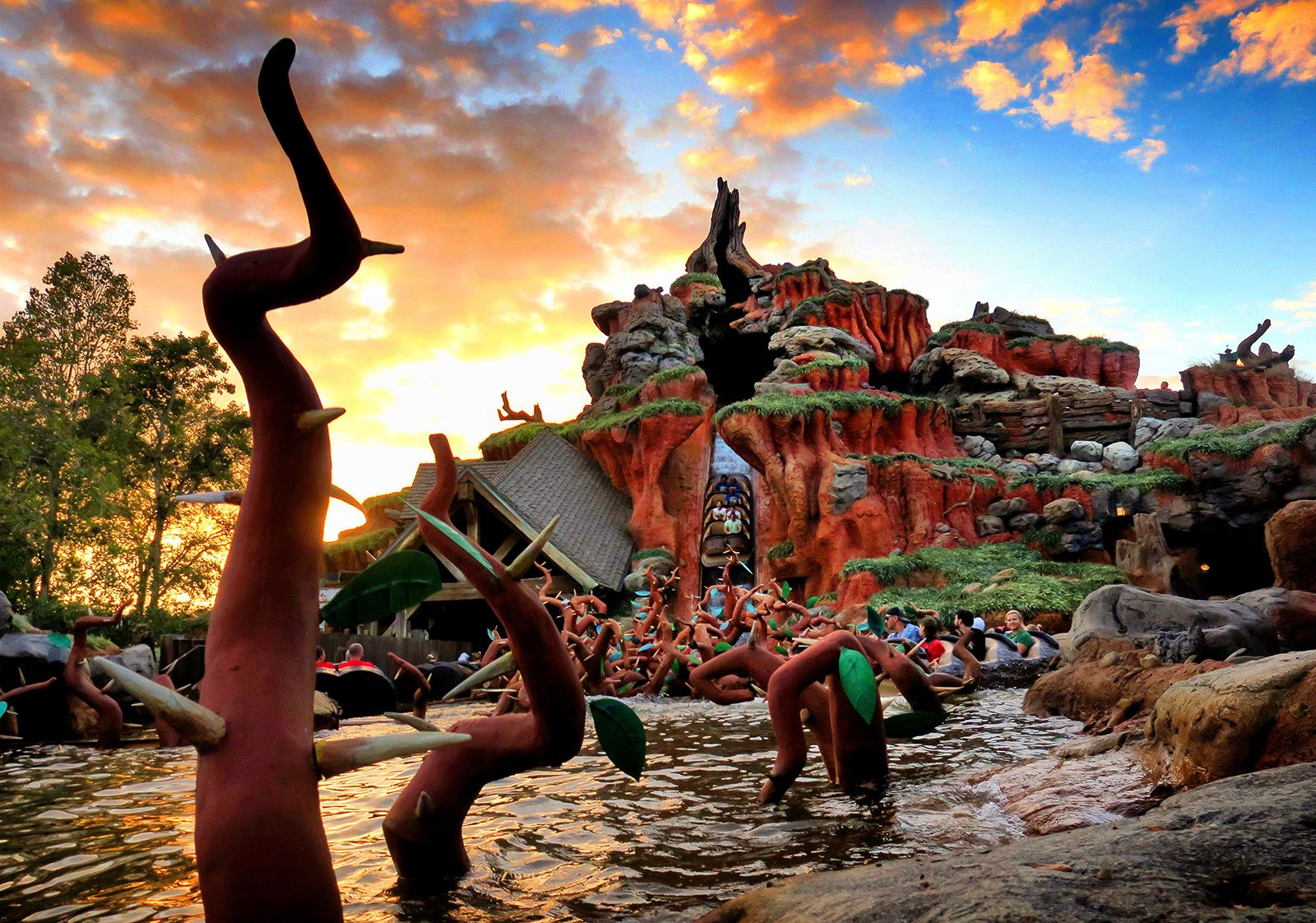 The new story: "Bayou Adventure" is like a next chapter for the "Princess and the Frog."
Tiana's company, Tiana's Foods, has opened in a salt dome fashioned after Avery Island.
She's been successful and wants to throw a Mardi Gras party, but she's missing an ingredient. Visitors will take a journey through the bayou during the search.
Many familiar faces will be back, including Tiana, Louis the Gator, Mama Odie and more.
What's new: The ride will have a new theme song written by New Orleans native PJ Morton.
The story will extend to the queue, with imagineers using the space to tell the story of Tiana's parents.
Robledo, who is the son of two Filipino immigrants, was inspired by New Orleans' cultural history of welcoming many nationalities. There will be a nod to that, he said.
Details: There are 17 new animatronic animals, including a raccoon, beaver, opossum and more. Fireflies are also a big part.
Several of the animals are in a critter band and will be playing zydeco on homemade instruments at the beginning of the ride, Robledo says.
Guests should expect to see fake magnolias, cypress, ferns, lily pads and other native plants throughout the ride.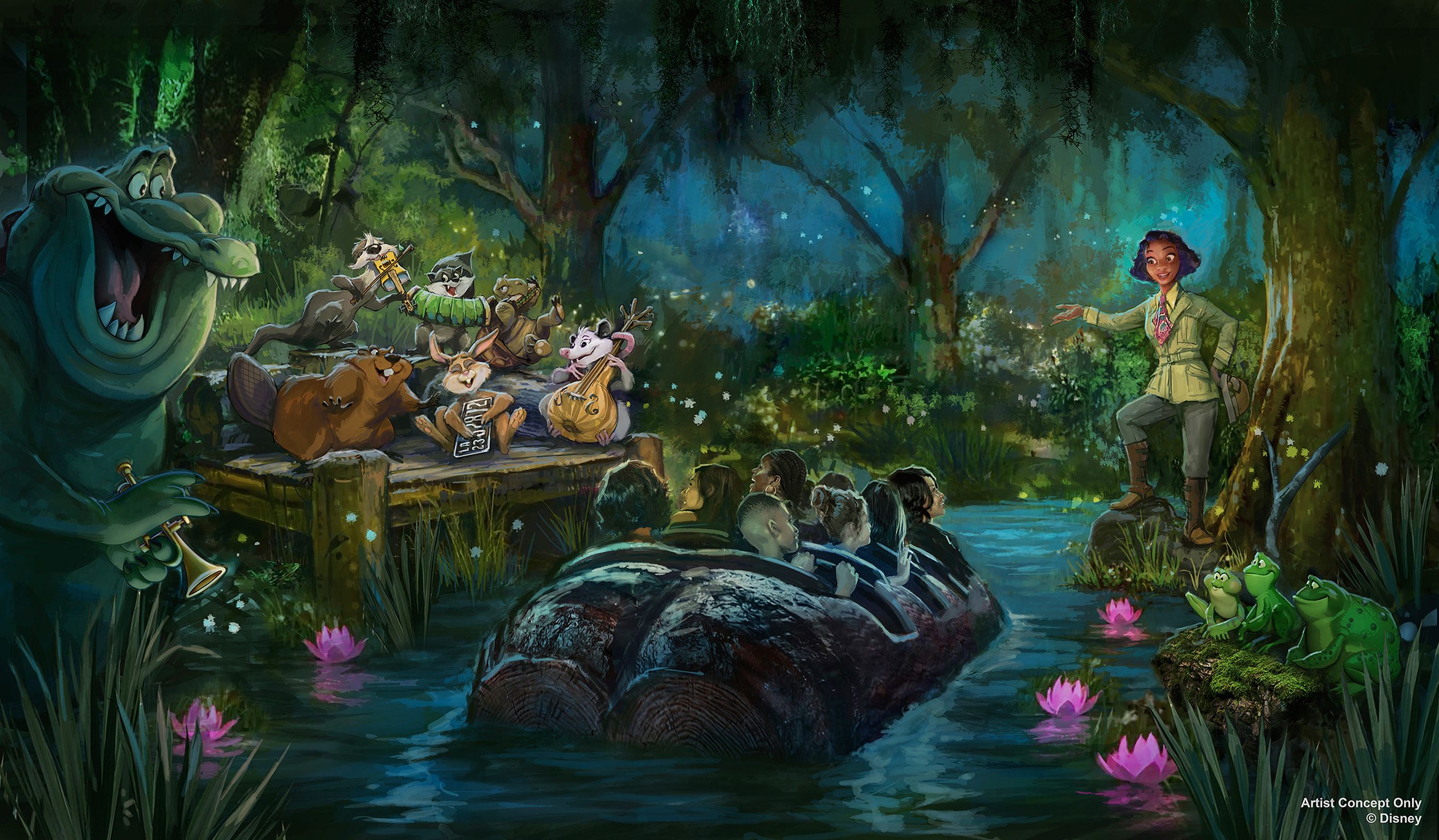 Timing: Construction has been in progress for about four months at Disney World, and the attraction is supposed to reopen in late 2024.
Disneyland's Splash Mountain closed this week, so the timeline might be a little longer.
What's next: New Orleans Square in Disneyland features a Tiana-themed restaurant, where beignets are served. Executives were mum on if beignets or other New Orleans-themed food might be added at Disney World.
Will there be Easter eggs and hidden surprises? "We don't want to give that away just yet," Carmen Smith, a senior vice president at Walt Disney Imagineering, said.
Read more:
More New Orleans stories
No stories could be found
Get a free daily digest of the most important news in your backyard with Axios New Orleans.