New Orleans' grossest time of year is here: Termite season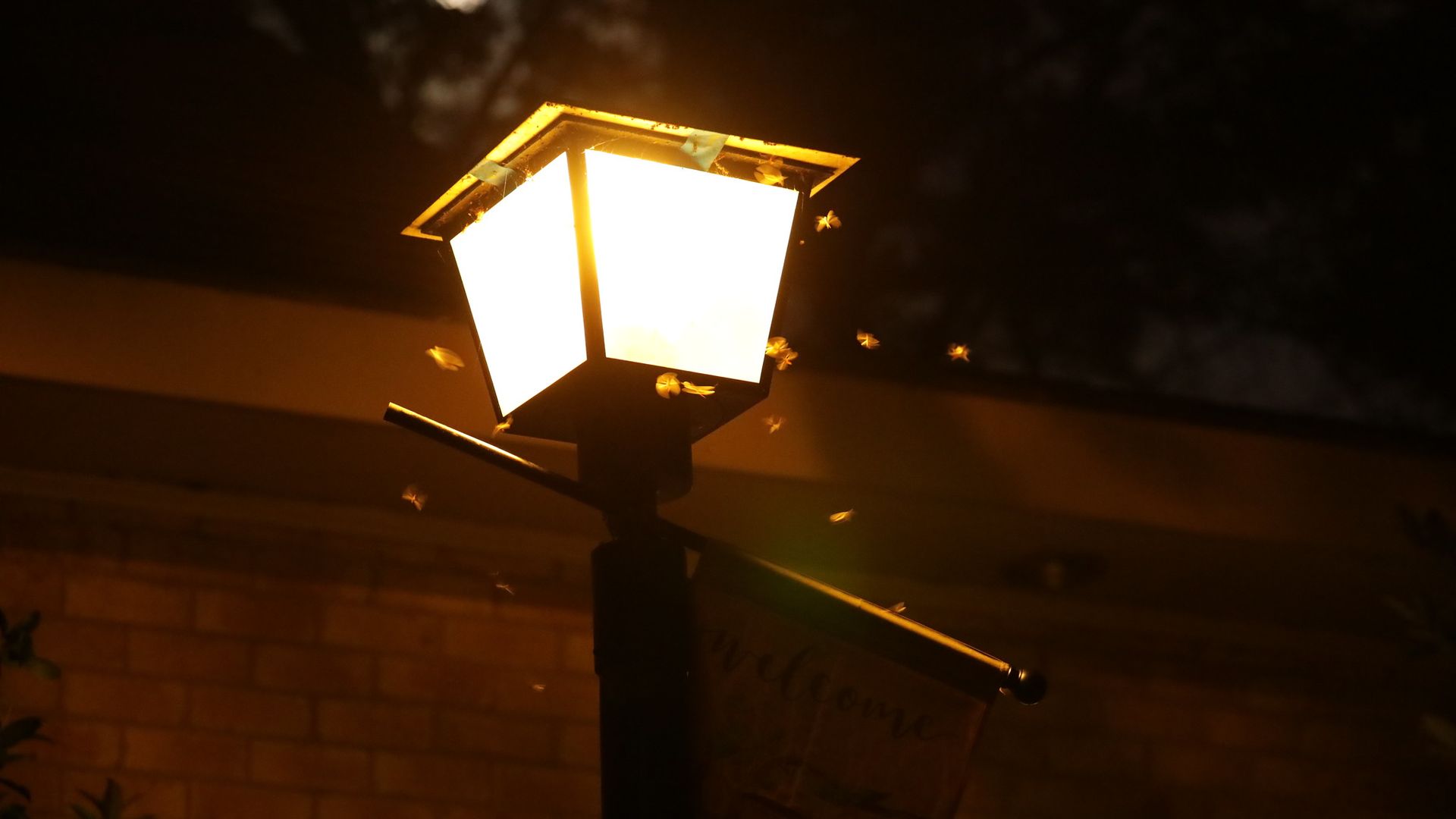 Termites are swarming again in New Orleans, and the most active part of the season is about to begin.
Why it matters: Formosan subterranean termites can cause millions in damage annually and are the most destructive structural pest in Louisiana. They are expensive to treat, and they are gross when they get in your home during a swarm.
Driving the news: Large swarms of Formosan termites were seen in late April across the metro area, and more should be expected, according to Mark Janowiecki, a research entomologist with the city's Mosquito, Termite and Rodent Control Board.
Termites emerge from the ground in their winged form usually around Mother's Day to look for a mate.
They come out at night and head toward lights. You can see them swarming around street lights, porch lights and lights at nighttime events, such as sporting matches.
The vast majority that leave the colony to swarm are going to die, he said.
The big picture: Formosan termites are an invasive species that came to New Orleans and other U.S. port cities from eastern Asia after World War II, according to information from the city.
Formosan termites are well established and greatly outnumber the native subterranean termite species.
Formosan termites are more aggressive, and their colonies are nearly 10 times the size of a native colony.
They have spread to 42 of Louisiana's 64 parishes, LSU AgCenter says.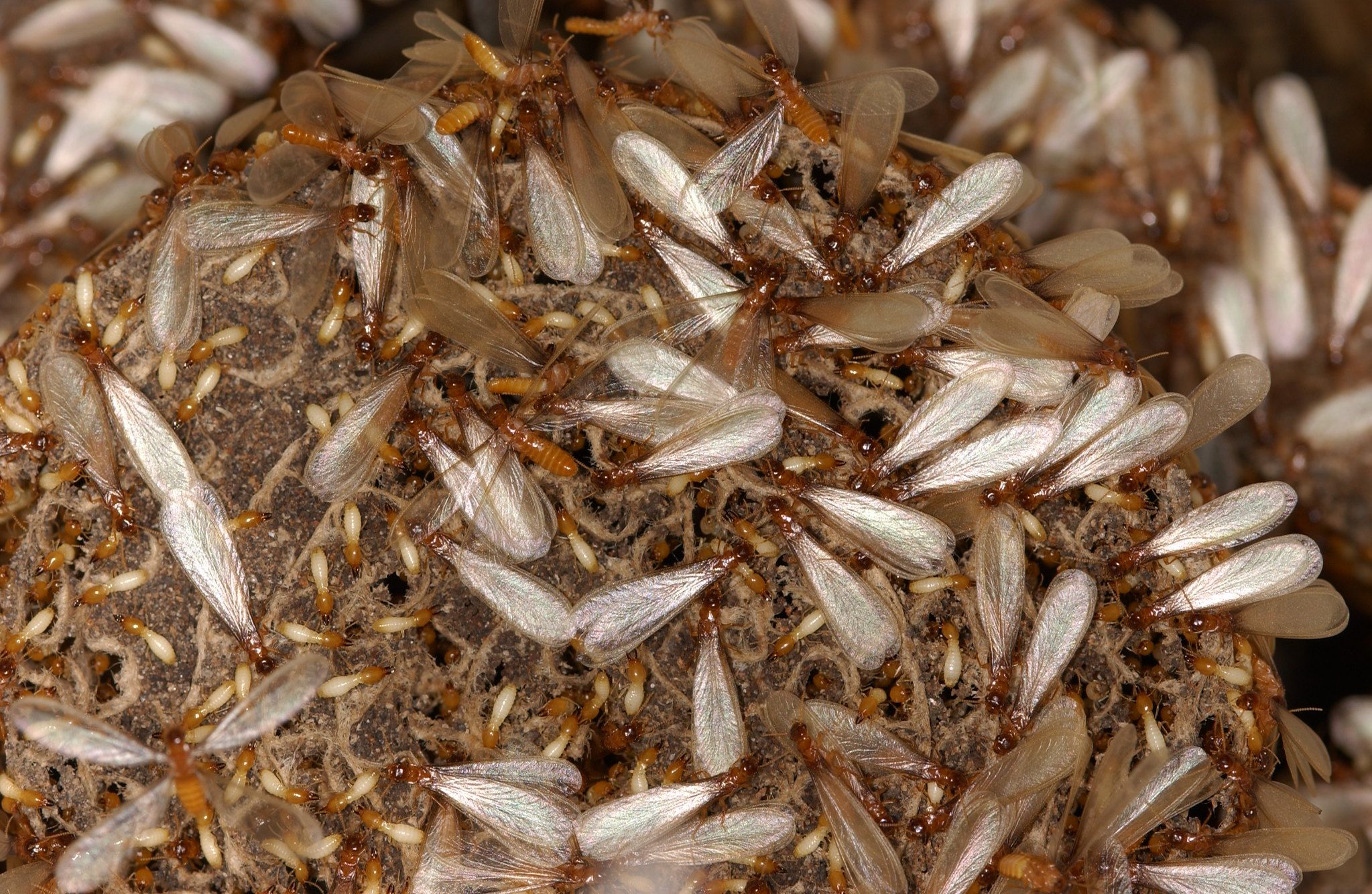 Zoom out: Operation Full Stop was a federally funded program started in 1998 to control termites in the French Quarter.
It included monitoring stations — essentially sticky cards under street lamps — throughout the Quarter.
Researchers with Full Stop found that termite counts declined over the years, thanks to more structures getting treated.
The program ended, but the city continues to survey the termite activity.
There are 25-30 monitoring stations that workers check twice a week. They go up in April and come down in early July.
Threat level: Termites are in every neighborhood in New Orleans, Janowiecki said. Professional treatment methods are the most reliable prevention.
You may see termites inside your home during swarming season. If you see several dozen, it's not cause for alarm. If you see at least a hundred, get your house checked out, Janowiecki said.
It's common to see a few termites or termite wings indoors by window sills, in bathtubs, along door jambs and near lights during swarm season.
What's next: Mid-May is the peak time for swarm season. The termites prefer warm, humid, windless evenings, per the AgCenter.
You can prevent termites in your residence by sealing doors and windows.
Turn off your porch lights. Close your curtains, and keep windows and doors closed when termites are swarming.
Peak swarm season is mid-May, but the termites can stick around through June.
What he's saying: "We might just think of them as pests, but they are really neat organisms, and they serve a purpose in the environment," said Janowiecki, who has spent years studying termites.
More New Orleans stories
No stories could be found
Get a free daily digest of the most important news in your backyard with Axios New Orleans.