Urban heat islands make warming climate feel hotter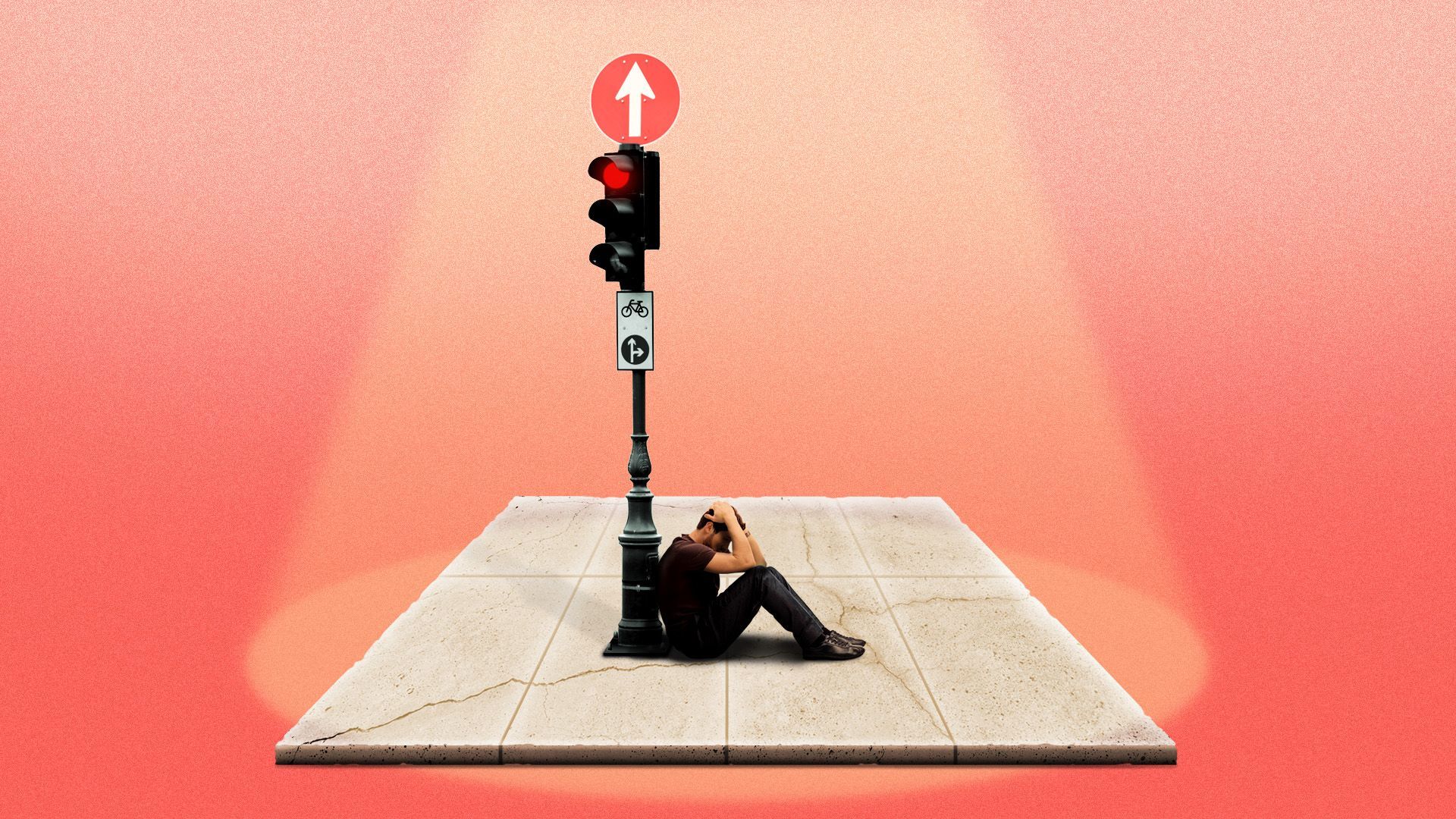 It's hot again — and even hotter in some Indianapolis neighborhoods.
Driving the news: 38% of Indianapolis residents live in an area where the "urban heat island" effect raises temperatures by 8 degrees or more, per a new analysis by research group Climate Central.
That's higher temps for more than 465,000 people.
Why it matters: Heat islands — where heat is trapped by heat-absorbing surfaces and structures — can make cities less livable and increase the risk of heat-related health complications.
The big picture: 41 million Americans live in urban areas where heat islands raise local temperatures by 8 degrees or more, per Climate Central's analysis of 44 U.S. cities.
In nearly 10 cities — including New York, Houston and Los Angeles— at least 1 million residents are affected by heat islands that raise temperatures by at least 8 degrees.
Another way of looking at it: In five cities — New York, Detroit, Dallas, Houston and New Orleans — at least 70% of residents live in neighborhoods where the heat island effect can hike temperatures.
Between the lines: Low-income neighborhoods tend to be more vulnerable to heat islands than wealthier ones, making this a key climate equity issue.
These neighborhoods tend to have fewer trees and green space — things that help mitigate the effect.
Heat islands can also lead to increased energy usage and costs as residents keep cool with air conditioning.
Of note: Tree canopy cover in Indianapolis neighborhoods varies widely, from just 3% in some to 78% in others.
What's happening: Several cities, including Indianapolis, are taking measures to combat the urban heat island effect, Axios' Jennifer A. Kingson reports.
One popular innovation: Special paint designed to reflect the sun's heat back into the atmosphere, rather than absorb it.
Another is as simple as planting trees, which provide shade (among other benefits, like cleaner air).
What they're saying: "Extreme heat is one of the biggest climate risks that we face currently and will continue to face," Lindsay Trameri, community engagement manager for Indy's Office of Sustainability, told Axios. "And it's all exacerbated by the urban heat island effect."
Because so much of the county is developed with heat-intensifying concrete and asphalt, the city is trying to counteract the negative effects with a tree-planting program.
What they're doing: In 2019, the city developed a climate action plan, Thrive Indianapolis, to work toward making Indy more resilient to climate change.
It set a goal to plant 30,000 trees by 2025.
By the end of last year, through a partnership with Keep Indianapolis Beautiful, the city had planted 31,595 trees.
The neighborhoods where the trees were planted were selected based on socially vulnerable census tracts and areas with the least amount of tree cover.
Yes, but: Adaptation and mitigation can only do so much in the face of extreme temperatures lasting for days on end.
"Changes to the built environment can cool these neighborhoods, but until global temperatures stop rising, city residents will face increasingly steeper challenges to stay safe during periods of extreme heat," Climate Central senior data analyst Jennifer Brady said in a statement.
Methodology: For its report, Climate Central analyzed the influence of factors including surface heat absorption, the amount of tree cover, building heights and more on U.S. census tracts; population estimates are based on 2020 census data.
More Indianapolis stories
No stories could be found
Get a free daily digest of the most important news in your backyard with Axios Indianapolis.