Fewer adopters mean stressed, overcrowded shelters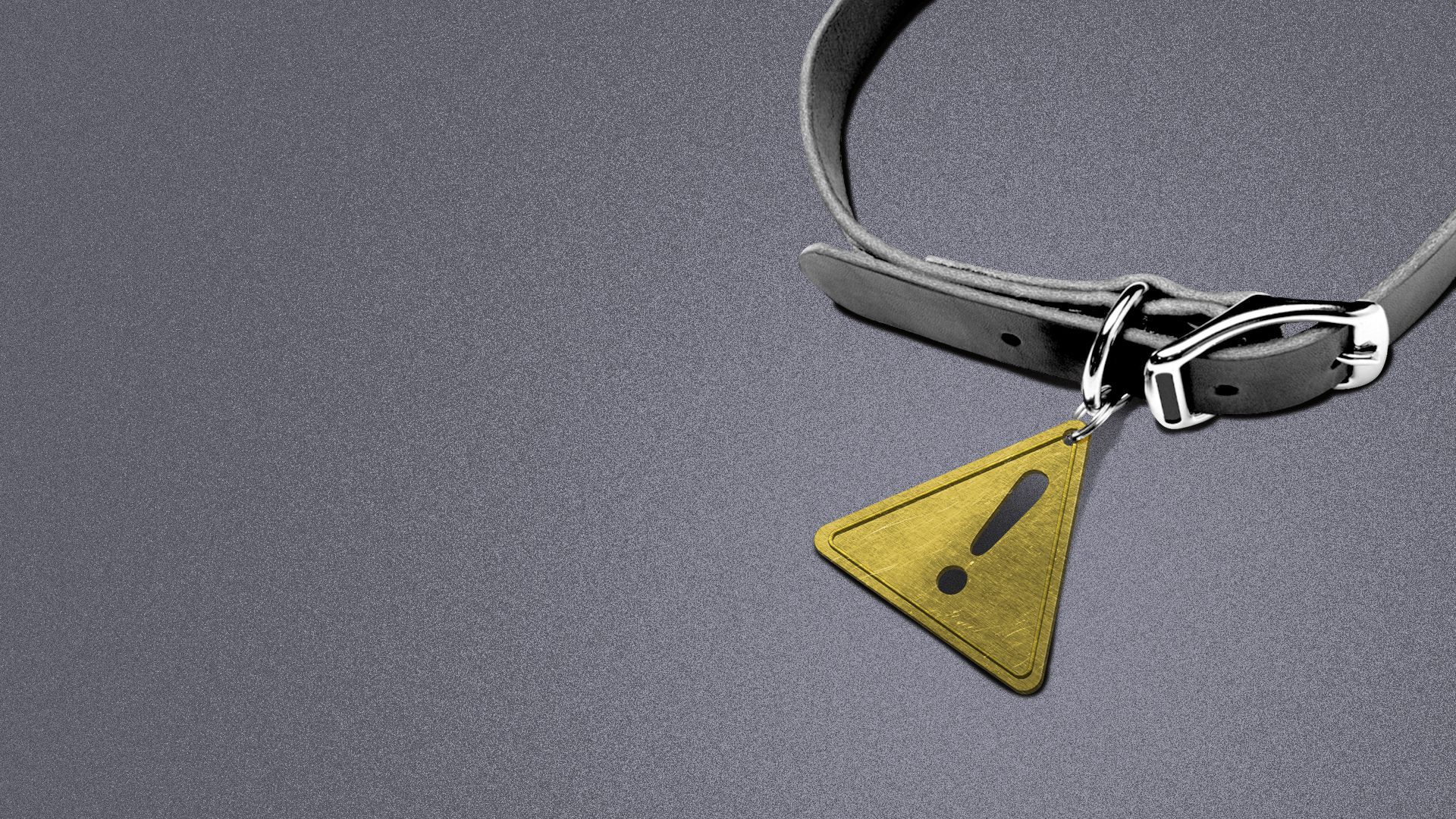 Indianapolis Animal Care Services has been over capacity nearly every day for months.
"We have crates set up in the hallways, animals in offices, more animals than we're built to care for," said Roxie Randall, spokesperson for IACS.
Why it matters: Without enough space at the shelter or enough adopters or foster families, euthanasia rates are rising in Indianapolis and at other public kennels across the country.
By the numbers: Last year, 8,558 animals — of which 4,846 were dogs and 2,947 were cats — entered IACS.
Just over 40% of those animals were adopted by individuals.
Another 20% were transferred to rescues.
Nearly 1,200 animals — nearly 14% — were euthanized.
State of play: The 2022 live release for cats and dogs fell to 86% from 90% the prior year, but the shelter has made progress over the past decade. The 2013 live release rate was 63%.
On a single day in mid-August, IACS had 641 animals — of which 184 were available for adoption.
Others were waiting for a transfer to a rescue, needing medical procedures, too young to be adopted out or a lost pet on hold to give owners a chance to claim them.
The intrigue: Intakes dropped sharply in 2020 during the COVID-19 pandemic when the shelter started taking animals by appointment only.
The practice continues today, and intakes have continued to trend downward.
Yes, but: Adoption rates are also down — three percentage points since 2018 — so the shelter is still regularly taking in more animals than it adopts out.
Threat level: When the shelter is over capacity, the staff creates a list of animals most at risk of euthanasia due to a history of behavior problems or shelter stress.
"If the trend continues, we could be looking at having to euthanize healthy adoptable animals," said IACS deputy director Katie Trennepohl last year when the shelter started releasing its "preventing euthanasia" list.
The initiative highlights animals staff think would do well in most homes, hoping to free up space and buy time for animals that are harder to place.
For the first five months of this year, the euthanasia rate was over 15%.
What they're saying: "Euthanasia is our last resort," Randall said. "We will exhaust every other option."
Some of those options include looking for foster families, placing dogs in day care and boarding facilities that have extra space, adding kennels to the facility's hallways and keeping animals in shelter offices.
For cats, euthanasia is only performed for medical reasons.
Of note: Due to a city ordinance, the shelter can only adopt out animals that have been spayed or neutered — that means dogs and cats.
Anything else is considered an "exotic" and the shelter can only place them with rescues.
The shelter has had rabbits, snakes, peacocks, alligators and horses.
Recently, eight sheep were found wandering and brought to the shelter.
What's happening: The shelter offers a two-week "cuddle before you commit" program to lower the barrier for potential adopters.
It also runs a program called Indy CARES, which provides financial support for families who want to keep their pets but need help affording things like medical care or supplies.
The latest: Early this year, IACS launched a safety net fostering program for people who need a temporary home for their pet while they find stable, pet-friendly housing.
"The most common thing we see is someone being evicted," Randall said. "They're moving somewhere temporarily that they can't take their pet."
More Indianapolis stories
No stories could be found
Get a free daily digest of the most important news in your backyard with Axios Indianapolis.