The new Indiana laws taking effect July 1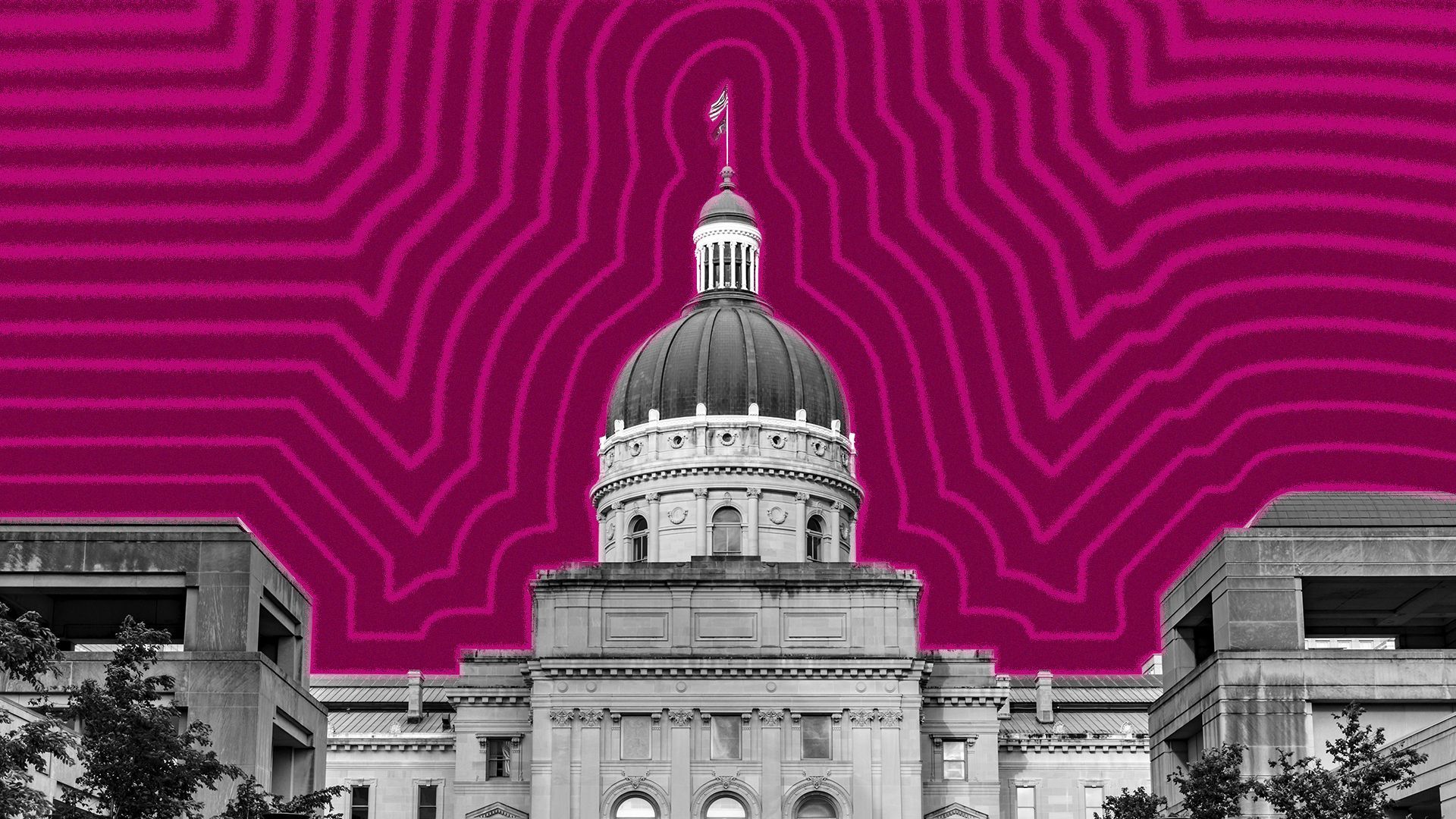 Get out your throwing stars, slow down in highway work zones (for real) and give police officers a wide berth.
Driving the news: Most laws passed by the Indiana General Assembly in the previous legislative session take effect July 1, the start of the state's new fiscal year.
The intrigue: Two bills passed last session are being challenged in court.
Part of the state's ban on gender-affirming health care for minors is on hold after a judge issued an injunction to a portion of SEA 480.
For now, minors still have access to drugs, like puberty blockers and hormones, but the ban on gender-affirming surgery for minors stands — a procedure that isn't being performed in Indiana, anyway.
The portion of HEA 1608, Indiana's so-called "Don't Say Gay" law that prohibits instruction on human sexuality in grades K-3 is also being challenged.
Here are some of the major bills passed this year, set to take effect Saturday.
HEA 1186 sets a 25-foot buffer around police officers while they're working.
If you continue approaching within that buffer after the officer tells you to stop, you've committed unlawful encroachment on an investigation, a Class C misdemeanor.
SEA 77 ends Indiana's ban on throwing stars, which are now treated like any other knife.
HEA 1449 automatically enrolls eligible students in the 21st Century Scholars program, which provides free tuition at public colleges and universities to low-income students to help make higher education accessible and raise the state's educational attainment rate.
SEA 167 is another tool policymakers are hoping will increase the state's college-going rate, by requiring high school seniors to fill out the Free Application for Federal Student Aid.
There is an opt-out procedure, but the goal is that students will learn more about available aid and college affordability.
HEA 1447 requires schools to post lists of their library books online and establish a review process for individuals who find a book objectionable and want it removed from the school library.
It also removes protections for school librarians from the state's law prohibiting the distribution of "harmful" material to minors.
Critics have said the law could lead to book banning, especially of titles dealing with LGBTQ+ issues.
HEA 1015 allows the state to use camera footage to ticket drivers traveling at least 11 mph over the speed limit in highway work zones when workers are present.
Speeders get a warning the first time, a $75 fine the second time and a $150 fine for each subsequent violation.
It's a pilot program aimed at making work zones safer for construction workers, so it'll start this year with just four cameras statewide.
HEA 1568 allows pharmacists to prescribe birth control pills, patches or rings for up to a year.
After that, you'll still need a prescription from a health care provider.
SEA 161 makes it illegal to use an Apple AirTag or similar device to track someone without their consent.
AirTag stalking has become an increasingly large problem, particularly in cases of domestic violence.
What's next: These and many other new laws take effect July 1.
More Indianapolis stories
No stories could be found
Get a free daily digest of the most important news in your backyard with Axios Indianapolis.