Race day tips, from Axios Indianapolis readers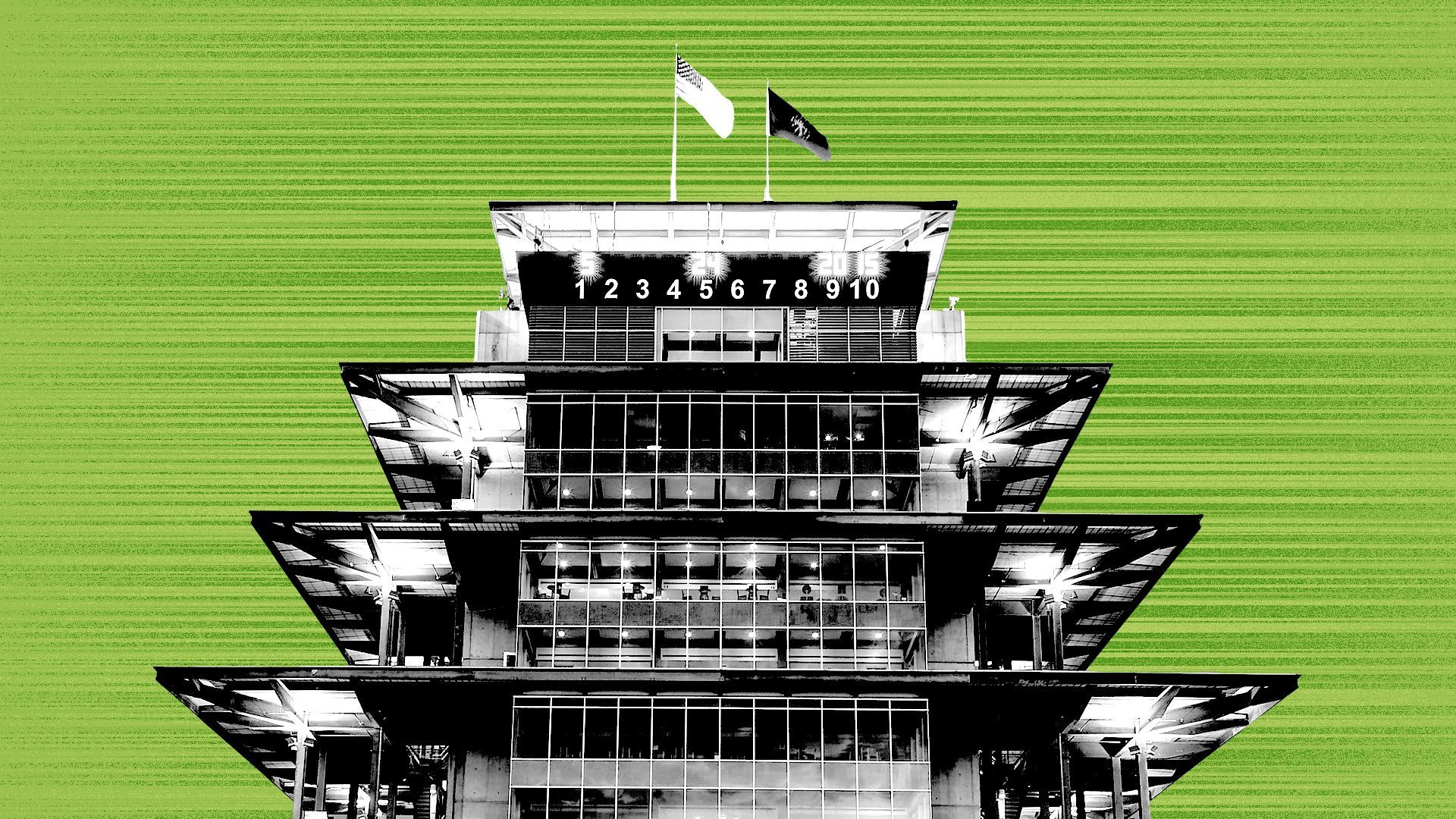 Let's set you up for success at the track.
Details: The gates at IMS open at 6am Sunday, but the green flag doesn't wave until 12:45pm.
Tickets are available starting at $45 for general admission.
The race usually lasts around three hours.
Getting to the track
🚲 Damon R. says the best way to get to the race is the Bike to the 500 group ride that starts at the AMP at 16 Tech.
The escorted ride is $20 and includes bike monitoring during the race.
Anyone can ride to the race for free but you gotta leave your bike outside the track. You can find dedicated bike parking at Gates 1, 6 and 9.
🚘 If you're driving, hopefully you've already purchased a parking pass. Everything except a bus lot is sold out, per the IMS website.
Enjoying the day
🧴 Use sunscreen. Maybe wear a hat. You'll thank us later.
💧 Hydrate. Again, you'll thank us later.
🥪 Pack a cooler! IMS allows hard- or soft-sided coolers no larger than 18x14x15. More details on what's allowed can be found here.
Molly F. says the best thing she packs is "cold corn dogs + mustard … for breakfast. Great way to starch your engines."
⌚ Ty. G has two words of wisdom: "Pace. Yourself."
🐍 For those of you partying at the Snake Pit, Amanda D. says to wear closed-toe shoes in case you get stepped on and bring earplugs — high-fidelity ones are great for concerts.
📻 Can't make it to the race? The broadcast is blacked out locally, but Rebecca R. has advice on another way to take it in.
"I grew up listening to the 500 on the radio, and in my head, I still hear the theme song," she said. "Now, I still listen to the radio broadcast, but on a boat, with a soothing beverage!"
More Indianapolis stories
No stories could be found
Get a free daily digest of the most important news in your backyard with Axios Indianapolis.