When the baby boomers and Gen X sell their homes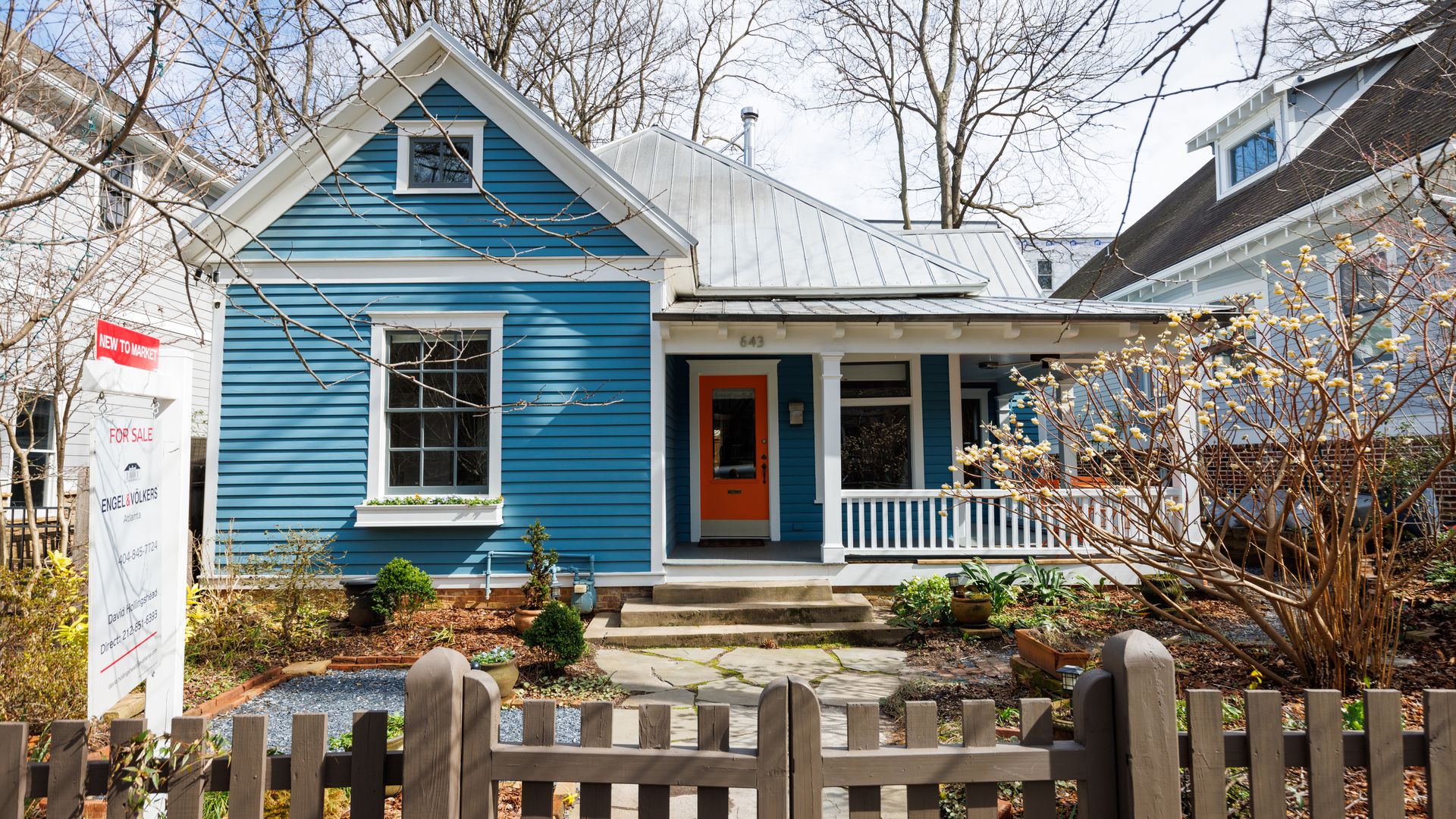 Today's super-tight housing market might be masking an overabundance of homes on the horizon.
Driving the news: Demographic trends suggest we are in a "generational housing bubble," per research published by Indiana University's Phil Powell, a clinical associate professor, and Matt Kinghorn, a senior demographer.
Why it matters: Housing demand far outstrips supply, making it hard to find or afford a home, even in Central Indiana, which is known for affordability.
Yes, but: The pendulum will swing the other way "by the mid-2030s when the annual number of homes that seniors add back to the market is expected to be 40% higher than current levels," the authors write.
What they found: Demand for housing in Marion County has increased in recent years even as the population has ticked down.
That's because new households — which can form when, for instance, roommates get their own homes or families separate — grew 2% per year between 2019 and 2021, more than double the rate of growth from 2013 to 2018.
The housing crunch is "real and persistent," the authors write, yet the trend of households growing faster at a faster rate than the population "cannot be demographically sustained."
As of 2021, half of Indianapolis-area homeowners were 55 or older, up 36% from 2001.
Meanwhile, millennials are entering the housing market with such vigor that the greatest short-term housing problem is affordability — as IU's Kinghorn recently wrote.
By the numbers: Millennial homeowners increased by 7.1 million between 2017 and 2022 to 18.2 million, a 64% increase, per a RentCafe report.
Millennials make up the dominant renter generation, accounting for 17.2 million rentals.
The average millennial bought their first home at 34, slightly older than the average age in past generations: boomers took the keys at 33 and Gen X at 32.
Reality check: Older generations still own more homes than millennials.
Baby boomers, who were born from 1946 to 1964, own about 32.1 million homes as of 2022, but lost 354,000 homeowners in the past five years.
Gen X, born from 1965 to 1980, own 24.4 million homes, an increase of 1.9 million.
The bottom line: Growing areas that attract young people — think Hamilton County — will be better positioned to sustain their housing markets in a decade than those with older, declining populations.
More Indianapolis stories
No stories could be found
Get a free daily digest of the most important news in your backyard with Axios Indianapolis.