An endangered sea turtle's journey back to Texas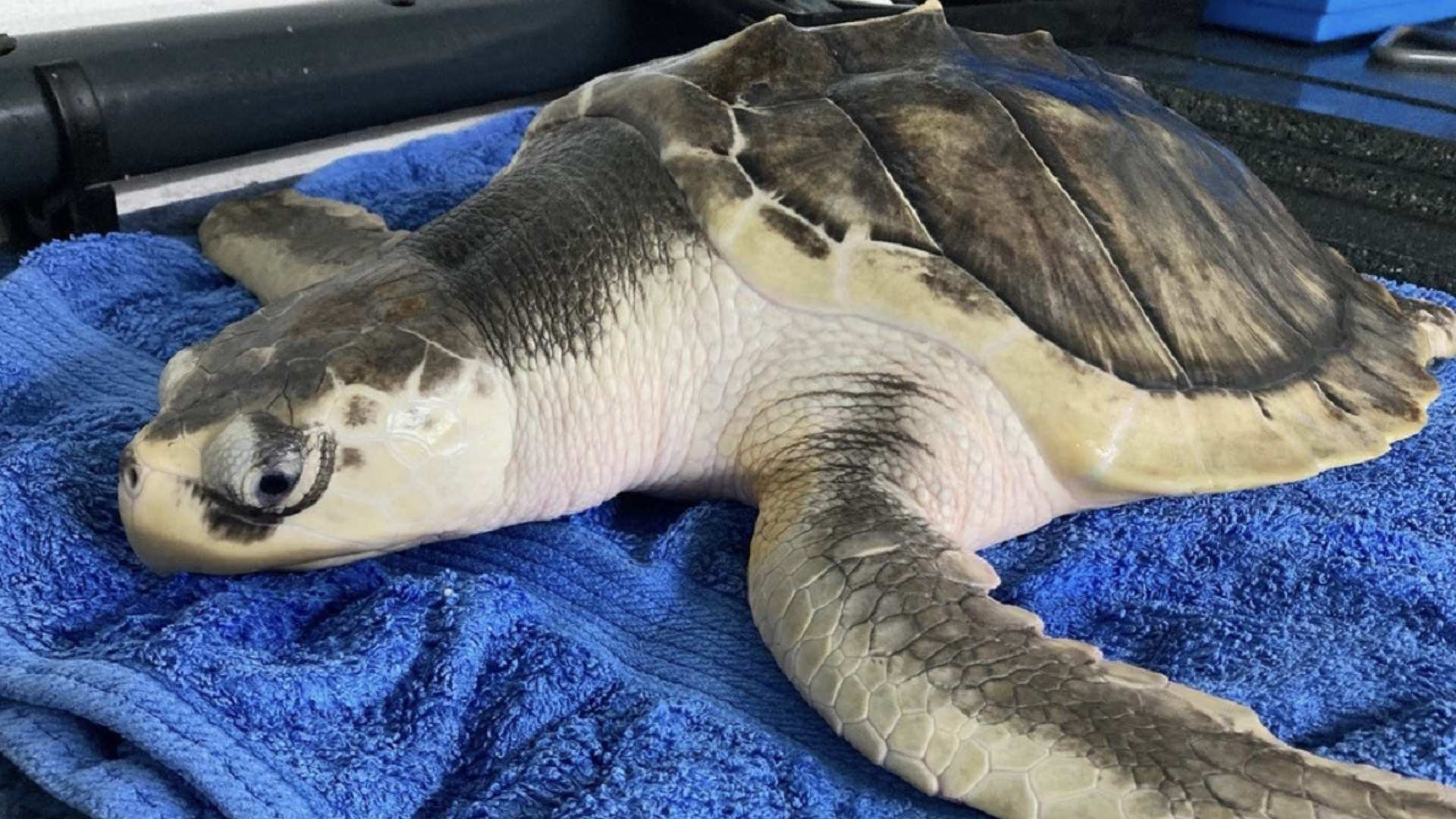 One endangered Kemp's ridley sea turtle is returning home to the Gulf of Mexico this month after a near-death experience.
Context: Kemp's ridley sea turtles are the smallest and one of the most endangered species of sea turtles in the world.
They're primarily found in the Gulf of Mexico, but juvenile Kemp's ridleys sometimes get swept up in the powerful Gulf Stream and are carried all the way across the Atlantic, where they can die due to the cold waters, according to Mary Kay Skoruppa, the U.S. Fish and Wildlife Service's Texas sea turtle coordinator.
What's happening: A sea turtle named Tally was found stranded on the shores of Talacre in northern Wales in November 2021 by a dog walker who reported it as "presumed dead."
After months of rehabilitation, the turtle will journey to Galveston, where it will be released into the Gulf of Mexico.
Between the lines: The journey to bring Tally has been a "complex operation," according to U.S. Fish and Wildlife.
The turtle had to get a permit to make it through the Service's Office of Law Enforcement wildlife inspectors.
Then a group called Turtles Fly Too coordinated the flight with the National Oceanic and Atmospheric Administration. Ken Andrews with Turtles Fly Too described this as their "most complex mission ever flown."
What they're saying: "An endangered species is one that is at risk of extinction in the near future, so every individual counts," Skoruppa said.
"We are incredibly thankful for all the volunteers and partners who have given Tally a second chance at life," she said. "We hope that Tally will grow to maturity and return to nest on a Texas beach in a few years to help ensure her species' survival into the future."
What's next: The Houston Zoo will take Tally in and ensure she is healthy enough to be released into the wild. Then Texas A&M University at Galveston's Gulf Center for Sea Turtle Research will attach a tracking device to Tally before she is released.
More Houston stories
No stories could be found
Get a free daily digest of the most important news in your backyard with Axios Houston.