Our summer reading recommendations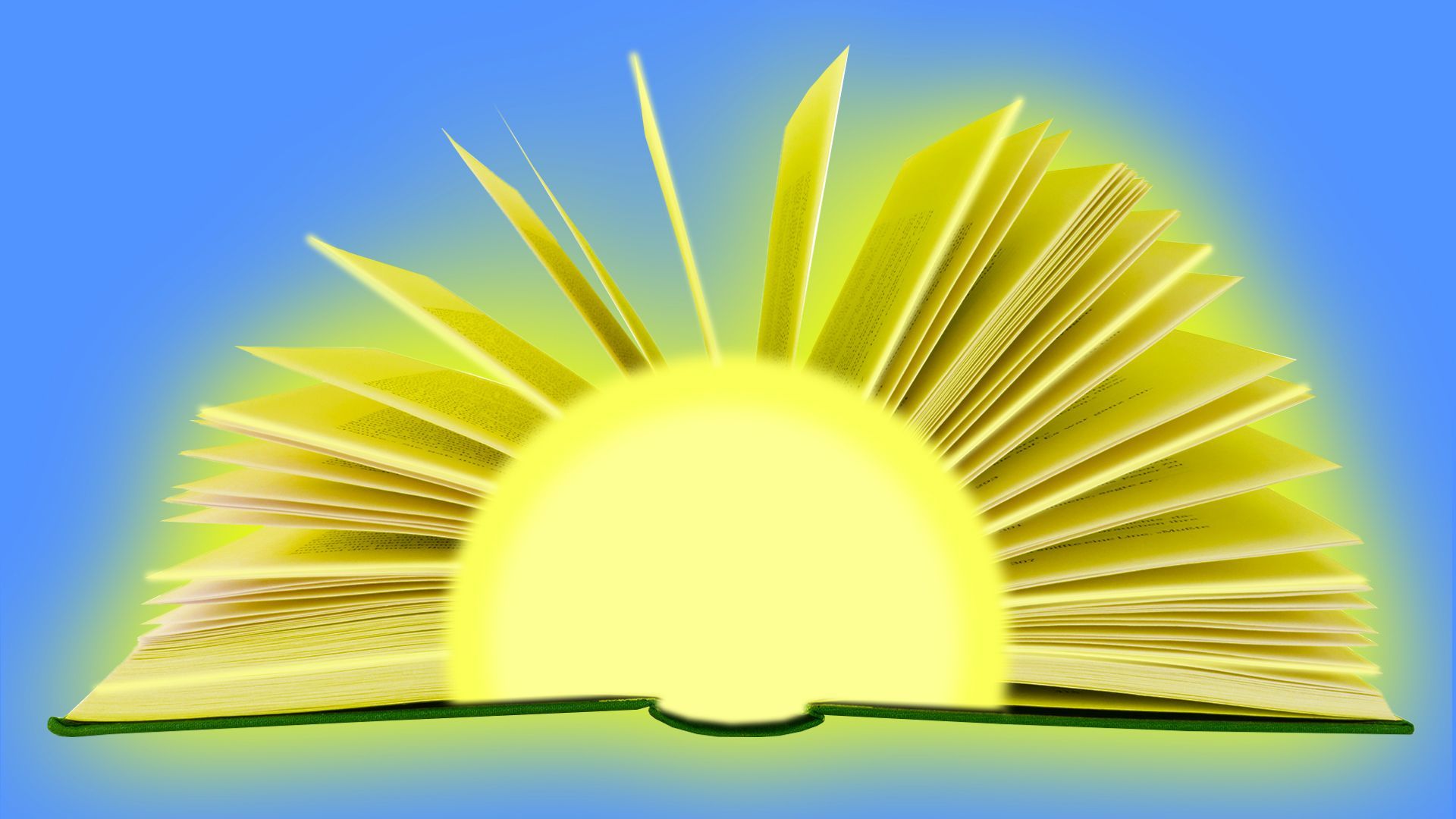 It's still sweltering — and the high temperatures will likely continue for the rest of the summer. With all of the heat advisories recommending us to stay inside, the Texas team rounded up our summer book recommendations.
Grab a cool drink, sit under some blasting AC and open up our recent page-turners.
"Happy Place" by Emily Henry
I flew through this book, the latest from Emily Henry, and highly recommend it to anyone in a reading slump. This romance follows Harriet and Wyn, who broke up five months ago but still haven't told their best friends, which is how they find themselves sharing a bedroom at their annual group beach trip. All of the silliest romance tropes wrapped up in one charming book!
— Nicole, Austin
"Severance" by Ling Ma
I held off reading this until I felt like enough time had passed since the height of the pandemic. The vaguely sci-fi book is not my typical go-to summer read, but the story and language are both so pressing and relatable. Ma takes everything you've ever felt about the crush of work, relationships and a global health threat and rolls it all into one page-turner.
— Megan, San Antonio
"A Thousand Splendid Suns" by Khaled Hosseini
I'm a few years late to this one, but this has been a standout in my summer reading. The compelling life story of Mariam with a 30-year history of Afghanistan made it hard to put down.
— Madalyn, San Antonio
"How Far the Light Reaches" by Sabrina Imbler
The author beautifully intertwines stories of marine animals with lessons from their own life. Each chapter profiles one sea creature, like a mother octopus or a bobbit worm, and weaves in themes of survival, sexuality and adaptation. It's heart-wrenching, scientific, poetically written and a wonderful read.
— Shafaq, Houston
"The Wager" by David Grann
This is the little-known story of the HMS Wager, a Royal Navy ship that wrecked in 1741 — and the crew's rapid descent into mutiny and murder — from the author of "Lost City of Z" and "Killers of the Flower Moon." Grann is a modern master of narrative nonfiction.
— Mike, Dallas
"Lessons in Chemistry" by Bonnie Garmus
I've been trying to get back into reading, and this book set a high bar for future books. I was hooked on the main character's journey navigating workplace sexism, love, motherhood and unexpected fame — in a witty, dry humor kind of way.
— Naheed, Dallas
"The Island of Missing Trees" by Elif Shafak
This beautiful story of forbidden love, war, identity and nationality adeptly alternates perspectives and timelines to show how secrets can tear us apart. Though fictional, this novel details the rich and tempestuous history of Cyprus and how two nations can inhabit the same space.
— Tasha, Dallas
More Houston stories
No stories could be found
Get a free daily digest of the most important news in your backyard with Axios Houston.