Kinder survey: Houstonians weigh in on money, abortion and more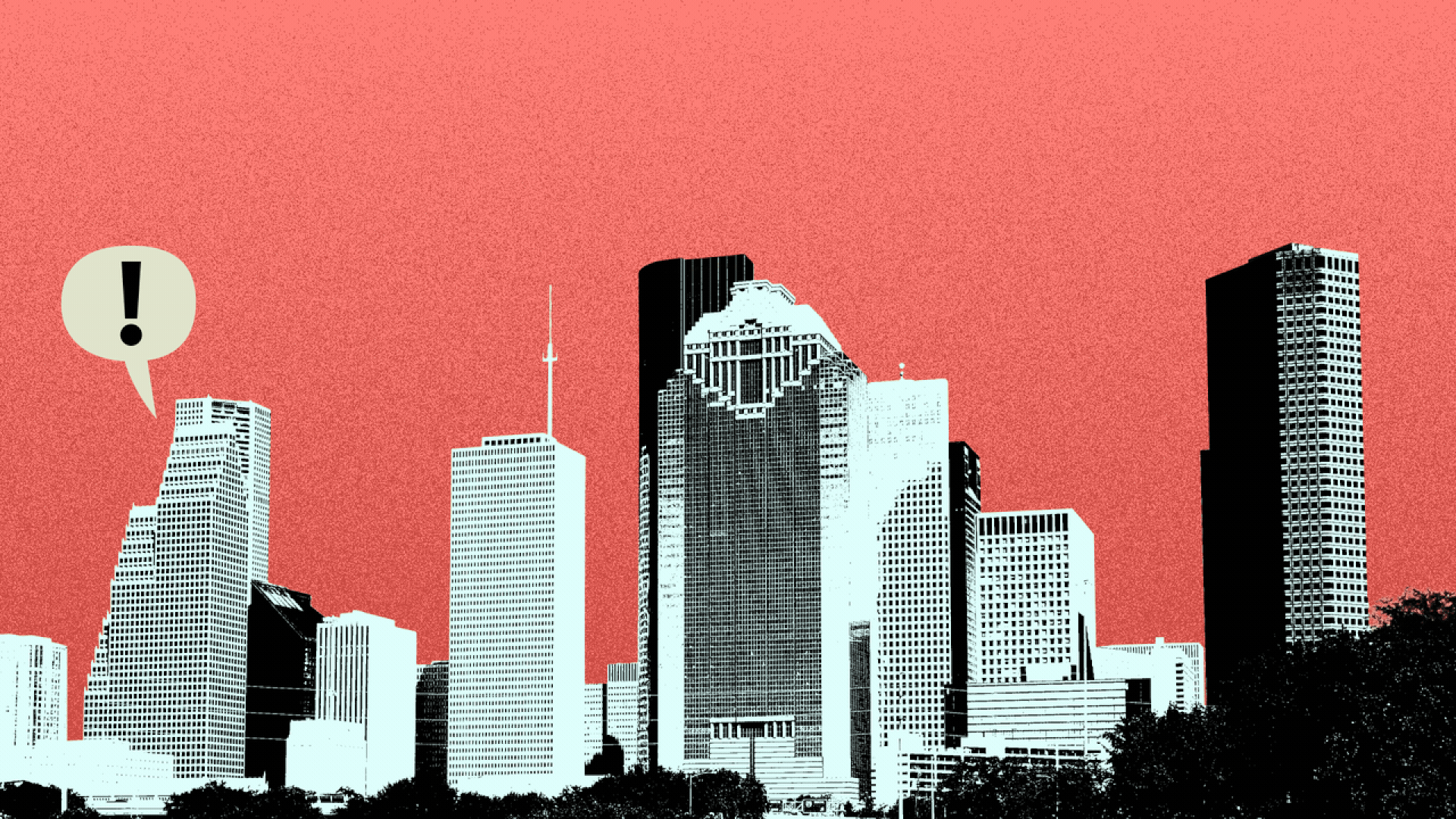 Houstonians continue to be concerned about their financial standing.
Driving the news: Rice University's Kinder Institute for Urban Research released the results of its 42nd annual survey on residents' personal beliefs and how they feel about their financial standing and national issues.
The survey was given to 3,184 adults living in Harris County early this year, with about a 61% response rate.
What's happening: Approximately a quarter of this year's survey participants said the economy is the biggest issue facing the Houston region, on par with last year's number.
An additional 20% reported housing costs and instability as the biggest issue, nearly three times as many as in 2022 (7%).
43% said they would be unable to come up with $400 in an emergency — 67% of Black respondents and 53% of Hispanics indicated they would not be able to do so, compared to 23% of whites and 19% of Asians.
Of note: 72% of survey respondents — across all races — support efforts to close income gaps, and 63% said not enough is being spent on social programs to help people experiencing poverty.
"Those inequalities persist, and they're significant," Ruth López Turley, director of the institute, tells Axios. "But the encouraging part is that it seems more people want that to change. So don't misunderstand, we still have huge challenges ahead, but it seems that there's more of an appetite to change it and do something."
"While there has regularly been healthy support, that healthy support has tended to sit around 50%. And so now what we're seeing is a notable increase," says Daniel Potter, senior director of research at the institute, of change in Houstonians' perception of social inequality.
Other findings: The number of individuals who support a person's right to an abortion for any reason has remained largely unchanged over the years — 59% in 2023 and 56% in 1988.
Meanwhile, 42% of survey respondents said abortion is morally wrong and 58% said it is morally acceptable.
Houstonians strongly support the right to own a gun — but with limits. Approximately 76% of respondents said it was "very important" or "somewhat important" to protect Second Amendment rights.
However, more than 81% favor federal laws that would require all handguns to be registered, and 93% support universal background checks regardless of where firearms are purchased.
70% of survey respondents believe immigrants strengthen American culture rather than threaten it. These views are even stronger among adults under 30, nearly 86% of whom believe that.
The number of Houstonians who believe global warming is "a very serious threat" has increased to nearly 60% this year, up from 40% in 2014. Hurricane Harvey, Winter Storm Uri and other natural disasters have happened since then.
60% of area residents support improving the rail and bus system.
The bottom line: The Kinder survey has found that Houstonians have generally been optimistic, but this year's survey noted that optimism is waning, Potter tells Axios.
What's next: This year's respondents will serve on the permanent panel and receive questions for annual and quarterly surveys.
Plus: Future surveys will expand to include Fort Bend and Montgomery counties.
More Houston stories
No stories could be found
Get a free daily digest of the most important news in your backyard with Axios Houston.