The rise of the backyard chicken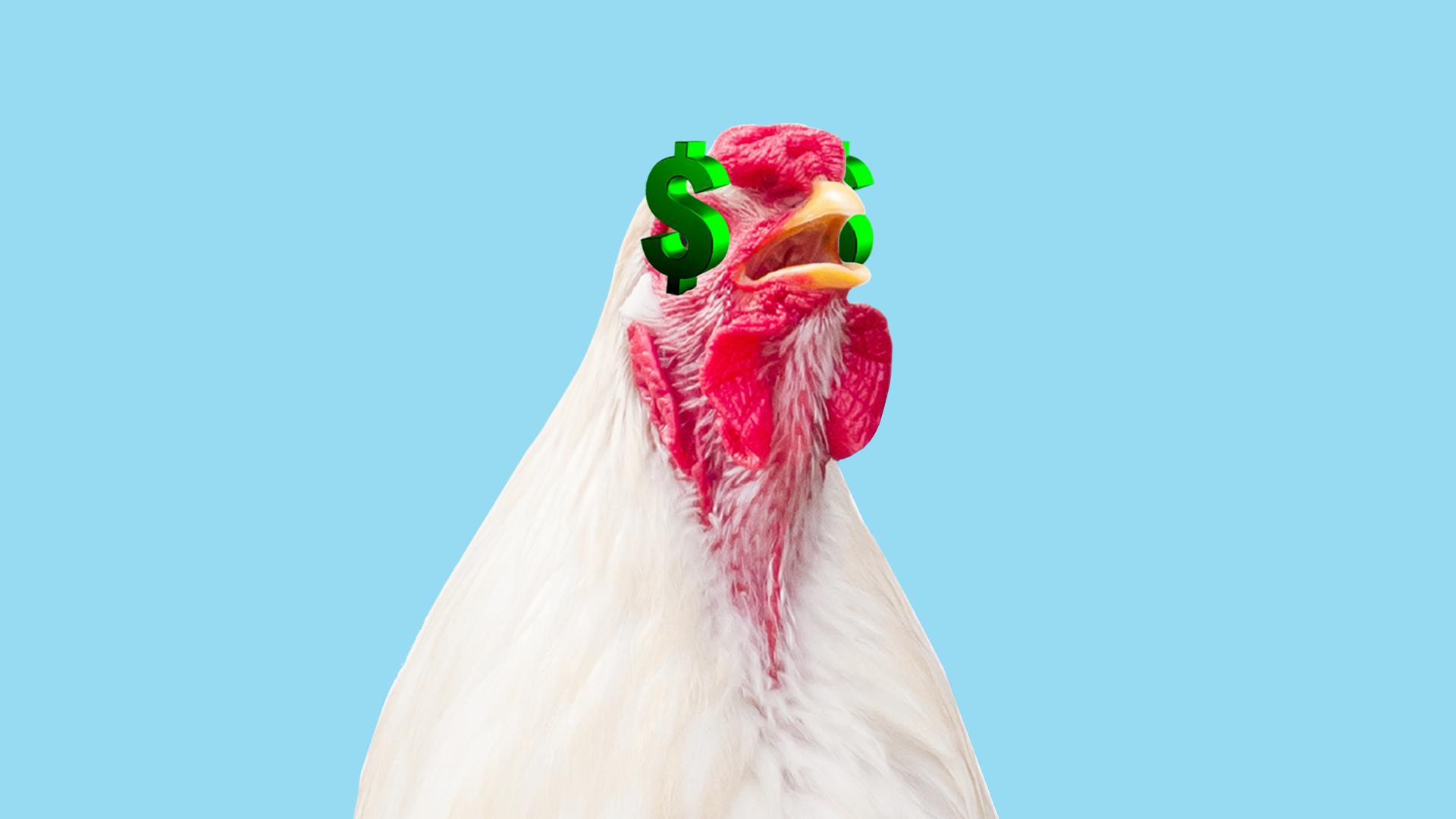 Baby chicks are getting a lot more love this spring.
Driving the news: The spike in egg prices coupled with the desire for more food security has more Houstonians wanting to raise their own flock of egg-laying hens in their backyards.
Flashback: Interest in backyard chickens in Houston initially exploded at the onset of the pandemic, when people panicked after seeing empty grocery shelves.
Chicken owner Brett Chisholm said that in 2020, the Houston Area Backyard Chickens Facebook group, which he oversees, quickly grew from under 2,000 to over 3,000.
The intrigue: Now, the Facebook group has close to 8,000 members. About half of the people in the group have chickens, Chisholm says, and the other half are a "step beyond interested or fairly committed."
What they're saying: Group member Monica Muller got five chicks earlier this month to go along with a vegetable garden she maintains.
"I have always been interested in chickens, mainly because self-sustainability has always been very important to me," Muller says.
The big picture: Owning chickens can have several benefits — great quality of eggs, direct food source, plus they're pretty cool pets.
Yes, but: Raising chickens can be eggspensive. Having a flock of hens won't be cost-effective unless you're in it for the long haul, as the cost of coops (which can range from a couple hundred to a couple thousand dollars), feed, fences, and general supplies can add up.
Plus: Hens begin to lay eggs when they're 18 to 22 weeks old, so it's not a quick return on investment.
Between the lines: It's easy to underestimate the commitment that's needed, as seen by the volume of rehoming posts on several chicken Facebook groups.
Zoom out: Across the country, hatcheries are reporting that demand is surprisingly robust this year and they're scrambling to keep up, per the New York Times, which dubbed the phenomenon as "inflation chickens."
Tractor Supply's spokesperson Tricia Whittemore told Axios the farm supply store is "anticipating high demand for live poultry this year, and our early sales indicate that 2023 will be a very strong year. In 2022, we sold more [than] 10 million baby chicks, and we expect to sell 11 million this year."
Google search interest in "raising chickens" spiked in spring 2020 and is seeing a similar boost this year.
Of note: Houston allows residents to have up to 30 hens (if they are kept in clean conditions and are at least 100 feet from nearby residences, schools, hospitals or churches), but many homeowner associations do not allow chickens.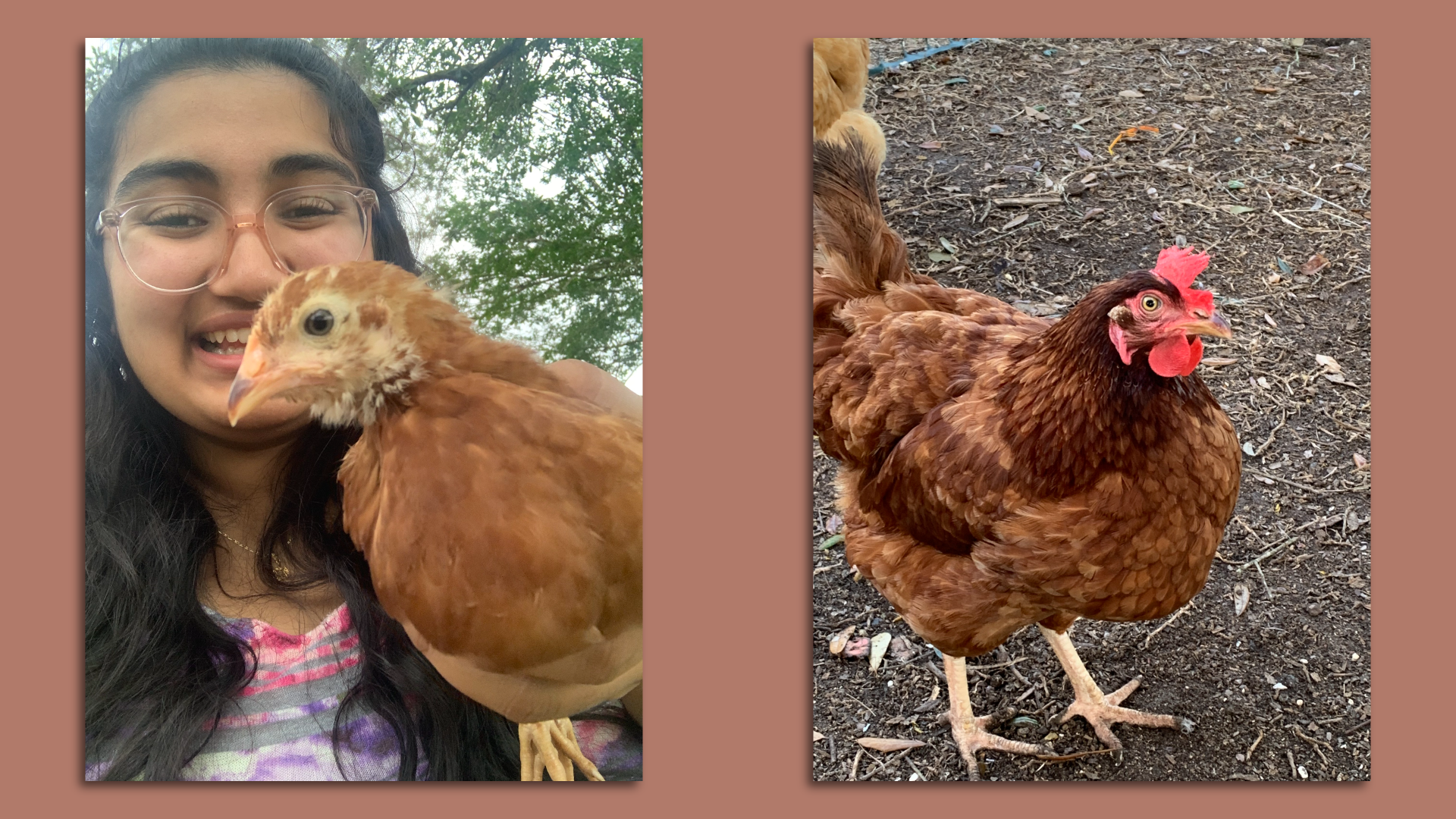 My thought bubble: I became a proud mother of my three hens in the spring of 2021 after becoming interested in growing my own food during the pandemic — not so much because of the fear of food scarcity, but because I did not know anything about where food came from, and I wanted to change that.
I started to garden and then the obvious natural progression was to get chickens (it helped that our neighbors got chickens the year before).
Here are some things I've learned in the almost two years of having my little dinosaurs:
Get the heavy layers that lay more than 250 eggs per year (even if they're not as cute). I have a Buff Orpington, a Rhode Island Red and a Silkie. I foolishly chose them because of how they look, ruining my dreams of having an abundance of eggs and baking flan regularly.
Make sure their coop is heavily ventilated to keep them cool during Houston's hot summers.
The Facebook groups are great for advice if you ever are panicked about a sick chicken.
Only buy chicks that the breeder is positive are hens — it's hard to rehome a rooster.
You will get chicken poop on eggs, the bottom of your shoes, etc. But luckily, it's a great fertilizer.
The chickens will ruin your grass. It's just a matter of time.
Chickens are also little escape artists — they can fly over fences and sneak into gardens.
The bottom line: Having chickens is a lifestyle adjustment — especially as someone who did not grow up around any pets — but they make for fun stories and the best eggs.
More Houston stories
No stories could be found
Get a free daily digest of the most important news in your backyard with Axios Houston.