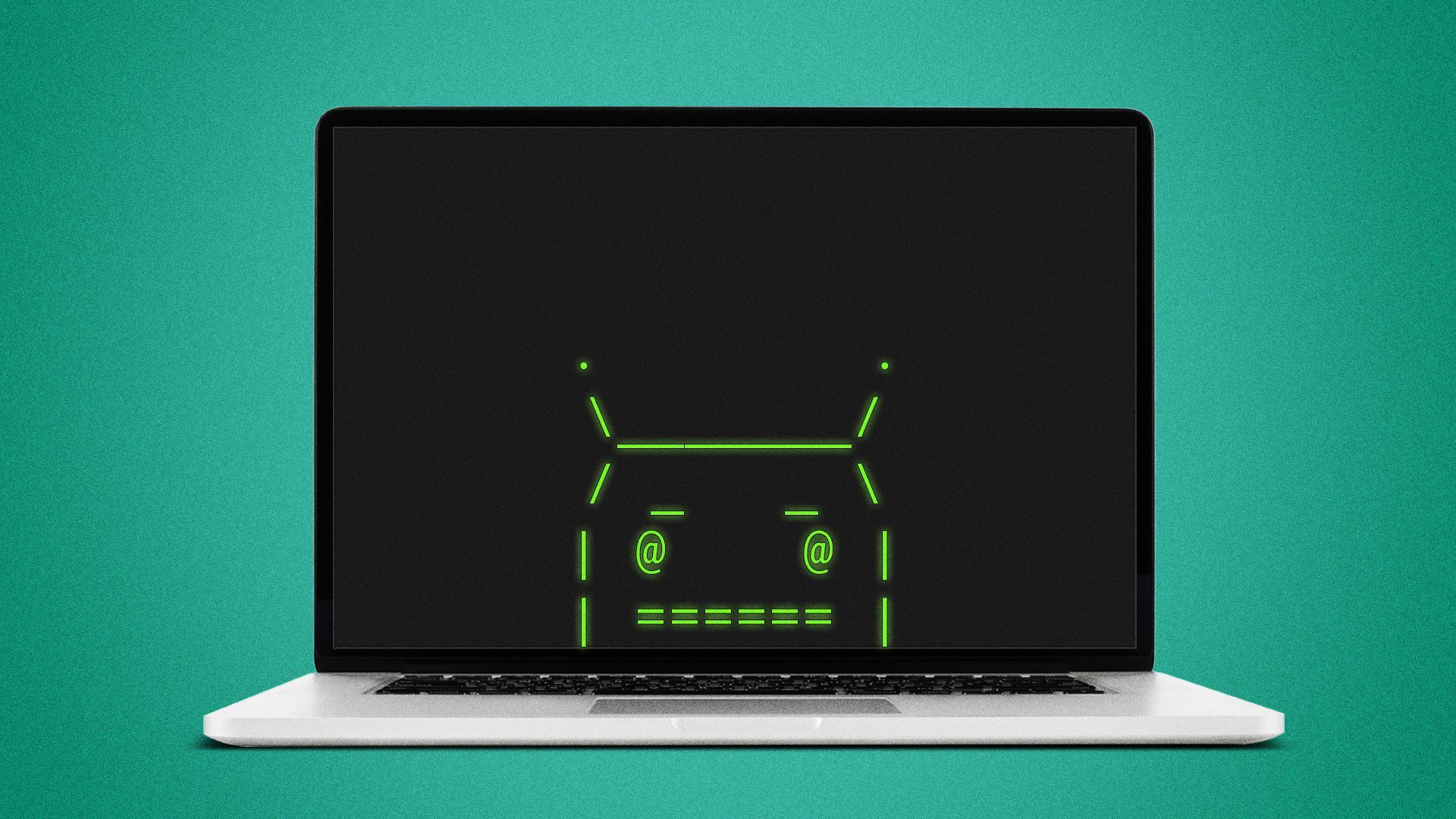 We put ChatGPT's Houston knowledge to the test. You know, for journalism.
Driving the news: ChatGPT, the free internet artificial intelligence agent developed by OpenAI, has captured the public imagination in a way the tech world hasn't seen since the debut of the iPhone in 2007, Axios' Erica Pandey, Dan Primack and Ina Fried report.
Why it matters: The engine has a bit of controversy surrounding it, from plagiarism concerns to the creation of fake news sites.
Drill down to Houston, and we've got our own bit of controversy: It recommended Torchy's of all places as a top spot for tacos. Mild yikes.
Yes, but: It's other knowledge of the Bayou City was pretty spot on.
Speaking of nicknames, it knew Houston was known as the Bayou City, H-Town and The Big Heart — a throwback to 2005 and 2006, when thousands of New Orleanians found refuge here following Hurricane Katrina.
Notably missing from the list of nicknames was "Houston: Where 17 railroads meet the sea," arguably one of the oldest (and coolest) AKAs.
It's certainly in tune with the city's needs, having pegged some of the top issues plaguing Houstonians: Traffic congestion, affordable housing, flooding, air pollution, crime, income inequality and health care.
"Despite being home to the Texas Medical Center, one of the largest medical complexes in the world, access to quality health care remains a challenge for some residents in Houston," ChatGPT told us.
"These are just some of the biggest issues that Houstonians are facing. It's important to note that these issues are complex and interconnected, and addressing them will require a multi-faceted approach."
Which is better: Interstate 45 North or the Hardy Toll Road?
"Ultimately, the best option for you will depend on your specific needs and preferences," ChatGPT wrote. "If you're traveling during nonpeak hours and are not in a hurry, I-45 North might be a convenient option. If you're trying to save time and avoid traffic, the Hardy Toll Road may be the better choice."
It also knows how to sell the city to prospective Houstonians.
"So why wait? Make Houston your new home today! With its combination of a strong job market, affordable cost of living, and rich cultural scene, Houston is the perfect place to live, work and play."
And finally, one haiku to go:
Bustling city sounds
Skyscrapers reach for the sky
Heat and commerce thrive.
More Houston stories
No stories could be found
Get a free daily digest of the most important news in your backyard with Axios Houston.