Yellowjacket season is upon us, Detroit — here are some tips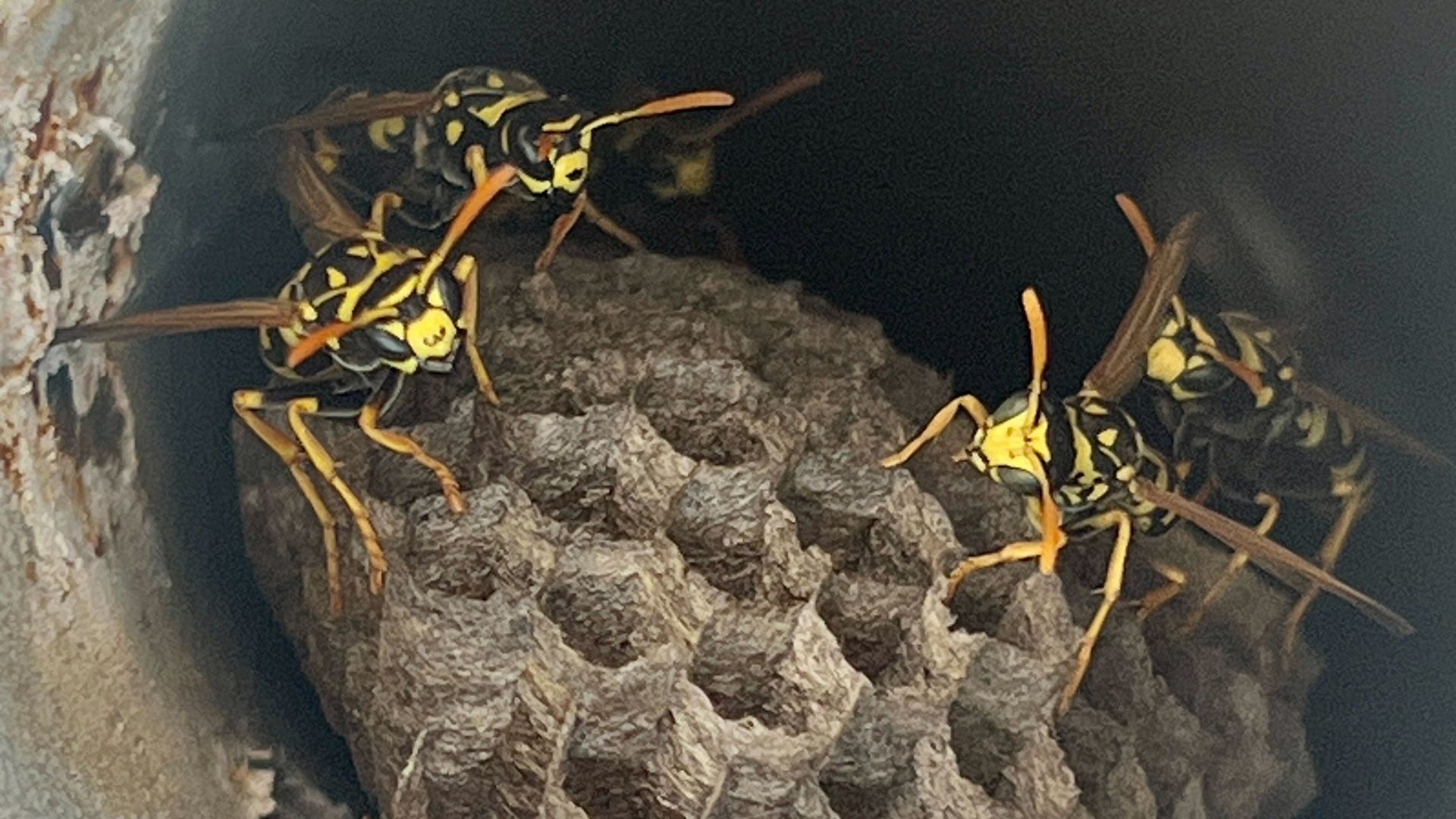 It's peak yellowjacket season.
The intrigue: In August and September, yellowjackets (or wasps) are aggressively protecting their colonies.
You've probably already noticed — they seem to be everywhere right now.
What they're saying: "This is the time of year when the colonies are at their maximum size," Howard Russell, an entomologist at Michigan State University, told Bridge Michigan.
Zoom in: City historian Jamon Jordan's social media post reminding residents that wasps — not bees — sting multiple times was shared more than 30,000 times by residents, who griped in the comments that they're sick of ruined picnics and being chased out of their gardens.
Quick tips: Expert Ben Aldiss told The Guardian that:
Wasp traps may actually increase the risk of getting stung.
Wearing white can repel getting landed on.
And you don't need to remove inactive nests, as leaving them prevents other wasps from using the space in the future.
💭 Sam's thought bubble: I've seen more animated reactions to wasps the last few weeks outside food trucks and at backyard cookouts (screaming, flailing and running away) than ever before.
You know if you don't mess with them they'll just fly away, right?
More Detroit stories
No stories could be found
Get a free daily digest of the most important news in your backyard with Axios Detroit.