What our readers would like to open in Michigan Central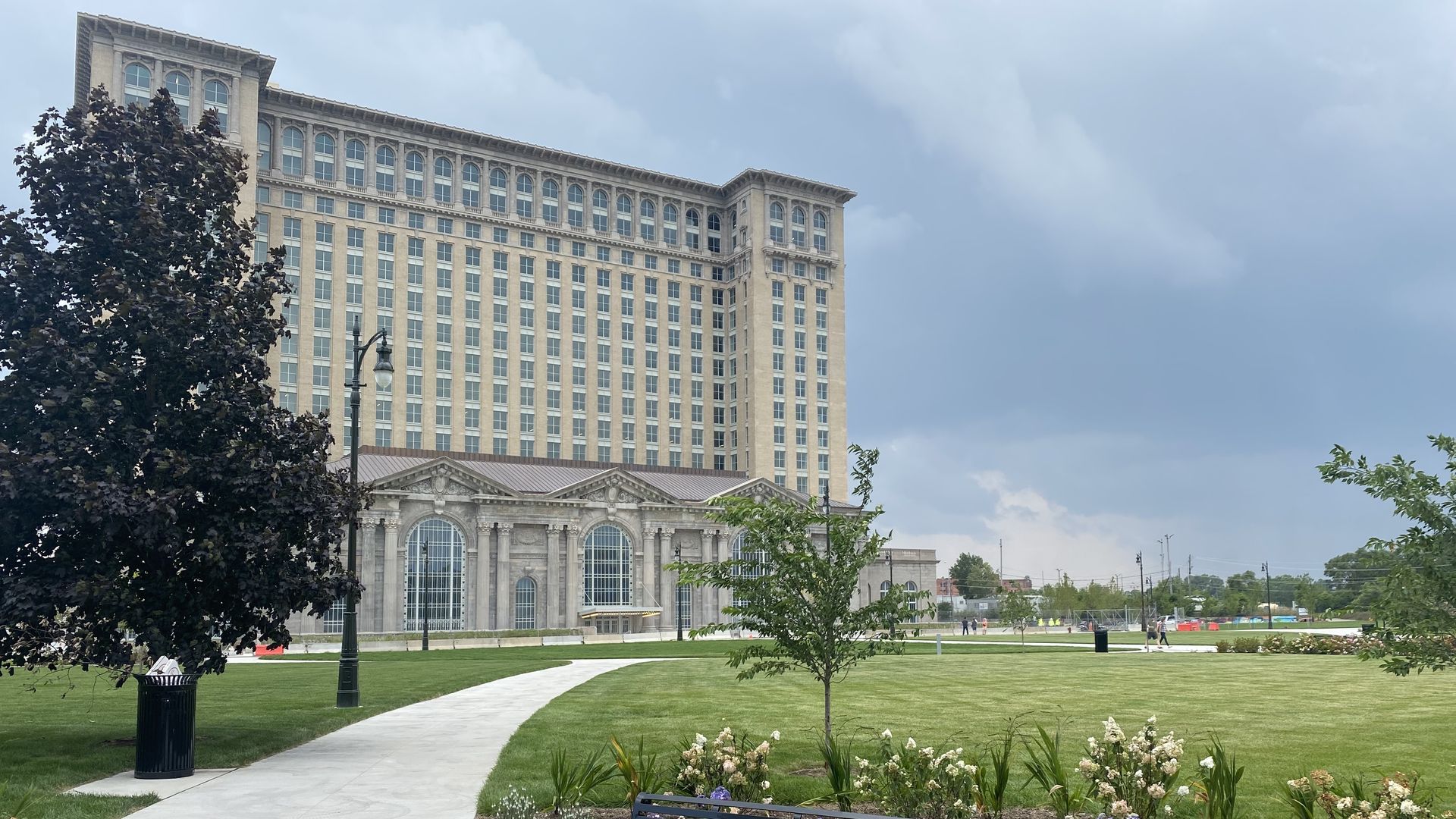 Last week we mused about what food, retail and hangout options we'll have on the public-facing first floor of Michigan Central when it reopens next year.
Ford, the owner of the historic depot, says it'll be a "destination" and is talking to prospective locally based tenants, but hasn't announced any specifics yet.
We asked what you'd want to open there, and — we cannot emphasize this enough — you all had lots of thoughts. Here they are, edited for brevity:
🍽 Carmen S.: "I think the perfect mix of shops and restaurants could create an international feel. Greek, Italian, Mexican, Polish, Middle East and American. And not fast-food versions, or over-priced versions."
👀 Howard B.: "I think a great idea but really not practical, would be to make it into something similar to the Reading Terminal Market in downtown Philadelphia. A place you enter and have so many food choices that it's hard to decide. The beauty of the Reading Terminal is that there is constant foot traffic on the streets and it is easy to pop in to get some food. Michigan Central wouldn't have that constant foot traffic past the first few months of its opening."
🍬 Frederick C.: "Please! Consider putting the candy booth back. When I was a kid we lived a few blocks from the station and it was the highlight of the day when we got to go there."
🗞 Karen J.: "1) Shoe shine stand. 2) Old-fashioned newsstand with all kinds of magazines, newspapers and books. 3) Tourist gift store (think mugs, snow globes, T-shirts, hats of Michigan Central) which donates proceeds to Detroit charities."
🍷 John V.: "Would love to see MotorCity Wine open a retail store."
✋ Karen B.: "I would like to see a retail art co-op with Juried Artists from Detroit and Michigan. The store might also feature Detroit-made food and clothing. People, products and suppliers should be unique to make it a destination."
Jerome P.: "A Ford's Garage restaurant would be a perfect venue for a portion of the first floor."
🚄 Colin L.: "There are plenty of great options to choose from for the former concourse of Michigan Central Station. However the current talk is missing out the key to the project and its place as the centerpiece for the Detroit to Ann Arbor Michigan Avenue / I-94 high-tech corridor. What we are missing on the ground level and newly rebuilt viaduct behind MCS is a train station. Michigan Central is located smack dab on the planned expansion to Toronto of the Chicago to Detroit high speed rail line."
More Detroit stories
No stories could be found
Get a free daily digest of the most important news in your backyard with Axios Detroit.