Why opening a cannabis business in Detroit takes "tenacity"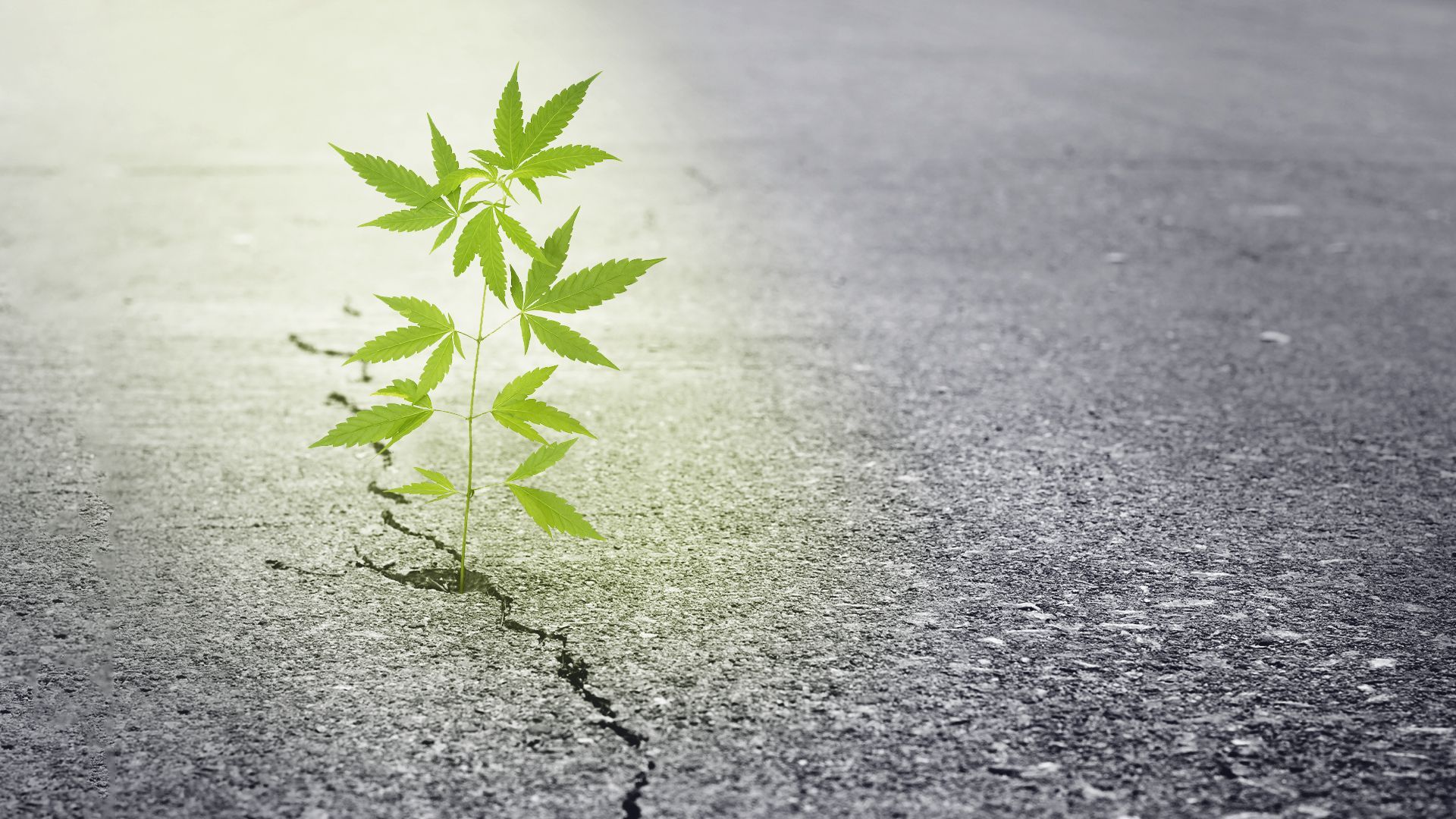 All the cannabis billboards and punny weed storefronts each started with an idea — an idea someone wanted enough to navigate the maze that is cannabis licensing in Michigan.
Why it matters: Aspiring entrepreneurs pulling at the threads of the pot industry have watched as layers upon layers of processes and hurdles unfurl that all take time, financing and tenacity to traverse.
As this evolving, multibillion-dollar industry develops in Detroit, understanding how hard it is to enter is key.
The big picture: After a long delay to launch its recreational cannabis program following Michigan voters approving adult use in 2018, Detroit is finally rolling out recreational retail opportunities this winter.
How it works: Before applying to become a licensed recreational cannabis business in the city, an aspiring owner must generally already have property in place and go through real estate zoning and permitting.
Pot operations are restricted to limited areas away from schools and libraries, and real estate in these "green zones" has been snatched up for years.
Real estate is likely to be the priciest part of the entire venture, Mark and Jay Snipes of West Coast Meds on the west side tell Axios.
Of note: People living in communities hurt by cannabis prohibition, or with cannabis-related criminal offenses, can qualify for Michigan's social equity program. It offers resources, application discounts and a joint venture option.
But despite equity programs, ownership is still extremely white — in a recent state survey, 352 licensees answered they are white, compared with 19 Black and 11 Hispanic or Latino licensees.
Next, the state says businesses should apply for a preliminary "prequalification." It includes an analyst review, background check and a $3,000 nonrefundable fee.
Then applicants start the city's application process, which follows a license-type-specific checklist for cultivation, processors, transporters, event organizers, retailers, microbusinesses or consumption lounges.
Detroit allows unlimited grow licenses, but retail, microbusiness and consumption lounges are limited and more competitive.
Applicants get more points on the city's scoring rubric for their business plans, "good neighbor" plans and even community leadership.
Social equity applicants are scored separately and with differing rubrics.
What they're saying: "One check mark can make a difference" on the competitive city applications, so Mark and Jay advise hiring a lawyer and an accountant who know application materials and tax code inside and out.
"You'll save yourself a lot of time and heartache," Mark says.
The state's second licensing step follows, with more checklists, document reviews, inspections and then reviews of those inspections. If successful, the license comes in the mail.
By the numbers: The funding needed to back a Detroit cannabis business varies widely depending on factors like type and location. Licensure and renewal fees range from $1,000-$24,000.
It could cost $500,000-$1 million to open a retail location and $2 million-$4 million for growing or processing — but it's hard to say, especially with the high cost of real estate, Rebecca Colett, founder of the Detroit Cannabis Project incubator program, tells Axios.
"I always like to tell our students you can start off out the gate building a Toyota or a Porsche. Everything is customizable."
The bottom line: With cannabis federally illegal and state guidance changing, "there's a lot of restrictions and compliance the everyday person or entrepreneur is just not ready for," Colett says.
It takes "tenacity and persistence. It's not a get-rich-quick thing."
It's not easy being green
While Detroit's first recreational cannabis shops opened this winter, the statewide industry is going through a tough time.
Driving the news: Large operator Skymint is among at least five pot companies that have court-appointed third parties to resolve deep debt, Crain's reported last week.
The state has publicly blamed an oversupply that's leading to a price collapse. The average cannabis flower was $80 per ounce in January, down from $512 the same month three years ago, according to state records.
Yes, but: Amid challenges, Detroit is still seeking operators for its highly coveted retail licenses. It finished the first of three application periods in December for its limited licenses, awarding 33 retail licenses.
There's two more chances coming on a yet-to-be-announced timeline for businesses to apply. A hundred total retail licenses are available, plus 30 for microbusiness and 30 for consumption lounges — split evenly between equity and nonequity applicants.
What they're saying: In a competitive atmosphere "you have to serve a certain niche," Colett says. In the incubator, "we start with the business plan and really creating a unique selling proposition."
"It's a price war out here with prices coming down," Mark Snipes says. In a time like this, "branding is king."
Between the lines: Detroit-based law firm Honigman has seen a "significant" slowdown in the number of people looking to get licensed, cannabis and government attorney Doug Mains tells Axios.
Most of the firm's recent work is expanding businesses or mergers and acquisitions as the industry increasingly consolidates with bigger operators coming out on top.
More Detroit stories
No stories could be found
Get a free daily digest of the most important news in your backyard with Axios Detroit.