Detroit's Green Book sites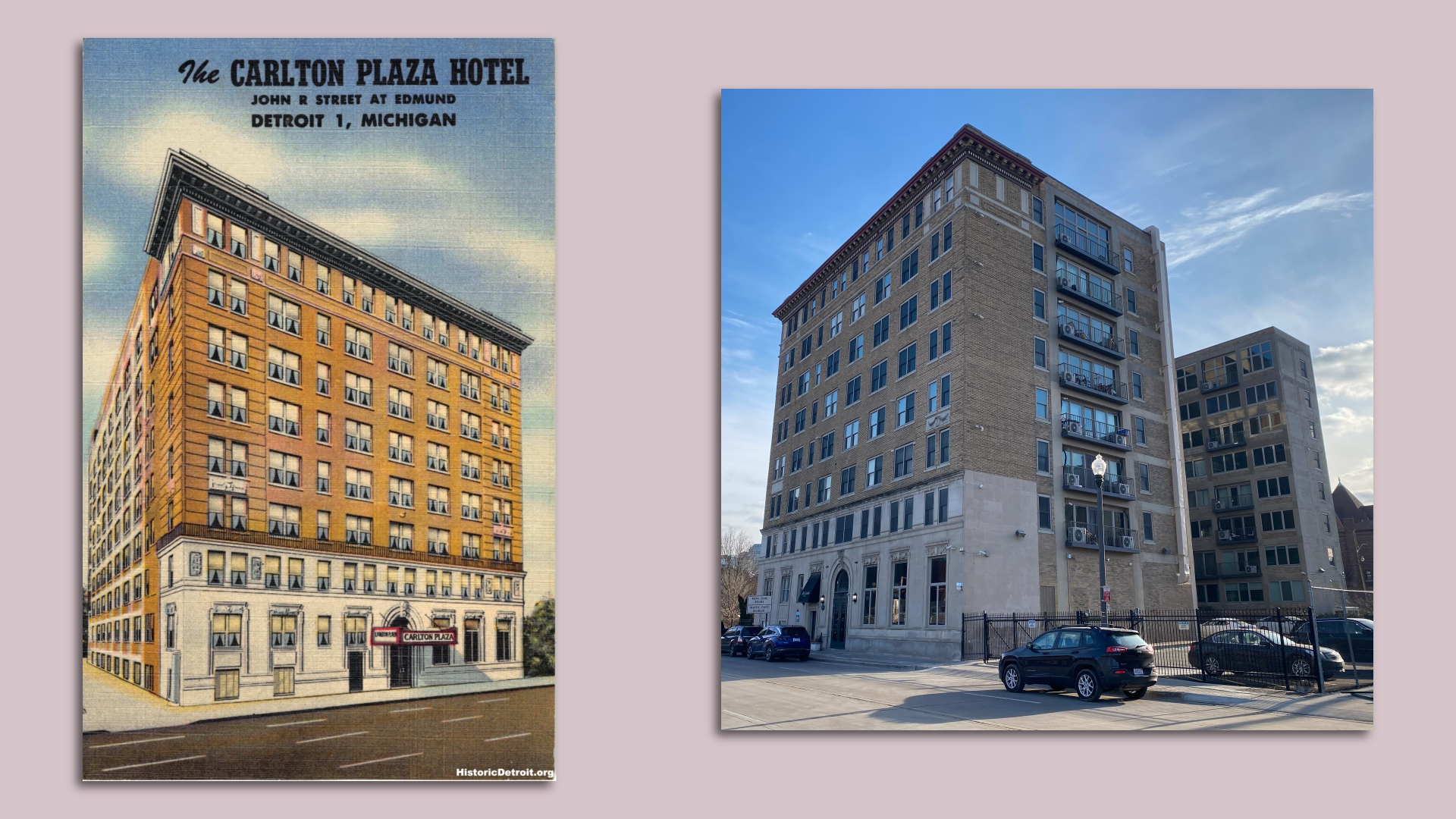 During Black History Month, we're looking at what became of the local venues listed in the Green Book travel guides.
The books printed between 1936-1966 listed businesses Black travelers could safely visit during the Jim Crow era.
State of play: While most of the more than 80 Detroit hotels, drug stores, salons, restaurants and clubs listed in the Green Book have been demolished, there's at least seven buildings here still standing, according to an Axios review of MSU Map Library research.
Why it matters: These sites — and the vacant lots that used to house them — are a reminder of how recently segregation was legal and what history we decide to preserve.
Spots listed in the Green Book were major gathering spaces and entertainment draws, bringing in stars like Billie Holiday and Louis Armstrong, according to archives collected by MSU.
A few places where the original buildings remain, though most appear vacant and deteriorated:
The Carlton Plaza hotel: Opened in 1924, it was a top destination for jazz music and lodging for a Black clientele, per newspaper archives and Historic Detroit. It was not demolished despite once falling into disrepair and was renovated into what is now the Carlton Lofts in Brush Park.
In one example of the segregation of the time, the NAACP "blasted" the Army for separating soldiers temporarily stationed in Detroit in 1951. They sent Black soldiers to the Carlton Plaza and the Gotham Hotel, while white soldiers went to Fort Shelby, according to Detroit Tribune archives.
Bizerte's/Phelps Lounge: A hot nightclub along the Oakland Avenue entertainment corridor full of music, bars and barbecue, the lounge offered "swing soaked nights" and hosted the "Queen of the Blues" Alberta Adams, per the Detroit Tribune.
It is also reported to have welcomed the likes of James Brown and the Temptations.
The building at 9006 Oakland Ave. is now boarded up and worn down, though there's a colorful mural on the side.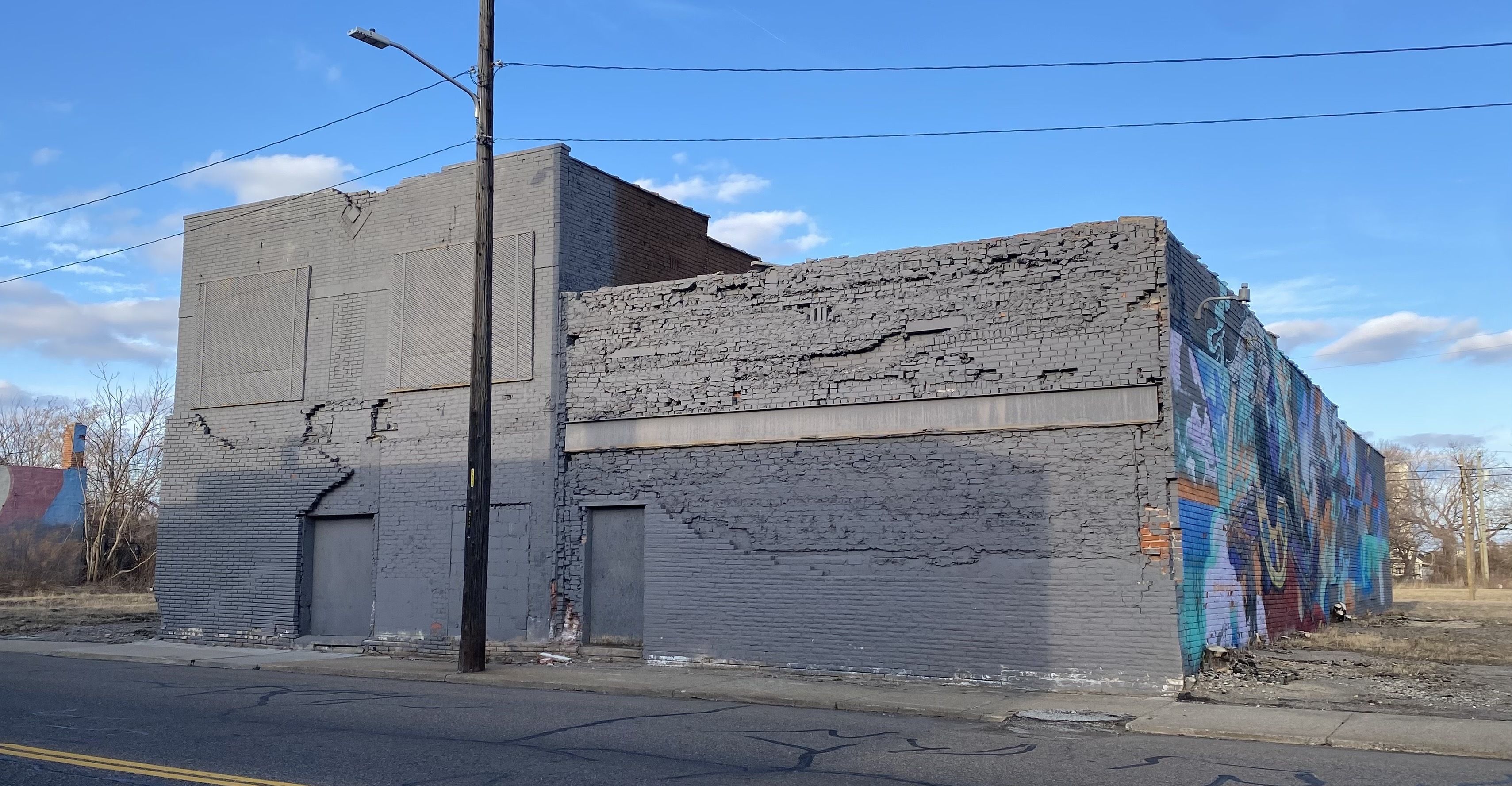 Other Green Book sites still standing include two buildings that housed beauty parlors at 9313 Oakland Ave. and 4815 W. Warren Ave. and the Lee Motel at 2712 Gratiot Ave.
Among the many historic buildings razed over the years is The Gotham, among the top Black-friendly hotels of the time, in what is now Midtown. Guests included Langston Hughes and Martin Luther King Jr., according to the Black Bottom Digital Archive.
Another example is the Mark Twain Hotel, purchased by local businessman Sunnie Wilson in 1943 to "house Black entertainers such as … Ray Charles … who couldn't get rooms at whites-only hotels," the Free Press wrote in Wilson's 1999 obituary.
More Detroit stories
No stories could be found
Get a free daily digest of the most important news in your backyard with Axios Detroit.