Advocates slam Supreme Court justice over "vile" comments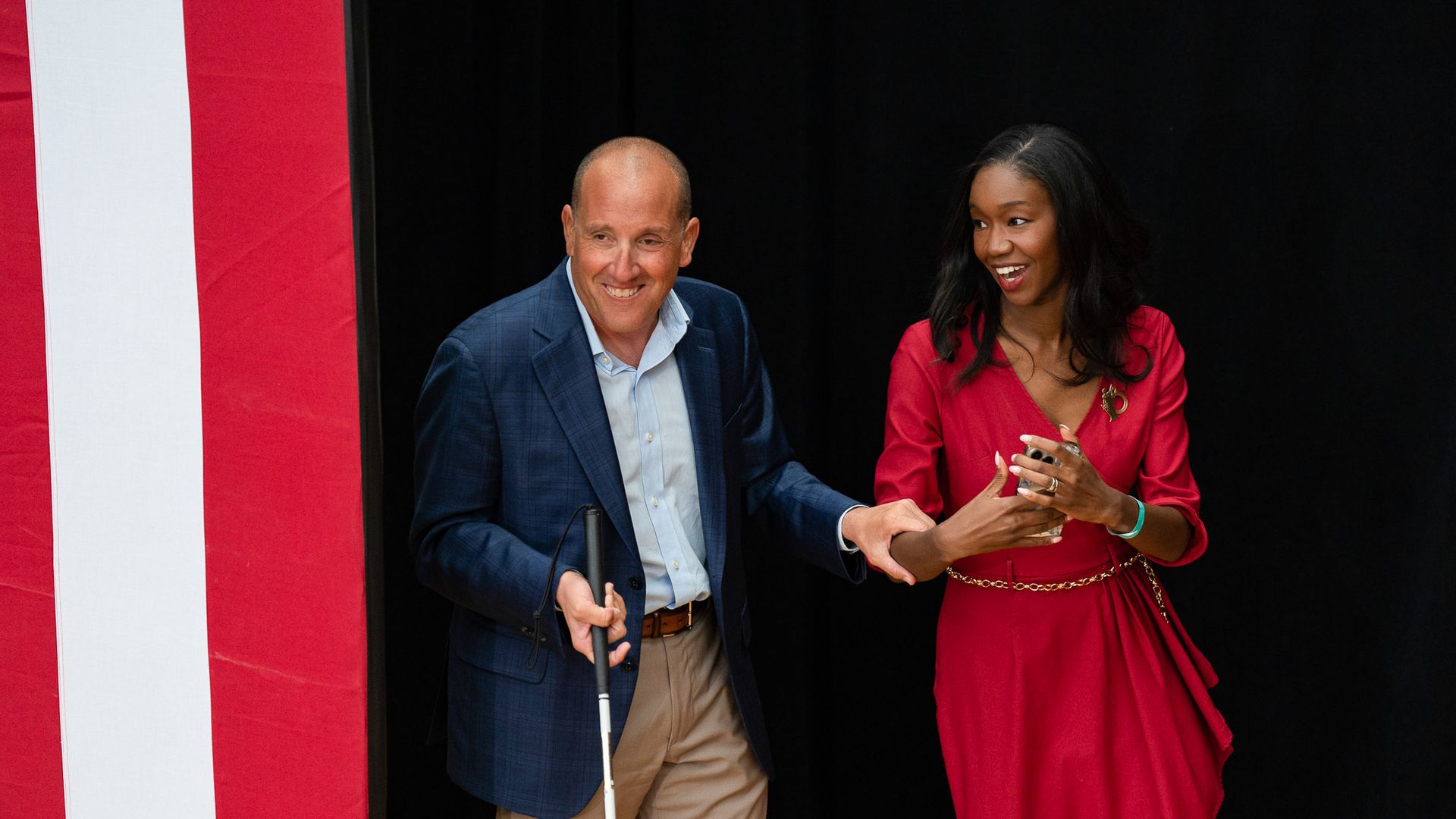 Advocates of formerly incarcerated people are calling out Michigan Supreme Court Justice Richard Bernstein over his disapproval of the hiring of a fellow justice's clerk because of his criminal history.
What's happening: Justice Kyra Harris Bolden drew condemnation from Bernstein for hiring Pete Martel as a court clerk, the Detroit News reports.
Martel, 48, spent 14 years in prison after shooting at police during a robbery almost 30 years ago as a teen.
Driving the news: Bernstein criticized Bolden for the hire in an interview with the News, saying he doesn't share values with the newly appointed justice.
Bolden accepted Martel's resignation following Bernstein's comments, saying "He did not want to be a distraction or in any way divert the court from its important work."
What they're saying: "When you look at Justice Bernstein statements, it's just vile and disgusting. What happened to Pete was disgusting," Kenneth Nixon, president of the Organization for Exonerees, tells Axios. Nixon, who heads the Detroit-based organization with members across the country, spent 16 years in prison for a crime he didn't commit.
"We're talking about a guy who's the epitome of what reform is," Nixon says. "This was huge because for a person that's guilty and paid their debt to society, it's still looming over his head more than 20 years later."
"I've known Pete for 10 years," Sen. Stephanie Chang (D-Detroit) tells Axios. "He is an amazing example of turning your life around and becoming a really productive member of the community. What happened to someone many years ago shouldn't define the rest of their future."
What's next: Following Martel's resignation, Bernstein said he wants to rebuild his relationship with Bolden.
A biography included on the website of an honor society he's a member of reads: "Life experience is what makes you who you are. The more experiences, the more you understand adversity and discrimination, the better you are in a position like this."
Bernstein issued an apology yesterday evening, which is also being criticized.
Between the lines: Some Democrats who campaigned alongside Bernstein last year are distancing themselves publicly from his comments.
"Hopefully Justice Bernstein will see this as a learning moment," Chang says.
"I think it speak(s) volumes that (the) majority of the House democratic caucus are disgusted by his remarks," Rep. Samantha Steckloff, (D-Farmington Hills), posted.
Of note: Chang has been an advocate for second chances for incarcerated people in the Legislature. She's also among a number of Democrats who have introduced reforms that would allow courts to re-evaluate sentencing after inmates serve a certain amount of time in prison.
"I know that Justice Bolden knows that she's got a lot of support in the community for walking the walk, being who she is and staying true to her values," Chang says. "And a lot of us are trying to show as much support as we can for Pete, an individual who deserves a great opportunity."
More Detroit stories
No stories could be found
Get a free daily digest of the most important news in your backyard with Axios Detroit.