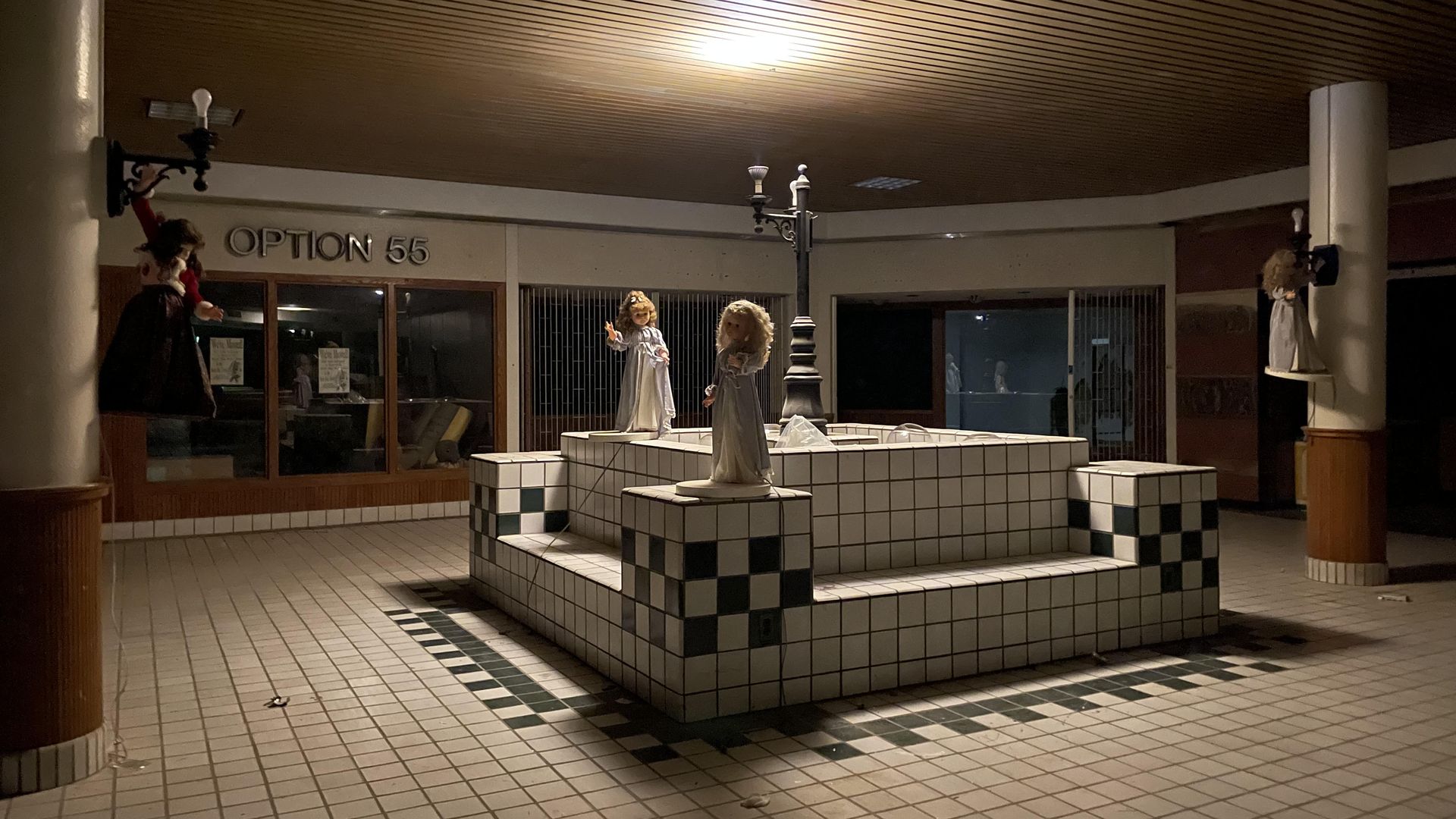 Merle Hay Mall has a rich history as one of the state's oldest regional shopping centers.
But after 62 years of of business, there's more than meets the eye around the mall, along with some unique hidden spaces.
I recently explored Merle Hay's basement, which contains 30,000 square feet of unused mall space.
The moment I stepped foot inside, the area didn't look anything like I expected. It's almost an abandoned mall itself, complete with storefronts, mannequins — even remnants of a Cost Cutters.
State of play: Before the area was closed off in 2000, the mall's lower level was split into two — a bowling alley, which still exists, and a garden court, explained Liz Holland, the mall's owner.
The garden court — essentially open mall space — had escalators to other levels, stores and restaurants like McDonald's, Disc Jockey and an armed forces recruiting center.
Flashback: Originally, the lower level was a civil defense and bomb shelter area, filled with bunk beds and canned food before it turned into retail space in the 1970s.
The whole area was closed off when a children's play area was built above in 2000.
Since then, Holland has explored leasing out the space for paintball or glow-in-the-dark golf.
But for now, it sits in its own era of time.
The intrigue: It's all a bit eerie. But the creepiest part are the dolls in the former center court area that keep changing location.
Holland said she doesn't know who's moving them or where the dolls came from. She suspects its contractors working on the mall.
👀 Or ... maybe they're moving on their own?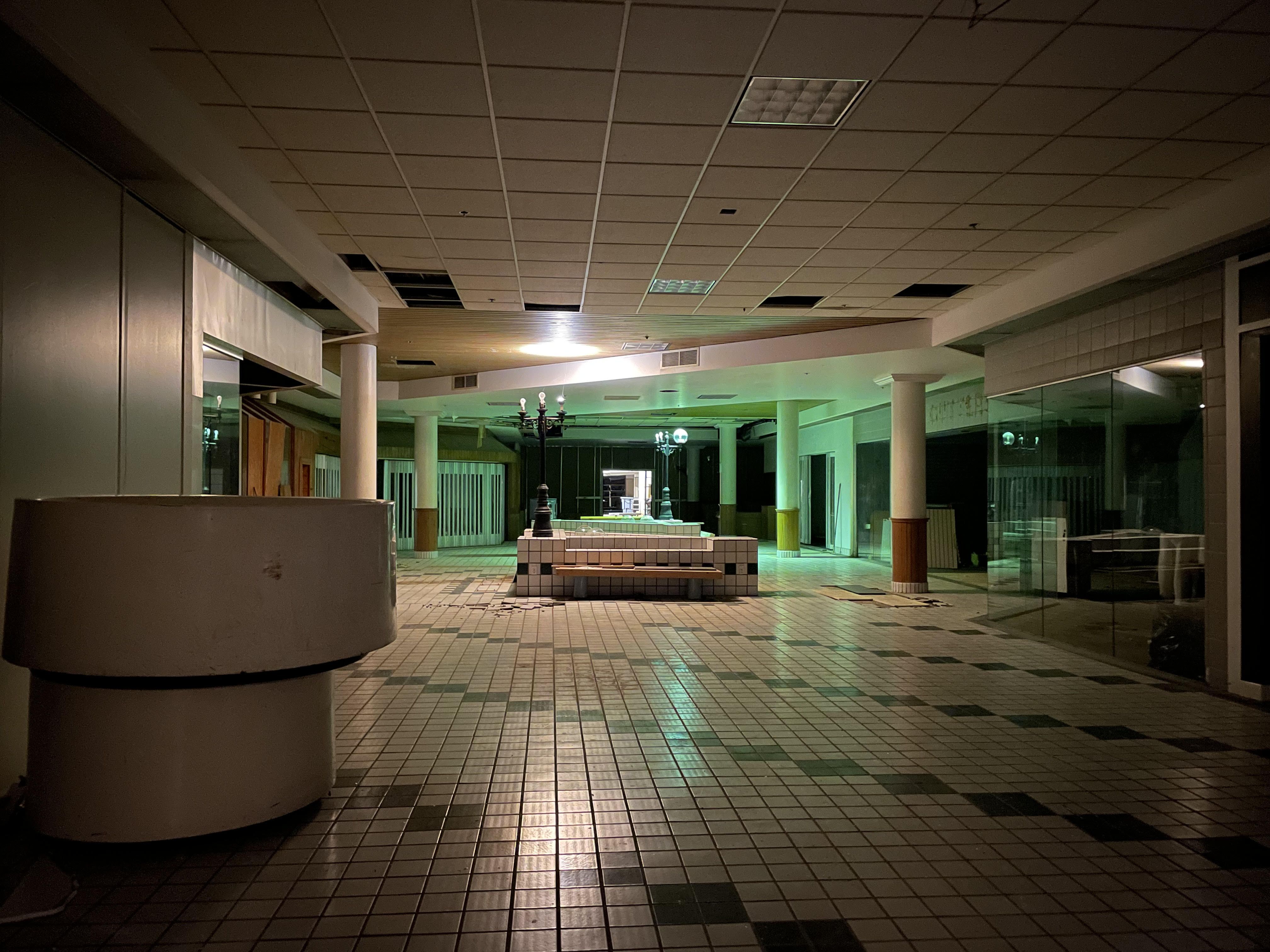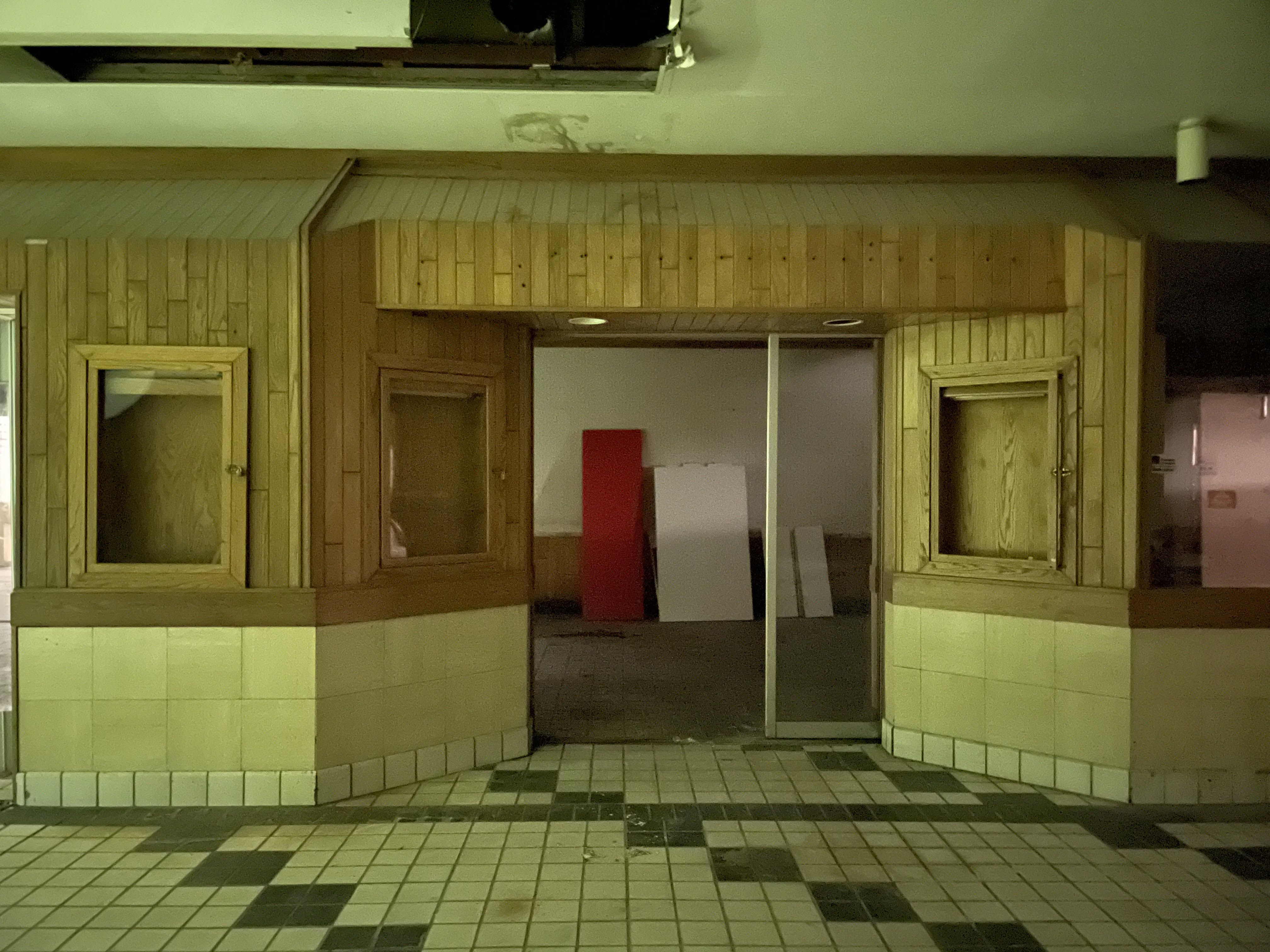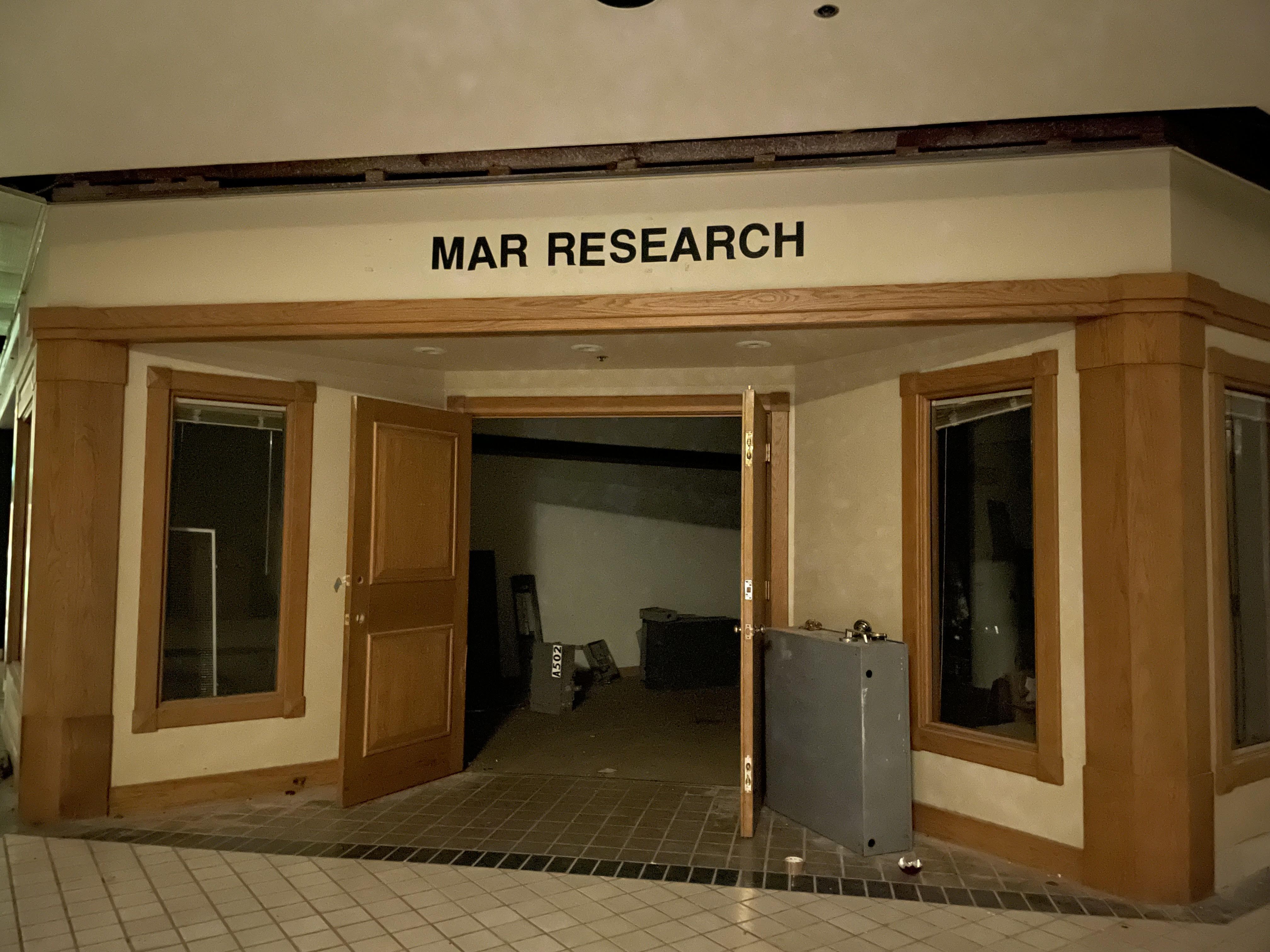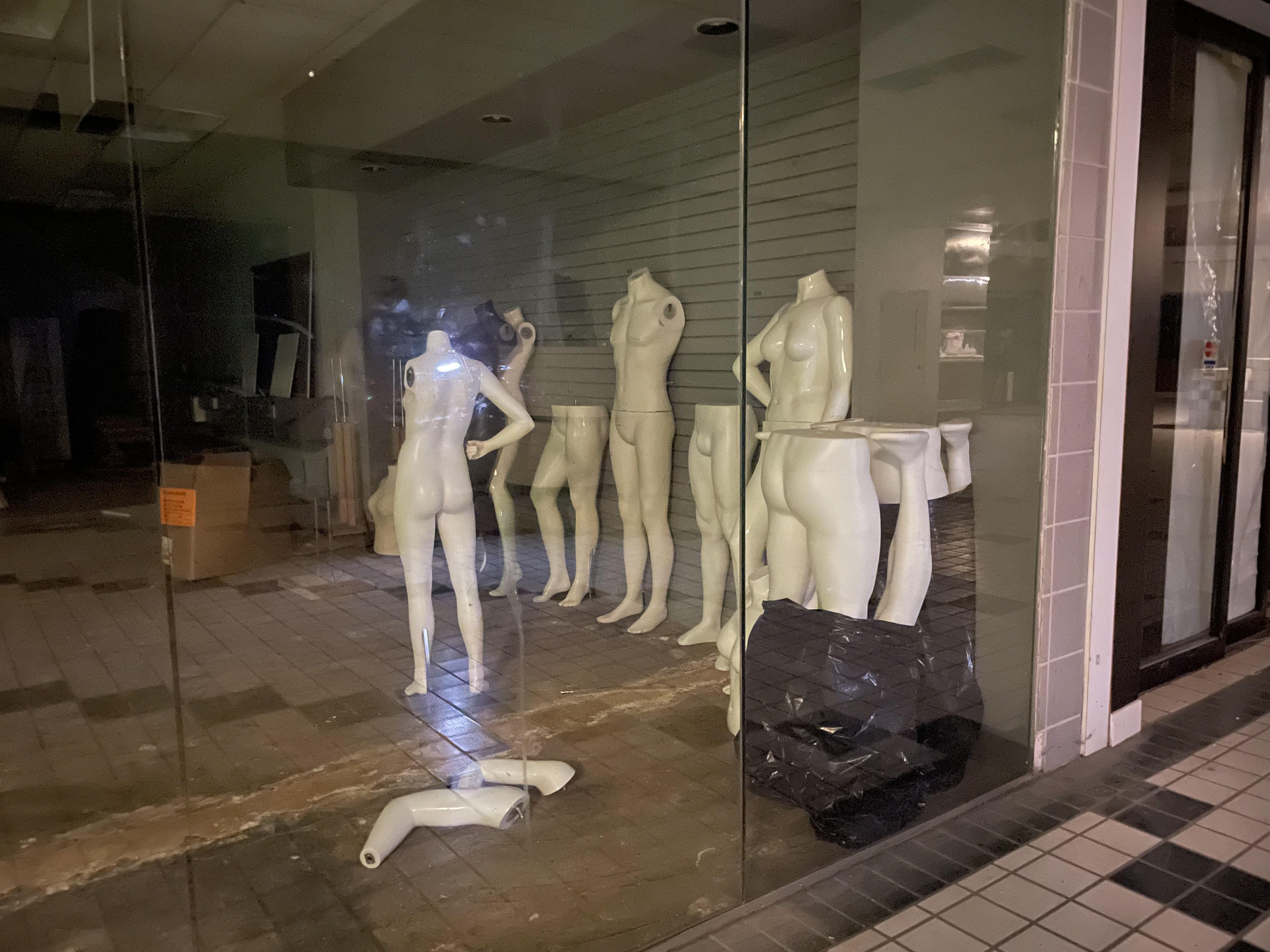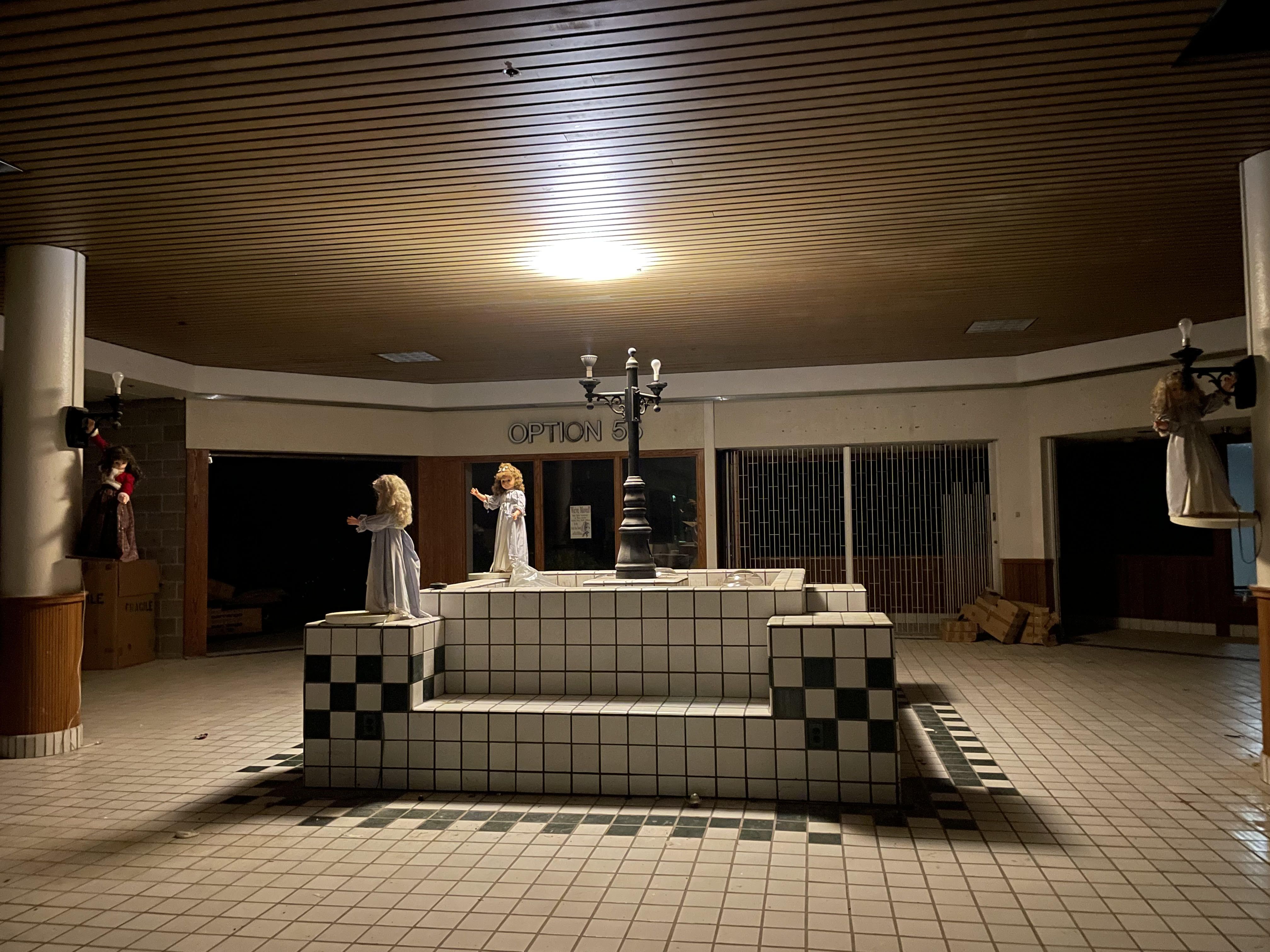 More Des Moines stories
No stories could be found
Get a free daily digest of the most important news in your backyard with Axios Des Moines.