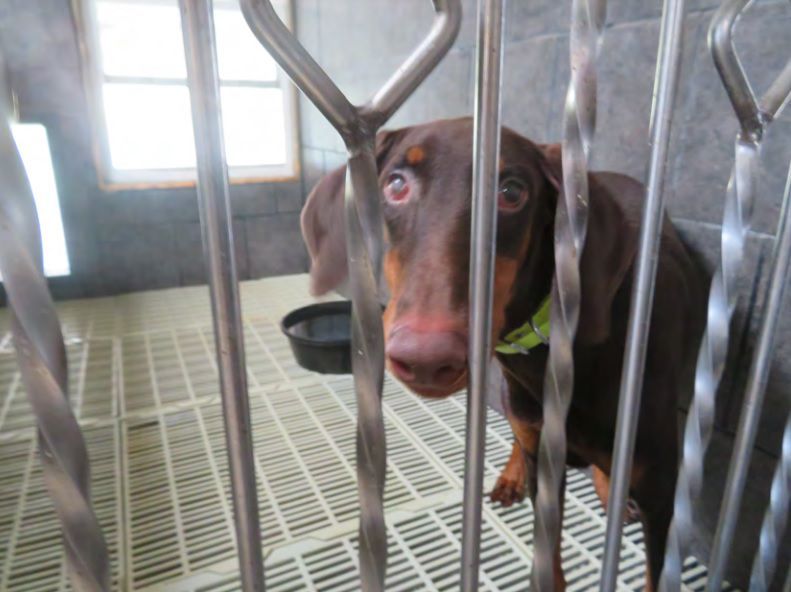 Iowa business owners who habitually violate animal welfare laws often face little more than a slap to the wrist.
That's due in part to the state's lack of meaningful inspections and penalizations, reporting by the Iowa Capital Dispatch's Clark Kauffman shows.
For example, exotic animals like lions and wolves lived in "deplorable" conditions — often in piles of feces and without food or water — at a roadside zoo in eastern Iowa.
Despite evidence of neglect, no county, state or federal officials tried to press criminal charges against the owners, prompting even a judge to note: "Our government is just sitting on its laurels..."
State inspectors are supposed to conduct surprise visits at dog-breeder facilities. But breeders, who are federally required to allow inspectors on their grounds during business hours, rarely face penalties if they refuse to answer the door.
That was the case for a Wayne County breeder, where inspectors eventually found a golden retriever covered in feces, dog carcasses and a poodle puppy so sick that it died in their arms.
In another case, penalties were reduced for a Davenport dog kennel owner accused of animal abuse after Iowa Sen. Roby Smith contacted the state department that handles inspections.
Smith warned the officials that Iowa has "stand your ground laws," after the owner told him inspectors looked through his windows.
Thought bubble: Kauffman's reporting unfortunately doesn't show us anything new, as Iowa consistently ranks high in reports as one of the worst places for puppy mills and animal welfare laws.
There's apprehension at the legislative level to pass animal protection laws that could affect livestock operations. But how long will we be OK with this?
More Des Moines stories
No stories could be found
Get a free daily digest of the most important news in your backyard with Axios Des Moines.