Iowa State Fair food 2021: We tasted the good and the wacky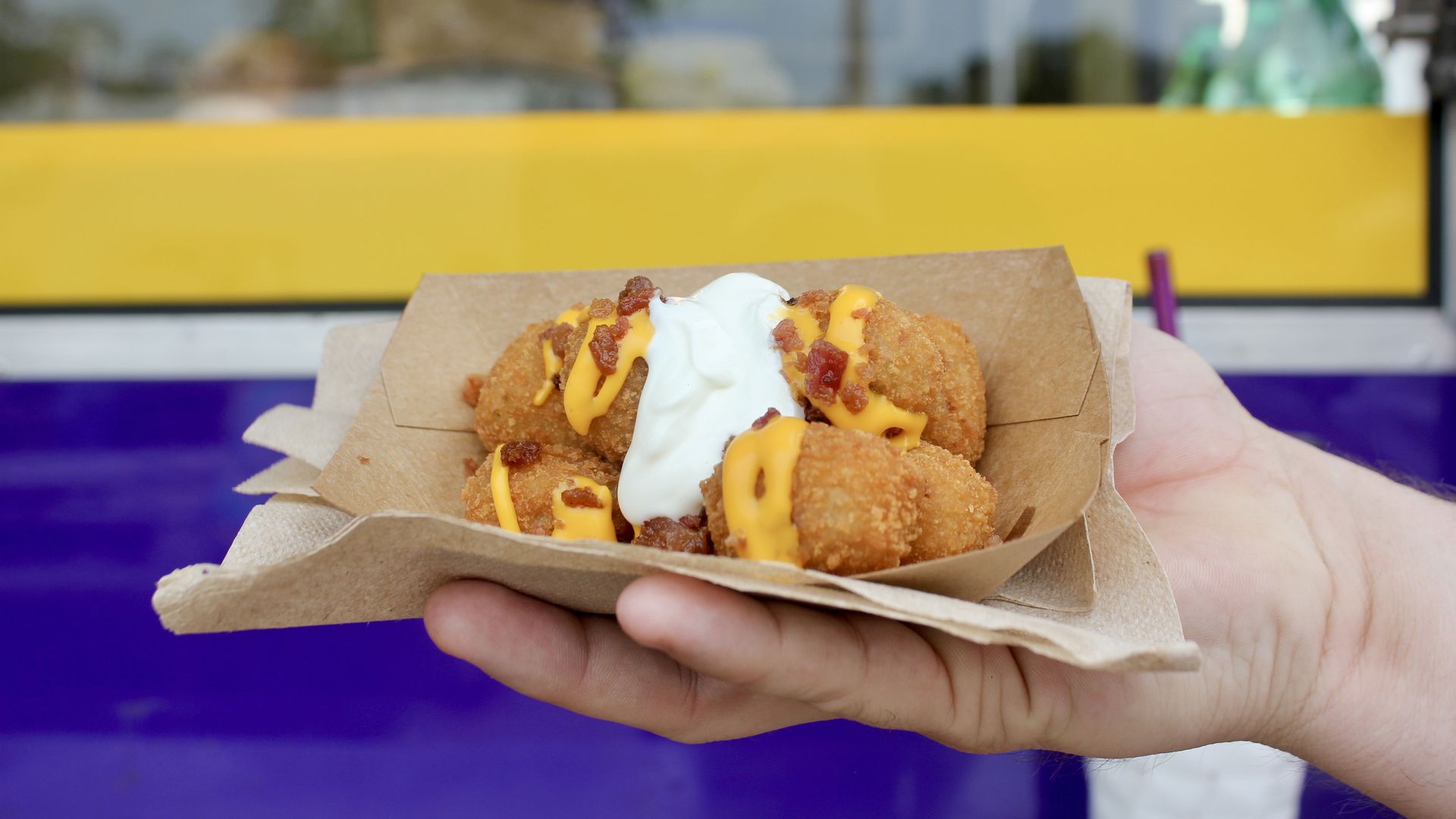 I've been going to the Iowa State Fair since I was in diapers, and yet the cuisines there never cease to surprise me.
From delicious to daring to downright dastardly, fair foods prove once again that they are the true crown winners.
Below are a smattering of thoughts on the menu items that piqued my interest:
Loaded Crab Bites — $8
Our take: Crab cakes can get soggy, but these delectable bites have a crisp breading to them that's satisfying to bite through.
The crab meat filling has a mildly sweet seafood taste that's accentuated through the salty bacon bits on top. Cheese and sour cream are musts.
Where you can find it: PO-Boy off Rock Island Ave.
Flamin' Hot Cheeto Funnel Cake — $10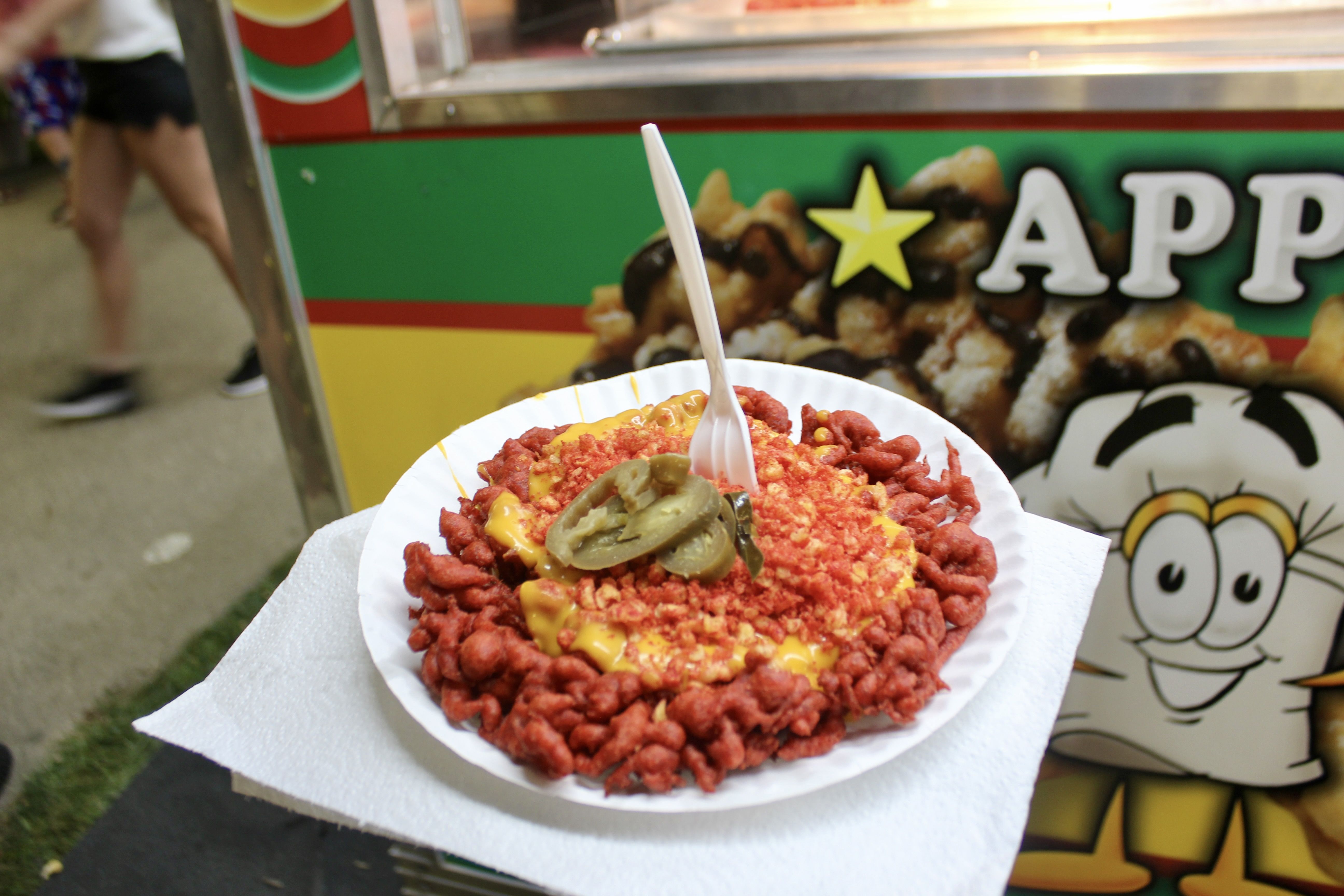 Our take: This is the eyebrow-raising weird food that challenges your palette.
On first bite, the taste was most similar to a walking taco — mild spice, lots of nacho cheese sauce and a few jalapeños on top.
Not bad, but I'll stick with a sweet rather than savory funnel cake.
Where you can find it: The Best Around Funnel Cake off Grand Ave.
Tennessee Twinkies — $10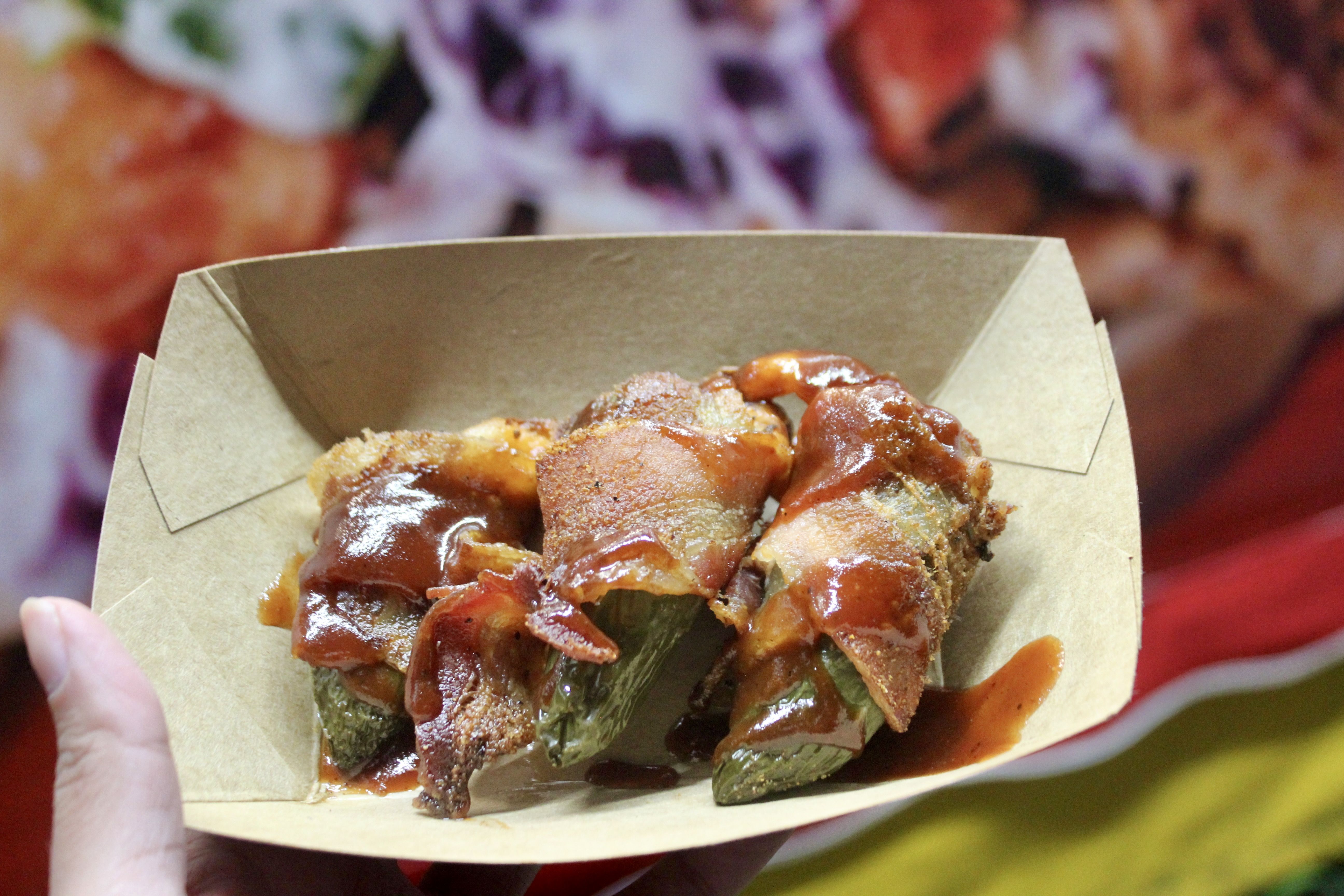 Our take: This will satisfy your salty, savory craving without pushing you over the edge.
What makes this dish over the top without needing a gimmick (other than the name) are the ingredients used: jalapeños stuffed with smoked chicken, cream cheese, wrapped in bacon and drizzled with barbecue sauce.
But for $10 — don't expect it to fill you up.
Where you can find it: Chicken City outside the Susan Knapp Amphitheater.
Bacon Mac Dog — $6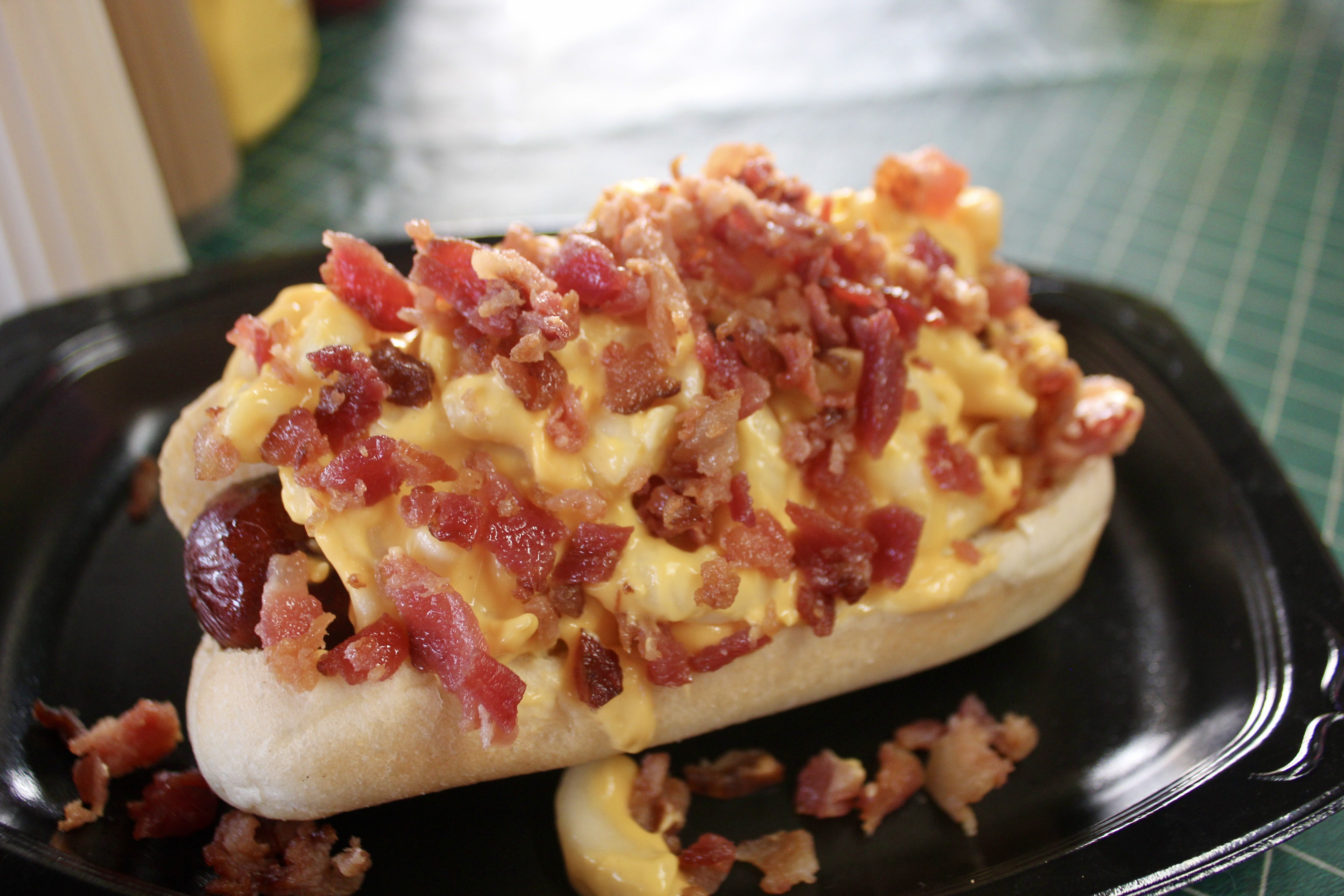 Our take: Very reminiscent of my childhood Kraft Macaroni and Cheese with cut-up hot dogs, but messier.
The hot dog was great. The mac and cheese, not so much.
Where to find it: Stockman's Inn off Rock Island Ave.
Peanut Butter and Fluff Cookie Dough — $6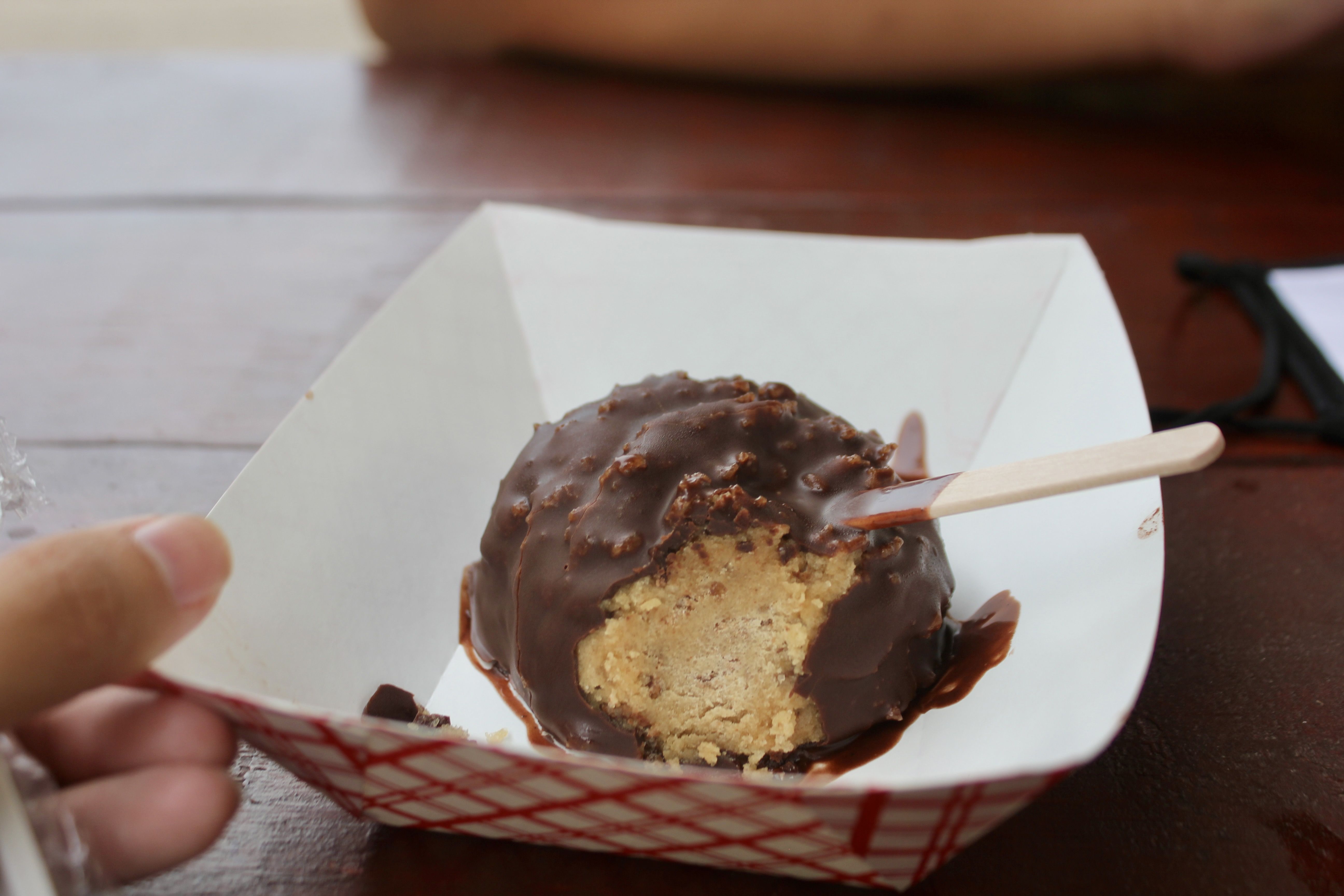 Our take: The satisfying crunch of the chocolate shell, combined with salty peanut butter and frozen cookie dough makes this a winner.
I'm a sugar fiend, but this dessert is so rich you'll need to share with a couple of friends — or risk a stomachache.
Where to find it: Dipped in Chocolate outside the Livestock Pavilion.
Chicken Egg Salad with Indian Fry Bread — $8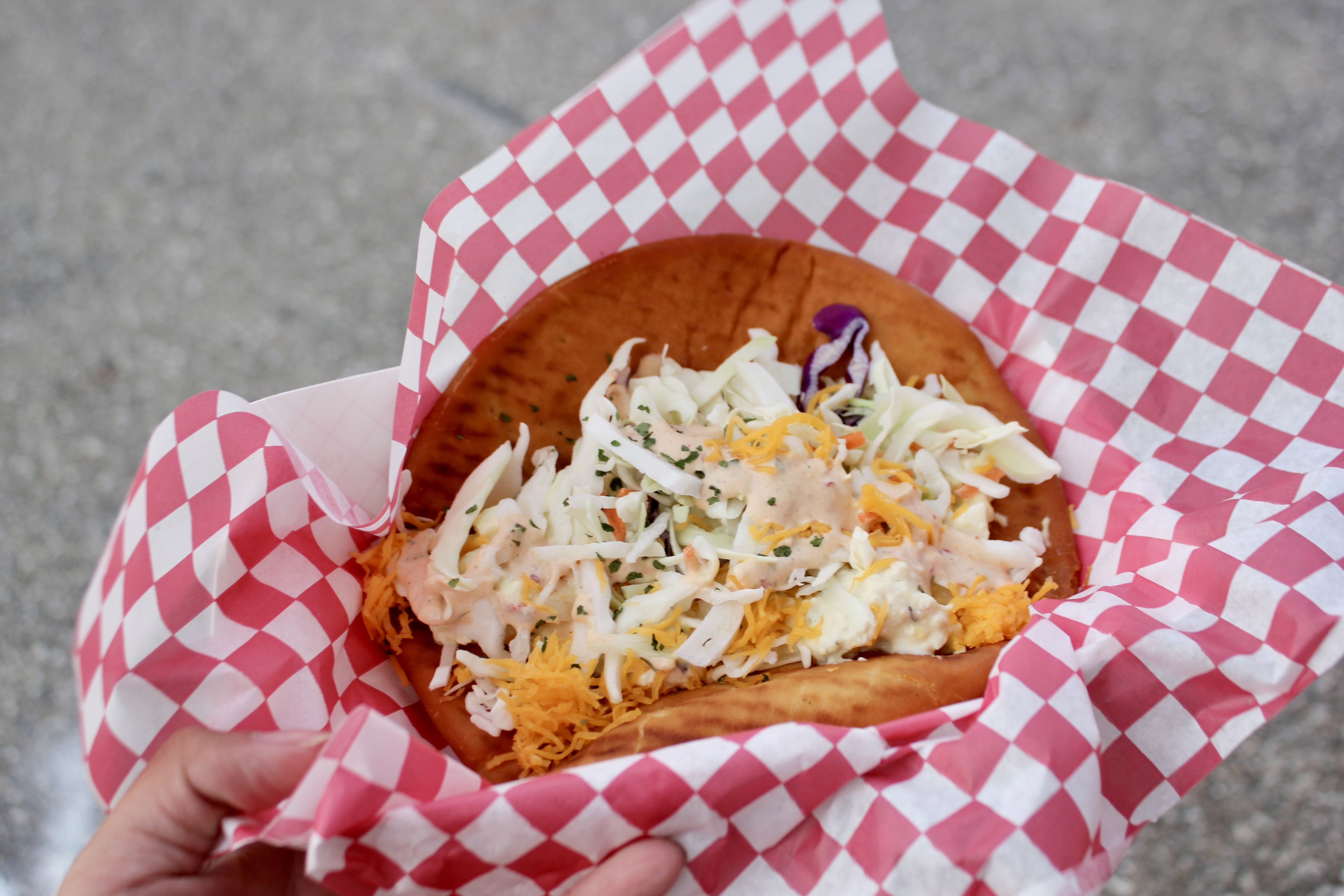 Our take: If you're needing a fresh retreat from heavy fair food, this chicken egg salad does the trick, while also filling you up.
The slightly sweet salad has a nice crunch to it, thanks to the cabbage slaw and crisp celery.
Serving it on a fried flatbread adds a twist to the Midwest summer classic. Solid new food.
Where to find it: Cluckin' Coop near the Midway entrance.
More Des Moines stories
No stories could be found
Get a free daily digest of the most important news in your backyard with Axios Des Moines.