Gas station food is steeped in Iowa's commute culture, especially before we head out to work.
The state of play: In rural communities where people historically drive 30+ minutes for work, you gas up, pick up breakfast and then eat it on the way.
So, of course, our food needs to handle the journey.
I picked up some food at Casey's, rural Iowa's most prominent gas station chain, and gave them "napkin" ratings. The lower the rating, the higher the ease of eating on the go.
Cheese pizza
As a human vacuum, I admit — I've carried a Casey's slice with me through some unconventional times.
Bike jersey? Check. Purse? Check.
It's perfect car food. With a convenient cardboard base and a plastic bag to protect both pizza and you, you'll have no problems chowing down.
Napkin rating: 📃
Ham, egg and cheese croissant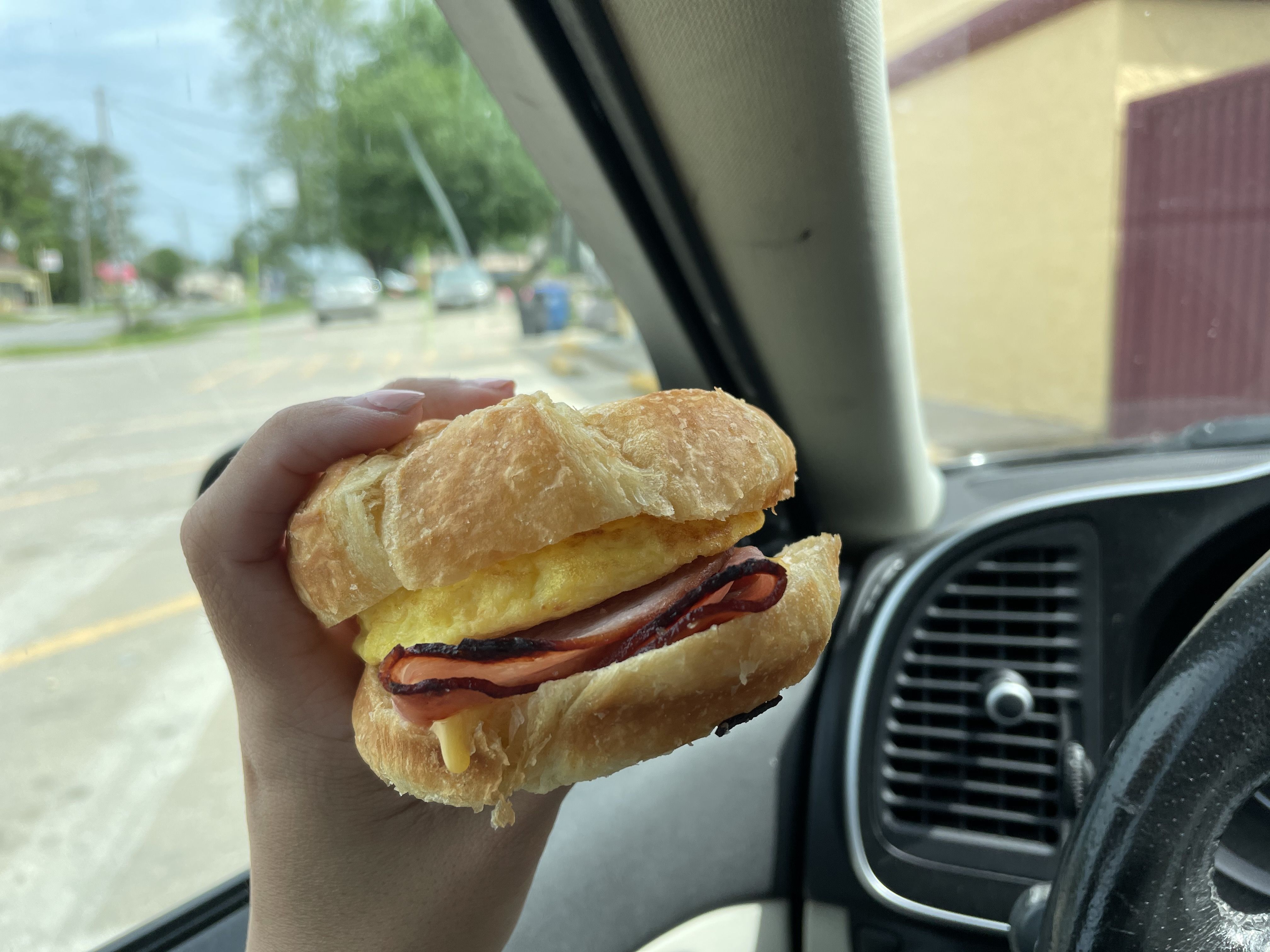 Easy to eat and packed full of savory flavor in each bite.
Unlike a snooty bakery croissant, this one isn't flaky and gets all over you.
Napkin rating: 📃
Biscuits & gravy
10/10 do not recommend eating this in the car unless you are a passenger or you want to look like you swam in gravy.
Napkin rating: 📃📃📃📃📃
More Des Moines stories
No stories could be found
Get a free daily digest of the most important news in your backyard with Axios Des Moines.