GABF guide: The best beer and breweries at the 2023 festival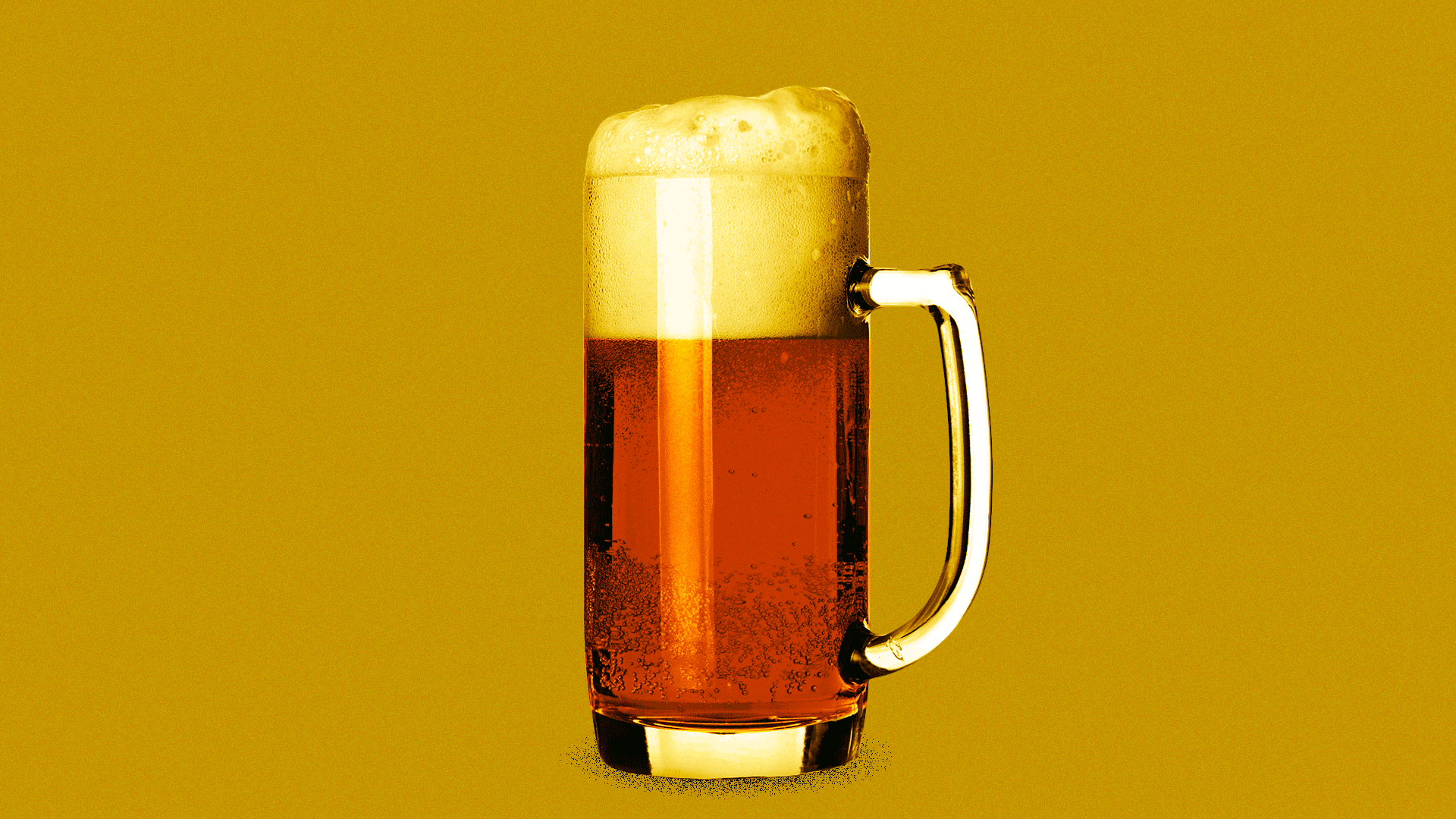 Thousands of beers from more than 500 breweries are pouring at GABF this year.
Reality check: You can't drink them all, or even taste all the breweries. You can try but it won't end well.
What to know: Whether you're a veteran or a first-timer, the key is the same: Make a plan.
To help you get started, I combed the beer list to find the best brews at this year's event.
And dont miss: The best GABF events this week.
Start here: The first sips, while your palate is fresh, are the best.
Must-try beers: Three Floyds (Dark Lord and Alpha King), Dogfish Head (Oloroso Sherry 120 Minute IPA), Austin Beer Garden (Industry Pils), WeldWerks (Tropical and Amburana Vanilla Medianoches) and Russian River (DDH Pliny the Elder).
Secret stash: Two of the best hazy IPA makers in the nation are pouring at the New York Brewers Guild booth in the United in Beer section. On Thursday and Friday, try Other Half's Broccoli double IPA; on Saturday, go for Fidens' Jasper with Nelson DIPA.
Heavy Medal Pavilion: This area only serves GABF-winning beers, and this year's pour list is stacked with great breweries. Take a lap, or two.
Where to go: Here's a breakdown by geography, which roughly corresponds to pavilion numbers (the map will be released later this week):
Mountain West
Crooked Stave: This Denver brewery specializes in sours and they'll pour one of the only spontaneously fermented beers at the festival this year, dubbed Spon. (Section 1)
Avery: We all know this Boulder brewery, but if you haven't tried their 30th anniversary beer, here's your chance. It's a strong ale aged in Stranahan's whiskey barrels and hits 12% ABV. (Section 1)
Dry Dock: It's almost October, so don't miss the pumpkin version of the Aurora brewery's great Bligh's Barleywine. (Section 1)
Northwest
Deschutes: This Oregon brewer builds a giant booth, so you can't miss it — nor should you walk by without tasting Coconut Abyss, a barrel-aged imperial stout with coconut flakes, licorice, vanilla and cherry bark. (Section 4)
Fort George: This Astoria, Oregon, brewery specializes in IPAs, so be sure to taste the flagship Vortex and the popular Magnetic Fields hazy. (Section 5)
Reuben's Brews: Dubbed by the brewers as a liquified Rolo, you'll want to get the GABF gold-medal-winning Three Ryes Men, a barleywine with caramel and chocolate notes. (Section 5)
Midwest and Great Lakes
3 Floyds: This famed Indiana brewery is pouring Dark Lord stout and Alpha King IPA — two beers that once upon a time were only found through special releases and beer pilgrimages. (Section 5)
Hoppin Frog: Get an early start on the winter holidays with Frogichlaus, a European holiday lager. And go crazy with the peanut butter Hazelnut caramel chocolate cake stout. (Section 5)
Maplewood: Taste the peachy Sidewalk Surfer double IPA and the much-loved Barrel-aged Cuppa -Neat, a non-adjunct ingredient stout. (Section 10)
More Brewing: The Mehndi Special Reserve 2023 imperial stout is not one you get to taste often and showcases the rare bourbon barrels where it rested. (Section 10)
Destihl: You'll find a taste of everything here, from a pickle gose to barrel-aged stout. But linger for the Deadhead IPA series, one of which won a GABF medal in 2021. (Section 11)
Mid-Atlantic and Southeast
Creature Comforts: This is the only Georgia brewery at this year's event, but they represent with the self-described Tropicalia IPA and Bigger Dreams hazy. (Section 9)
Dogfish Head: Dogfish Head is always a crowd-pleaser, and the 120 Minute IPA aged in oloroso sherry barrels is special. (Section 11)
Holy City: Start with the flagship Pluff Mud Porter, a smooth dark sip from this Charleston, S.C., brewer. Then enjoy the lighter side with the Washout Wheat and Holy City Pilsner. (Section 13)
Southwest
Prairie: The Rainbow Sherbert sour is fun, while the Pumpkin Pie Treat and Maple Bourbon Paradise will satisfy the stout sweet tooth. (Section 7)
Saint Arnold: Good pumpkin beer is good pumpkin beer; never mind the naysayers. Get a sip of Pumpkinator. (Section 9)
Bow & Arrow: This Indigenous and woman-led Albuquerque, New Mexico, brewery is worth a stop. Be sure to try the Denim Tux, an American pilsner with local blue corn. (Section 13)
Austin Beer Garden: You'll need a palate break from the big stouts and hazy IPAs. So hang here for the pilsner and helles lager to refresh yourself. (Section 16)
Wren House: The highly rated Triple Vanilla King Snake stout is aged in Rip Van Winkle barrels. (Section 16)
Pacific (California)
Bottle Logic: Prepare to be wowed. Arcane Rituals is a 12% barleywine. Fundamental Observation is liquid brownie batter. Voltaic Stack is a banana, walnut, cinnamon, maple syrup waffle. (Section 14)
Fieldwork: This Berkeley, California, brewer pours a tart Rainbow Parfait, alongside a tasty pilsner, watermelon IPA and oak-aged passionfruit and kumquat sour. (Section 15)
Ghost Town: The boozy Nose Goblin IPA won GABF gold in 2022 with its dank pine and papaya flavors. (Section 15)
Modern Times: The MT Pils is a go-to crispy sip, while the Monster's Park Vanilla is a hard-to-find and delicious stout. (Section 15)
Lost Abbey: Go for the 2012 Angel's Share strong ale — possibly the most vintage beer at the festival — along with the Duck Duck Gooze, made in the lambic style. (Section 15)
Russian River: Try the two beers you can't find much outside the brewery, the double-dry-hopped Pliny the Elder and the small batch Intinction sour aged in Sauvignon Blanc wine barrels. The STS Pils will be the most refreshing sip of the night. (Section 17)
Pure Project: This San Diego brewery will exemplify the best of both IPA coasts with its clean, hopping Pure West and hazy, juicy Diamond Dust. (Section 17)
Radiant Beer: The GABF small brewery of the year in 2021 is pouring a double-dry hopped DIPA and a black forest cake-inspired bourbon barrel-aged stout. (Section 17)
End booth
Weldwerks: Never expect the ordinary from this Colorado beer master. This year's crazy beer: ​​Sweet & Sour Cream Cheese Rangoon.
Save sips for Medianoche: Amburana Vanilla Luar, Tropical Medianoche and Extra Extra Dino Bits, a collaboration with Toppling Goliath. (Booth 48)
This beer is from breweries who couldn't attend.
Great Lakes: This Cleveland brewery's Christmas Ale is the epitome of the holiday season.
These are former winners of GABF medals.
River North: This Denver brewery is pouring three of its boozy medal winners.
Freetail: This Texas brewery is featured with an impressive four medal winners, including a World Beer Cup gold pilsner.
Verboten: Hailing from Loveland, Verboten is pouring its award-winning barleywine and stout.
These are collaborations — often just a one-off — between breweries.
Friday: Seattle's Cloudburst collabs with New Zealand's Garage Project for hazy, hoppy goodness.
Dancing Gnome and Jackie O's made bourbon barrel-aged barleywine.
Two new hot North Carolina breweries — New Realm and Zillicoah — combined on a double IPA.
Saturday afternoon: Colorado IPA masters Cannonball Creek and Westbound and Down collaborated on a new brew.
Firestone Walker and Alvarado Street, two great California brewers, made a West Coast IPA that mixes new school and old school.
Firestone also joined with Bruery on a barleywine co-fermented with maple syrup and aged in brandy barrels.
Saturday night: Moksa Brewing and Ghost Town combined on a West Coast pilsner.
Templin Family in Utah joined with Texas' Meanwhile for a "Cowboy Goth" hoppy lager.
More Denver stories
No stories could be found
Get a free daily digest of the most important news in your backyard with Axios Denver.