The late U.S. Rep. Pat Schroeder's groundbreaking career, in photos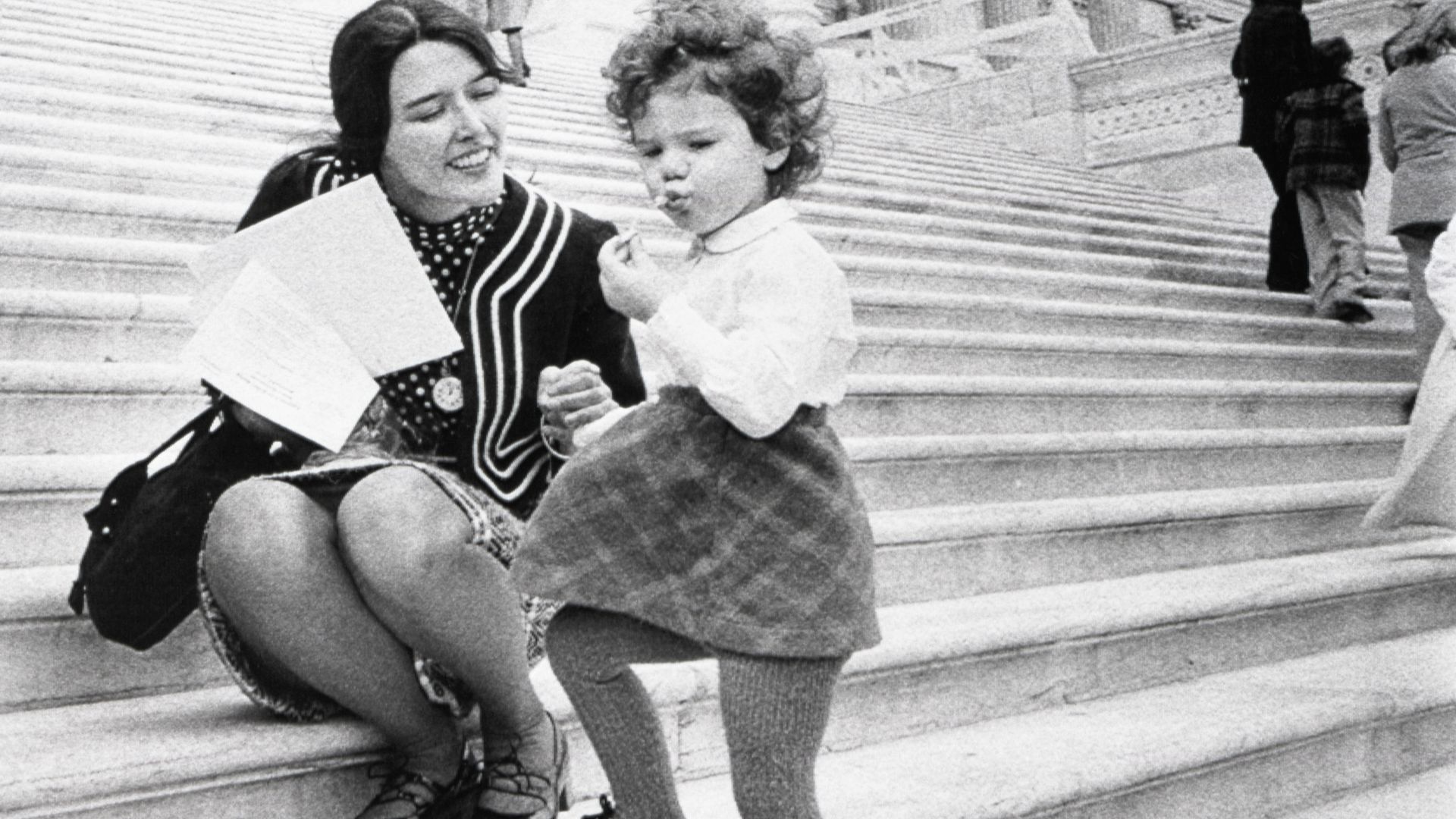 Colorado will honor the remarkable life of the late U.S. Rep. Pat Schroeder at 2pm Friday in a public memorial at History Colorado in Denver.
The former congresswoman, the first woman elected to Congress from Colorado, represented Denver for 24 years. She died on arch 13 at age 82.
Flashback: Here's a look at her groundbreaking career in photos. Photos: Getty Images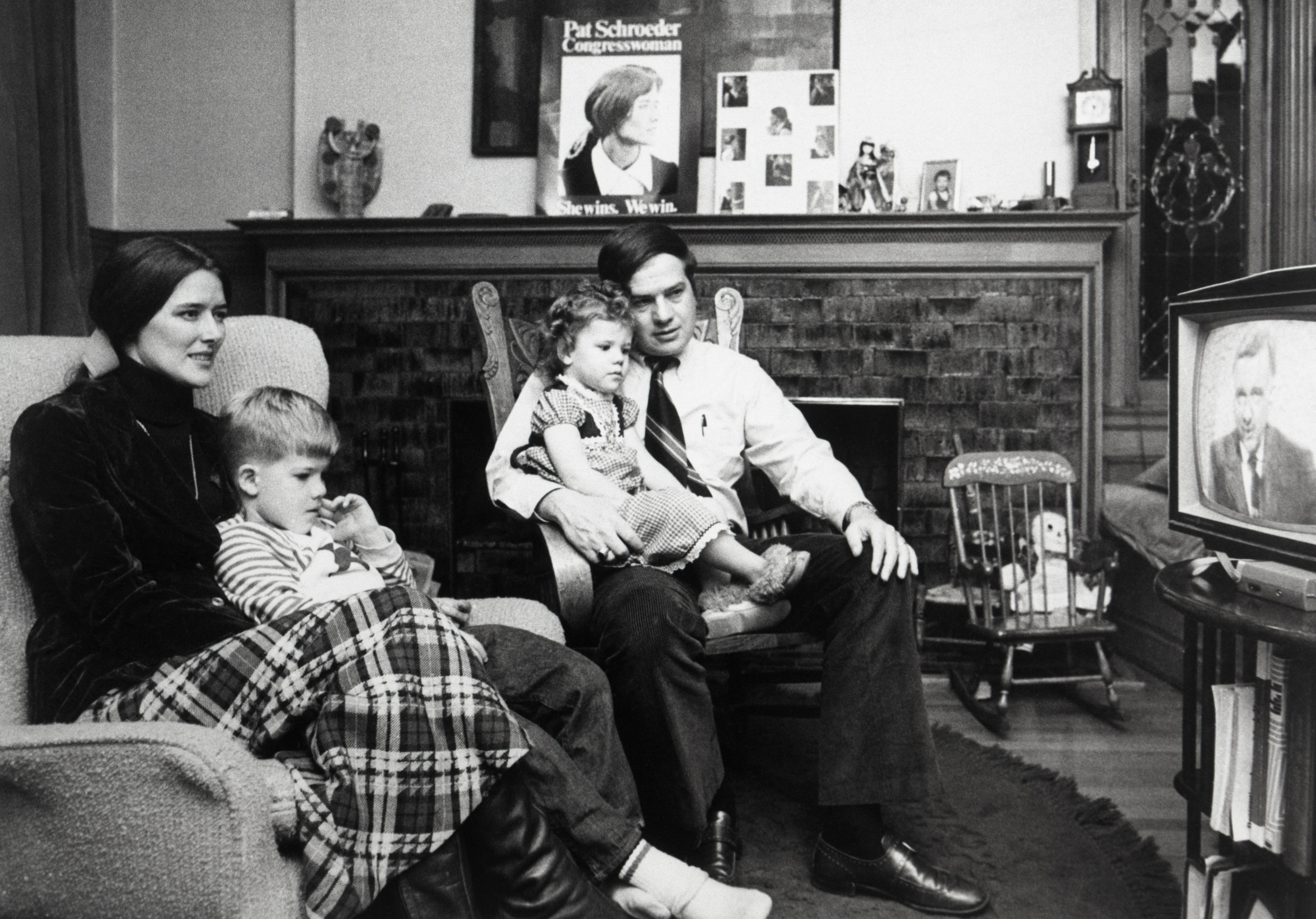 Schroeder watches election results with her family early on election night in 1972, when she beat Republican Mike McKevitt to win a seat in Congress. Pictured with husband James, and children Scott, 6, (left) and Jamie, 2.
Of note: The above photo was originally captioned to describe Schroeder as "lady Democrat" — one of the many signs about how women politicians were treated differently at the time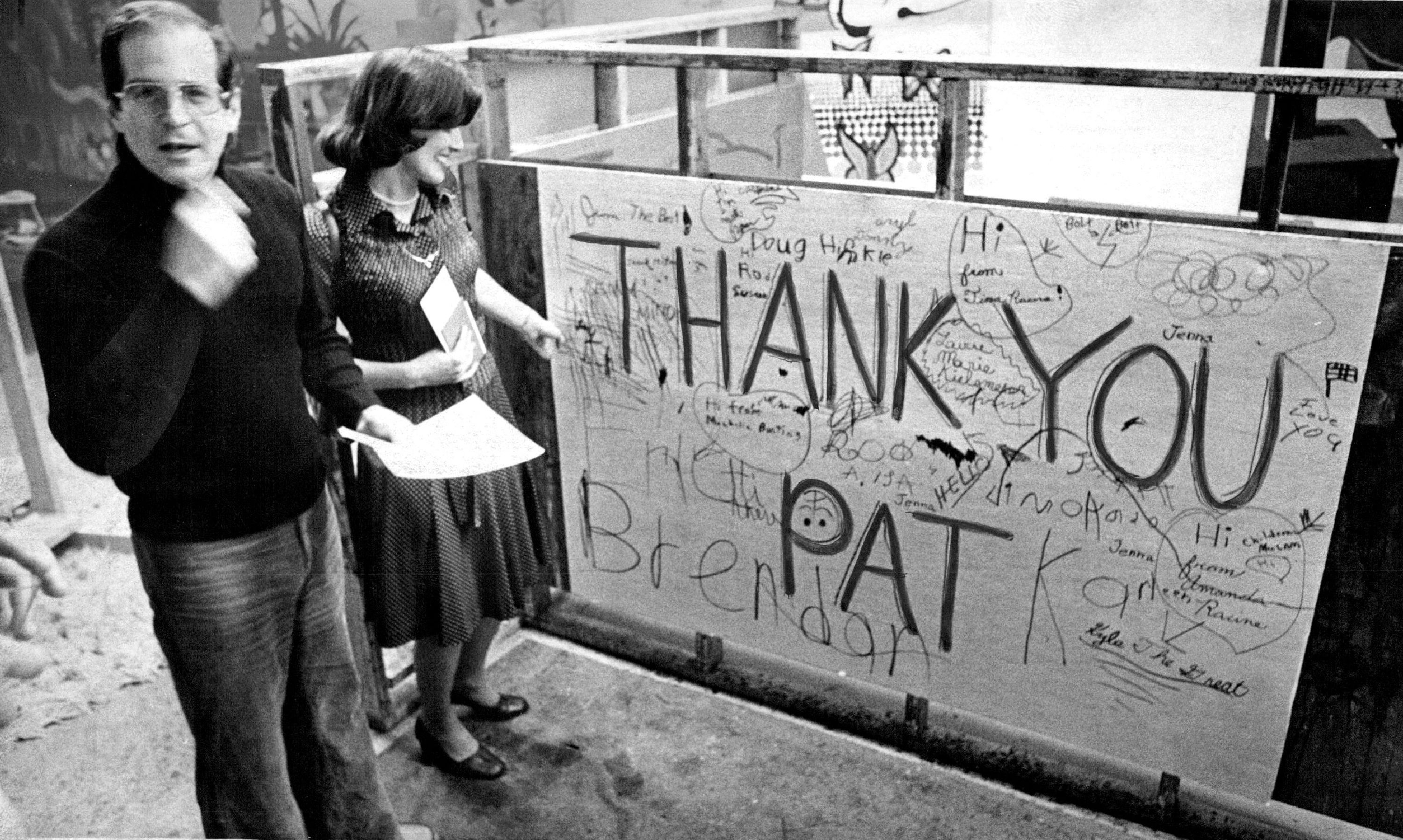 Schroeder won applause for helping families and children in Denver. Here, Richard Steckel, director of the Denver Children's Museum, accepted a $5,000 donation for her.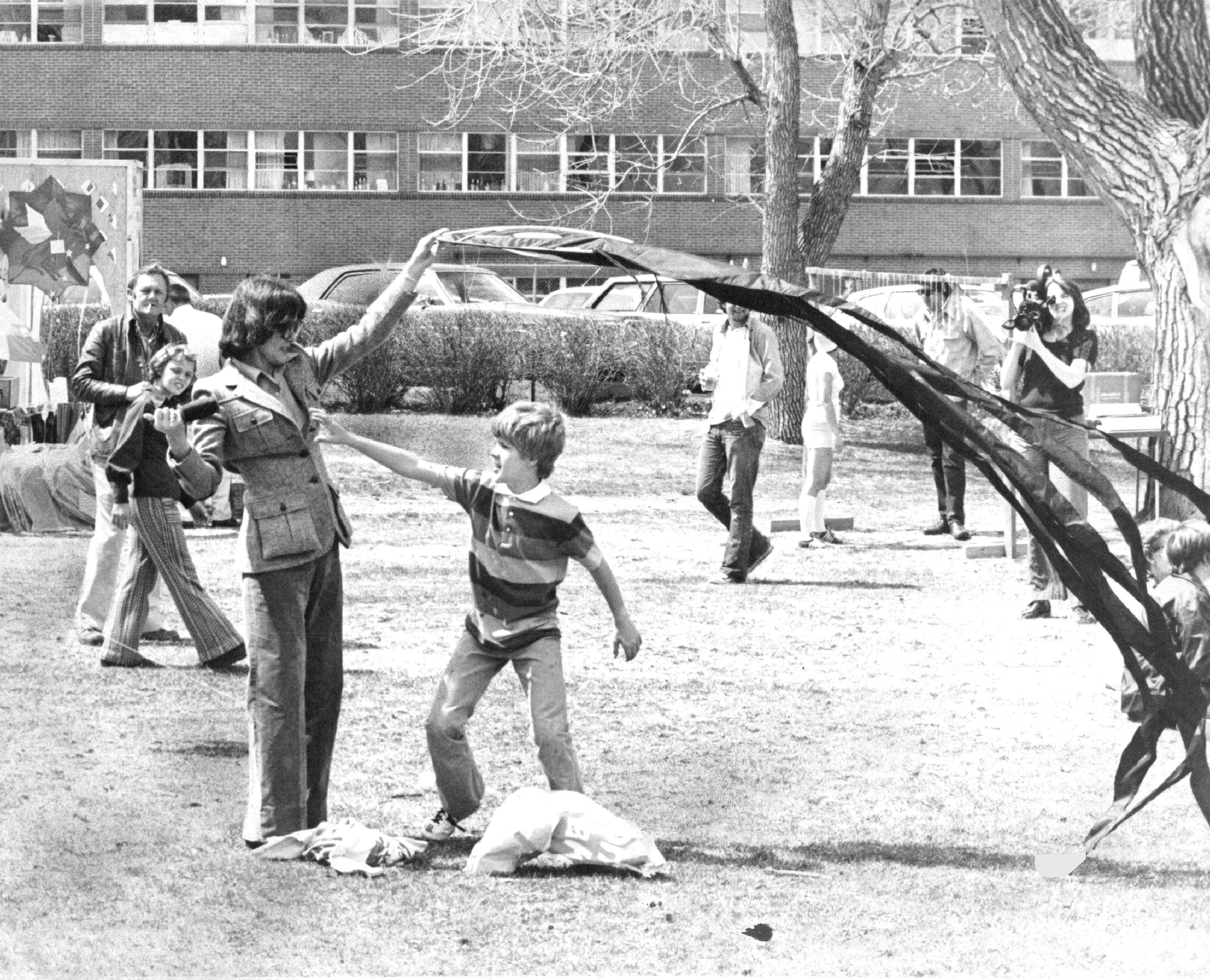 "So many people have told me to go fly a kite, I thought I'd take their advice," Schroeder quipped to a photographer as she participated with her son, Scott, at an event she sponsored at Regis College.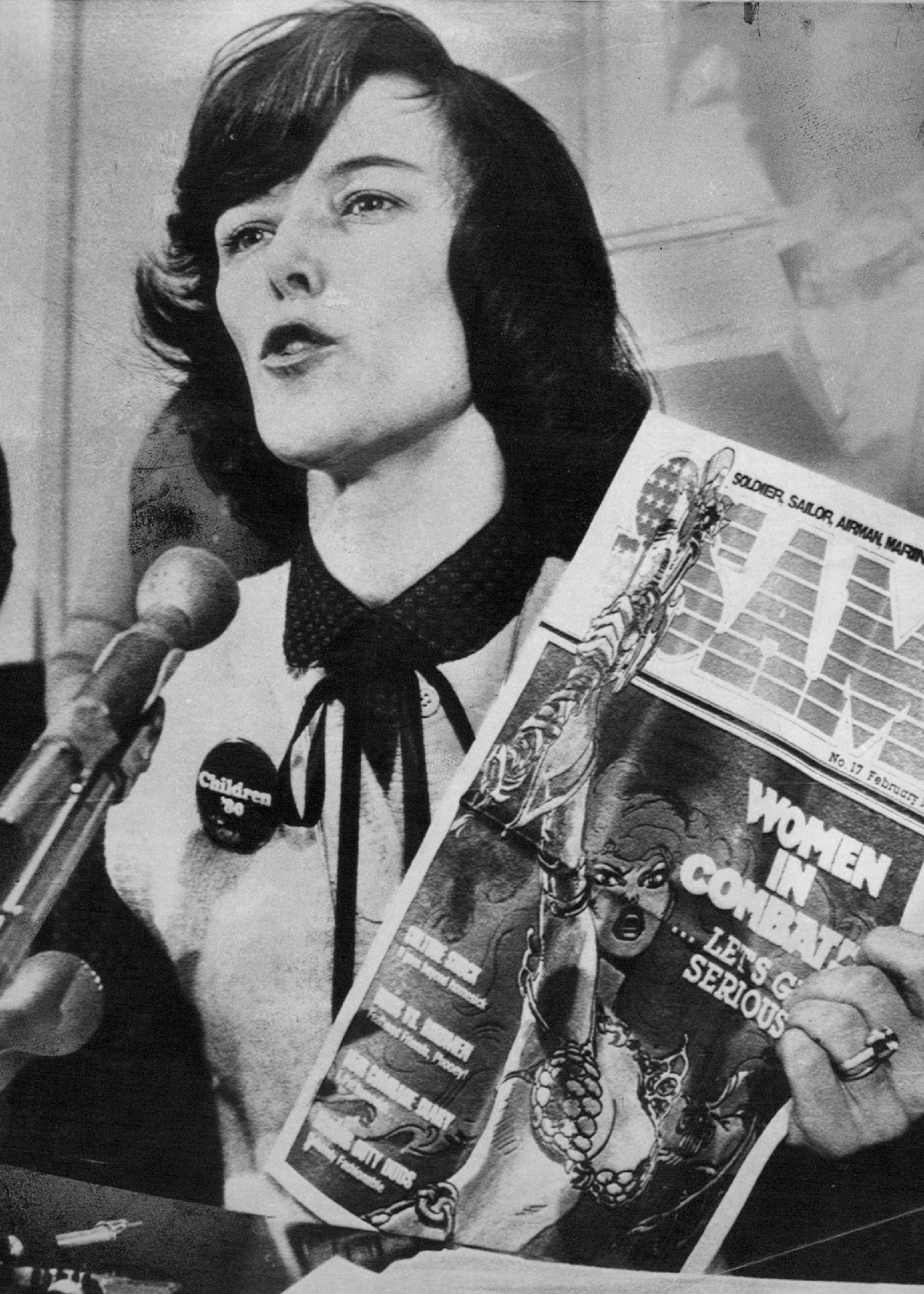 Schroeder was the first woman to serve on the House Armed Services Committee. Here, in March 1980, she's holding a magazine degrading women as an example of Pentagon waste.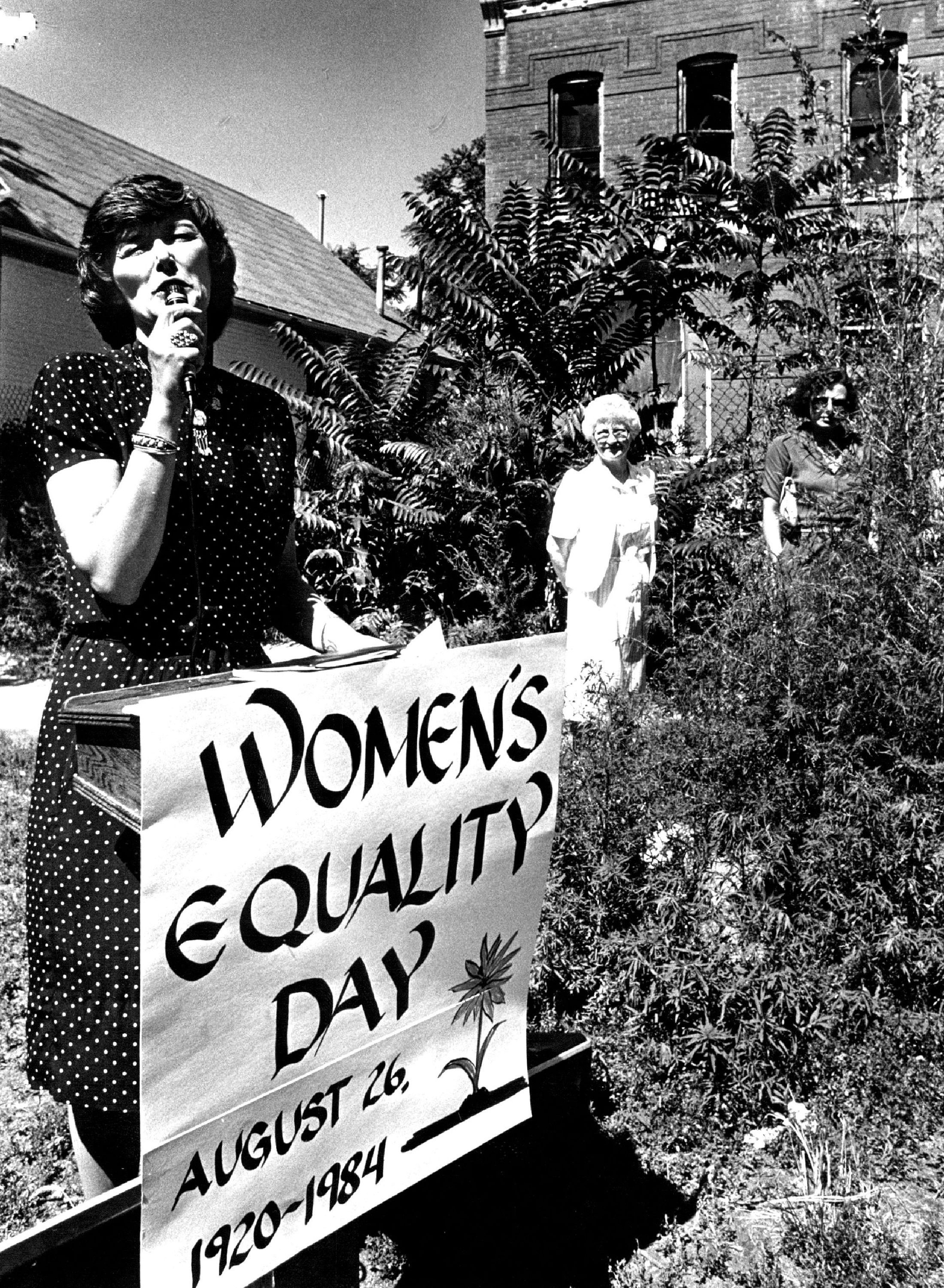 Women's rights were a key focus for Schroeder. In this photo from August 1984, she's speaking at a Women's Equality Day in Denver.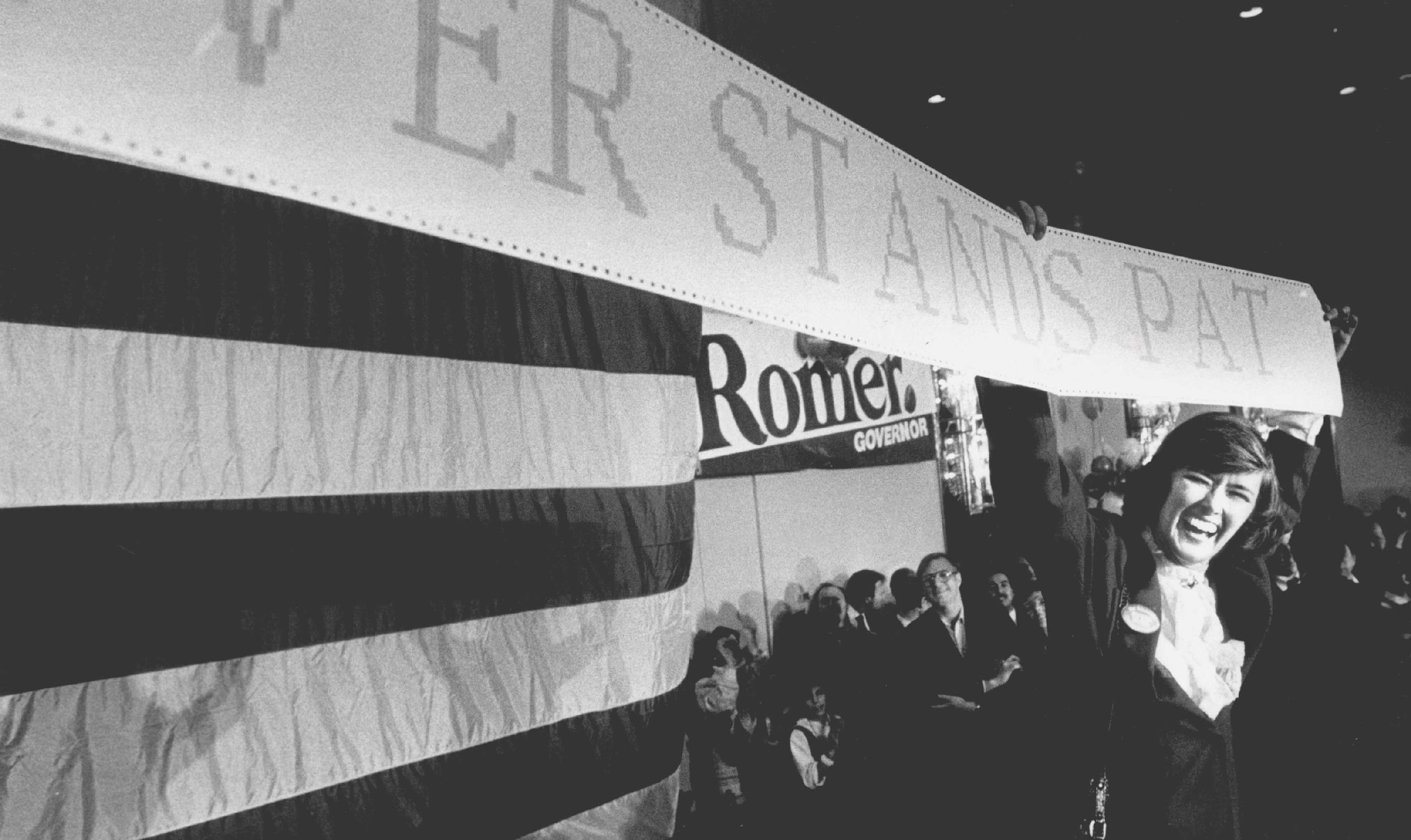 Schroeder celebrates her re-election victory in November 1986 at the Radisson Hotel in Denver.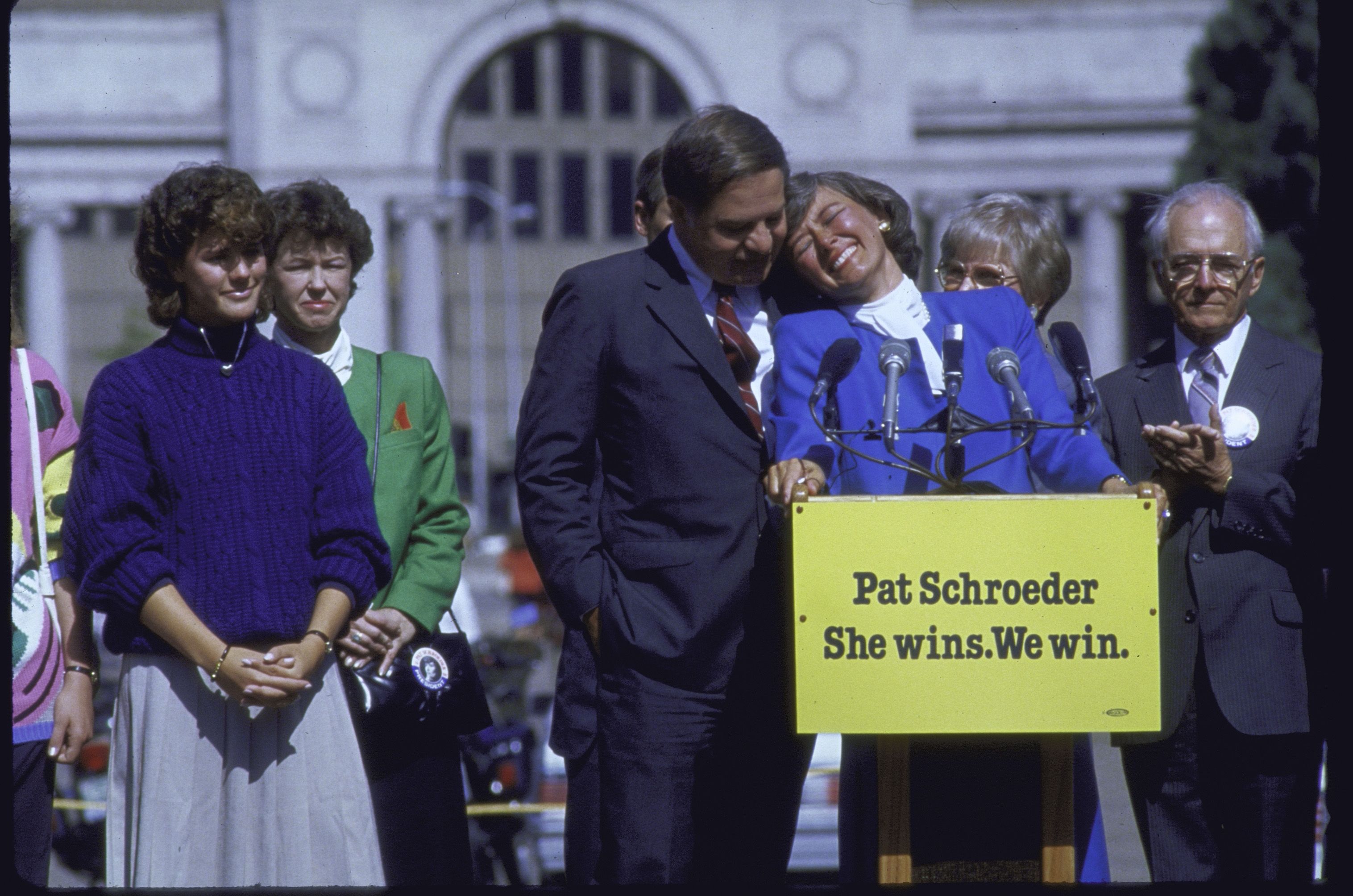 Schroeder briefly considered a run for president in the 1988 election, before announcing she wouldn't run (above) in September 1987.
Her tears on her husband's shoulder made headlines and sparked a discussion about how women politicians are treated differently in the media than men.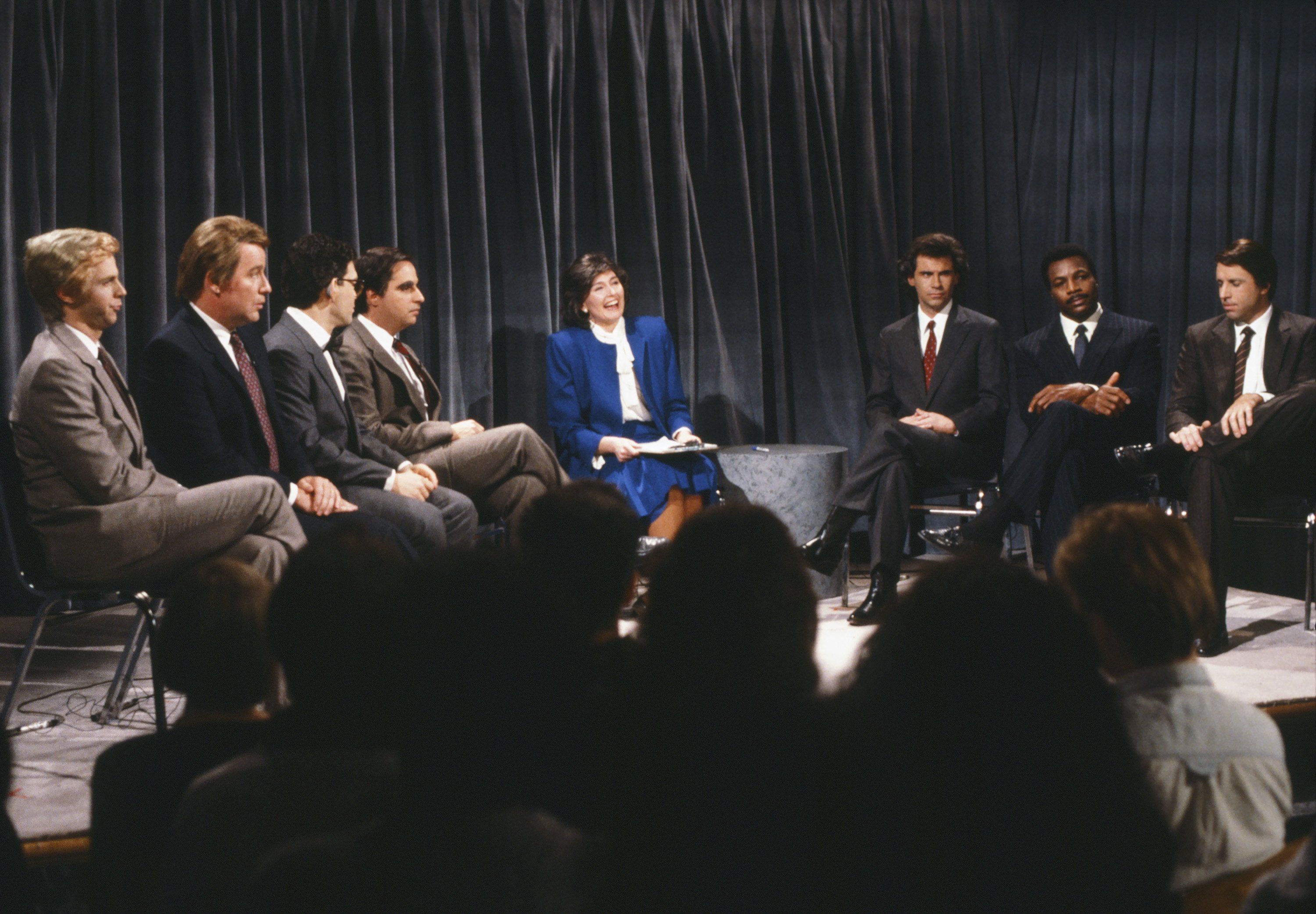 Nora Dunn, center, played Schroeder in a "Saturday Night Live" skit about the Democratic presidential debate. The January 1988 episode also featured actors Dana Carvey, Phil Hartman, Al Franken, Carl Weathers, Jon Lovitz, Devin Nealon and Dennis Miller, who played Coloradan Gary Hart.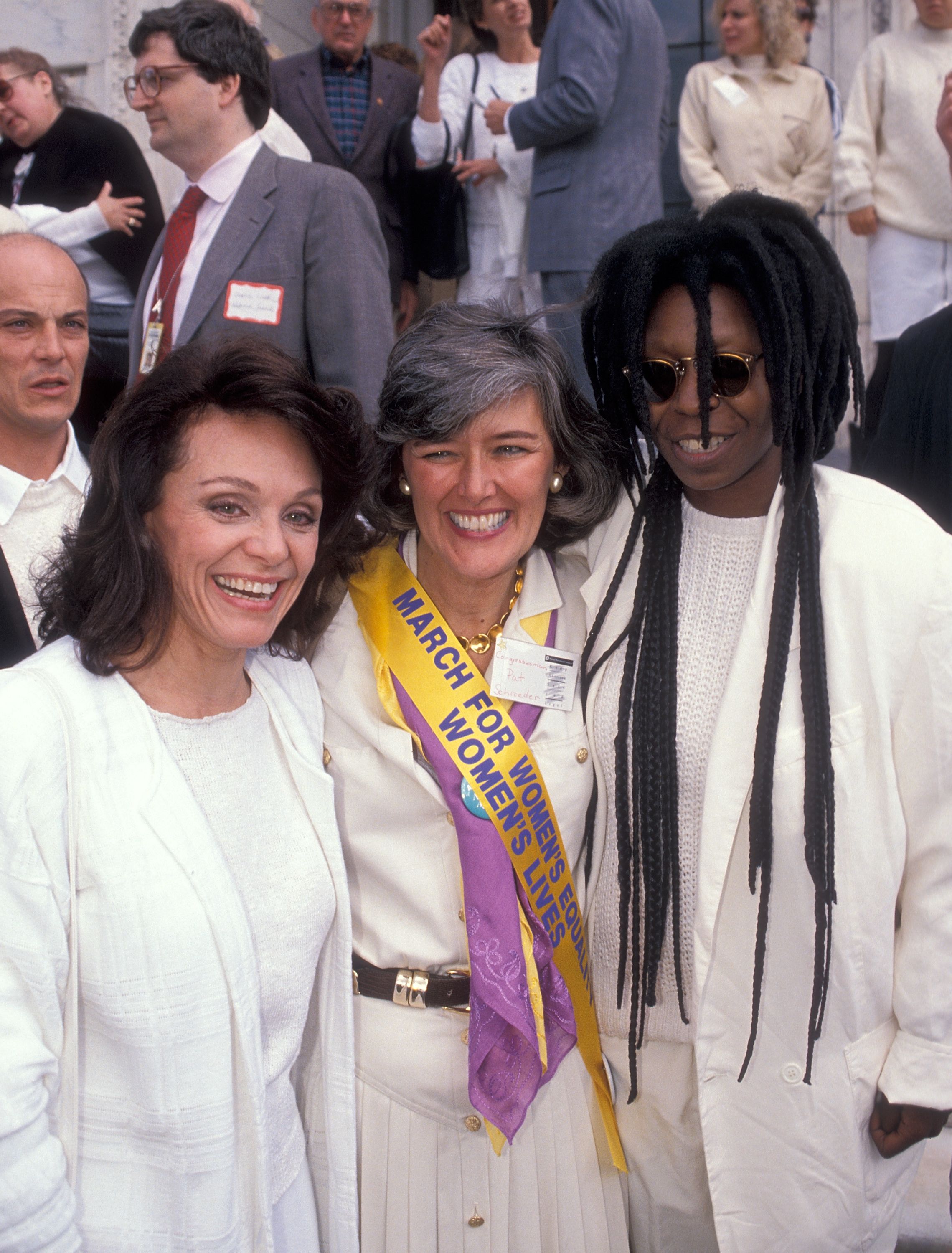 Schroeder, center, joined actors Valerie Harper and Whoopi Goldberg at the April 1989 National Organization for Women's "March for Women's Equality/Women's Live" Pro-Choice Rally on Capitol Hill.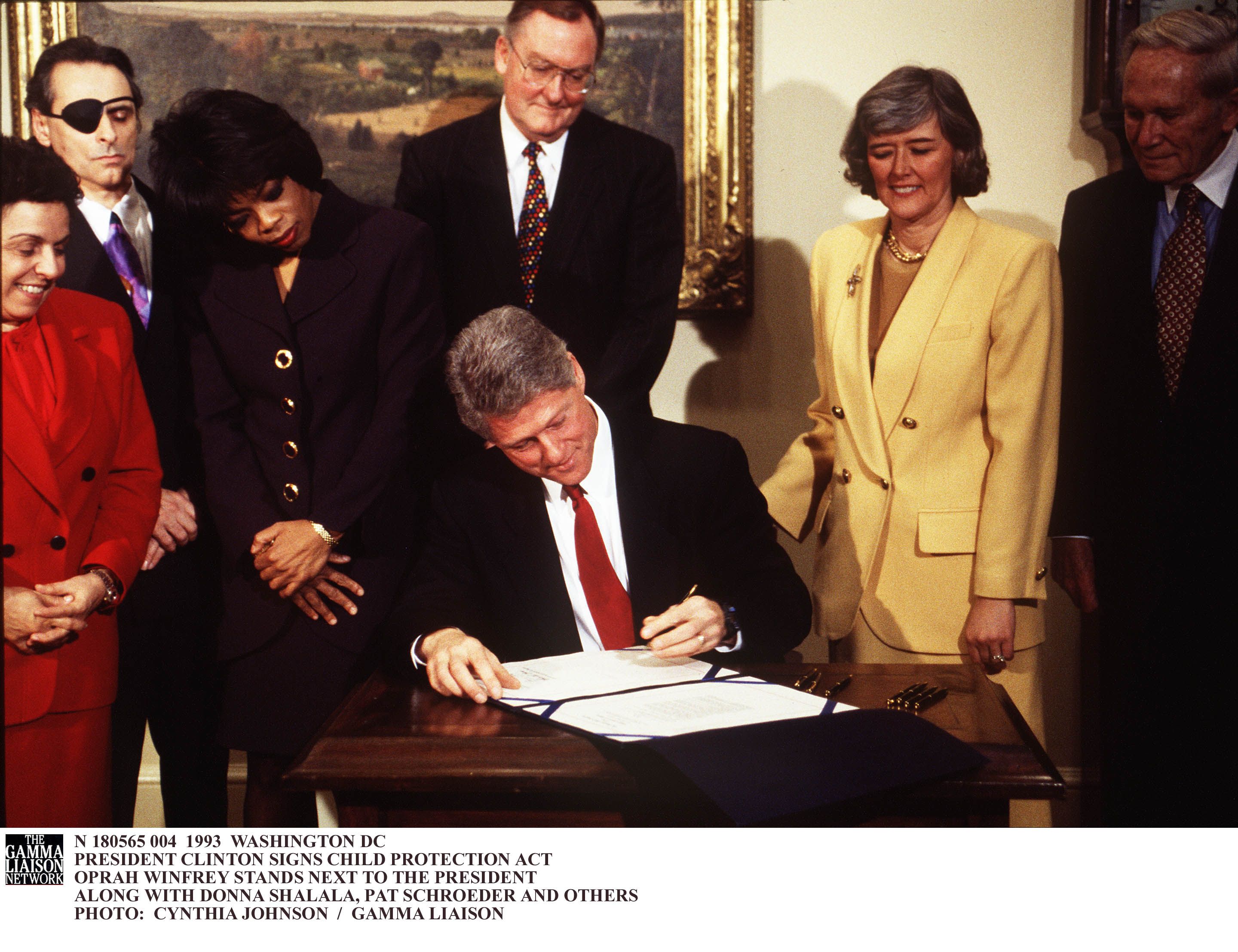 President Clinton signs Child Protection Act with Schroeder, in yellow, joining Oprah Winfrey and Donna Shalala at the ceremony.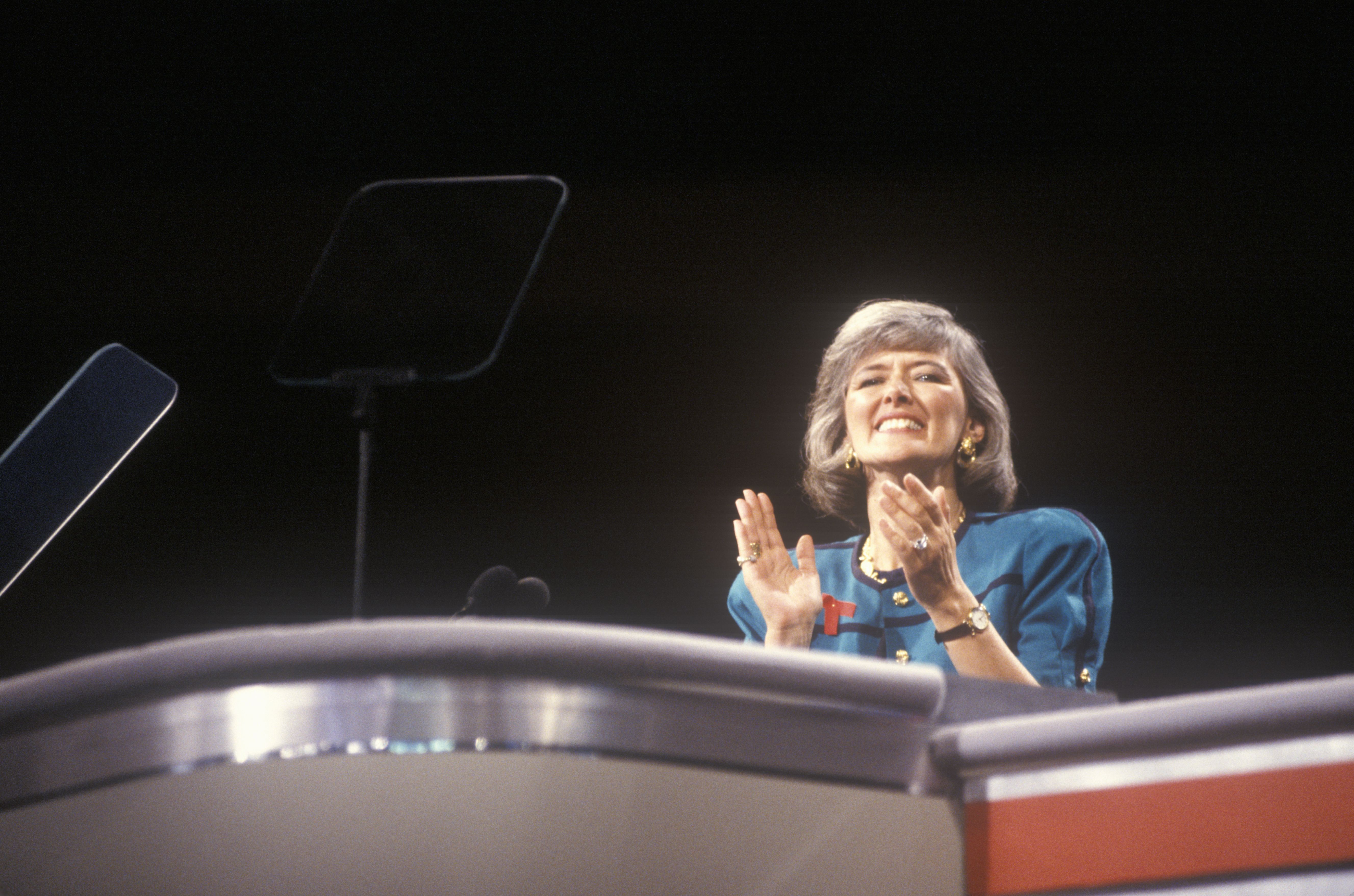 Schroeder remained a popular Democratic figure after leaving office. Here, she addresses the crowd at the 1992 Democratic National Convention in New York.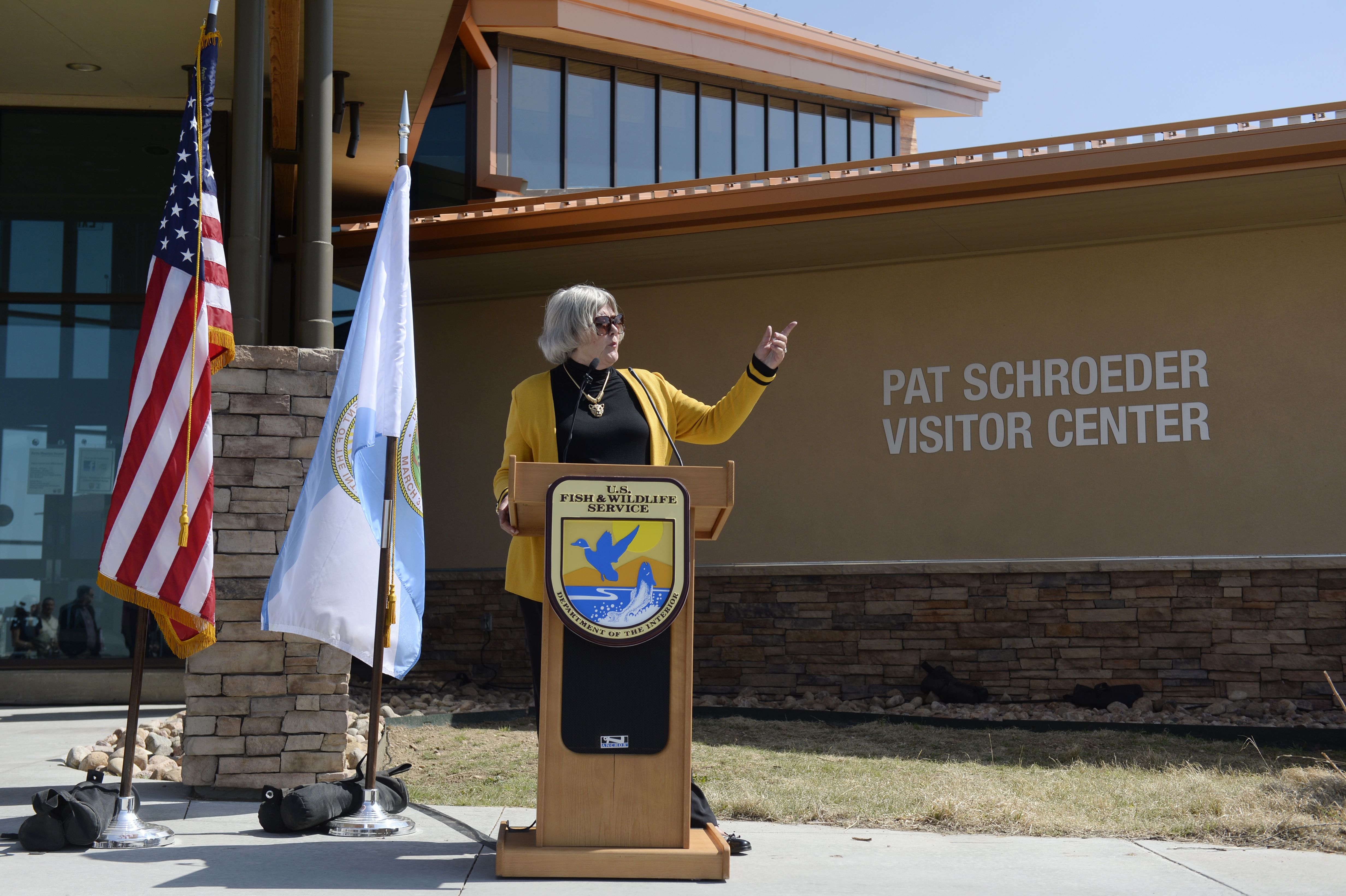 Schroeder speaks in April 2015 at the Rocky Mountain Arsenal National Wildlife Refuge Visitor Center, which is named in her honor.
More Denver stories
No stories could be found
Get a free daily digest of the most important news in your backyard with Axios Denver.