Political Pulse: Development rejected by voters across Denver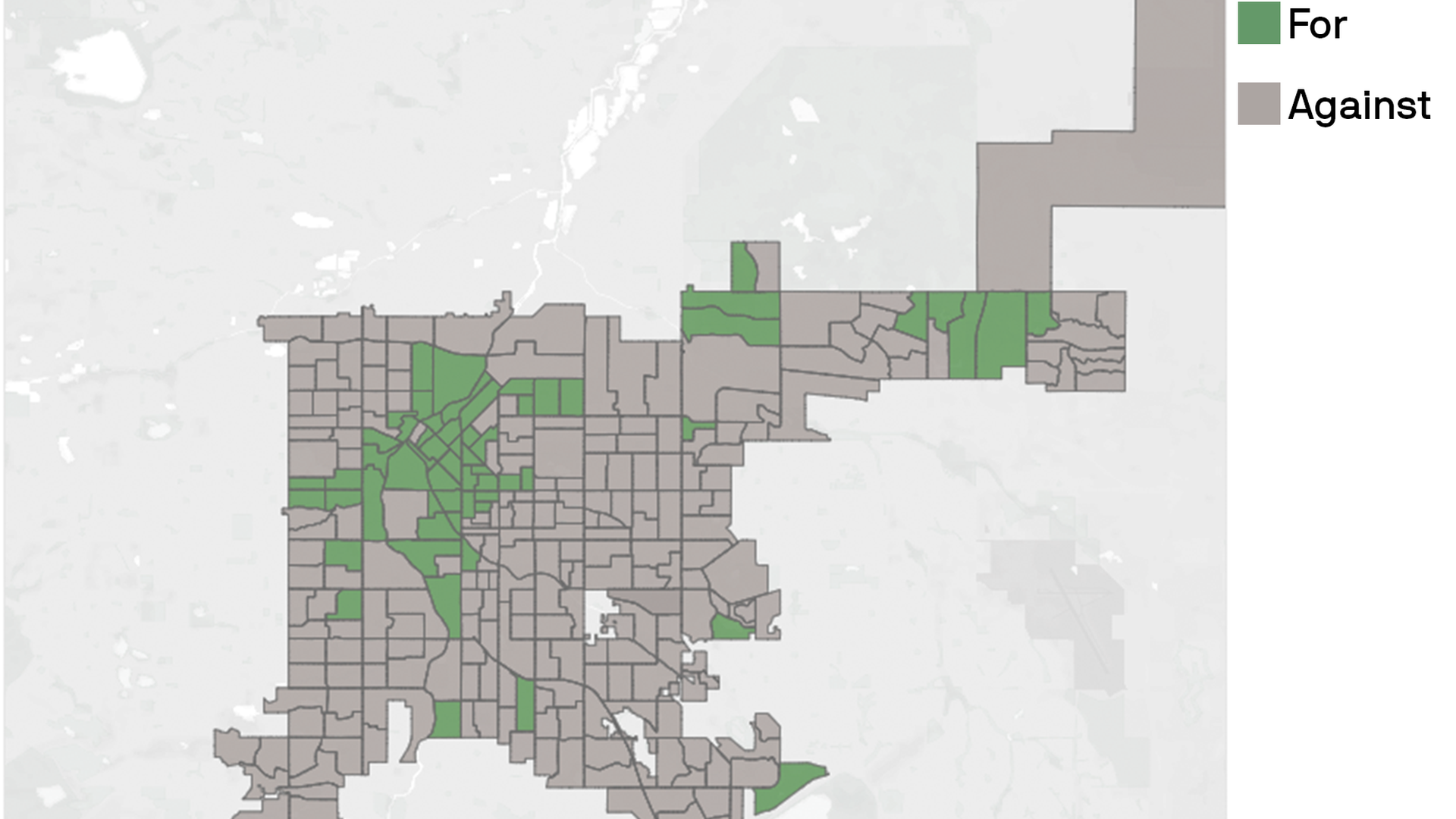 🗳 Political Pulse is a regular feature to help you catch up quick on local politics.
The rejection of the Park Hill Golf Course development came from voters across the city, not just those who live nearby, election data shows.
Why it matters: The result shows the widespread skepticism about developers in Denver after two decades of growth, and the depth of opposition from the surrounding community.
The other side: Only one neighborhood bordering the golf course — Clayton on the southwest side of the 155-acre parcel — supported the project.
The other support came from downtown precincts where development is an ordinary site and Green Valley Ranch.
👀 Facing repeated questioning about the slow counting of ballots, Denver's Clerk and Recorder Paul Lopez, a Democrat who won re-election Tuesday, fired back on Twitter, defending his election judges and telling people to "kindly STFU."
The response drew hundreds of "likes" online.
💰 U.S. Sen. John Hickenlooper didn't endorse a candidate for Denver mayor — a post he once held — but he did mysteriously donate to candidates, Axios found.
The intrigue: The Democrat made donations of roughly $100 each to 10 candidates on Feb. 28. The campaign finance records show him listed under three variations of his name, often just his first initial and middle name.
Hickenlooper's employer and occupation are listed inconsistently, but mostly as an executive at the state of Colorado, a job he no longer holds. And he lists two different addresses, including a P.O. box in a different zip code from his home.
Why it matters: The discrepancies in donations make it difficult for the public — and campaigns — to know if it's a legitimate contribution.
Mayoral candidate Terrance Roberts returned his donation from Hickenlooper because the campaign "couldn't confirm" the donor's identity, records show.
Between the lines: Hickenlooper donated $100 to Lisa Calderón, a progressive candidate backed by local Democratic Socialists of America, but also listed a $0 donation to her with a note that read, "doesn't meet values."
What he's saying: Hickenlooper spokesperson Kaitlin Hooker confirmed the senator made the donations but could not elaborate on the inconsistencies and Calderón comment.
📉 1 number to go: If you want to get a sense of voters being overwhelmed with such a lengthy list of candidates for mayor and council, take a look at the undervote.
Be smart: The undervote is how many people cast ballots but skipped voting in a certain contest.
By the numbers: In the at-large race for city council, where nine candidates battled for two spots, more than 63,000 voters didn't make a pick — that's 1 out of every 3 ballots cast, preliminary election results show.
More Denver stories
No stories could be found
Get a free daily digest of the most important news in your backyard with Axios Denver.