Kelly Brough makes a political about-face in Denver mayor's race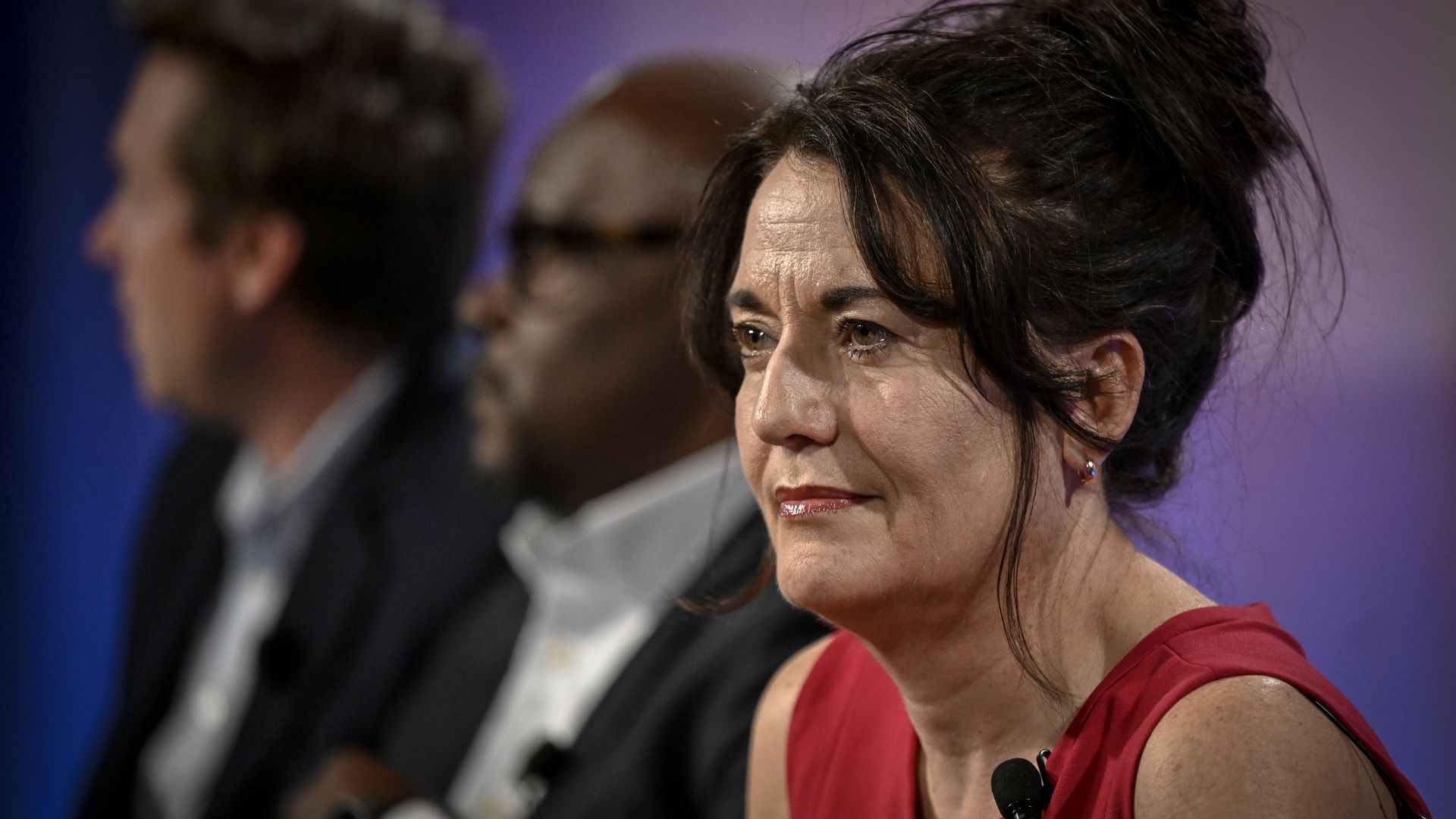 As Denver Metro Chamber of Commerce CEO, Kelly Brough defended oil and gas fracking and testified at the statehouse against greenhouse gas reduction targets because it would hurt the economy.
Yes, but: That was then. Now a few years later, Brough is making a political about-face as a candidate for Denver mayor.
What's new: She tells Axios Denver that she opposes oil and gas production near the city's airport and supports efforts to boost renewable energy and cut carbon pollution.
Brough voiced "strong support" for paid family and sick leave for employees and vowed not to alter the city's minimum wage increases.
Why it matters: The political reinvention raises questions about where she stands on major issues important to Denver voters and her progressive credibility.
What she's saying: "The constituency I'm running to represent are the residents of Denver, and that's fundamentally different when you're the head of the chamber of commerce," she told John in an interview Thursday.
The big picture: The Democratic takeover at the state Capitol led by Gov. Jared Polis in 2019 — later renewed in the 2022 election — shifted the conversation from the free market to workers' rights, cost of living and environmental protection.
Between the lines: Earlier in the campaign, Brough said during a 9News debate that she couldn't think of any instances where business interests don't align with the interest of people.
The remark drew a quick rebuttal from rivals who pointed to paid family leave programs and environmental regulations as important mandates that companies often oppose.
Reality check: Brough said at the debate she opposed the 2020 ballot initiative to mandate paid and sick leave because it didn't provide 100% reimbursement for missed wages.
But that runs counter to the arguments she made at the time. Then, Brough said the program would burden small businesses with more costs and the chamber challenged the ballot initiative in court for violating the Taxpayer's Bill of Rights.
Asked about the diversion, she said she agreed with her comments at the time that "small business sometimes does need a unique approach to issues."
Of note: When it came to advocating against legislation at the chamber, Brough said it wasn't about which party proposed the measure. "It was all about working to build an economy for everyone in it," she told us.
More Denver stories
No stories could be found
Get a free daily digest of the most important news in your backyard with Axios Denver.