Inside Leslie Herod's leadership that some say led to toxic workplace culture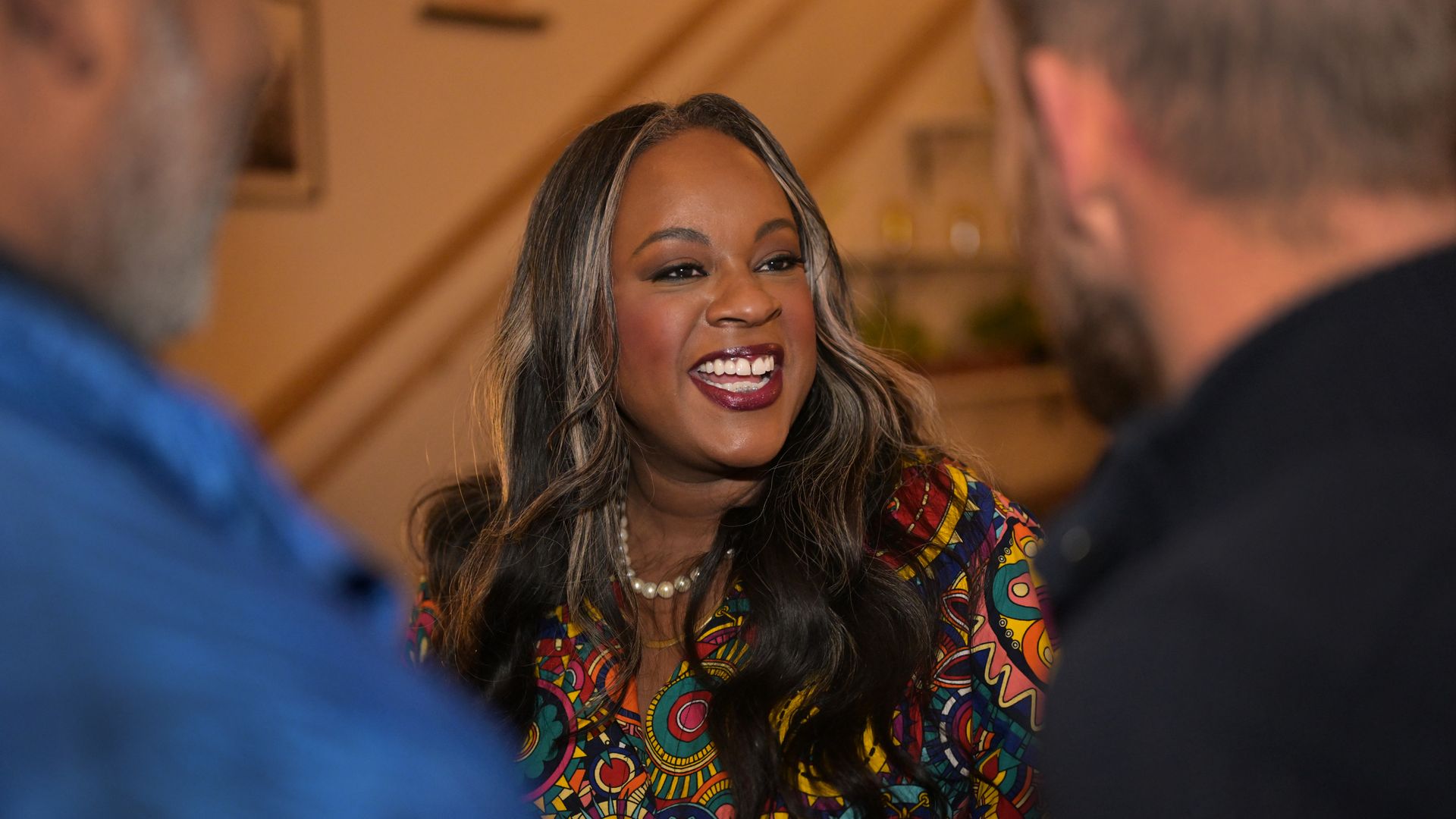 Leslie Herod's leadership style as a state representative is facing intense criticism as she runs for Denver mayor.
Driving the news: More than a dozen current and former lawmakers, lobbyists, political strategists and legislative aides tell Axios Denver that Herod bullied, berated or belittled them when they worked with her.
Why it matters: Her management style is emerging as an issue in the mayor's race, where Herod, a Democrat, is considered one of the leading candidates.
If elected, she would run a city government with 11,000 employees.
Details: In interviews with Axios, Herod's colleagues and associates shared similar experiences while working with her during her six-plus years at the Capitol. They used the same words to describe a toxic work environment, with some suggesting her behavior amounted to verbal harassment and others calling it inappropriate.
A Latino advocacy organization confirmed it no longer assigns interns to work in Herod's legislative office after two of its fellows reported experiencing an unhealthy work environment.
Herod's former colleagues and associates spoke to Axios on the condition of anonymity because they feared retribution.
The intrigue: One veteran Democratic strategist, Sheena Kadi, went public with concerns about Herod, saying she won't be supporting her campaign for mayor because she is not a good boss.
"I've been lucky to hire four former staff, interns, and volunteers of hers," she tweeted in late February, describing Herod but not naming her. "They were excellent staff who had so much trauma from working with her."
Kadi declined to comment in more detail.
The other side: Herod would not respond to messages and her campaign declined to make her available after multiple interview requests.
In a statement to Axios Denver, she did not address the accusations, and instead credited her staff for helping on the toughest issues and working to get results.
Of note: Her reputation is no secret at the Capitol, and her own colleagues didn't select her for the second-most powerful post as majority leader in 2020.
In one public episode last year, Herod said the House Appropriations Committee, which she led, would take up a bill on hands-free driving requirements but then she refused to hold a vote.
Between the lines: The Legislature implemented a new workplace harassment policy in 2019 after a series of complaints about sexual harassment exposed a toxic culture. The policy includes a more limited definition of harassment that applies only to protected classes and amounts to "severe or pervasive."
The complaint process is confidential and it's not clear whether any complaints were filed against Herod.
What they're saying: Herod's allies at the Capitol say her image as an assertive boss and lawmaker is unwarranted and misconstrued because she's a fierce advocate for her causes.
Moreover, they say she's moved the ball and accomplished significant wins at the Capitol in the face of opposition, such as a measure to toughen accountability among law enforcement officers.
"I think she is a great leader and has moved the ball forward on a lot of big topics," said Senate President Steve Fenberg, a Boulder Democrat and friend of Herod.
"When you are a Black woman who is strong and passionate and direct, there is the racist trope of the angry Black woman, and I think that is being used against her," state Sen. Faith Winter, who endorsed Herod in the mayoral race, told us.
What to watch: Herod's rivals in the crowded race may use her statehouse record to gain the upper hand.
One challenger, Kwame Spearman, previously tweeted a reaction to Kadi's post on Twitter, saying "allegations of this kind must never be ignored." Spearman later deleted the post because it was sent by a staffer without approval, his spokeswoman Tiffany Coolidge said.
More Denver stories
No stories could be found
Get a free daily digest of the most important news in your backyard with Axios Denver.