How Colorado's population grew and why it matters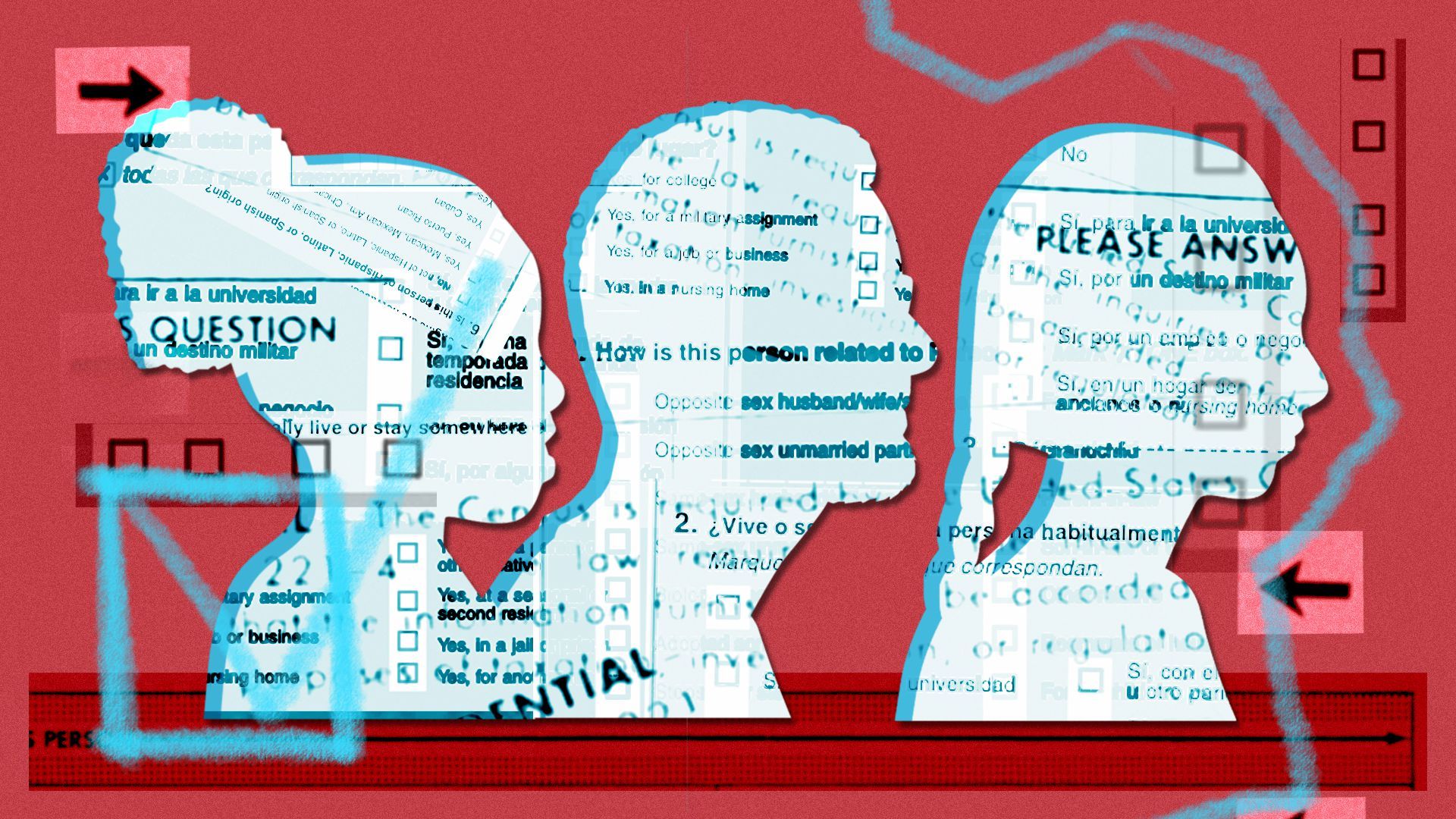 New U.S. Census figures show Colorado is growing more urban and more diverse, as Axios Denver first reported, but the most significant data point is the spiking growth north of Denver.
Three counties — Broomfield, Weld and Larimer — rank among the top five in terms of growth at 20% or greater.
Why it matters: The redistricting process takes center stage with the release of the census figures.
The numbers increase the likelihood that Colorado's new 8th Congressional District will land in this region and possibly reshuffle the partisan makeup of the state's delegation and the current representation for the Denver metro area.
By the numbers: Colorado's population now numbers about 5,774,000 people, a 15% increase from 2010 that ranks it among the top states for growth. That growth is what gave the state an additional congressional seat.
The largest county in the state is now El Paso, which surpassed Denver.
16 of Colorado's 64 counties lost population, all of them on the state's rural outskirts.
What's more: The state is now 65% white non-Hispanic, a decrease of 5% from a decade ago. The Latino population increased slightly to 22%.
Four counties in Colorado now have a non-white majority, an Axios analysis of 2020 census data finds, part of the 13% nationwide.
The count increased with the addition of Adams County, one of the state's largest and a key political battleground.
The big picture: Colorado's demographic shifts matched national population trends.
For the first time ever, the U.S. white non-Hispanic population declined as urban areas grew and rural areas shrunk, Axios' Stef Kight reports.
Zoom in: Denver's population is near 716,000, a 19% increase from a decade ago.
The state's largest city is getting more white as housing becomes more expensive and harder to find, census numbers show.
The city's white population increased 2% as Latino decreased 4% and Black decreased 1%.
What to watch: In northern Colorado, Greeley led the population boom as the nation's fourth fastest growing metro area.
Much of the increase came from Latinos, which is also true in Adams County to the south.
What they're saying: When it comes to drawing new congressional and legislative political boundaries, Democratic activist Marco Dorado told The Colorado Sun that the Latino population "can't be overlooked."
More Denver stories
No stories could be found
Get a free daily digest of the most important news in your backyard with Axios Denver.