Colorado's haphazard approach to masks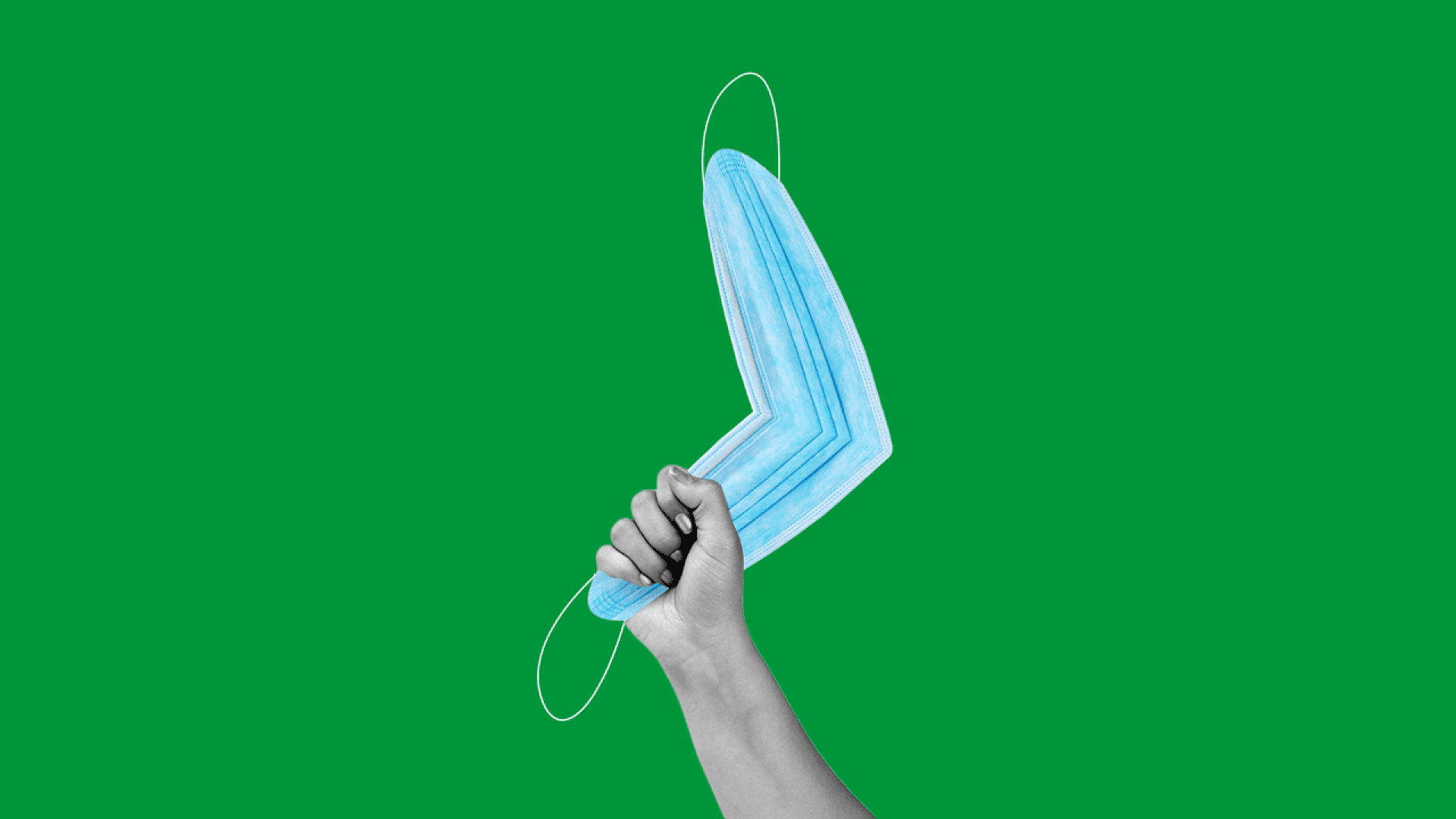 The COVID-19 pandemic recently took a serious turn amid the Delta variant's spread, but the Denver area didn't seem to notice.
In grocery stores, bars and shops across the area this weekend, the renewed public health precautions advising the vaccinated to wear masks indoors were met with a mix of acceptance, frustration and indignation, as the Axios Local team reported.
Alayna stopped by more than half a dozen restaurants, bars and stores, and masks were scant in every place, among both patrons and employees.
John took a spin through Cherry Creek shops and walked Tennyson Street. Less than 1 in 5 people were wearing face coverings or distancing.
Why it matters: As COVID-19 cases surge, the country is once again in the throes of a fraught cultural and political debate over face masks.
The CDC lists most counties in the Denver metro area at "substantial" risk of coronavirus spread.
But the limited responses from the state and local authorities in Colorado shows most people don't feel compelled to change behavior.
State of play: Across the metro area, public health officials are issuing new alerts recommending everyone — regardless of vaccination status — wear masks in public indoor spaces, aligning with the new recommendations from the Centers for Disease Control and Prevention.
The local recommendations — which stop short of mandates — apply in Jefferson, Broomfield, Adams, Arapahoe and Douglas counties.
Denver is not embracing the CDC's guidance, instead telling people and businesses to "make the decision … that is best for them."
Gov. Jared Polis said Friday he won't mandate that state employees get vaccinated, but those who acknowledge they didn't get the shots must take twice-weekly coronavirus tests and wear masks indoors.
The state extended a mask mandate for certain congregate settings and the unvaccinated.
What's next: More school districts are expected to release their guidance this week. Denver's rules may come as early as today.
Jefferson County schools announced students ages 3 to 11 will be required to wear masks indoors and so will unvaccinated staff.
Aurora Public Schools will not mandate masks for students and only require them for unvaccinated employees.
Be smart: The latest Delta development concerning people comes from an eye-opening CDC presentation that showed the variant is as transmissible as chicken pox.
Scientists who studied a big COVID-19 outbreak in Massachusetts concluded that vaccinated people who got so-called breakthrough infections carried about the same amount of the coronavirus as those who did not get the shots.
Yes, but: Top White House health officials contend that vaccinated people don't transmit the Delta variant at the same rate as unvaccinated people.
The bottom line: If you're vaccinated, consider being more careful. If you're unvaccinated, consider getting the shots.
More Denver stories
No stories could be found
Get a free daily digest of the most important news in your backyard with Axios Denver.