Ohio Gov. Mike DeWine is hooked on phonics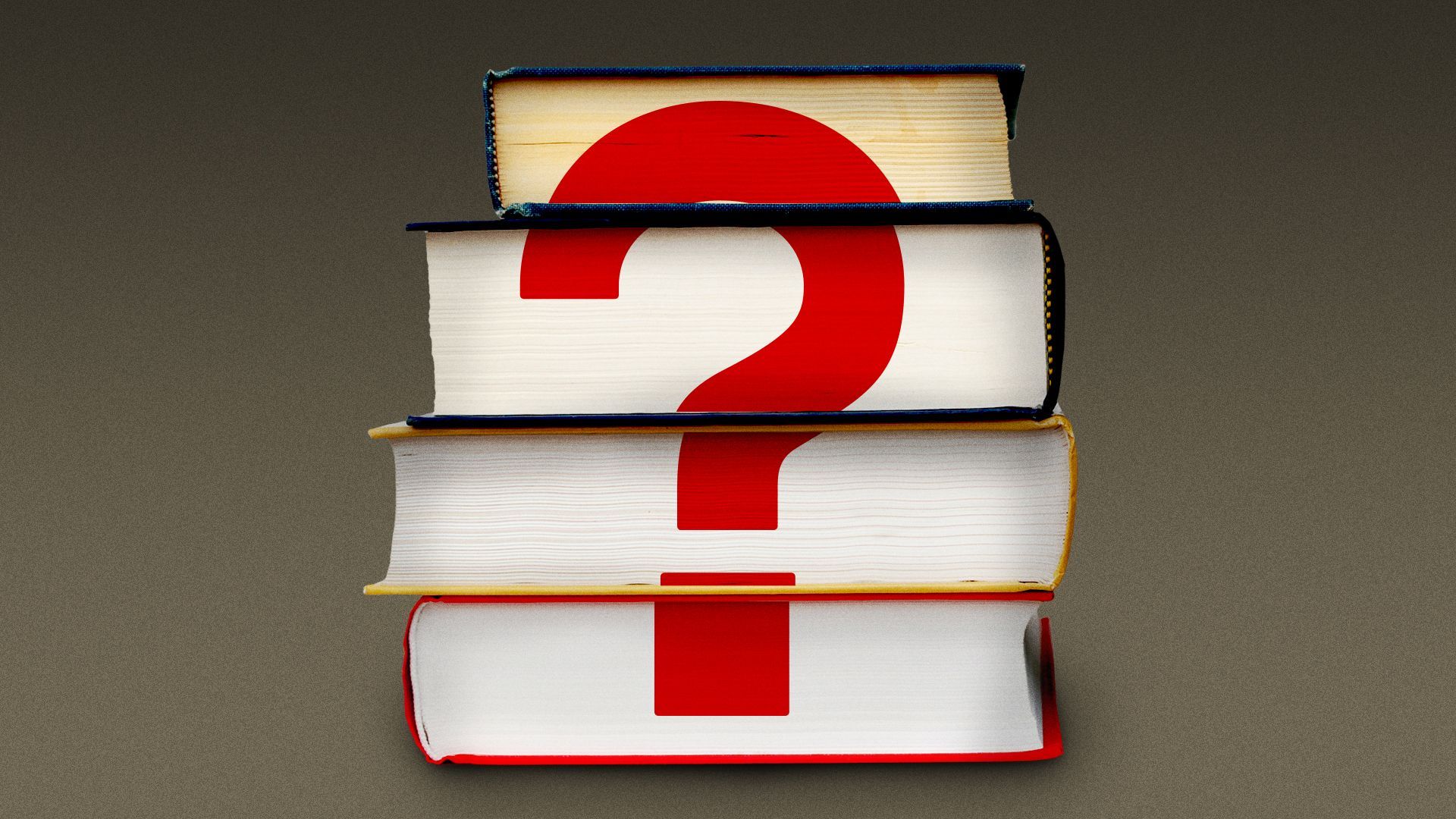 Ohio could soon overhaul how elementary students learn to read by requiring teachers to use methods focused on sounding out words, or phonics.
Why it matters: Just 60.1% of Ohio third graders scored proficient or higher on the state reading assessment in the 2021-22 school year.
An inability to read impacts kids' learning in other subjects.
Driving the news: Gov. Mike DeWine wants to mandate that all K-12 schools use programs aligned with "the science of reading" by fall 2024, per his 2024-25 state budget proposal.
It allocates $162 million for schools to train teachers, support 100 literacy coaches and buy learning materials, but only from a state-approved list.
It also bans "three cueing," a teaching approach that uses context clues like sentence structure and pictures, unless districts obtain a waiver.
Context: The national education pendulum is swinging away from three cueing.
The shift follows extensive reporting by Emily Hanford for American Public Media that highlights research on what happens cognitively when kids learn to read. The ongoing reporting series exposed flaws in current practices and popularized the "science of reading" phrase for phonics.
As of last summer, 29 states and the District of Columbia had passed laws or implemented policies related to the idea, Education Week reports.
Between the lines: It's difficult to evaluate the big picture regarding how Ohio's districts are teaching students.
Our state historically hasn't mandated curriculum for any subject, emphasizing districts' "home rule" decision-making.
What they're saying: "We just don't think it's appropriate to have language in the law that micromanages what happens between teachers and students," Ohio Education Association president Scott DiMauro tells Axios regarding the budget proposal.
What we're watching: Columbus City Schools started shifting its early literacy curriculum toward phonics-based instruction in 2020 at a price tag of at least $15 million.
Zoom in: School board member Carol Beckerle says it's a big, but necessary pivot — one she likened to "asking teachers to change religion."
The retired district intervention specialist tells Axios she had to help some high schoolers with basic reading skills during her career.
"They knew there was a code, but nobody taught it to them," she says.
What's next: Lawmakers are combing through DeWine's proposal and will finalize the state budget for him to sign by June 30.
Of note: Timothy Shanahan, founding director of the Center for Literacy at the University of Illinois Chicago, tells Axios that evidence shows teaching phonics benefits students — but it also isn't a cure-all, as some might suggest.
"It's important, it should be there. But there's more to reading than just that," he says, noting the importance of vocabulary, grammar, reading comprehension and a child's home environment.
The bottom line: "I guess what I'd rather see leaders doing is saying, 'Wow, if a journalist was able to find this gap, I wonder what other gaps exist?'"
More Columbus stories
No stories could be found
Get a free daily digest of the most important news in your backyard with Axios Columbus.