Columbus readers remember the blizzard of '78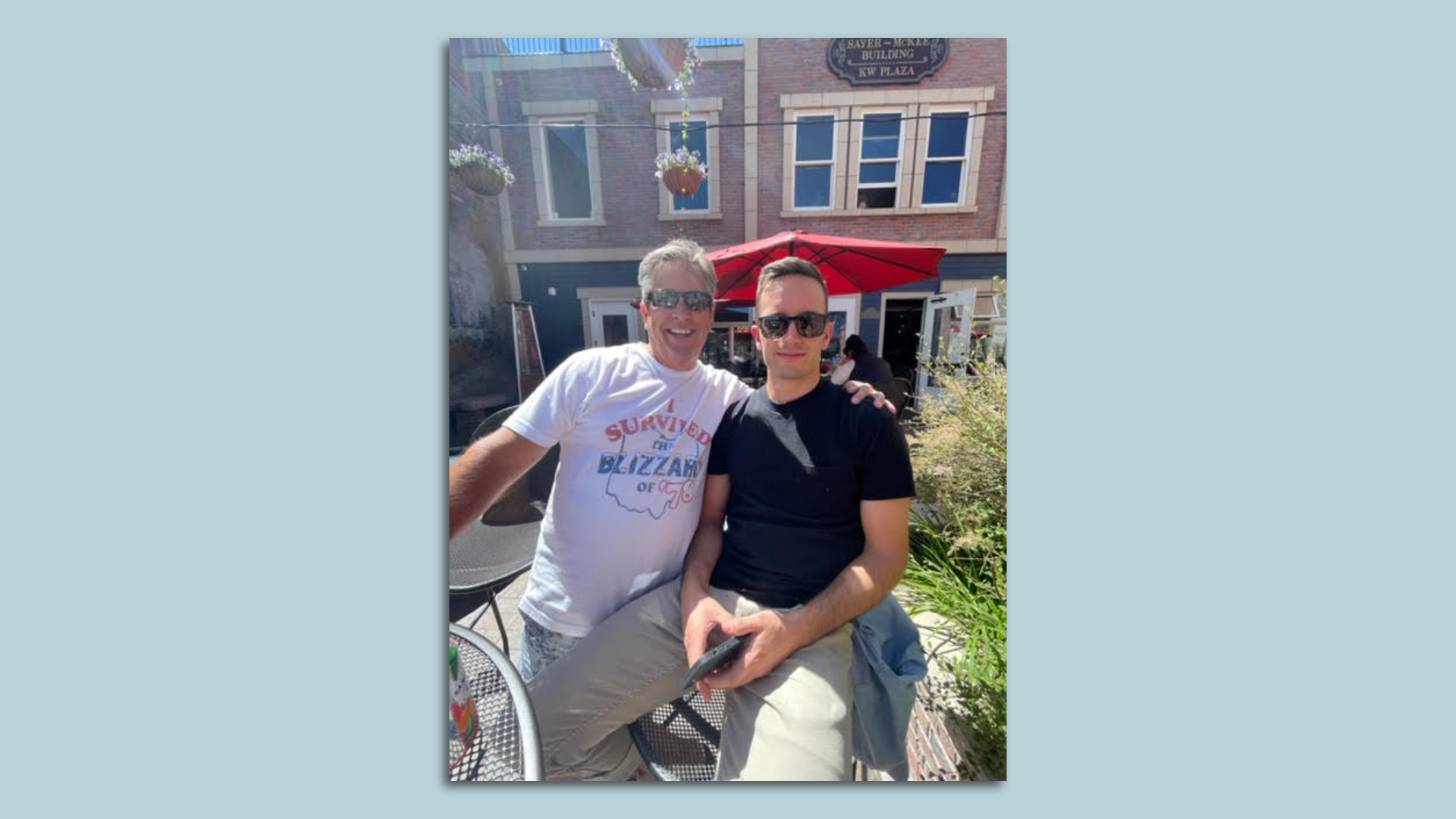 It's been 45 years since Ohio suffered its worst blizzard in history. The series of deadly storms brought extremely heavy winds, frigid temperatures and record-high snow drifts.
Thank you to our readers who shared their memories of the Great Blizzard of 1978:
Kyle H.: My dad LOVES to tell the story of how my grandfather made him go into work despite the blizzard. It's brought up at every family reunion.
He worked at a grocery store and he ended up staying there for three days by himself until the roads were clear enough to get home.
He owns a "I survived the Blizzard of '78" T-shirt.
Jamie C.: I was 1 the year of the blizzard. My mother and I weathered the storm in our home without power at the top of a very large hill in Muskingum County.
I was sick with a fever and cough and needed a doctor. Multiple family members and friends tried without success to scale the hill in all manner of vehicles.
My health condition got worse and finally the Ohio National Guard were deployed to our home for a rescue. I was taken to a local hospital where I was treated for pneumonia. My mom is pretty convinced that the Guard saved my life.
As a member of Ohio's COVID-19 pandemic response team, I witnessed our Guard saving many more lives (in ways big and small). I hope that 45 years from now, Ohioans look back and remember that.
Jennifer J.: I was a sophomore in high school in 1978. I had three brothers who all had paper routes (for the Columbus Dispatch, the Citizen-Journal and the weekly Northland News).
My parents taught us an amazing work ethic, and as a family of nine, we got those papers out.
I remember walking through drifts that were over my waist!
Stacey R.: I will never forget the Blizzard of '78. I was 11 and Jan. 26 was my brother's 18th birthday.
I woke up excited there was a birthday (cake!), a snow day, and also our pregnant dog had a puppy overnight. It was amazing.
I also remember my dad was already at work, that's who he was. He ran a Sohio gas station at the corner of Broad and Gould Roads and he knew people who had to be out would need gas.
Greg N.: I was 9 years old living in Troy. We had three feet of snow against our front door and couldn't open it for three days until a neighbor with a snow blower cleared it.
I walked up snow drifts right onto the roof of our house … The large piles of snow in the parking lots of shopping centers lasted through July.
Rich G.: I was attending OSU at the time. Emerson, Lake and Palmer were scheduled for a concert at the Ohio State Fairgrounds Coliseum.
Of course a good friend and I had tickets and we weren't going to miss it for the world … Along with hundreds of others, we stood in line in the cold and wind for at least a couple hours before they let us in.
We exited after 1am to be greeted by strong winds and heavy snow … Got home around 2am, awoke to my alarm at 7:30am to happily discover classes were canceled.
Life was good that day for a groggy college student.
Jeff K., Class of 1980: In 1978, I was in my third year as a student at OSU. Our dormitory floor, Park 10 on the South campus, had organized a beach party for that Friday.
We had to rally fellow students with cars to attain the required beer kegs from the distributor during the state declared emergency.
The party was a success, with people showing up in swimsuits, shorts and tank tops despite the outside temperature well below zero. Good times, better memories.
Kevin B.: The night before the blizzard struck was very warm for January, and a storm with heavy rains dumped a deluge of rain on Central Ohio in a brief period overnight.
The heavy rains had overwhelmed my neighbor's basement's drainage system and sump pump, and as a result she had about 18 inches of standing water in her basement.
She reached out to my parents in a panic, so my family spent hours that morning hauling buckets full of mucky water out of her basement … the weather took a drastic turn, and within hours the blizzard was setting in upon us. I remember that morning very clearly. Our neighbor was forever grateful to my family for literally bailing her out of a very bad situation.
Everyone of my generation vividly remembers the Great Blizzard of '78, but not many recall the great flood that preceded it by just a few hours. But I will never forget it.
Michele M.: As a kid, there were lots of happy things associated with the blizzard (no school, the epic snowdrifts), but the thing I remember most was my 11th birthday party being canceled.
It wasn't going to be a big affair, mostly a family party, but I was very upset. I thought at least my Grandma should try and come!
More Columbus stories
No stories could be found
Get a free daily digest of the most important news in your backyard with Axios Columbus.