Exclusive: Issue 7 leader breaks silence, defends clean energy plan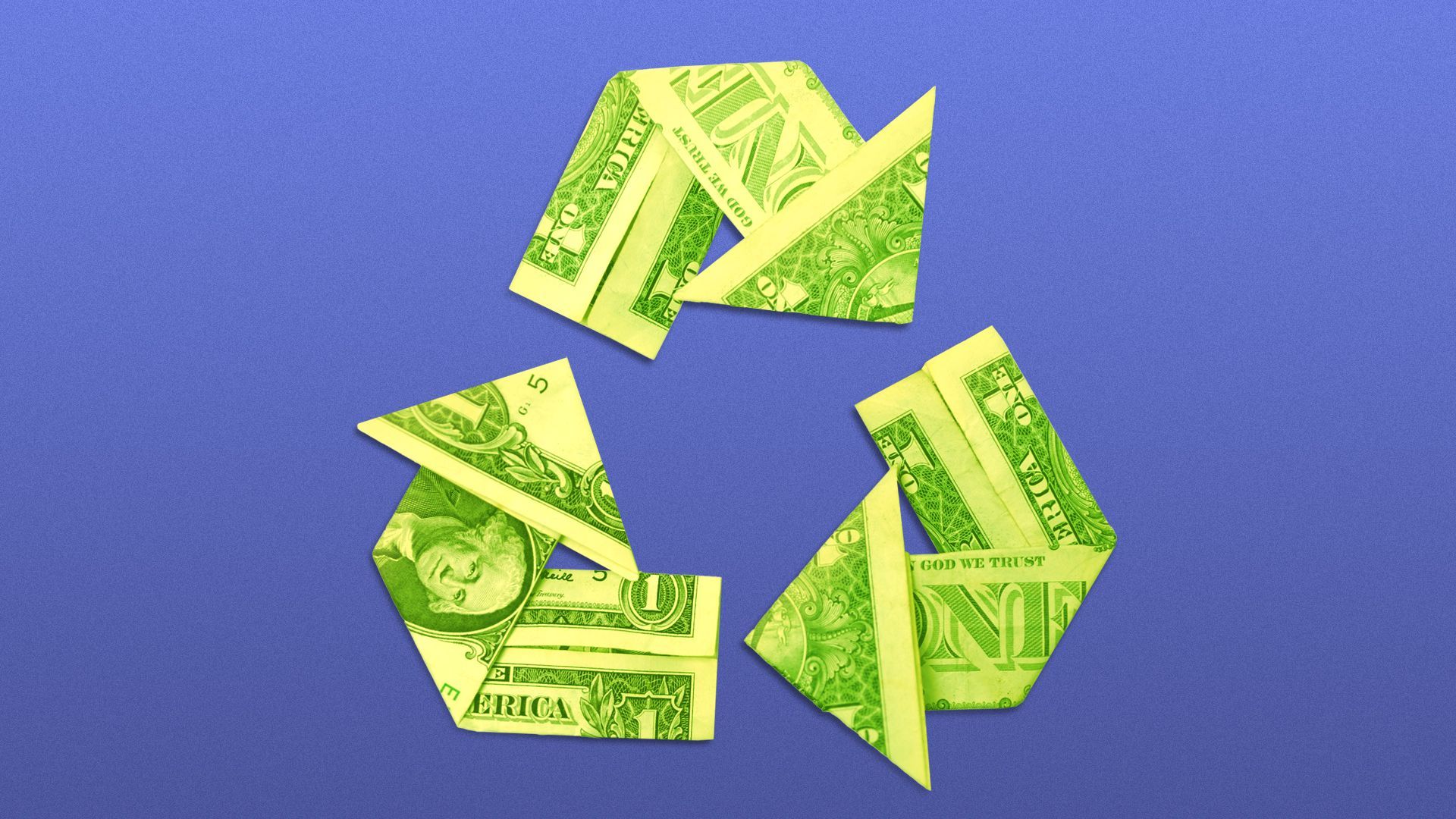 The project manager for Columbus' Issue 7 admits the public has not gotten enough information about the ballot proposal to divert public funds to clean energy causes.
But John Clarke Jr. also says the campaign is legitimate and that city opposition is misleading, he tells Axios in an exclusive interview.
What he's saying: Clarke pushed back against vocal criticism toward Issue 7, saying voters are only hearing "one side of the story."
"You know, what if we're not a scam? What if actually what you read (on the ballot language) is actually what is going to happen?
"What if we're not stupid enough to pull a scam, an obvious scam, and end up in jail?"
The big picture: If passed, most funding would be controlled by Clarke and other petitioners who worked to get the initiative on the ballot and would have to be spent within one year.
The biggest chunk, $57 million, will be used to subsidize residents switching from fossil-fuel based energy providers to a cleaner source, Clarke says.
The group would also control $10 million for a minority business development fund.
Separately, Issue 7 would allocate $10 million each to a pair of funds meant to pay for residential energy efficiency projects and public education efforts.
The city would be in charge of those two programs, Clarke contends.
State of play: Clarke, an electrical engineer, has spent years organizing this type of ballot initiative effort at the state and city level.
After numerous failures — including a 2019 attempt that led to Clarke being indicted for alleged election falsification — his ProEnergy Ohio LLC succeeded this year in putting the issue before voters for the first time.
Columbus City Council initially rejected the ballot initiative, but a favorable Ohio Supreme Court ruling led to its placement on the General Election ballot.
Yes, but: The Issue 7 petitioners have stayed all but silent throughout 2021, with no advertising campaign and little public messaging in support of the initiative.
Clarke says their naivete explains the silence, not anything nefarious.
"We thought that policy would just win out on its own."
Meanwhile, city opposition has been fierce.
Mayor Andrew Ginther told us Issue 7 is the "greatest scheme in city history."
He accuses its backers of wanting to steal taxpayer money and warns its passage would lead to significant cuts to public services.
The other side: Clarke views the concern over budget cuts as "valid" but amounts to a "false choice."
The city could afford Issue 7 by reorganizing the local budget to pay for it, he argues.
As for why no environmental group has come out in favor of the issue, Clarke blames a "turf battle" and says groups oppose it because "I'm not part of them."
What's next: Tuesday's election "could go either way," Clarke says.
His group is already planning a 2022 attempt in case voters reject Issue 7 this year.
More Columbus stories
No stories could be found
Get a free daily digest of the most important news in your backyard with Axios Columbus.