Get to know the 4 candidates for Columbus City Council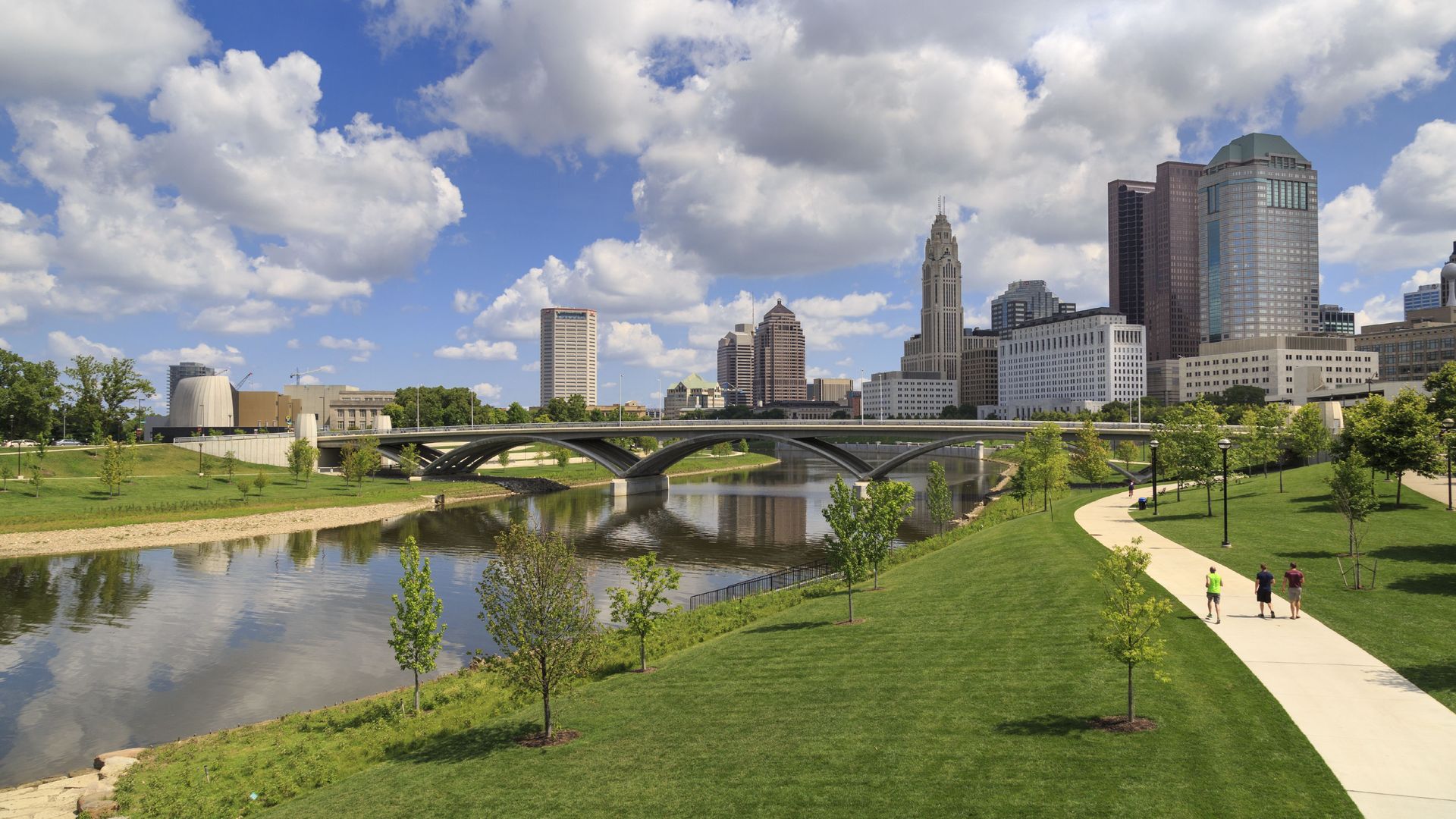 Four candidates are running for three seats on Columbus City Council. Axios Columbus is highlighting the candidates in alphabetical order — Nick Bankston, Lourdes Barroso de Padilla, Shannon Hardin and Tom Sussi.
Nick Bankston
In Nick Bankston's mind, "bricks-and-sticks" — infrastructure projects that serve as visual signifiers of hope — are the easy part.
The harder task, he says, is investing in people mentorship of children and other intangible tools to give residents the means to reach their potential.
Why it matters: A year after heading the campaign to create a Civilian Police Review Board, Bankston's first foray into electoral politics is centered on community development and policing reform.
State of play: Bankston did not initially gather enough valid signatures to be a candidate, but was named to the ballot when a Council incumbent decided not to run for re-election.
He is running as part of a Democratic team of candidates this fall.
His background: Bankston worked on neighborhood revitalization projects under two mayoral administrations and now leads Gladden Community House, a nonprofit offering emergency assistance and other social services to Columbus families.
What they're saying: "I've grown up in the city as the city has grown," Bankston, a native of the near east side who now lives near Easton, tells Axios.
Bankston sees the city's rapid growth as both its biggest opportunity and pain point.
Threat level: The two issues he hears most about on the campaign trail are affordable housing and safety concerns.
Columbus isn't building enough housing units to meet the demand, much less affordable housing, Bankston says.
Police reform will take time, Bankston notes, but he is optimistic about the new review board's work and with the "fresh set of eyes" in law enforcement leadership.
Yes, but: Bankston highlights "sprouts of opportunity" throughout the city, pointing to the Linden area.
A new recreation center opened this year and a fresh food market reopened last month (along with a charitable pharmacy).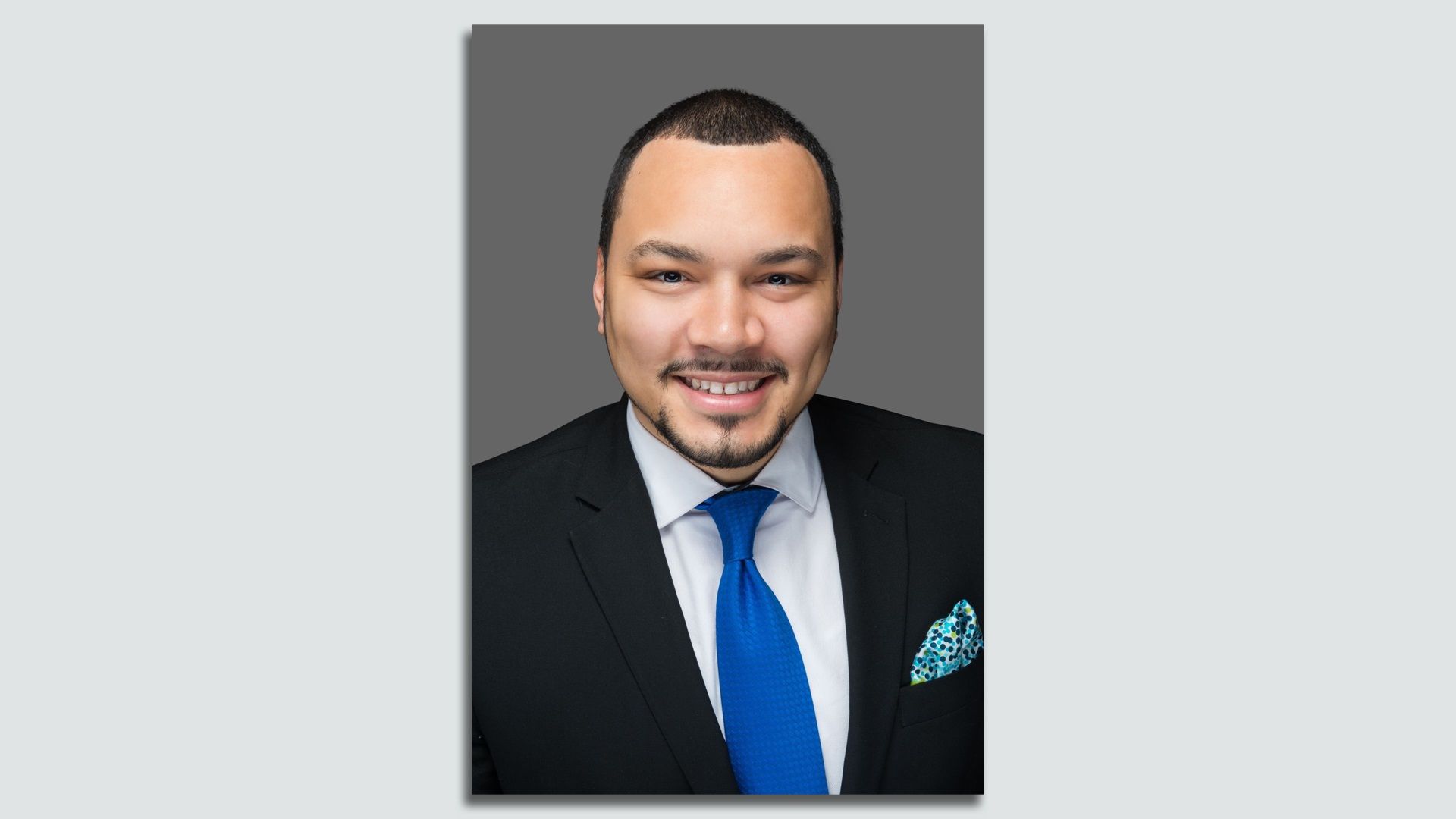 Lourdes Barroso de Padilla
When Lourdes Barroso de Padilla recently asked an east side resident about their flooding issues, they were shocked at how she even knew.
"I was like, 'Because I literally grew up five minutes away.' That's a historic issue in this area."
This is what community representation can bring, she tells Axios — advocating for better sewer system infrastructure to help serve her fellow neighbors.
Why it matters: Barroso de Padilla has centered her campaign on the successes and struggles of Columbus immigrants, migrants and refugees.
She would be the first ever non-white and non-Black member of city council.
What they're saying: "It's not about being the first. It's about really setting the stage for the 6th and the 7th and the 8th after me.
"It's about changing the conversation and about ensuring that all people are parts of that conversation."
Her background: Barroso de Padilla's parents fled Cuba a half-century ago and moved to the east side of Columbus, where the candidate still lives.
She has spent 15 years working with City Year, an AmeriCorps program serving local schools and students.
The big picture: Governments often overlook basic needs within minority communities, Barroso de Padilla tells Axios.
Barroso de Padilla wants to see city officials be more "culturally competent" to better serve diverse communities.
"We need to make sure our city is accessible for everyone."
State of play: Between the pandemic and local civil unrest, Barroso de Padilla believes the past year has exposed Columbus to systemic issues many communities like hers have long faced.
"We are seeing the desperation of people. We are seeing people with too few opportunities," she says of the rise in homicides and safety fears.
She has confidence in new Police Chief Elaine Bryant and serves on the chief's community advisory panel.
Barroso de Padilla recalls seeing "Cowlumbus" t-shirts in the years leading up to the city's explosive growth.
"Our growth got ahead of us," she says, noting a lack of rail transit system and a major housing shortage.
She wants to serve on Council to help shape the city's growth in years ahead.
"I think I'm just proof that you can be a kid from the east side and hustle hard, get here and create change."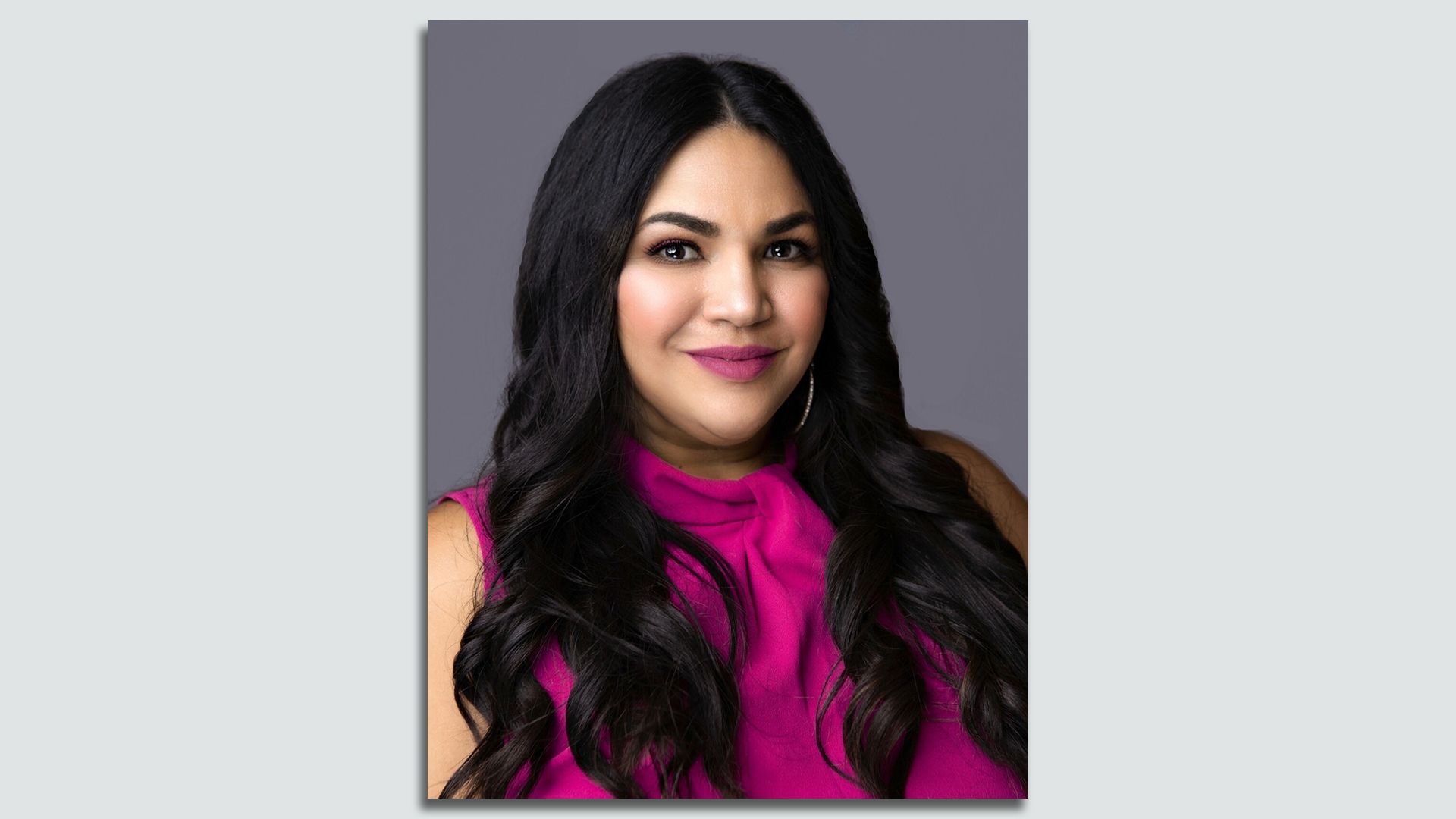 Shannon Hardin
Shannon Hardin predicts Columbus will add hundreds of thousands of new residents over the coming years. This brings up the central question to his campaign: How does the city grow effectively?
Why it matters: Hardin is the only candidate running for Council who is currently serving on the body.
State of play: Hardin has been council president since 2018 and leads a ticket of three Democrats running as a team.
He calls the group, which includes Lourdes Barroso de Padilla and Nick Bankston, a "historic slate."
Between the lines: The candidates have had to balance championing the recent policies of city leadership, including Hardin, while acknowledging the improvements needed over the coming years.
Threat level: Hardin knows crime and police reform are topics on everyone's mind.
They are on his mind, too, especially after he and other Black leaders were pepper sprayed during the protests last May.
Driving the news: As with other candidates, Hardin highlighted new leadership in place within the Columbus Division of Police.
The Alternative Crisis Response Program is another welcome development, he says, with city residents being connected with social services instead of police presence during certain emergency calls.
Hardin noted recent investments into a new crime center in Linden and a new police substation in the Hilltop that will include community meeting space, but also says more work is needed to rebuild trust in local policing.
On transportation: Columbus is the largest city in America without an advanced transit system, and Hardin says the city cannot grow without major infrastructure investments.
On housing: Hardin calls this an issue of math, with thousands more jobs being added than new housing units being built each year.
"Every year those statistics stand, we're exacerbating our affordable housing issue because the product is not keeping up with the demand."
Columbus needs to look at potential zoning code changes to support housing growth, he says.
The big picture: Hardin says the pandemic is still having a mental impact on residents and it's taking time for the city to fully rebound.
"Our job, though, is to make sure that folks do see the vision."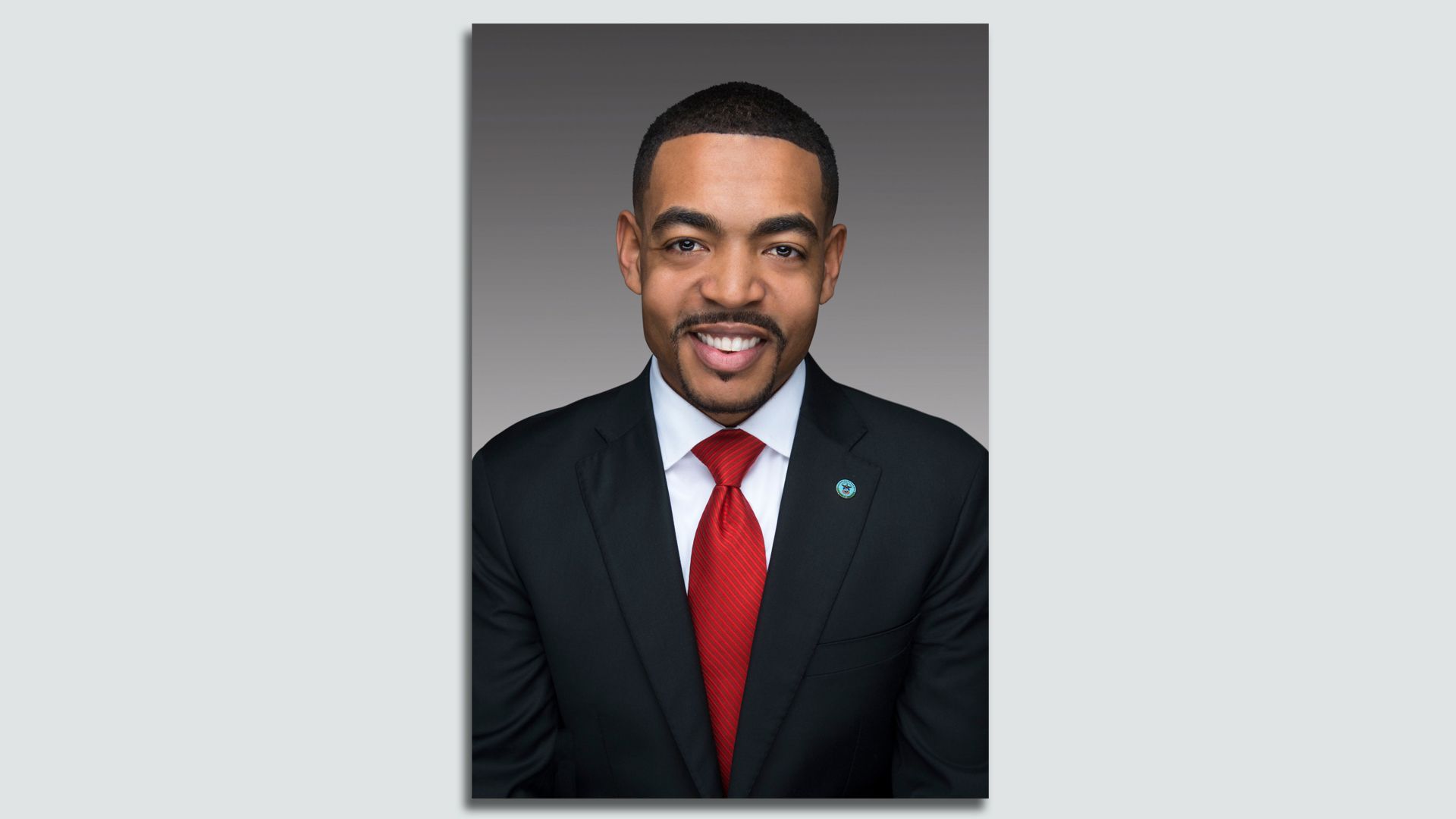 Tom Sussi
Tom Sussi spent decades exposing government waste and restaurants' health code violations as a consumer advocate reporter on TV.
He hopes to take that same approach to City Hall, using a campaign slogan mirroring one used by a local station he once worked for: "On Your Side."
Why it matters: Sussi, a political independent endorsed by the county Republicans, is an outsider candidate running against a trio of Democrats campaigning as a team. He'll have to beat the odds in a Democratic-leaning city to earn a spot on Council.
His background: Having left TV news in 2019, the resident of Italian Village now runs his own media company known as "The Sussi Report."
The coverage focuses on local crime and city government, with Mayor Ginther emerging as a frequent target of criticism.
Driving the news: The tumultuous year of 2020 led Sussi to pursue local office.
Sussi is highly critical of last year's protests, believing rightful anger over police misconduct was muddied by varying political interests.
He thinks the Christopher Columbus statue should have remained and that its removal amounts to "erasing history."
Threat level: Sussi contends Columbus is an "unsafe city" led by officials who do not adequately support law enforcement.
"There needs to be somebody in there that supports the police department, supports law and order."
The big picture: Sussi does credit city officials with bringing development and jobs to the "inner belt" of Columbus, but says other neighborhoods have been left behind.
He'd like to see tax abatements given to small businesses and other support for low-income residents.
"(Columbus is) great for people who have money … but what about the people who don't have that money?"
The bottom line: The self-described outsider candidate wants to bring a dissenting view against an unencumbered "party machine."
What he's saying: "Don't read anything into it, but let's say that their party and that machine is like Nazi Germany … They have uniforms. They're well equipped and they're motivated and they're ready to take down the world.
"I compare myself to early colonists. I mean, me and my volunteers, our uniforms don't match, our guns misfire and we're not organized. It's like early colonists going against a well-refined army."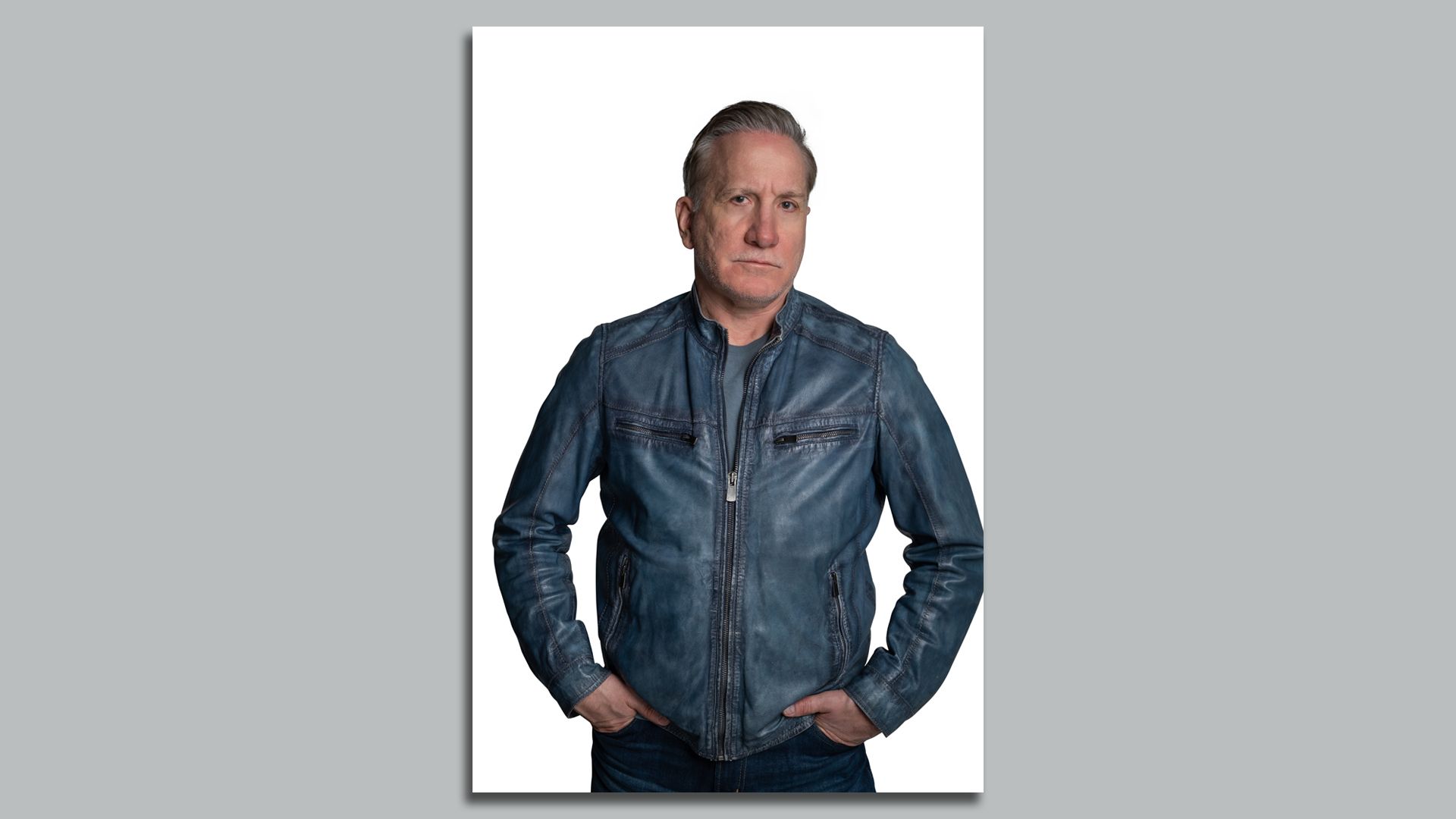 More Columbus stories
No stories could be found
Get a free daily digest of the most important news in your backyard with Axios Columbus.