Where to get great matzo ball soup in Austin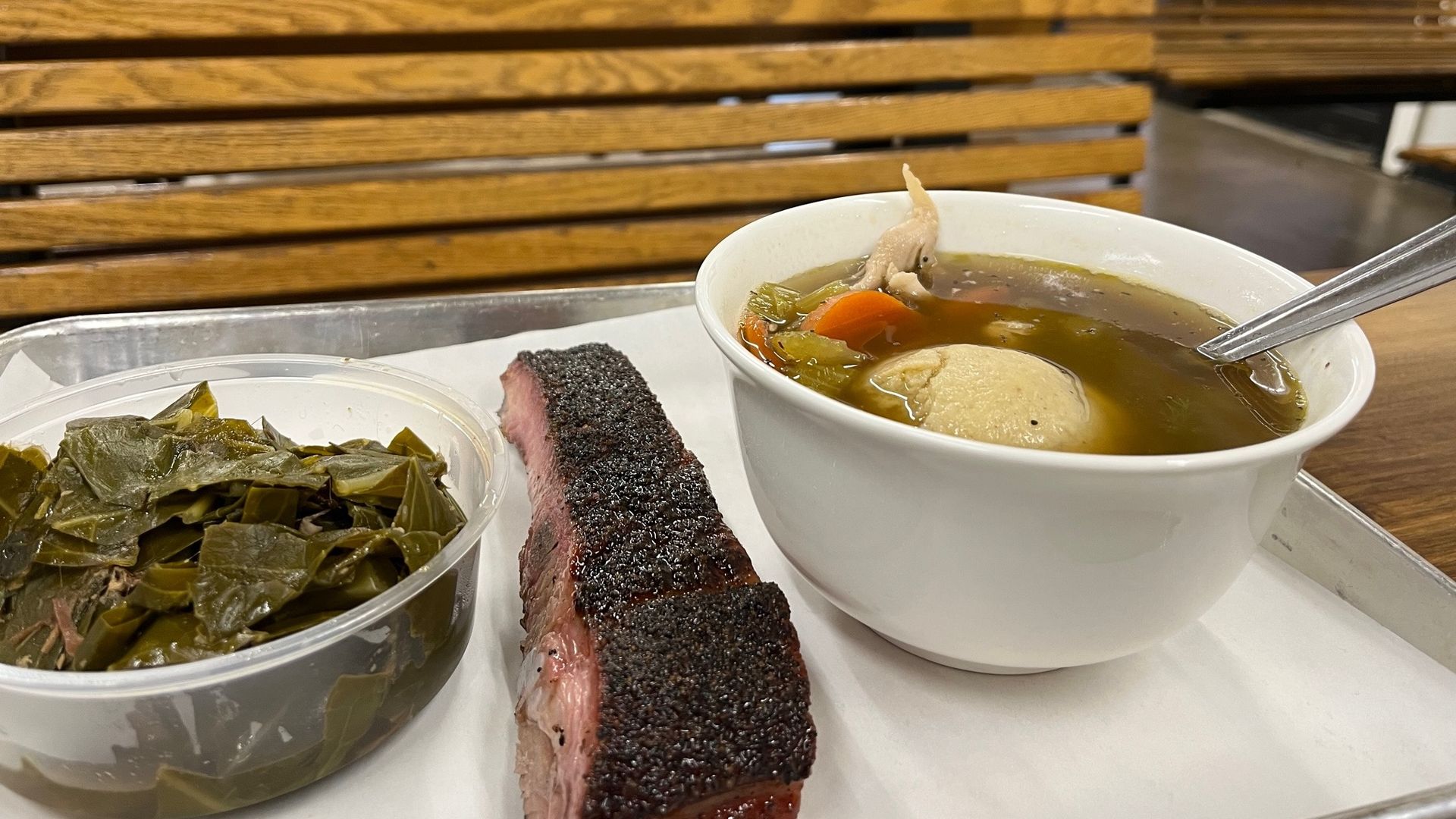 Passover starts Wednesday, which means of course you'll want to get your matzo ball soup on.
Catch up quick: The success of a Seder — the name for the Passover meal that technically means "order," since there's very much an order to the event — basically comes down to the matzo ball. It can be dense and small, like my late grandmother made, or big and fluffy, as made by my mother-in-law.
Flashback: As y'all remember from Hebrew school, we eat matzo on Passover to remember the flight of the Israelites from Egypt. They didn't have time to bake bread, so they instead came-up with these unleavened, cracker-like concoctions.
The Price household tradition is to mash the yolk of a hardboiled egg into the bottom of each bowl of soup, just to make a brisket-heavy meal that much healthier.
I had lunch recently with stalwart Axios Austin reader Robbie V. at Mum Foods, the purveyor of smoked foods on Manor Road.
Mum is like the best-ever Texas version of a delicatessen, with gorgeous pastrami, home-baked breads ("mum" is the name of a sourdough starter), crispy-sweet pork ribs and old-school collard greens.
A highlight was the matzo ball soup, with a ball just on this side of dense, swimming in a full-bodied broth and nice bits of chicken and carrot.
🏆 Pro tip: Don't skip out on the cheesecake, which is unfussy in its greatness — no strawberry syrup anywhere near it.
More Austin stories
No stories could be found
Get a free daily digest of the most important news in your backyard with Axios Austin.