Five questions with Google's Nuha Elkhiamy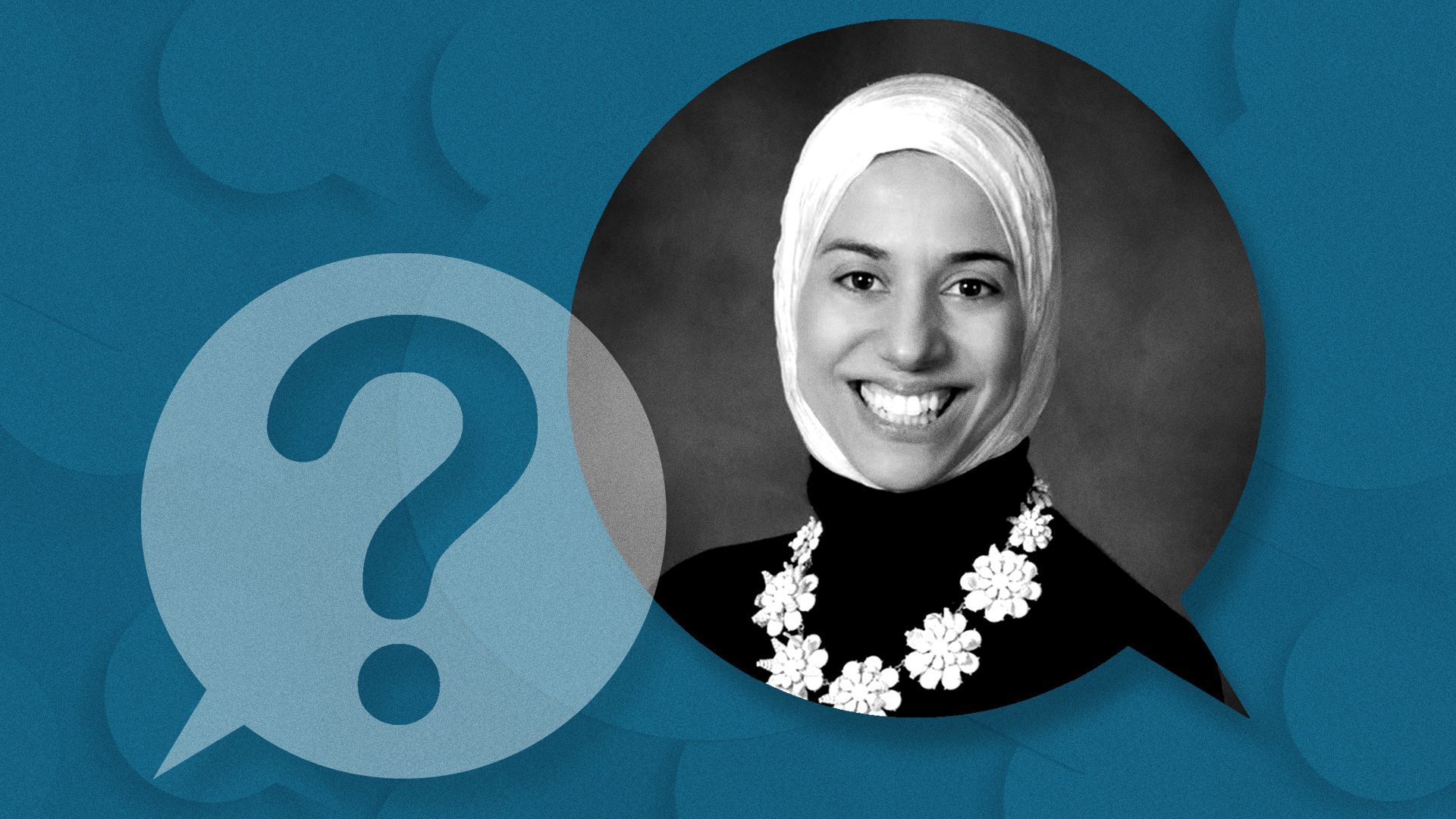 Nuha Elkhiamy, who arrived at Google nearly four years ago, says the future is bright for women in technology.
Catch up quick: Google named Elkhiamy the site lead for the company's Austin-based operations in 2021, supporting more than 1,000 local employees.
She has her hands full, juggling a role as director for people operations technology with the Austin office's diversity, equity and inclusion initiatives.
Why it matters: Women's History Month comes to a close this week, and Elkhiamy leads in an industry dominated by men.
We spoke to Elkhiamy about her work at Google and her efforts to make the company more inclusive.
This conversation has been lightly edited.
Q: How do companies like Google ensure that DEI initiatives aren't just talk?
A: Companies can help ensure that everyone in Austin has the opportunity to learn more about the tech industry. This can be through mentorship programs for students, but also adults who could be considering a career change. Companies can also support nonprofit organizations that are focused on reaching out to those that have been historically underrepresented in the tech industry.
Q: What's an example of how Google Austin has helped fill in that gap?
A: We are a proud partner of Code to College, which is a nonprofit organization whose mission is to dramatically increase the number of high school students from minority and low income communities to enter STEM undergraduate majors and careers. In addition to financial support, our employees volunteer their time at code to college and that helps the students of code to college really understand the possibilities that exist for them in tech, but also imagine themselves in tech.
Q: Where do you think Austin's tech industry has room to grow?
A: The reality is that in Austin, and more broadly, women don't hold the same number of leadership positions and companies at the same rate as their male counterparts. The good news is that I do see this landscape improving for women. More companies — locally and across the nation — do have resources that enable their growth and development, like employee resource groups.
Q: How do you overcome the uncomfortable feeling that is being one of the few women or women of color in a room?
A: For many women like me who wear the hijab, the biggest obstacle I've faced is a fear of the unknown. New colleagues might not know another person who looks like me or dresses like me. … In my experience, though, the vast majority of people who got to know me as a human — got to know me through my capabilities — I was able to gain their trust. I share this because I think many women have had similar experiences whether their qualifications, capabilities, perspectives or questions. … For me, personally, building a community and finding allies has been immensely, immensely beneficial.
Q: What's your perfect day in Austin?
A: I would probably start with an event in our faith-based community, and I think that's the beautiful thing about Austin — its inclusion and its welcoming of everyone. The kids love to head downtown. We spend a lot of time in the Austin Public Library downtown — or, more than I'd like — going shopping for toys. So it's really just, like, getting out downtown, enjoying the sunshine and really feeling like the warmth of the Austin community.
More Austin stories
No stories could be found
Get a free daily digest of the most important news in your backyard with Axios Austin.